5 Reasons To Watch Monsters University!
This post contains editorial samples and/or affiliate links to products I recommend. While this adds no additional cost to you, I will earn a small commission on any sales made.
2013's Disney Social Media Moms Celebration had so much to offer an attendee for a subsidized attendance package. Sure we had to pay our way there and back (and some) but the number of fun things we were blessed to experience can't have a price tag slapped to it. Now while I'm not required to share my thoughts on any of this, I want to ….mainly because I want all the fun and learning we had recorded so that I can look back on it all and smile.
Several weeks prior to the event we received an email simply titled-
You've Been Admitted To Monsters University
and an invite that followed to watch an exclusive screening of the movie on May the 11th, well before the big release on June 21, 2013.
We hooted, hollered and did our happy dances. This was one movie our family was looking forward to because Monsters Inc. was just way too much fun!
Signing up as freshmen!
Disney being Disney took the creative route for this screening. They insisted we needed to sign up as freshmen, else we wouldn't be permitted to step into the "campus".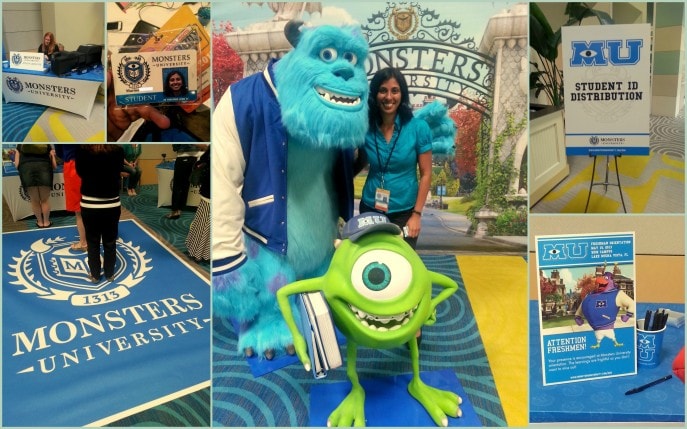 And I sure did want my family to be on that campus!
The Big Day!
The day of the big screening was packed with activity. The day started with Merida's Coronation, followed by our Disney Junior Experience (more to come on that!)…
and then…
Monsters University!
The AMC Theaters in Downtown Disney played venue host and suitably seated all our excited families. The kids were so pumped for the movie, they had their best scares ready for Josh Hallet right before it all started!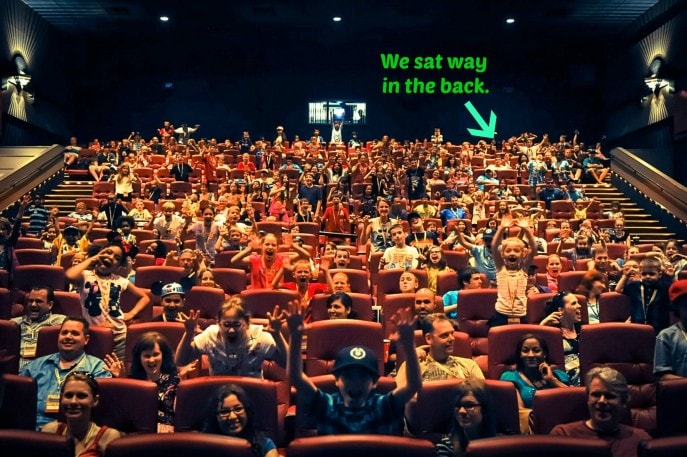 After a personal introduction by Pixar Studio's very own Roger Gould, it began to roll…
[exceptional-citing quoted="walt-disney-studios-motion-pictures" template="elegant" date="" ]Ever since college-bound Mike Wazowski (voice of Billy Crystal) was a little monster, he has dreamed of becoming a Scarer—and he knows better than anyone that the best Scarers come from Monsters University (MU). But during his first semester at MU, Mike's plans are derailed when he crosses paths with hotshot James P. Sullivan, "Sulley" (voice of John Goodman), a natural-born Scarer. The pair's out-of-control competitive spirit gets them both kicked out of the University's elite Scare Program. To make matters worse, they realize they will have to work together, along with an odd bunch of misfit monsters, if they ever hope to make things right. [/exceptional-citing]
I promise not to spoil any of the fun for you but here are my 
5 Reasons To Watch Monsters University!
1. It's funny hilarious! A real laugh riot!!
2. It's not scary, in the scary movie kind of way. It does get pretty loud though during the "scare" scenes especially if you're watching it in a theater. (My 3 year old enjoyed it and he does get scared when movies have loud, scary scenes in them but he did well with this movie.)
3. Great take-home lessons for all ages. (My main take-home would be- Hard work and determination will definitely take you up the ladder of success!)
4. The names, story line, animation…everything!…will just blow you away. (I love how creative the people behind this movie are. Super creative and witty!)
5. Easy to watch. (You don't have to put a whole lot of thought into understanding what, where, how and when. It's easy. It's light. It's fun!!)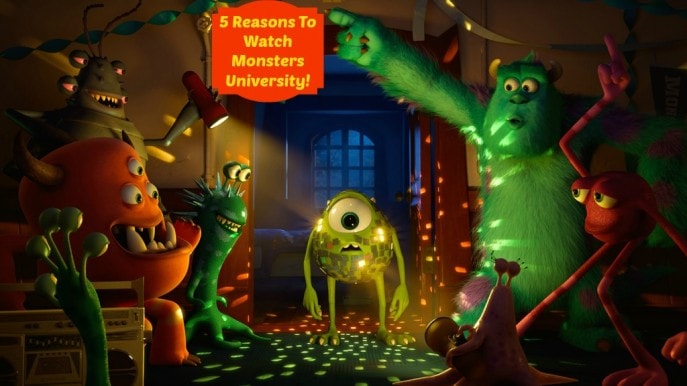 The kids have already made plans to watch the movie again.
And I'm secretly looking forward to watching Mike Wazowski in his element again!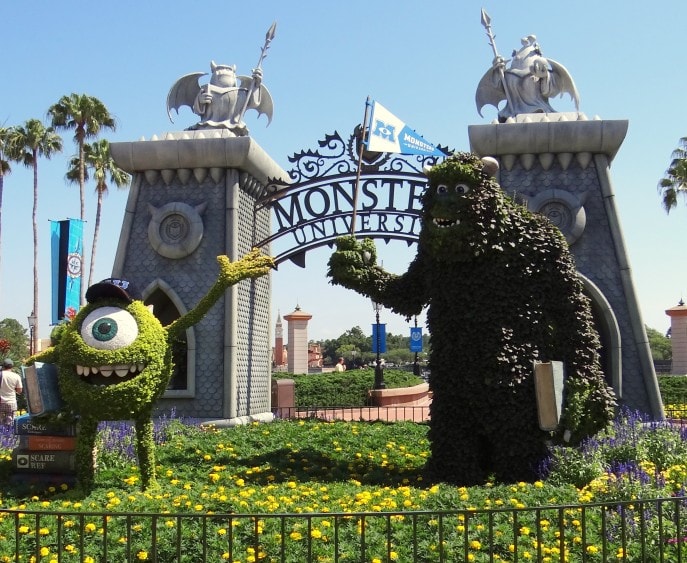 Have you watched Monsters Inc.? Do you plan to watch Monsters University? Have a favorite character?