I love that my children love to dream. The hows and whys are never thought about. They just dream of achieving something and hold onto that hope.
While all that is wished for cannot be practically put into motion, there are those little seed dreams we can water.
I strongly believe that a child is never to young to make a difference in the world and it's our responsibility, as parents, to encourage that drive when we see it slowly  emerging.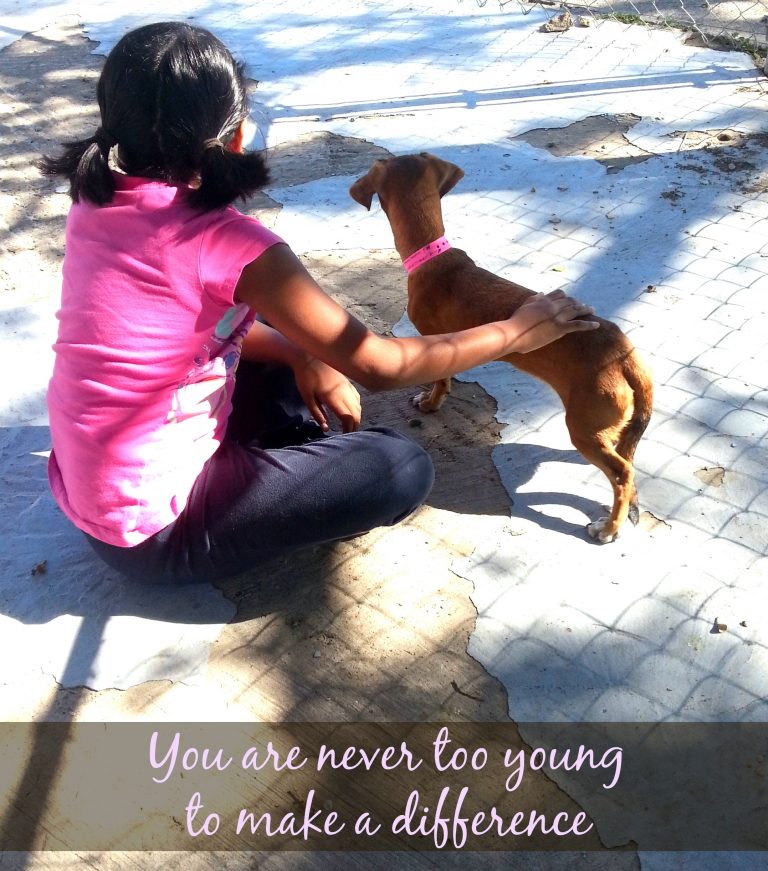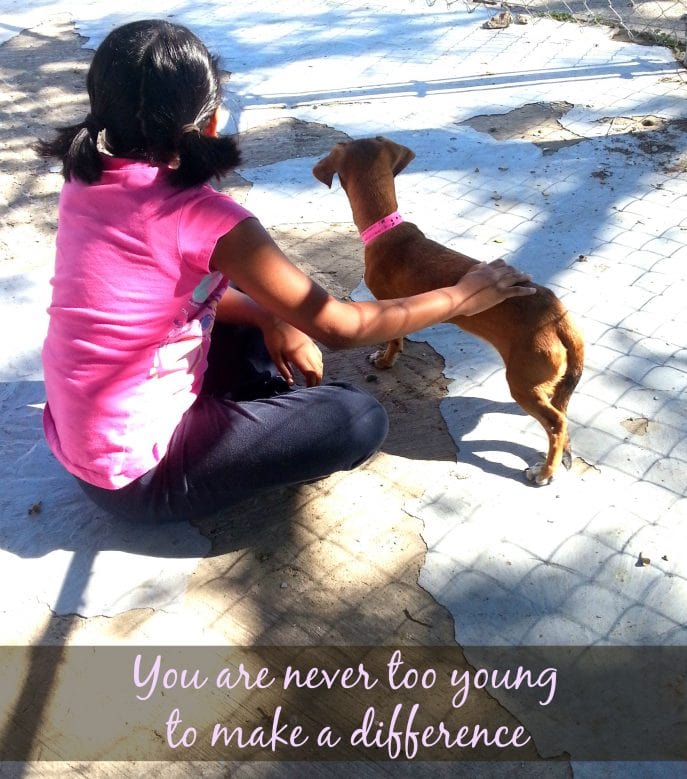 There are different ways you can encourage your child to make a difference
1. Find ways to give back/help in your community, with your child.
Volunteer at the local animal shelter, collect non-perishable food for the local Food Bank, round up toys, games and books for a local women and kids shelter etc. We also donate the kids' clothes and toys to our church missionary. I love that she makes it a point to take photographs of the kids in villages being helped to show my kids how their donations are blessing the lives of kids just like them.
2. Encourage your child to do something different on his/her birthday.
This idea comes from my 8 year old. This past birthday she asked her friends to bring donations for the dogs in our local shelter instead of birthday gifts. Another friend of mine asked guests to donate to a charity when it was her son's birthday. Remember to allow your child to guide those decisions.
3. Show your child that age has never come in the way of children making a difference in the world.
In our home we love reading the story of the little boy who offered his 5 loaves and 2 fish to feed the multitudes. And of course Naaman's little maid servant in the Bible.
For many kids fear comes in the way of stepping out in confidence to pursue great ideas and dreams. These Netflix picks are a mix of educational, inspirational and life lesson favorites and yes, I think they're great confidence bucket builders for our kids as they venture beyond their comfort zones.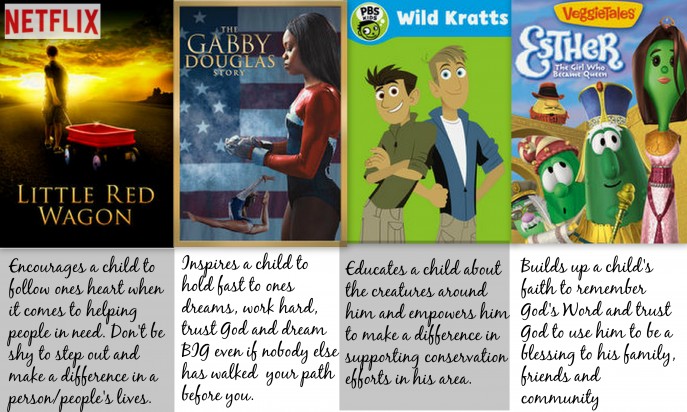 Remember to always use parental discretion to watch any movie/animated feature. Ratings are always generalized. Decide on what's okay to watch based on what your family is comfortable with.
.
How do you encourage your child to step out of his/her comfort zone?
.