The 101 on Diapers, for New Moms – Your Baby Diapering Guide
This post contains editorial samples and/or affiliate links to products I recommend. While this adds no additional cost to you, I will earn a small commission on any sales made.
My friend just had her first baby and asked if there was a 101 on diapers, for new moms.
I wish!
The sleepless nights and round-the-clock care for the baby can make for challenging times, especially for first-time parents.
It also involves learning quite a lot of things—for the first time—in the shortest way possible.
It can all be overwhelming when the only reliable parenting resource you have is the internet and no parenting support group around!
One thing that new moms spend a lot of time worrying about is diapers- how do you know?
What size or how many or what type do you pick?
As a three-time mom, I empathize only too well with a new mom's diaper dilemma!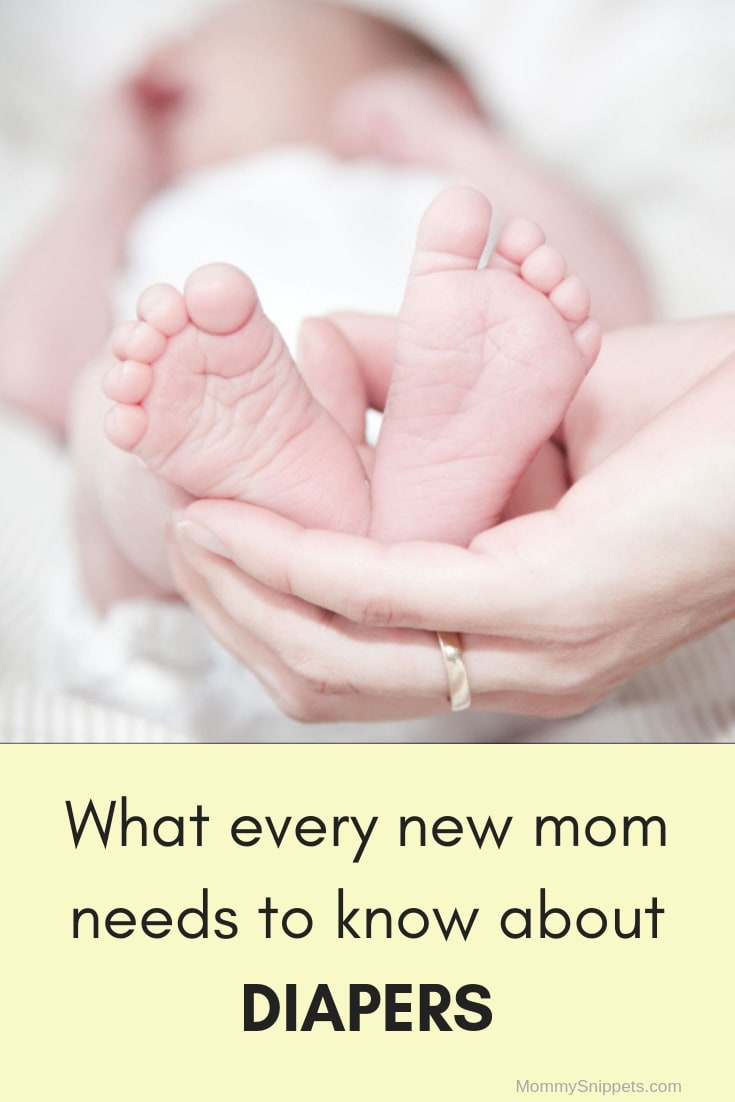 The 101 on Diapers, For New Moms: A Diapering Guide
I sincerely hope this '101 on diapers, for new moms' guide, will help you make sense of your sweet baby's diaper journey and hopefully help you sleep better at night.
Diapers will always be one of the best gifts one could give a new mom.
But with diapering comes a whole slew of questions.
1. How many diapers do you need each day?
How many do you think?
Five?
Seven?
According to WebMD, you can expect to use up 10 to 12 diapers over the course of a single day.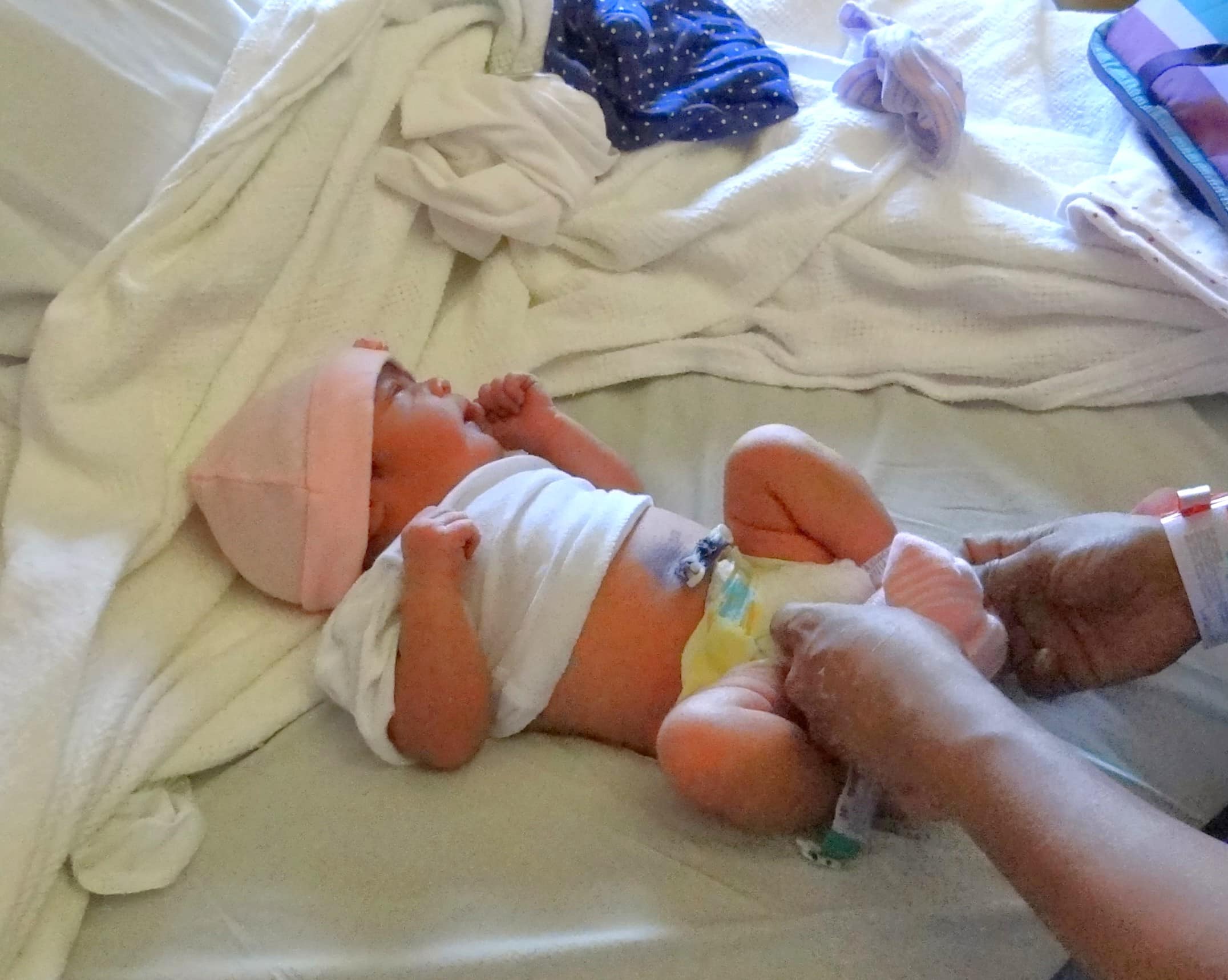 That would mean that, by the first year of your baby's life alone, you would have already changed a thousand diapers!!
Of course, 10-12 is just an estimate.
Yours might need fewer or more diaper changes so don't worry if your diaper count is off a number or two.
My go-to recommended place to stock up on all your quality, brand-name, baby's essentials would be your closest Sam's Club.
Signing up for a Sam's Club membership basically pays for itself well before the course of the year when you take into account the savings you rake up from buying baby essentials in bulk.
We've always been a Pampers family and have found the best way to save on diapers is to buy diapers in bulk.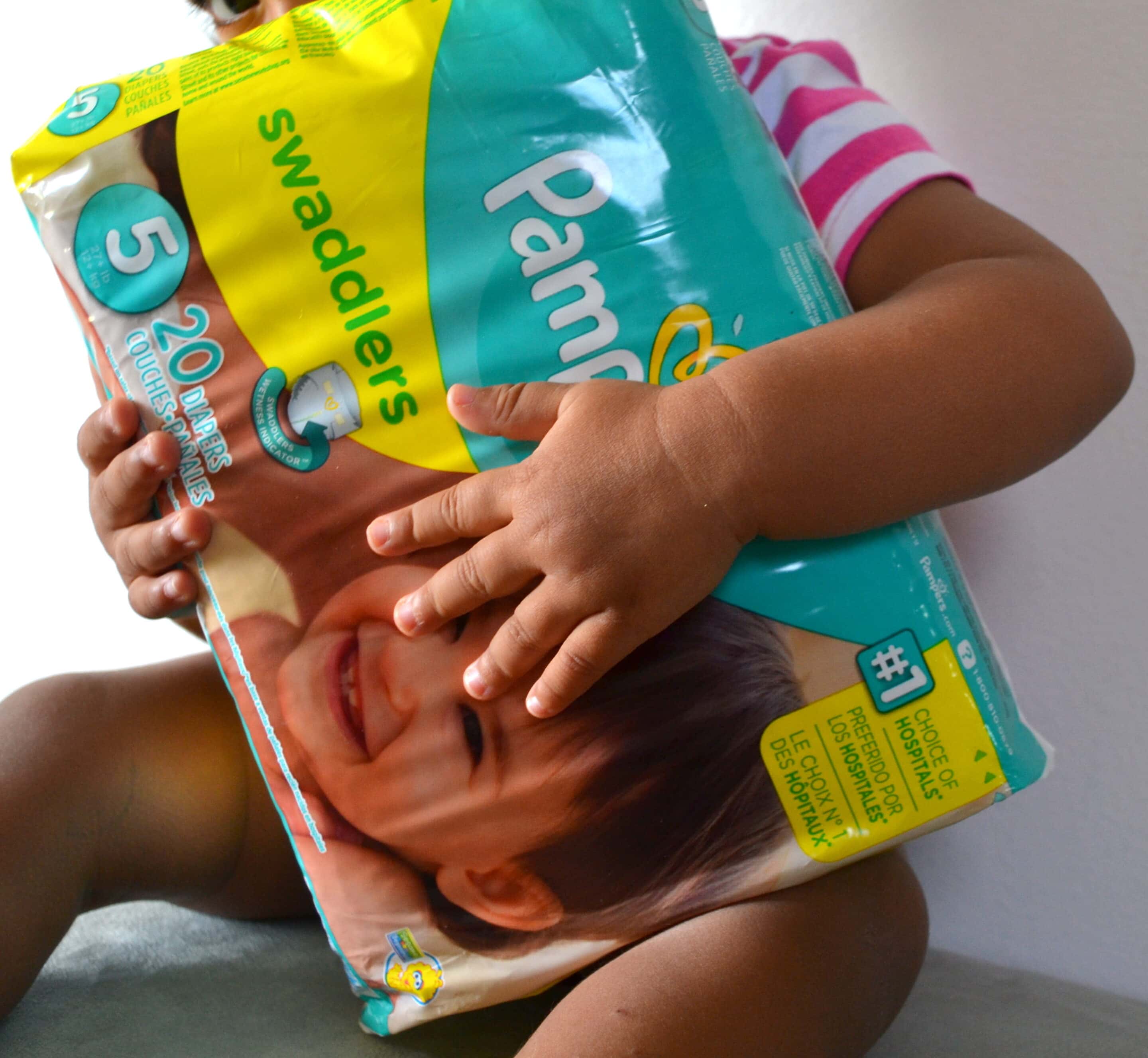 This is one smart way to save when you have a new baby.
2. What's the right size?
Cloth diapers
often work with a standard size so that's not a problem.
With disposable diapers
, though, you've got more sizes that depend on the weight of your baby.
Not sure which one is right, especially if the weight stated on the diaper packs overlaps?
Too many leaks or too much space around your baby's leg means you need to go down a smaller size.
So, to pick the right one, make sure the fit is snug and just right around your baby's leg.
Too tight can cut off her circulation and cause her discomfort, so be careful.
3. What causes a diaper rash?
You might have left the diaper on for too long.
That or the rashes could be caused by an allergic reaction, possibly by something she ate.
If she has just made the switch to solid food that could be a likely cause.
Another reason could be not cleaning the baby completely, especially after she poops.
According to Parenting, the American Academy of Pediatrics (AAP) says that babies usually have sensitive skin.
That's why diaper rashes
appear often, for many.
Make it a habit to bring the baby to the doctor at the slightest sign of discomfort.
Sometimes, it could just be a sign of allergies.
But what if it's a sign of something else?
It's always better to be safe than sorry, especially if it's about your baby's health.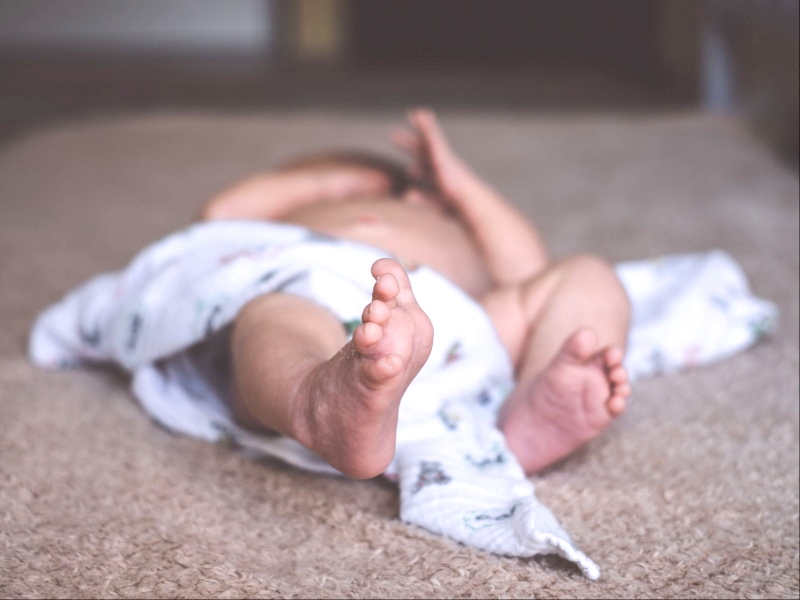 4. How do you treat a diaper rash?
Diaper creams
and ointments do help keep the rashes away.
Petroleum-based products along with those that contain zinc-oxide are a possible solution.
Try out both to see which one works best for your baby's skin.
When applying the solution, make sure you do it gently.
And when it's time to toss that diaper for a new one, don't vigorously rub the ointment off your baby's skin.
Rubbing your baby's skin too much would only make the area more prone to rashes and other types of skin allergies.
5. How do you prevent diaper rash from happening?
One thing that worked for my 3, as babies, was cleaning them with warm water versus wipes especially after they pooped.
This helped keep the rashes at bay.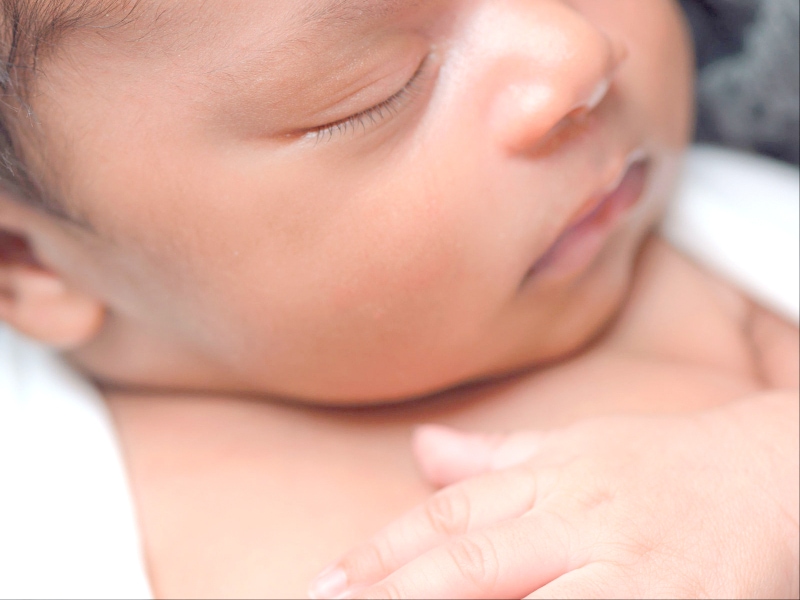 If your baby's skin seems sensitive, use sensitive diapers
, for one.
The diaper pack should read "sensitive" or hypo-allergenic
, gentle, and/or non-irritating.
Another way to keep it from happening is to make sure you don't leave the diapers on for too long.
Keep changing the diapers, even more than normal.
Pick unscented ones since the scent might be too strong for your baby's skin.
If you rely on the handiness of baby wipes, make sure these are unscented and that there aren't any alcohol or chemicals in the wipes.
Also, wash your baby's clothes with a gentle detergent
or soap.
Keep the fabric softeners, along with the perfumed soaps, away.
Pick soaps and detergents
that allow you to wash your baby's clothes without any worries.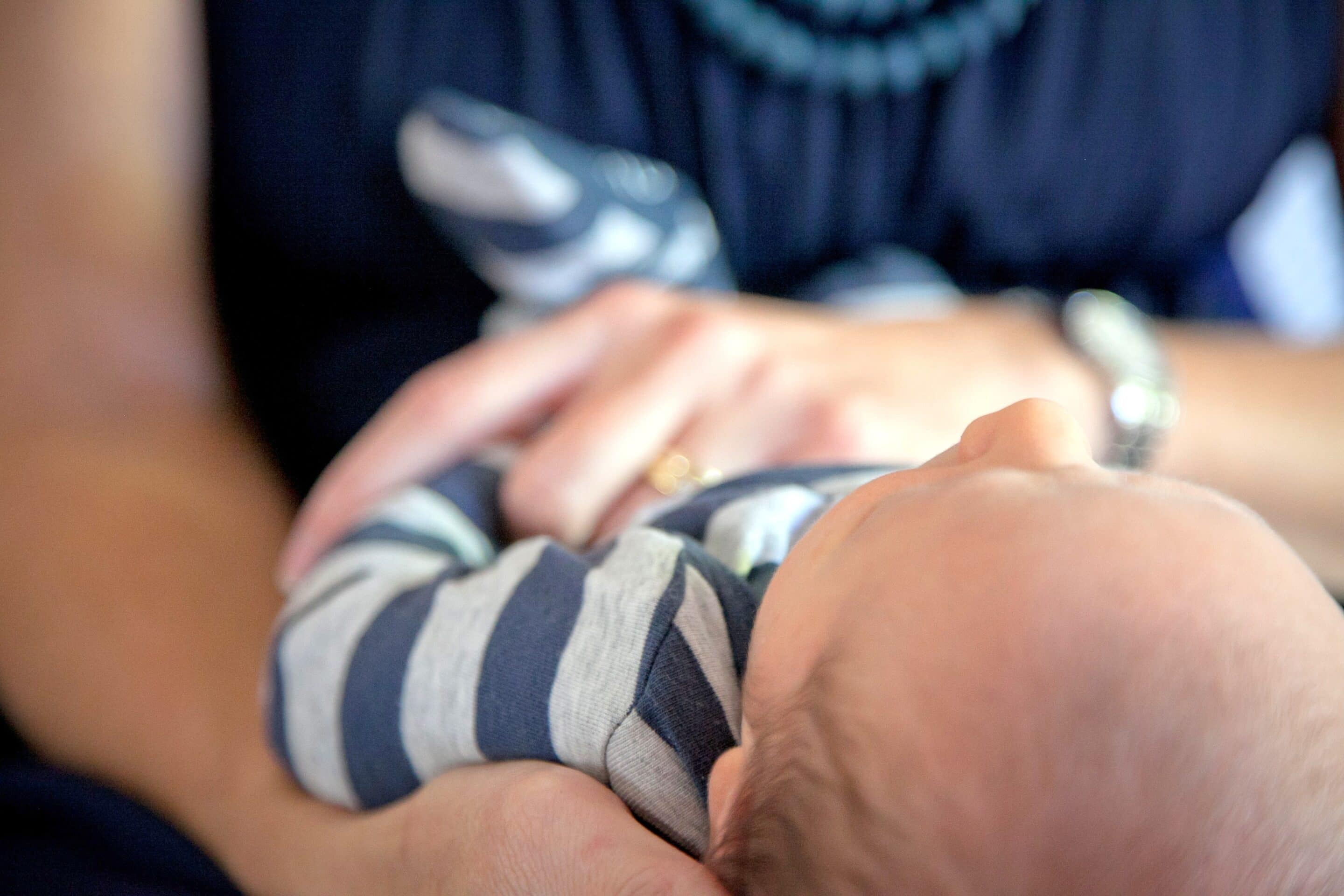 Also, it's always a good idea to lay off the diaper for a few hours every day.
My husband would be the one to remind me to "air" the baby and yes, this did help.
If you see your baby has a diaper rash that still persists, change the brand of diaper you use, or size you have.
A diaper that's too tight around the leg can chafe and cause rashes as well.
If you've done all these and more, time to pay, it's time to visit her pediatrician to find out what's going on.
These are just a few things you need to know about diapers.
From learning what type to use and figuring out how to prevent diaper rashes from happening—
these are all part of being a first-time parent.
The good news?
You won't be changing diapers forever, so enjoy every moment—
the perfect moments in between, when your baby smiles at you or sleeps in your arms—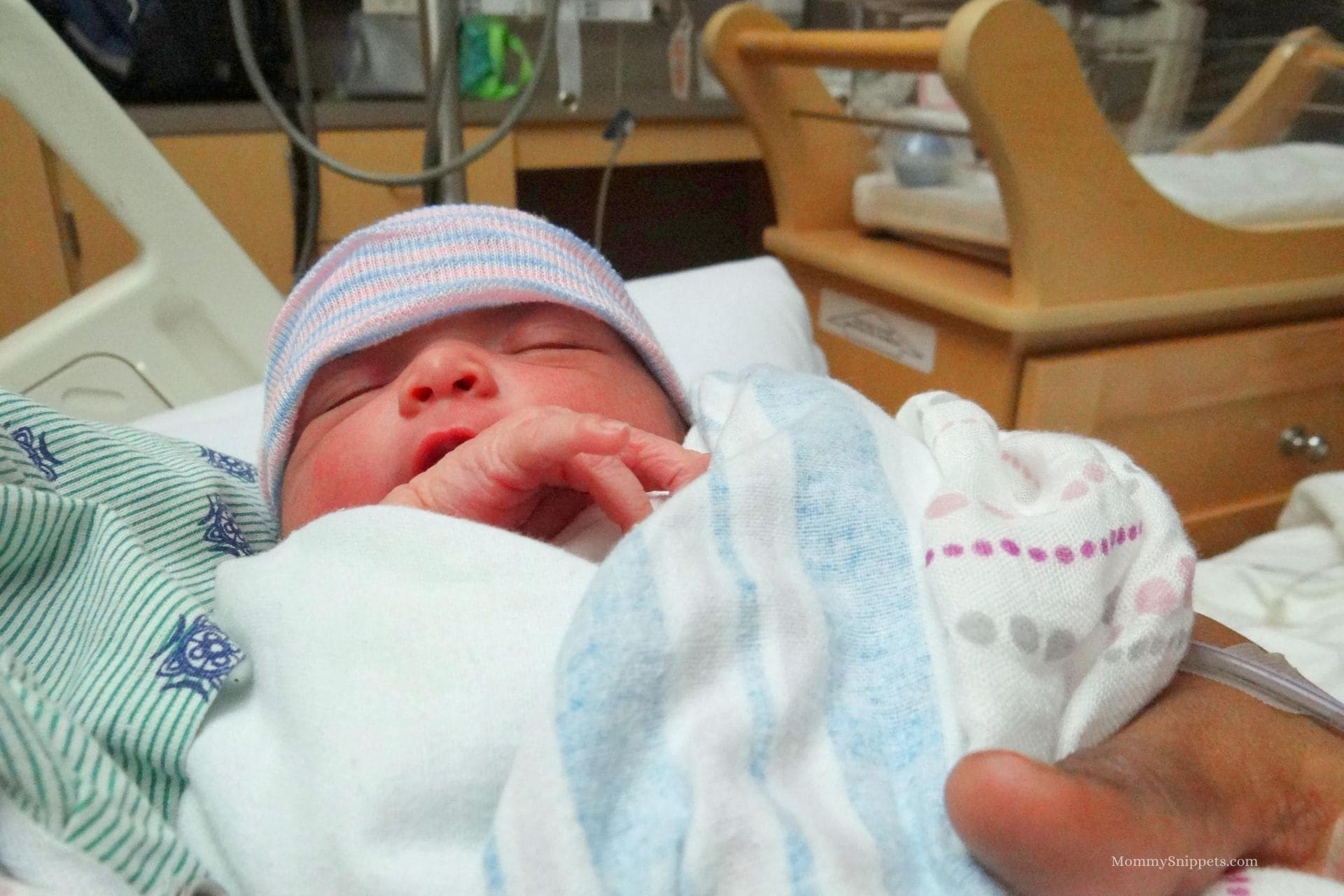 enjoy each one while it lasts.
I'd love to hear from you. Hop over to chat with me on Facebook and/or Twitter