This post is sponsored by the Cost Plus World Market. All opinions are my own.
There's just something about gold gifts that is synonymous to all things elegant, rich and classy. If you're like me I'm sure your list of gift recipients has been made and you're on alert for the best shopping deals and steals for the holidays.
I'm sure you agree, a little help is always appreciated,
especially if a free shopping reward is involved…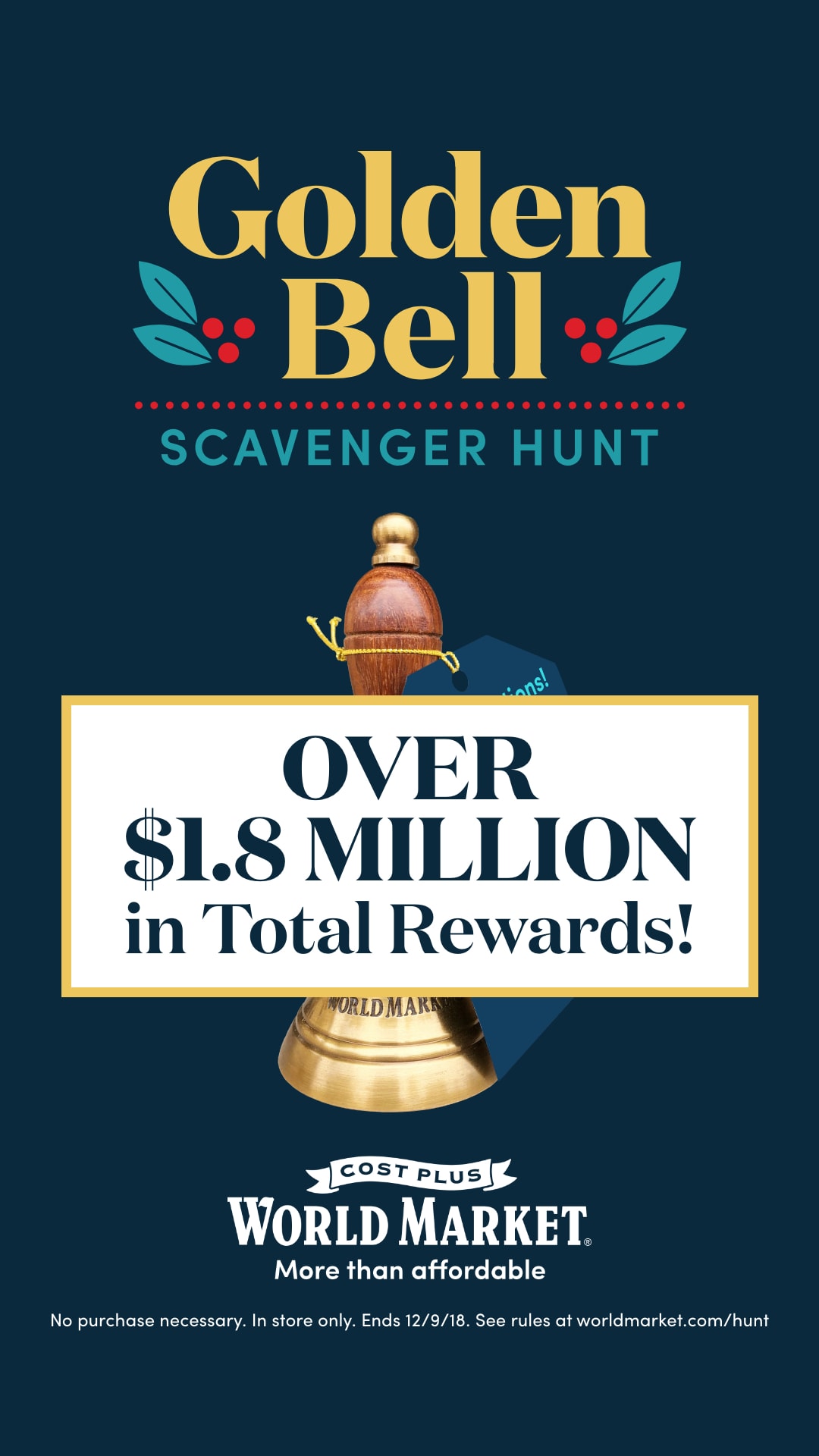 ENTER THE COST PLUS WORLD MARKET GOLDEN BELL SCAVENGER HUNT (11/1/18-12/9/18)
To kick off the holiday season, World Market is hosting a daily Golden Bell Scavenger Hunt in all stores nationwide, starting today, all the way through till Sunday, December 9th, 2018.
Every morning, for 38 days (excluding Thanksgiving day), a clue will be sent to your inbox via the World Market newsletter (if you're an email subscriber) and will also be posted on the World Market social channels.
Here's clue #1 for today, November 1st: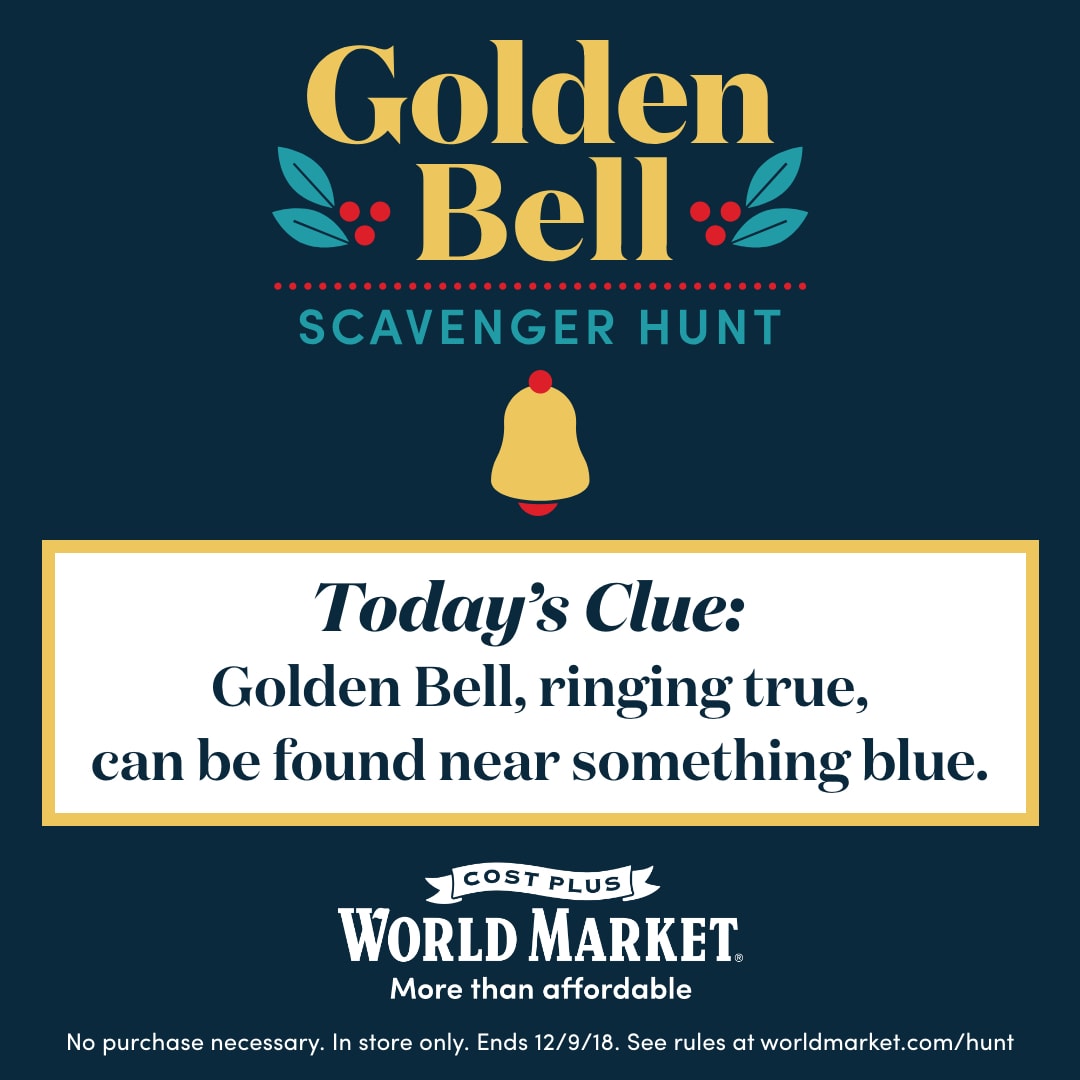 Armed with the clue for the day, head to your local World Market store and comb through looking for a Golden Bell piece. Once you find a Bell, take it to a store associate and exchange it for a shopping reward coupon worth $10, $20, $25 or $50. This reward coupon is valid on the day it was awarded and you can only win once during the promotional period of the hunt, irrespective of which stores you visit. (For a complete list of rules, visit this World Market events page.*)
* Cost Plus World Market employees and Designated Shoppers are not eligible to participate and win.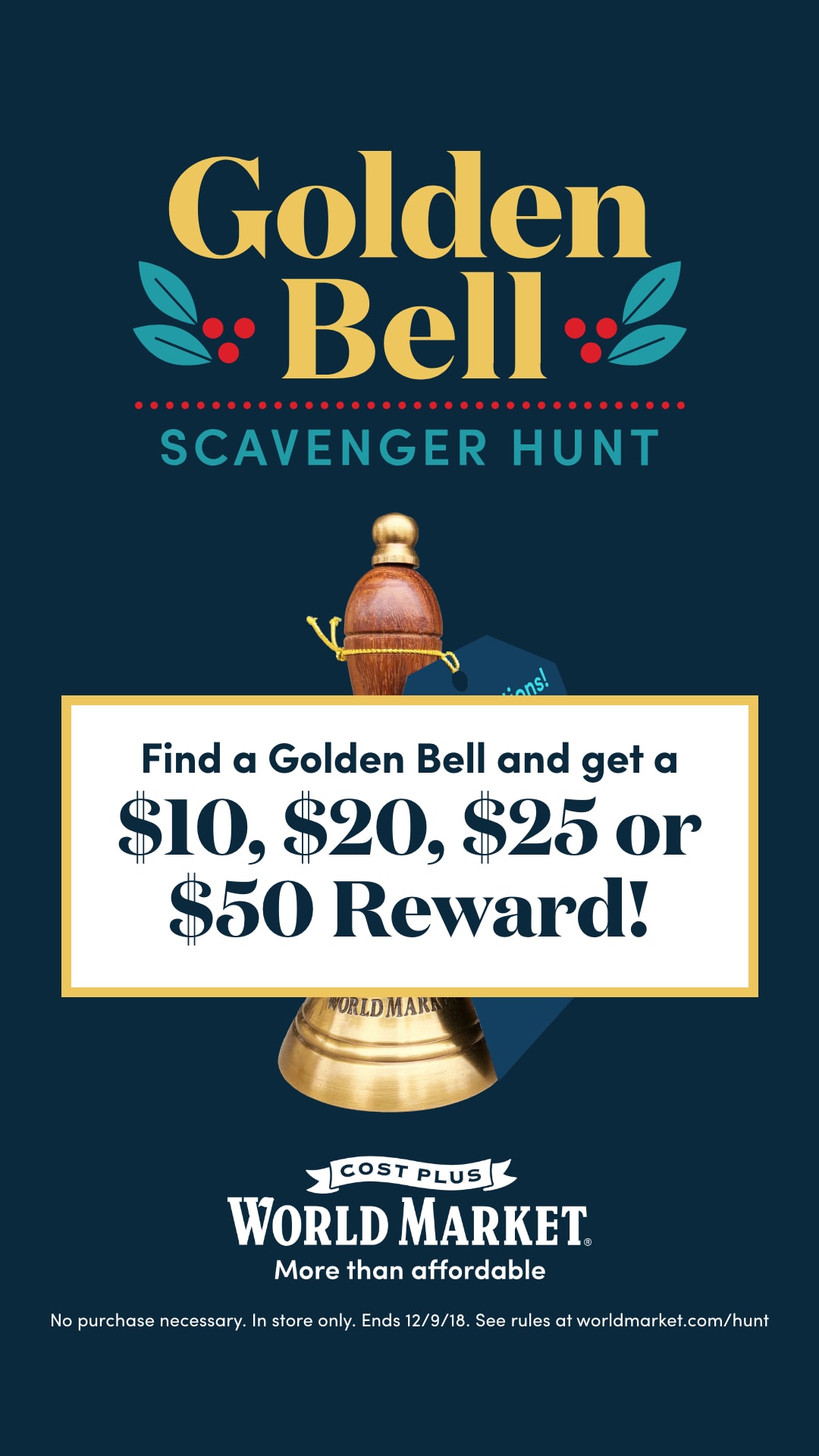 What are the odds of you finding a Golden Bell?
Oh, pretty sweet! Each day a total of 8 Golden Bell pieces will be hidden around each of the 280 World Market store locations in the US!
From store opening till 4 pm, game 1 commences with 4 Golden Bells hidden by store associates, around the store. And from 4 pm till store closing, game 2 goes live, with an additional 4 Golden Bells hidden.
Who wouldn't want to win some World Market holiday shopping money?
(Pssst!! Rio Grande Valley readers, the World Market Market store on 500 Jackson, Pharr is waiting for you!)
Ready to find some beautiful gold gifts to shop for with your reward?
Inexpensive gold holiday gift ideas that are classy (Under $20 gifts)
Forget those mugs, give your child's teacher Christmas ornaments instead
A teacher friend shared one of her favorite gifts received as a teacher were the sweet ornaments her students would give her each year. Each year when she hangs them up, she remembers each child and says a prayer for the. These exquisite gold ornaments would look beautiful on your child's teachers' trees.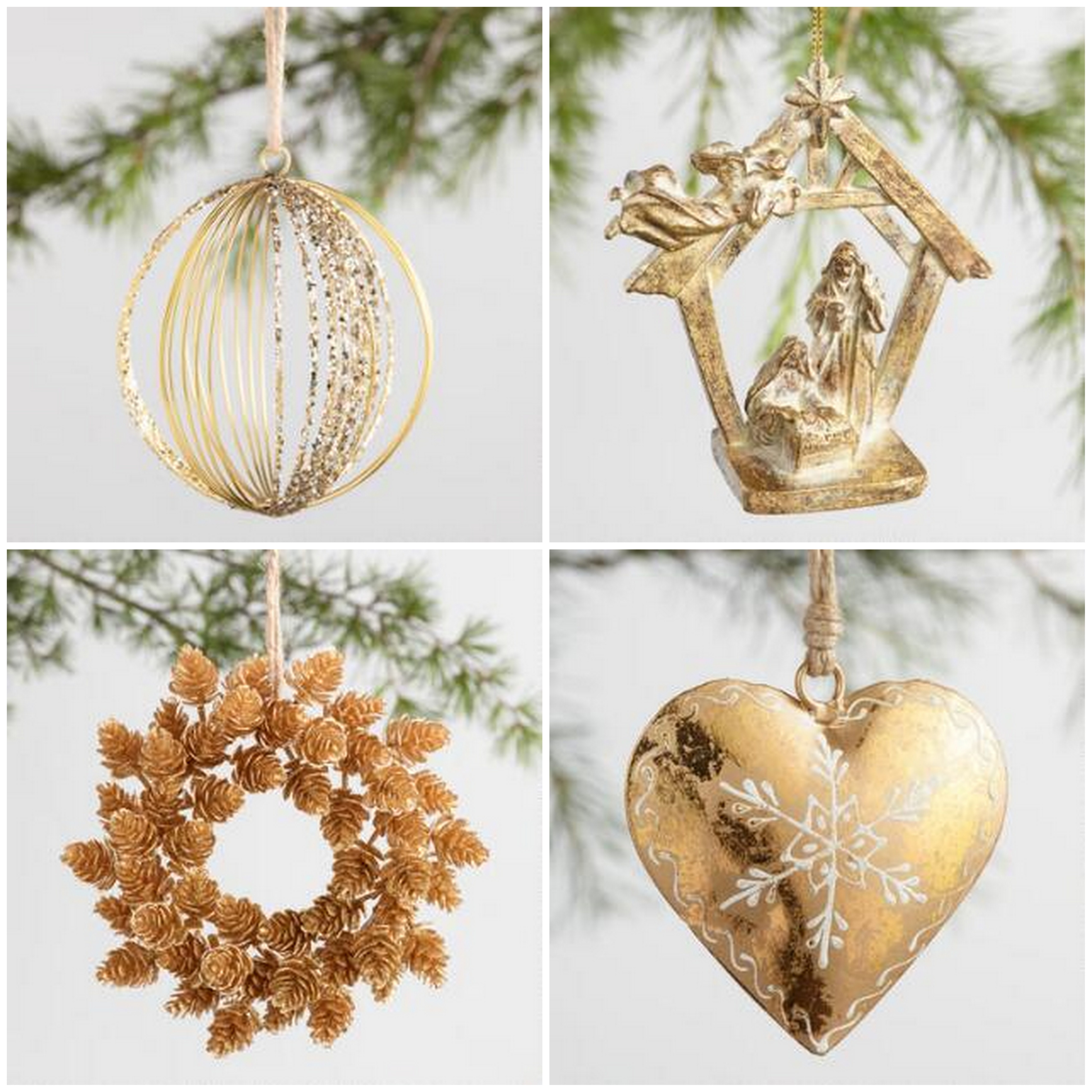 Add a touch of gold to your friend's home
These classy gold holiday decor gifts will be happily accepted by your friends. I love the Natural and Gold Globe on Hairpin Legs. It looks like it's worth much more than it's actually priced!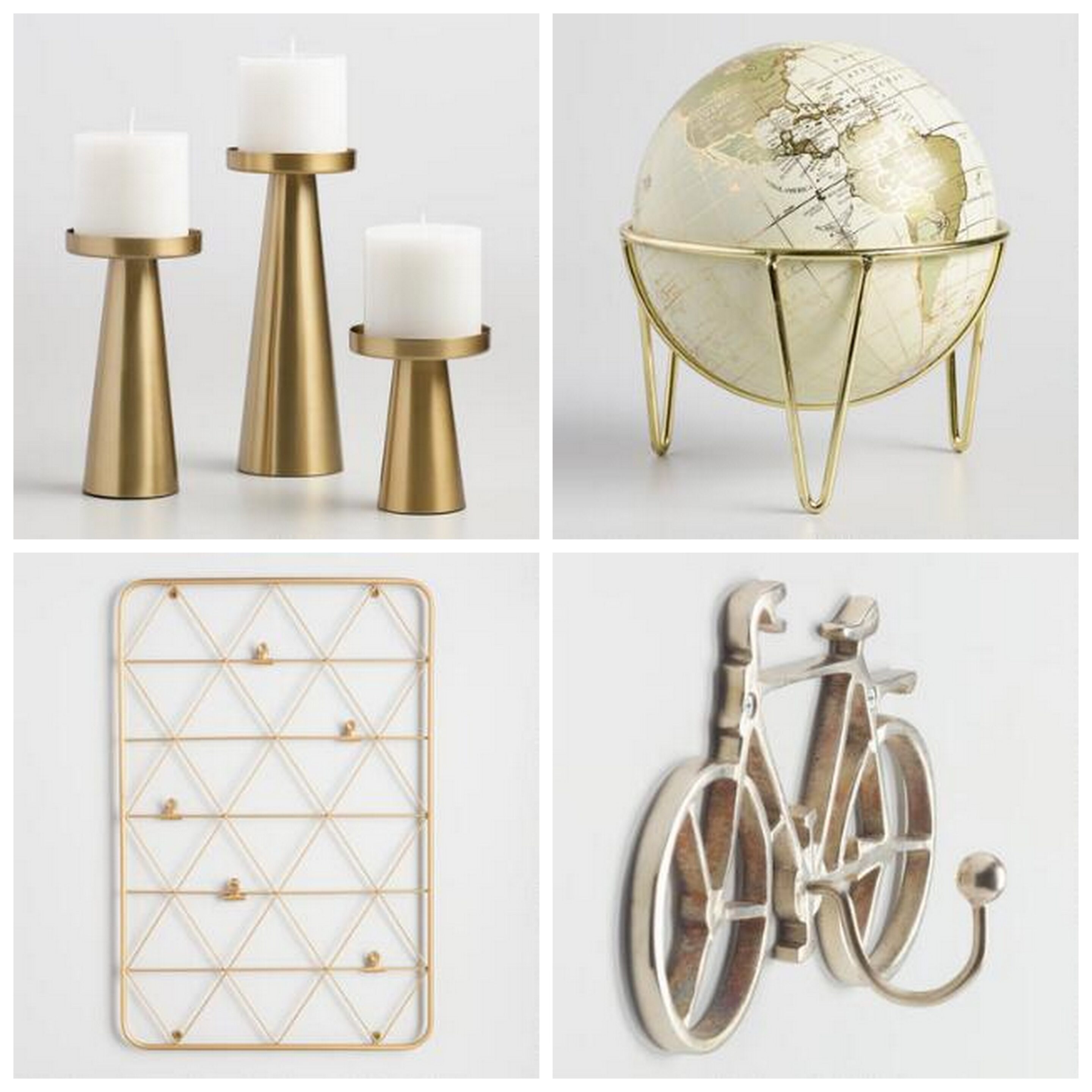 Gold gifts for your hostess?
Why not!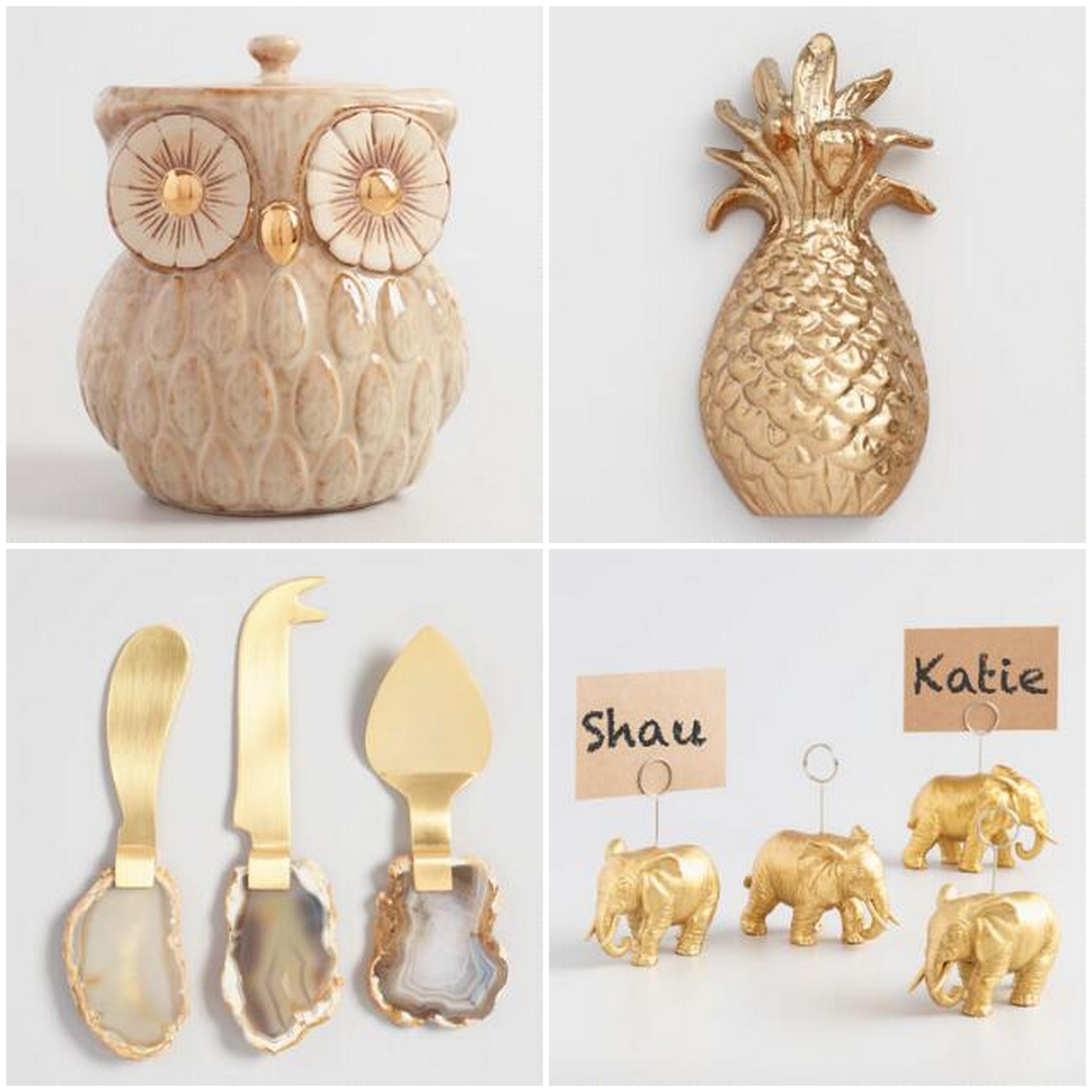 Such pretty gold holiday gift ideas.
Head to your local store, find a Golden Bell and shop, shop, shop!!
Ready?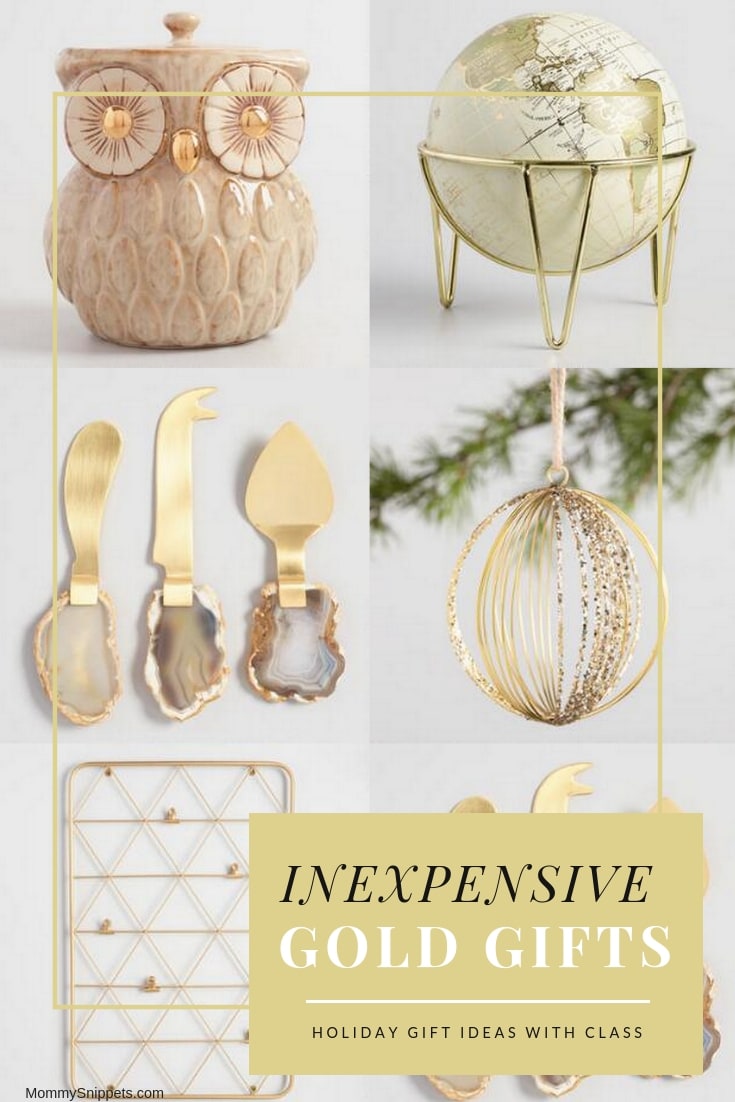 Shop this post:
I'd love to hear from you. Hop over to chat with me on Facebook and/or Twitter