How to make cleaning up after the family dog easy on your child
This post contains editorial samples and/or affiliate links to products I recommend. While this adds no additional cost to you, I will earn a small commission on any sales made.
7 months have passed since Jingle was brought home from the animal shelter. 7 months since she became family. For most of the part she's an outdoor dog but with our Texas summers, she spends the latter part of most mornings and afternoons indoors.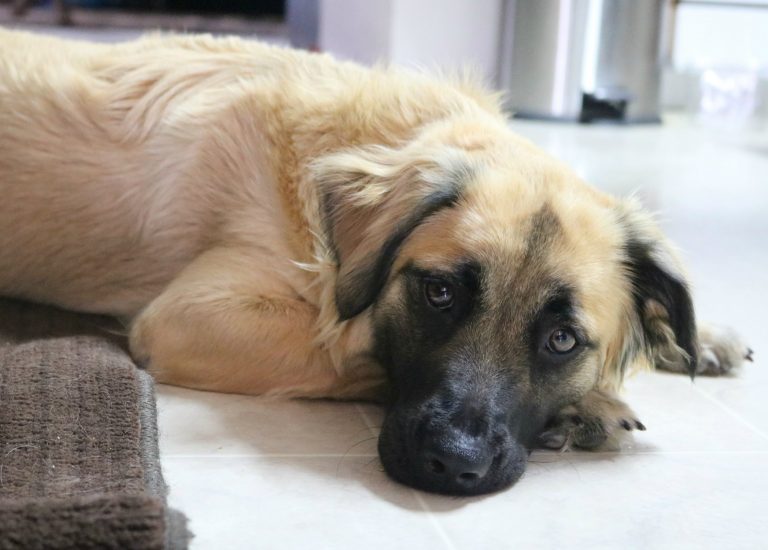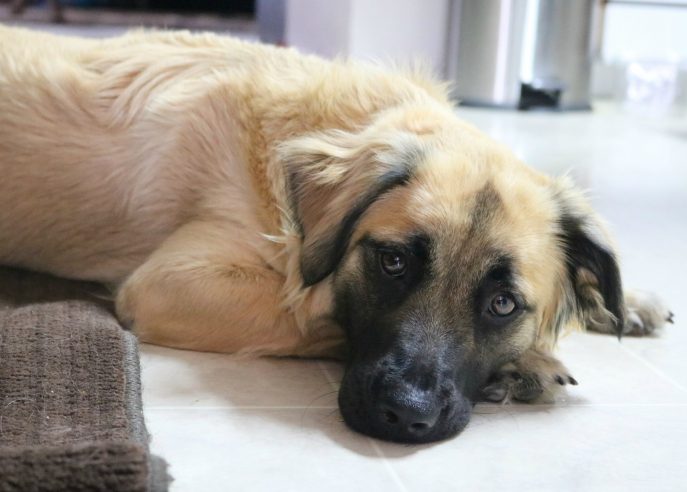 I don't mind her being indoors but with beige carpets throughout the house, it's not the best thing ever especially when your 10-month-old pup is drawn to the mud in the garden!
We constantly remind the kids of their promise to clean up after her and thankfully, the moans and groans that follow have reduced.
How to make cleaning up after the family dog easy on your child
For outdoor doggy "landmines", the kids know the Pooper Scooper is their best friend but indoors it wasn't as convenient till a few days ago.
Jingle is a German Shepherd-Chow Chow mixed breed with more Chow in her. This means she has her fair share of shedding, which means we have to vacuum more often than we need to. Following that, mopping the kitchen area and front door passage has to be done. Now this wasn't always looked forward to till we bought the O-Cedar EasyWring Spin Mop & Bucket System.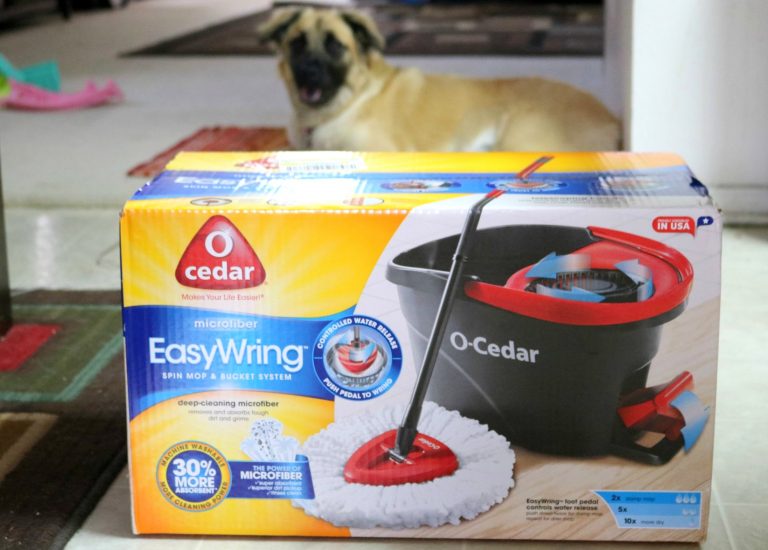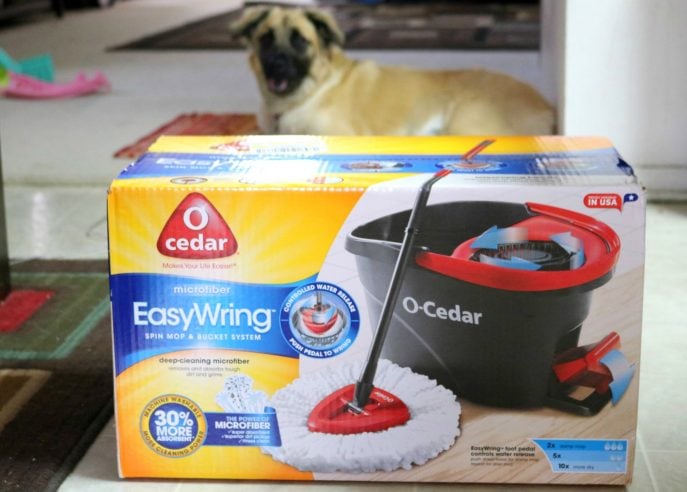 This 3 piece convenient cleaning system is, according to my 7-year-old, "so cool!"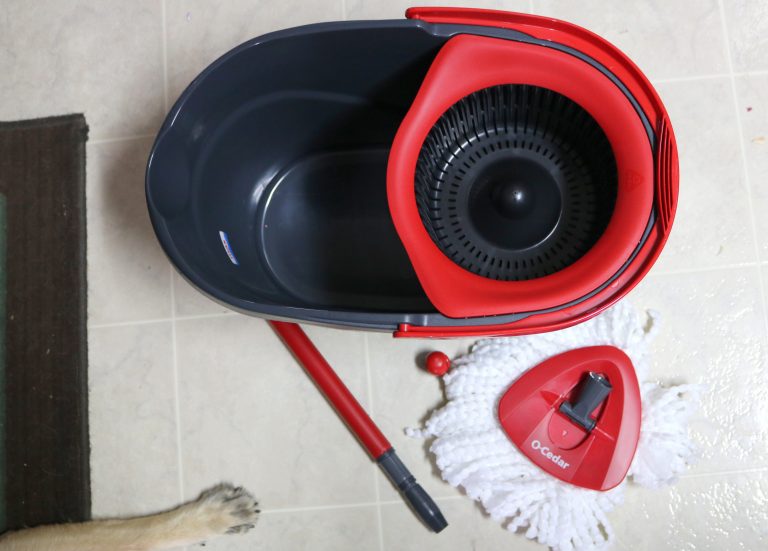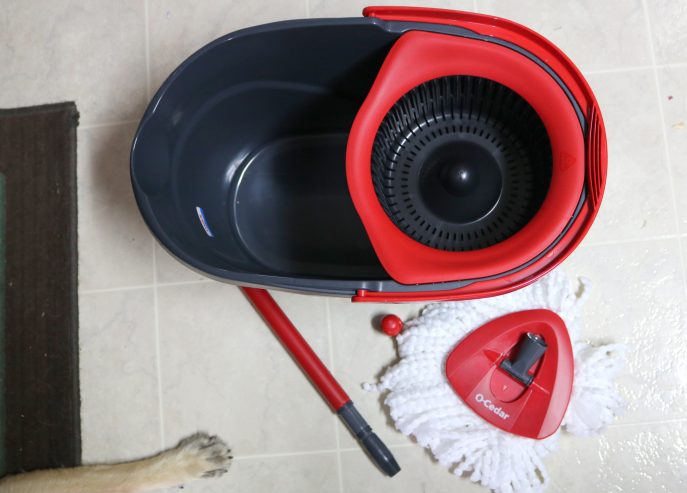 The handle of the mop is adjustable, making it easy for a child to use conveniently.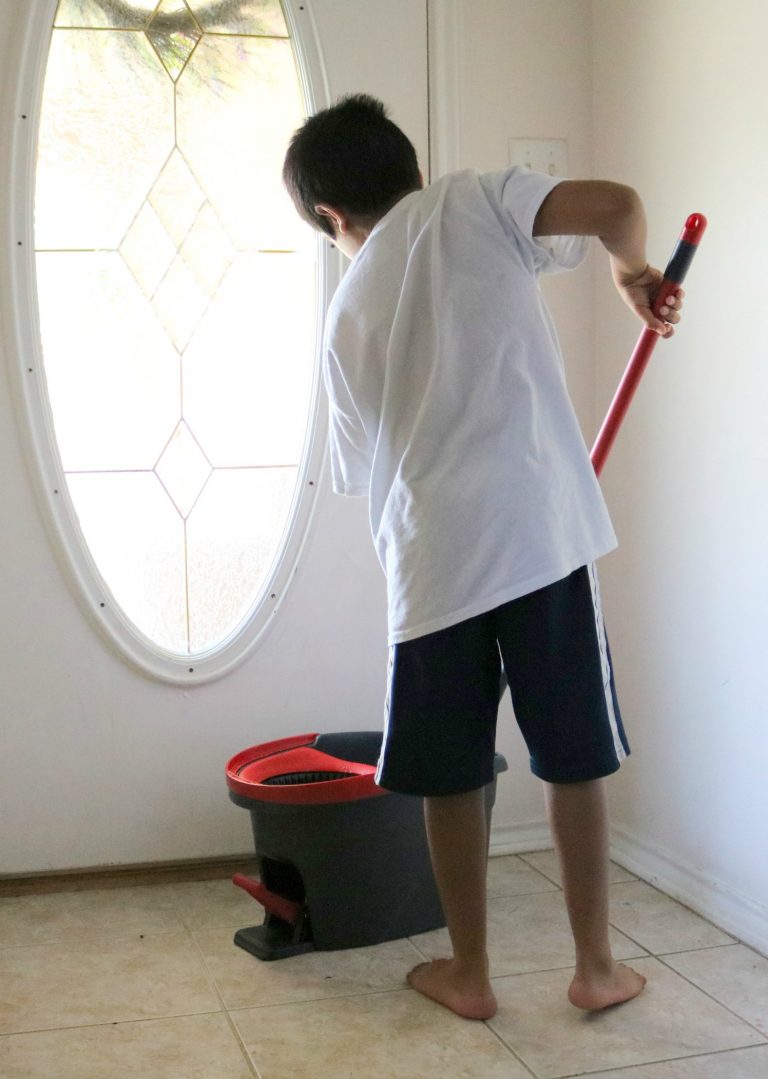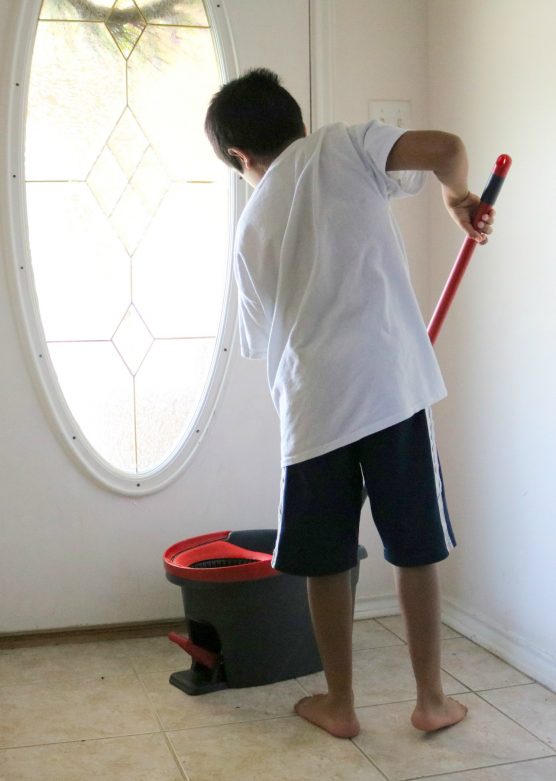 The "fun" part of this system is the built in mop wringer that's attached to the bucket and is activated using the foot pedal on the lower end of the bucket.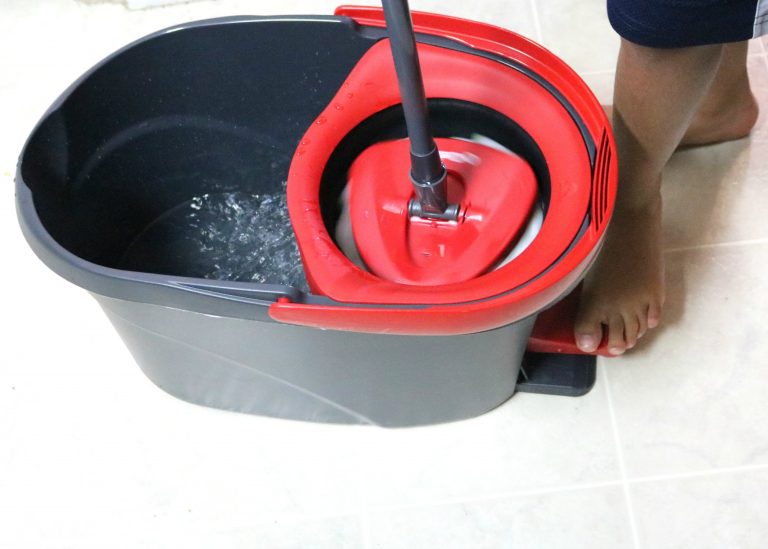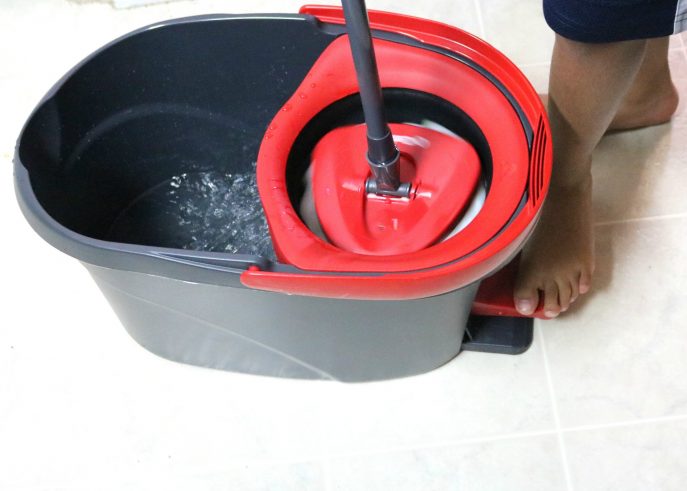 This helps ensure your child doesn't leave wet puddles on the floor after mopping an area.
If you've used a regular mop and bucket, you will agree you're left with wet puddles also after your mop is placed in and out of the bucket but with the O-Cedar EasyWring Spin Mop & Bucket System this is not the case.
The high walls in the bucket prevent water from splashing out of the same.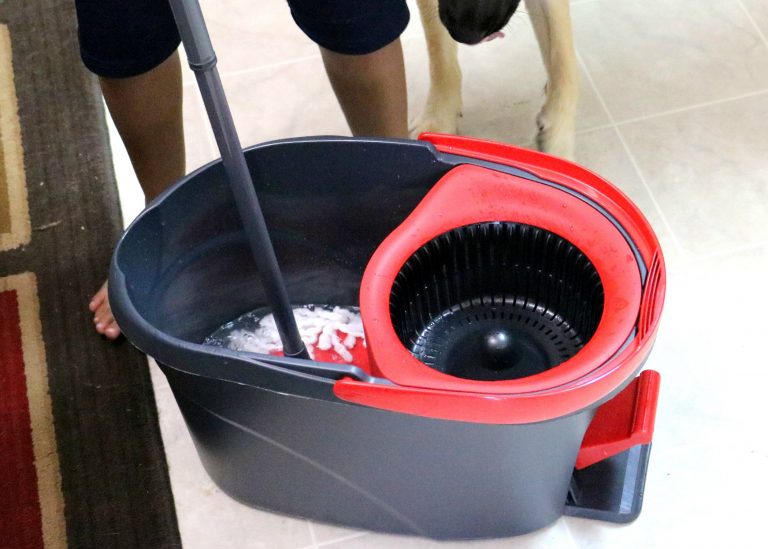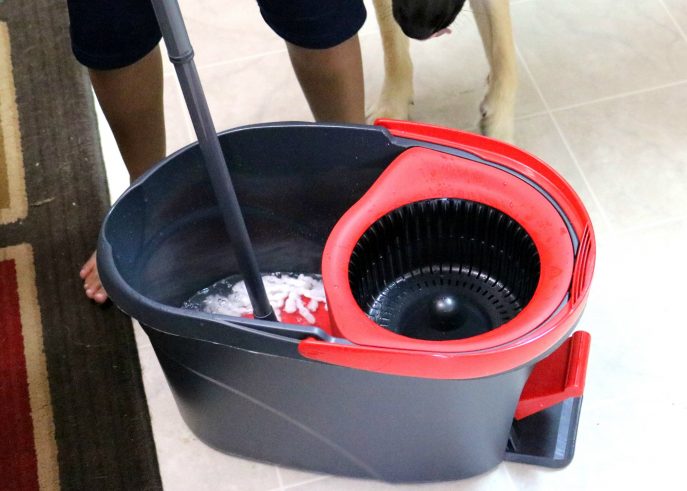 Oh and another huge plus?…
The microfiber mop is machine washable.
Overall this by far wins for being an easy to use, convenient, all-age friendly, cleaning system that ensures our home is kept clean (and smelling fresh) even with Jingle indoors!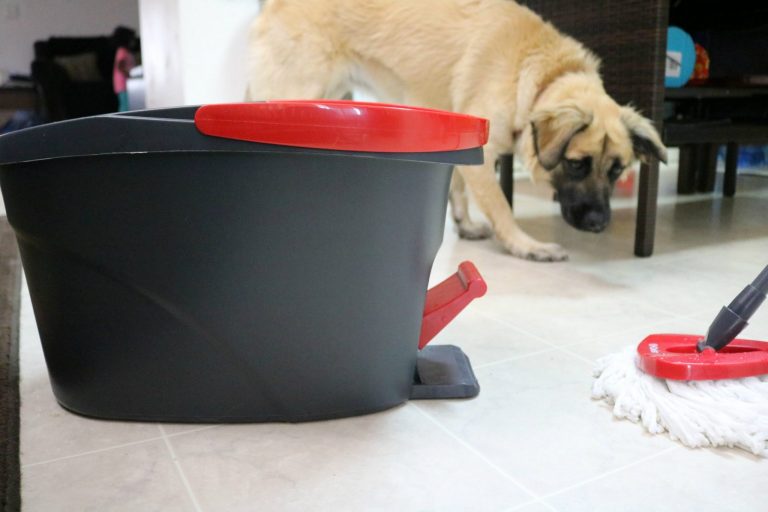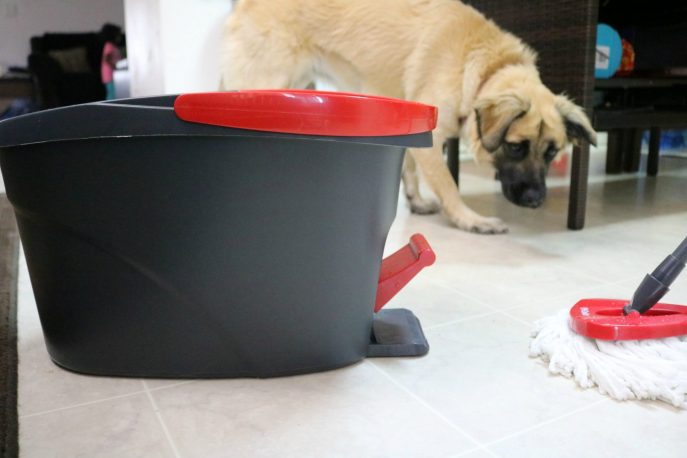 Make your own natural floor cleaning solution
If you're apprehensive about using store bought floor cleaning solutions, make your own natural cleaning solution using 1 cup of vinegar and 2 tbsps of baking soda, mixed into your bucket, filled half way through with warm water.
I like adding a few drops of essential oil too.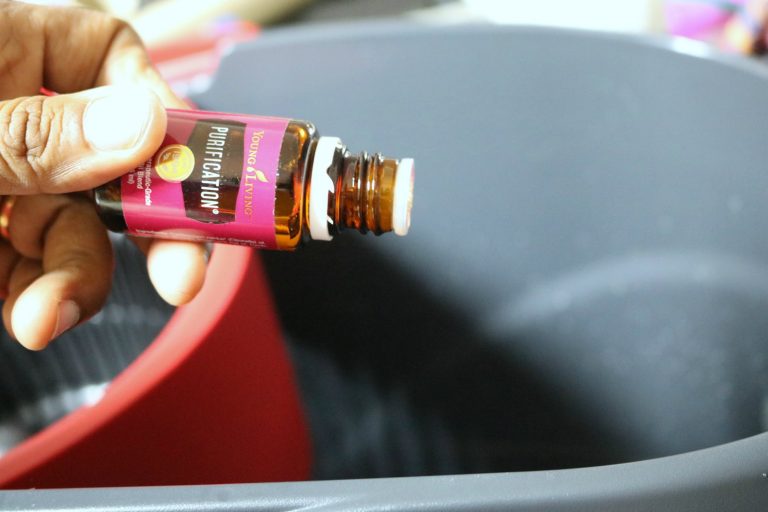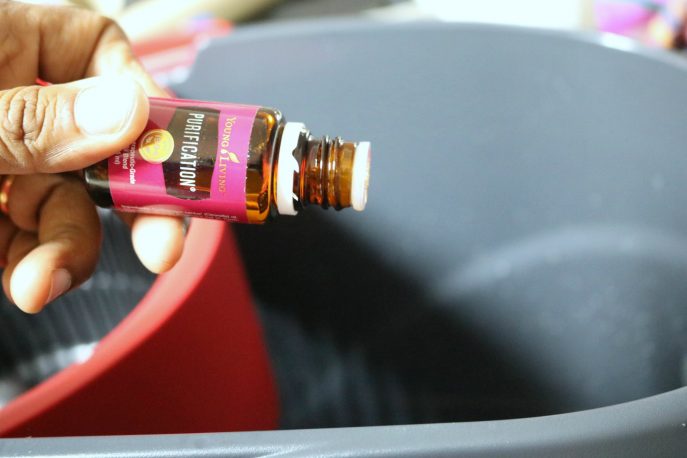 You will be surprised how well this cleans!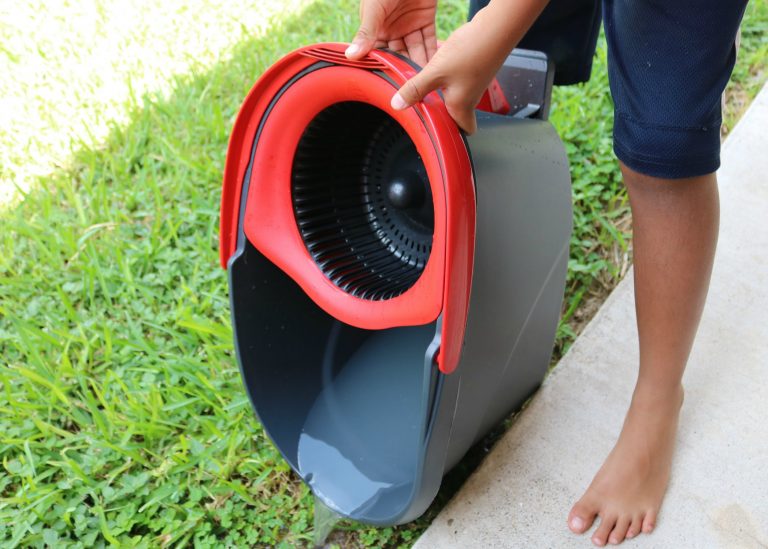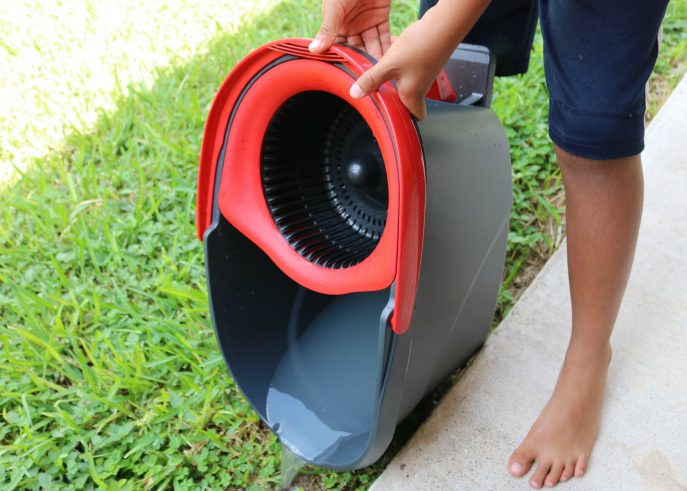 If your floor is very grimy, add a tbsp of dish detergent to the cleaning solution. Mop and then clean with a second batch of cleaning solution.
Easy!
So there you have it. Getting your children to clean up after the family dog doesn't have to be a struggle as long as you equip them with the right aids.
Head over to your closest Walmart and get your family an O-Cedar EasyWring Spin Mop and Bucket System. It's a small investment with a great pay back!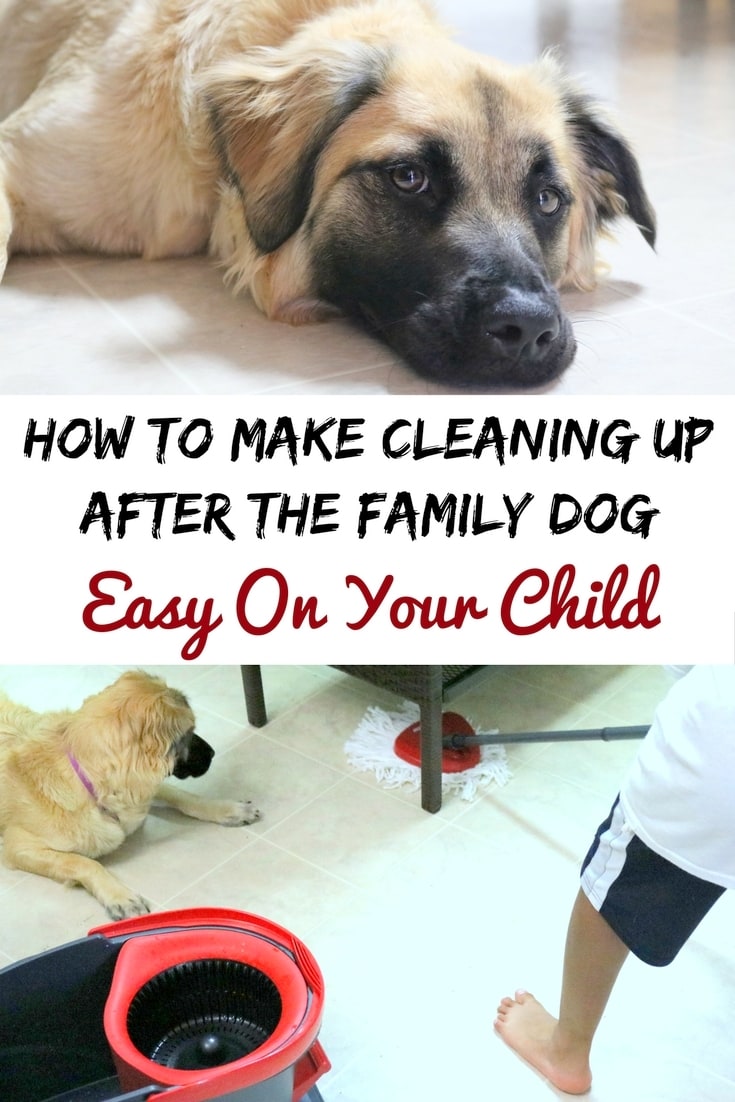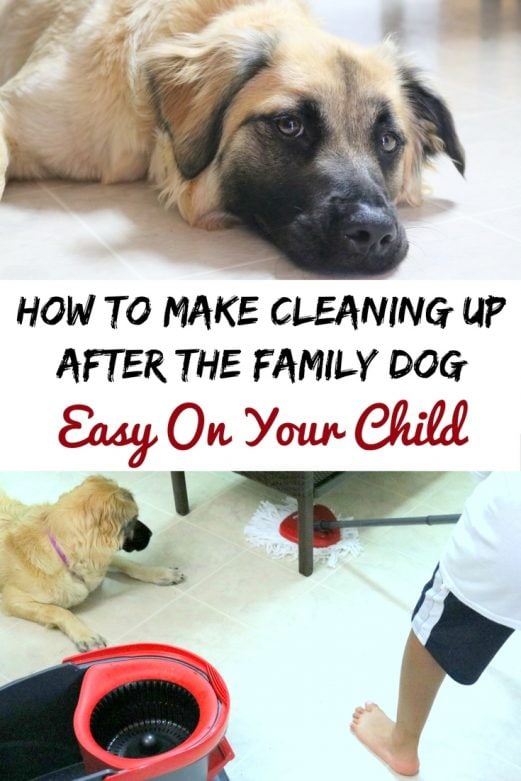 I'd love to hear from you. Hop over to chat with me on Facebook and/or Twitter