School begins in less than 3 weeks and while this is not the first time I'll be sending my kids to school, I don't think this Mama is ready to let her babies go back just yet.
But knowing I can't hold time back, I've been trying to mentally prepare myself with a list of things I need do to be all set for that 1st day of school.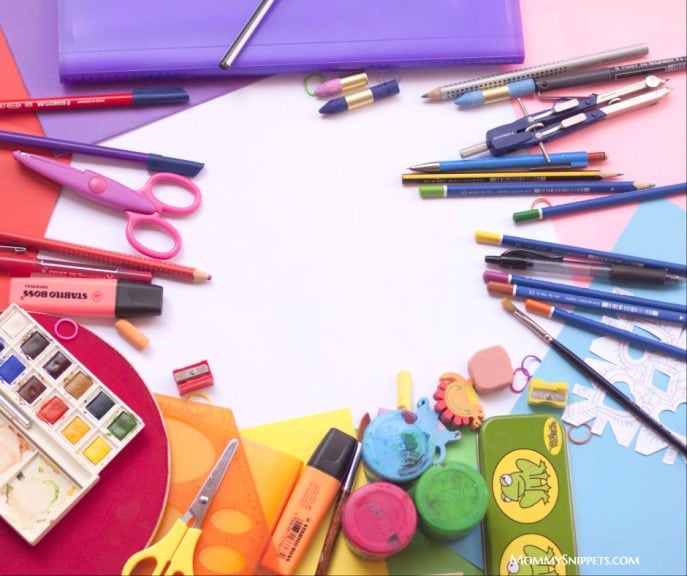 Are you in the same boat?
Perhaps these 3 helpful tips will make the 1st day back to school less stressful on you
Getting Parents Ready for Back to School
1. Begin by making sure you wake up at least an hour or two before your child does to allow yourself some quiet time to pray, get ready for the day ahead and strengthen yourself in the Word of God
2. Don't wait for the morning of school to iron school uniforms/ the outfit for the day, write lunchbox notes, pack lunch boxes and/or hunt for a clean pair of shoes. As far as possible, prep as much as you can the previous night.
3. For the first few mornings, till you get back into the swing of a school routine, don't go elaborate or over the top with breakfast. Draw up a breakfast menu beforehand so you have your action plan ready for the day.  Your quickest, no-stress breakfast will always be cereal, fruit and milk.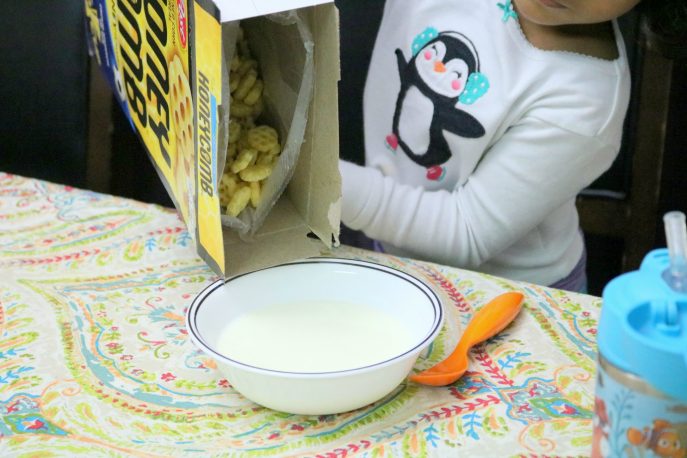 Honeycomb is encouraging cereal lovers to remember the crunchy crunch, rich honey flavor, and sweetened corn cereal goodness as they plan back to school breakfasts…
and to "think biggerer" when including Honeycomb in the breakfast plans.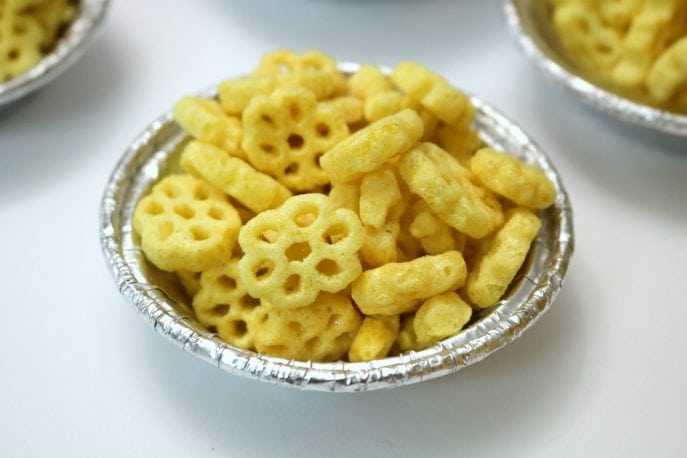 With Baby Girl starting preschool next month, Dottie middle school and Little Man 2nd grade, all three will be in different schools with different school timings.
I accept it won't always be possible to get Baby Girl to eat a heavy breakfast before we head out the door so whatever she eats has to be packed with energy to last until noon. The solution?
This Honeycomb Nutty Peanut Butter Cups Recipe!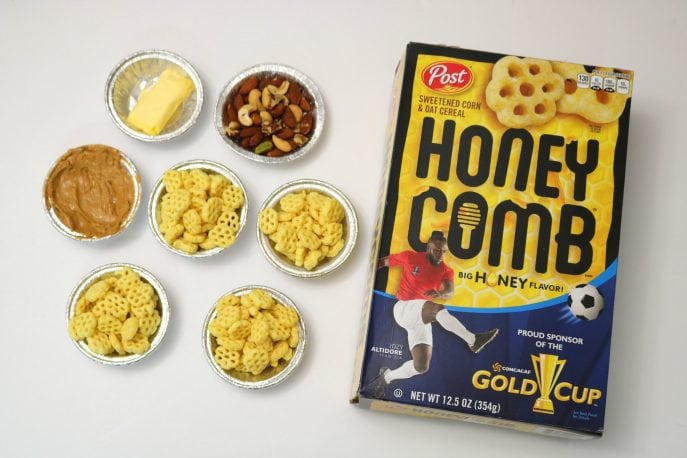 This simple, quick to whip up on-the-go breakfast option is a favorite with the kiddos.
Honeycomb's Nutty Peanut Butter Cups
Ingredients
1/2

cup

peanut butter

1/2

cup

assortment of chopped nuts

1/3

cup

honey

optional

1

tsp

butter

2 1/4

cups

Honeycomb cereal
Instructions
Melt the butter in a saucepan and once done, remove the pan from the stove to stir in the peanut butter (and honey) till well blended.

Add in the Honeycomb cereal and nuts.

Combine and mix all the ingredients well and scoop into a lined cupcake pan and pop the same into the refrigerator to chill for about 30 minutes.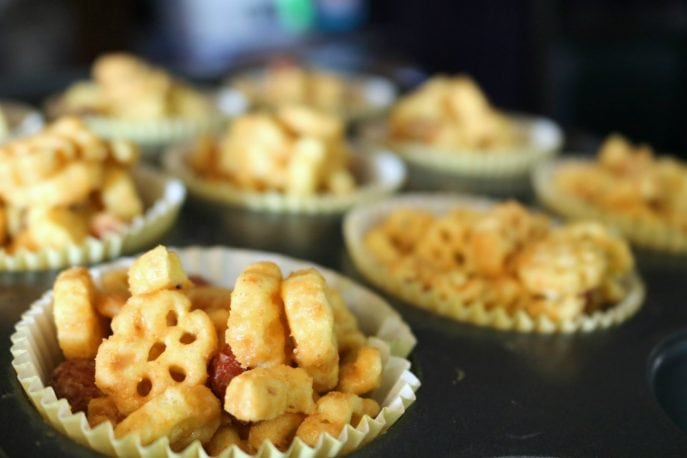 I'm sure the kids would love the addition of chocolate chips too!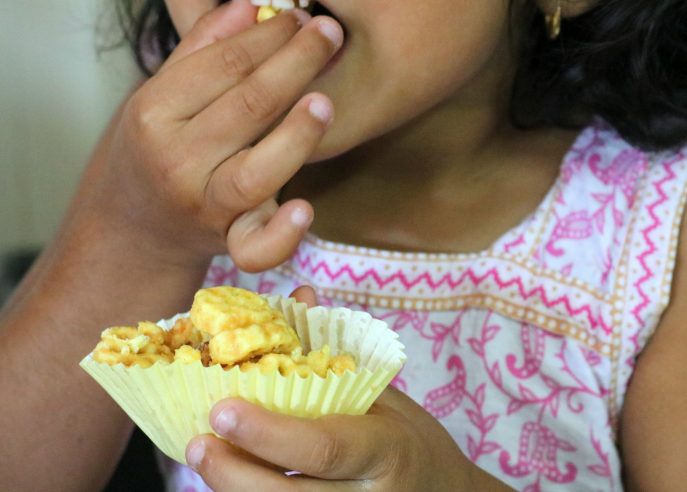 If you're worried about it getting messy in the back seat, you can make a Honeycomb cereal, assorted nuts, cranberry, raisin, dried blueberries trail mix to hand out in little sandwich bags. (For this, double the quantity of Honeycomb cereal and nuts. This way the peanut butter just lightly coats the mix)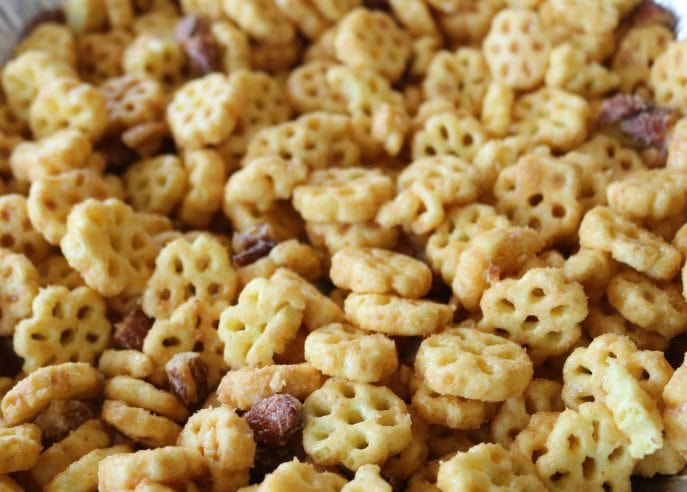 Couple this with milk in a thermos and you have breakfast on the go!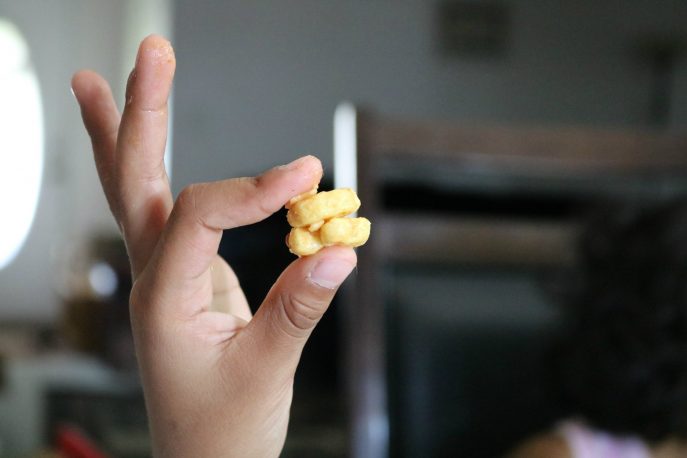 (Pssst…a quick way to get fruit and milk in at the same time is to make your child fruit milkshakes- apple, banana, mango, cantaloupes etc. Just remember with all of these to make them fresh as your child sits at the table eating his/her breakfast. Cantaloupe milkshakes can turn bitter if left sitting for too long!)
Before you know it, routine will kick in and you will be moving like clockwork!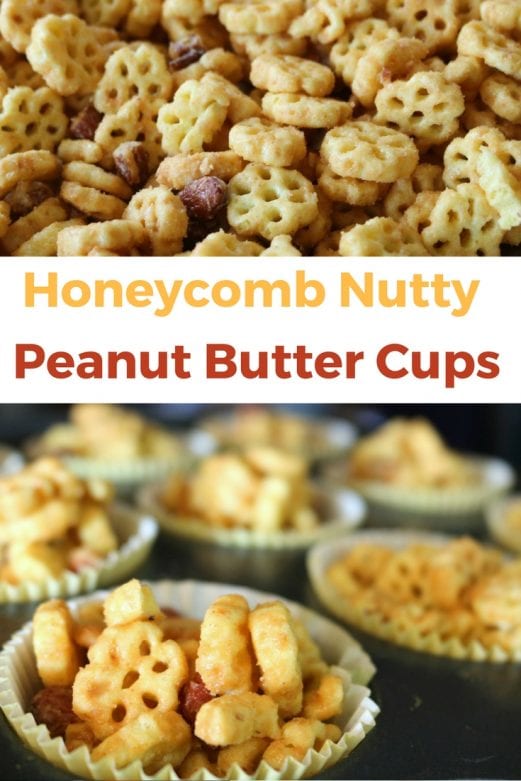 I pray this school year will be a blessing not just for your kids but for you too.
I'd love to hear from you. Hop over to chat with me on Facebook and/or Twitter