How to be a more relaxed on-the-go mom (+ Printable Super Mom Tags)
This post contains editorial samples and/or affiliate links to products I recommend. While this adds no additional cost to you, I will earn a small commission on any sales made.
This shop has been compensated by CollectiveBias, Inc. on behalf of its advertiser, ZonePerfect. #MyLittleWins #CollectiveBias
A friend of mine shared this on Facebook, the other day…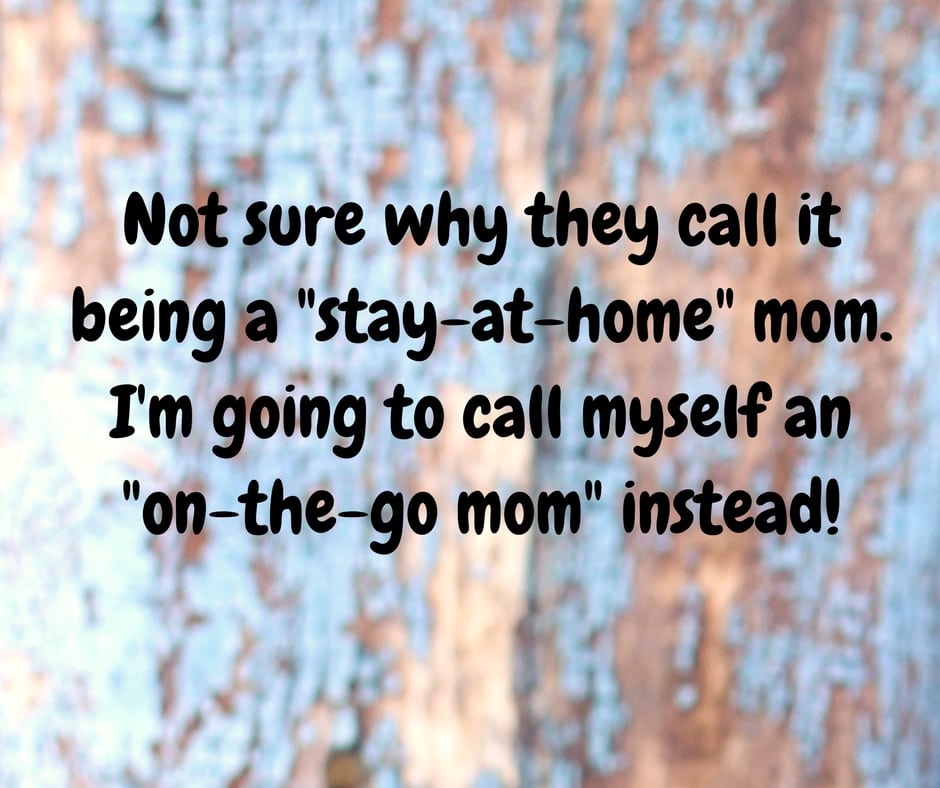 Isn't that the truth?
And now with school starting up, it will soon be time for it all to be stepped up to high gear.
How to be a more relaxed on-the-go mom.
Don't starve yourself
You know those days when you've just finished dropping your child to school and have a bunch of errands to run but realize the loud rumblings from your tummy are a reminder that you forgot to eat breakfast? The last thing your family wants is a hangry mom!
For those days, do yourself a favor and carry a few ZonePerfect® Nutrition Bars.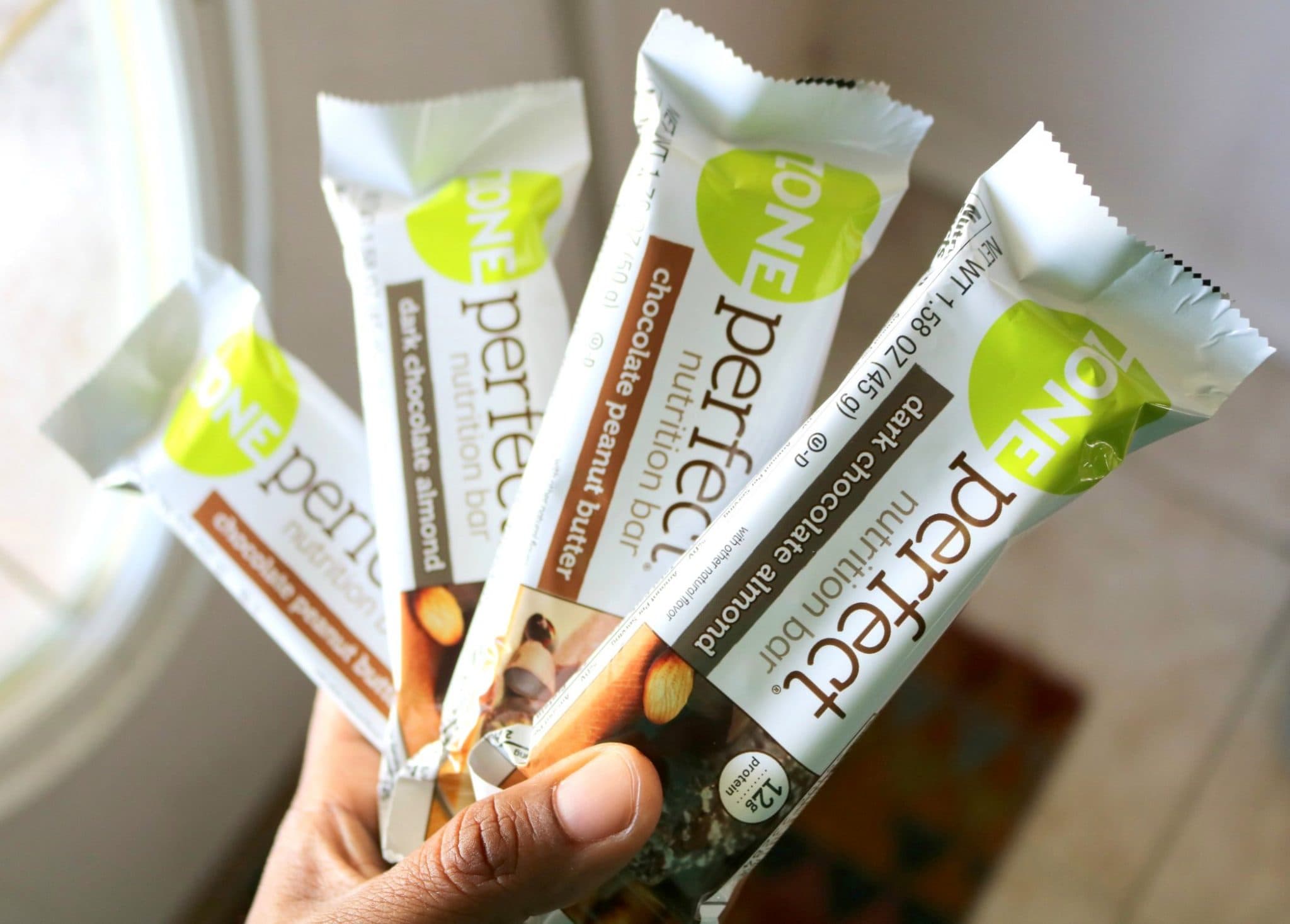 These easy, grab-and-go nutrition bars are the smart snacking option when you're rushing from point A to point B.
The bars are packed with protein, certified Kosher, contain no high fructose corn syrup and taste great!
Get a good night's rest
Switch off all electronics, diffuse essential oils if need be, but just close your eyes and allow your body to relax. Force your mind to stop planning for the day(s) ahead and just sleep.
Stay hydrated
Get yourself a water bottle, preferably anything that holds 1 liter or more. Aim to finish drinking 2 bottles through the day.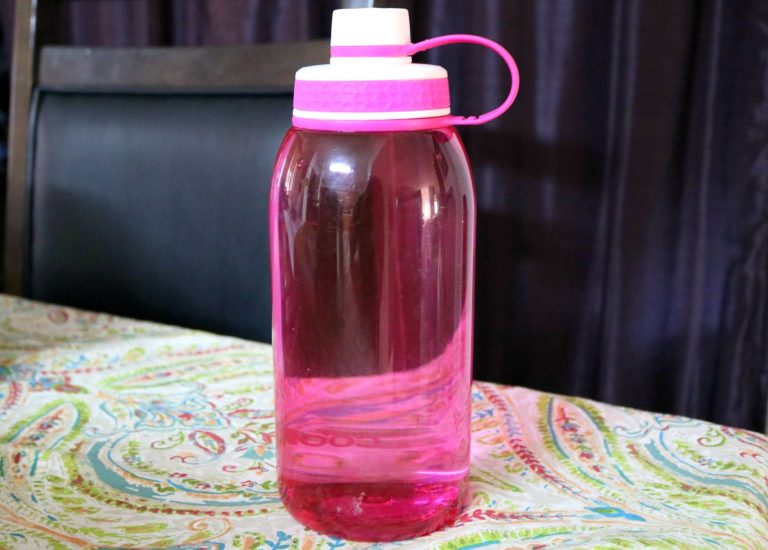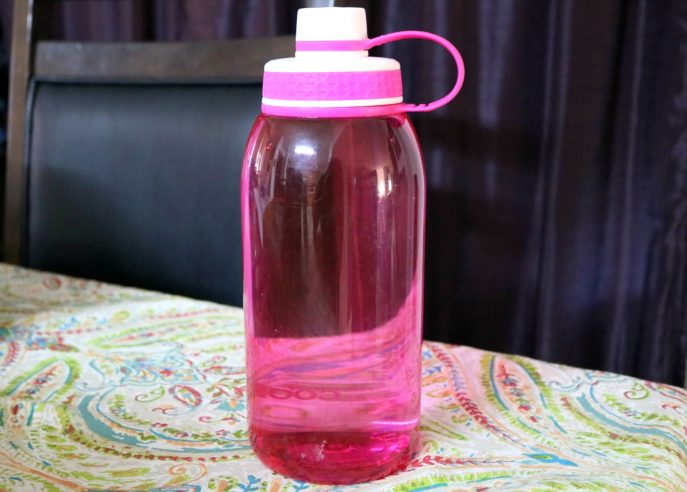 Make time for you
This is a little harder but even if it means you wake up an hour before everyone else, take a portion of the morning off to read or listen to music, visit with friends or even soak in a nice, warm, bath…
push yourself to pencil this in, every day!
Along the way don't forget to encourage the other mamas you meet.
It's incredibly therapeutic to be an encourager!
Find some ribbon, print out these free Super Mom tags,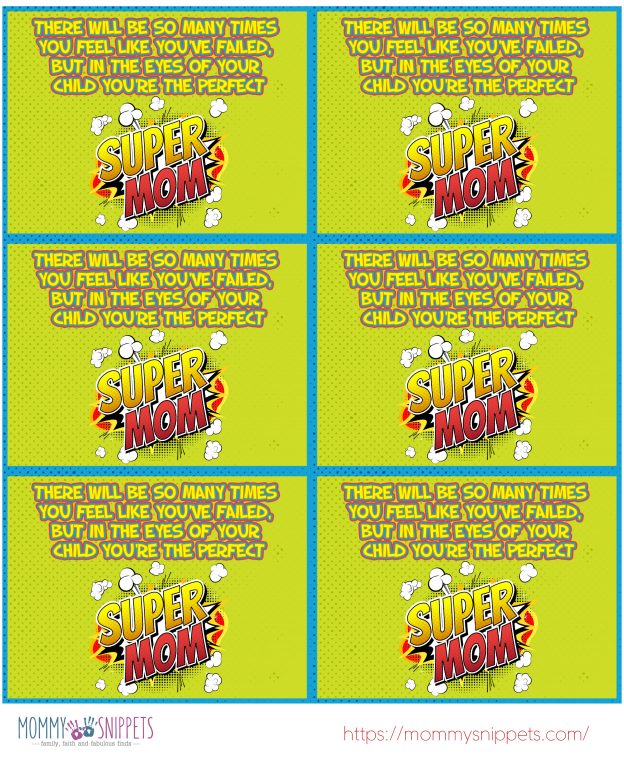 grab a few extra bars and pop them into your bag, as you head out the door.
Pass out a bar to that tired mom wrangling a wiggly toddler on her hip, at the Post Office or hand them out to moms waiting in the drive-through lane at school.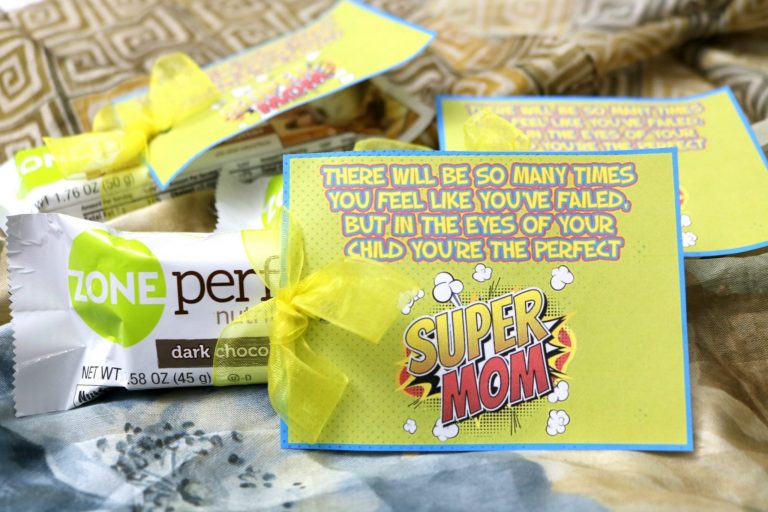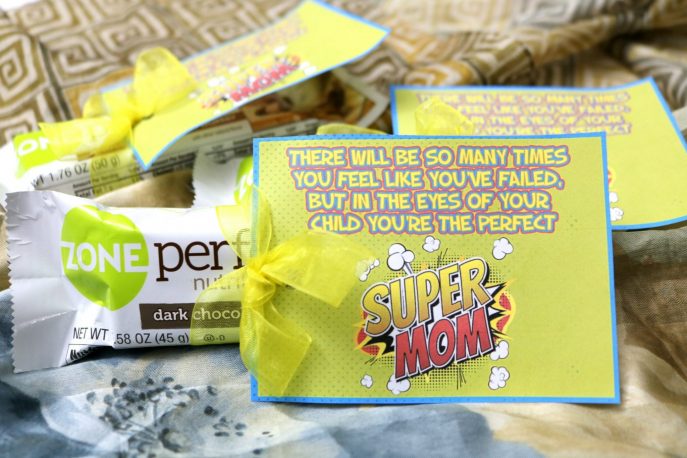 Odds are you will start something sweet that will grow into something bigger, as the days roll out.
Pssst!  ZonePerfect® bars can be found in the Performance Nutrition aisle at your local Walmart. Make sure you sign up for Ibotta and earn $1 with the purchase of ZonePerfect® Nutrition Bars.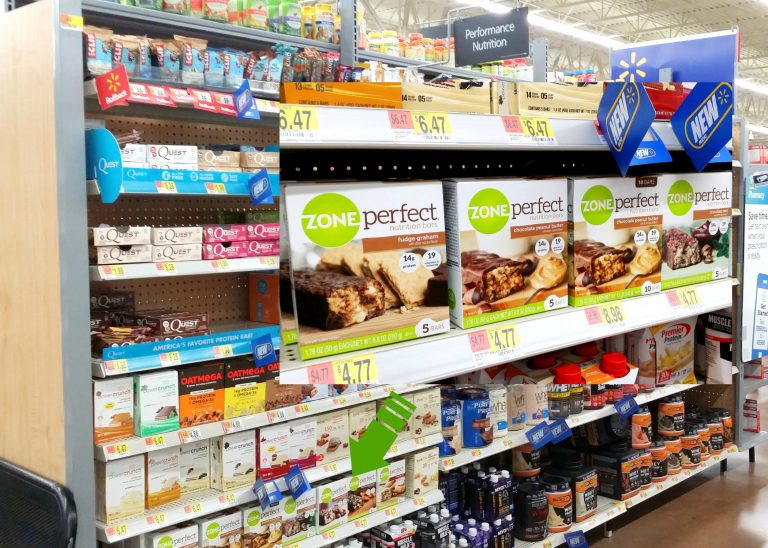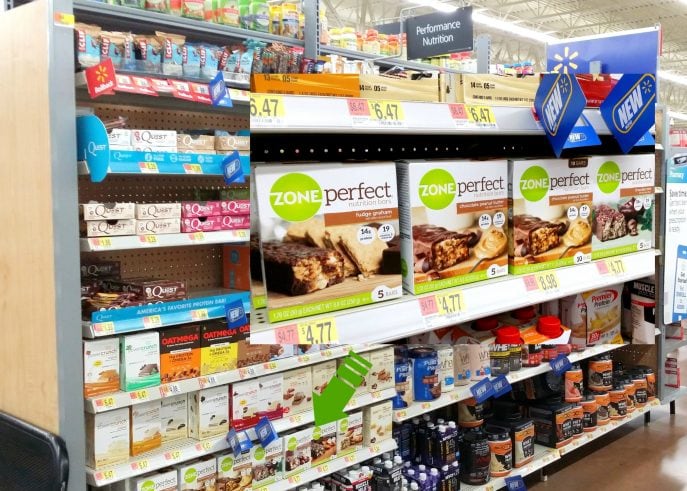 Which flavor would you try first?
ZonePerfect® Chocolate and Peanut Butter ZonePerfect® Cinnamon Roll, ZonePerfect® Fudge Graham, ZonePerfect® Chocolate Mint, ZonePerfect® Chocolate Chip Cookie Dough and ZonePerfect® Dark Chocolate Almond.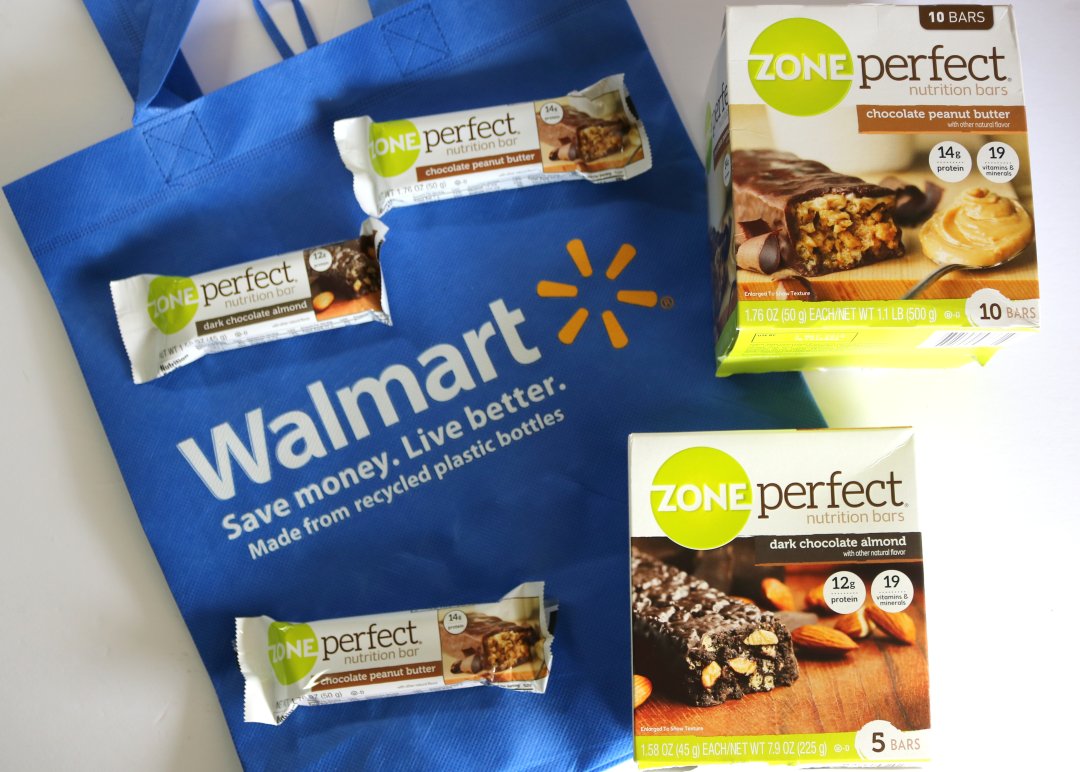 Interested in finding these Zone Perfect® bars to fuel your on-the-go adventures? Hover over the photo to click through to Walmart.com and buy them!
Before you head off to make that shopping list, enter for a chance to win:
#MyLittleWinsSweepstakes (8/4 to 9/12)
All the best!
Even if you don't win the sweeps, remember you're winning in your role as a mom!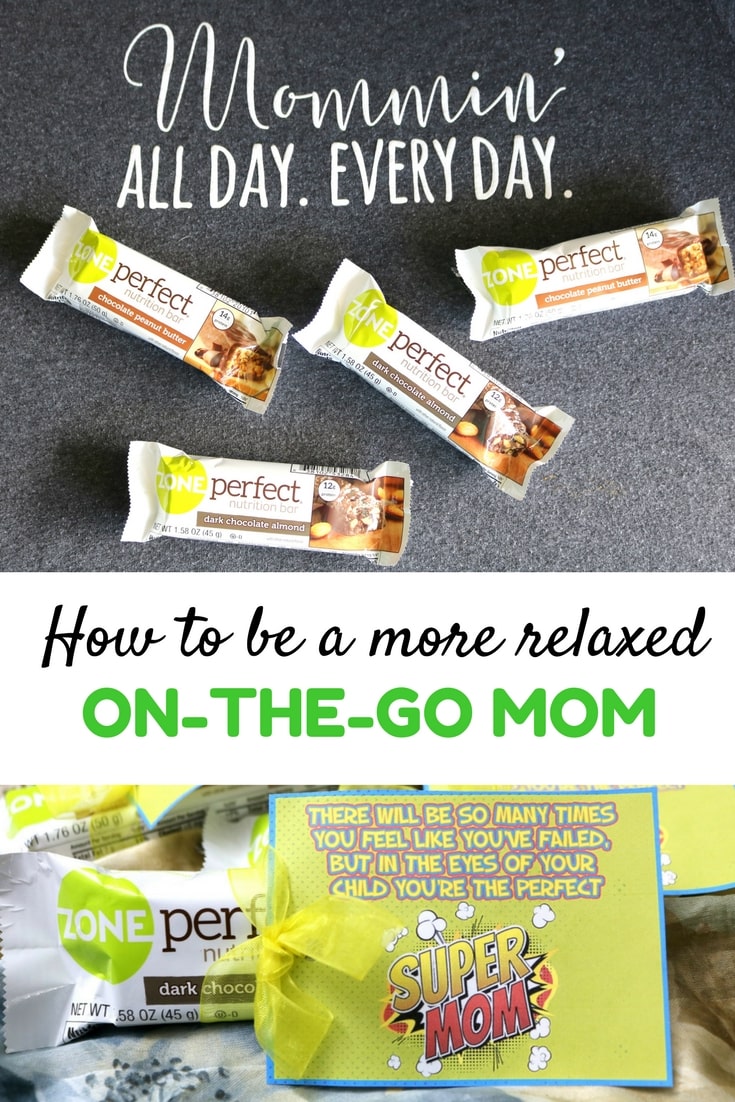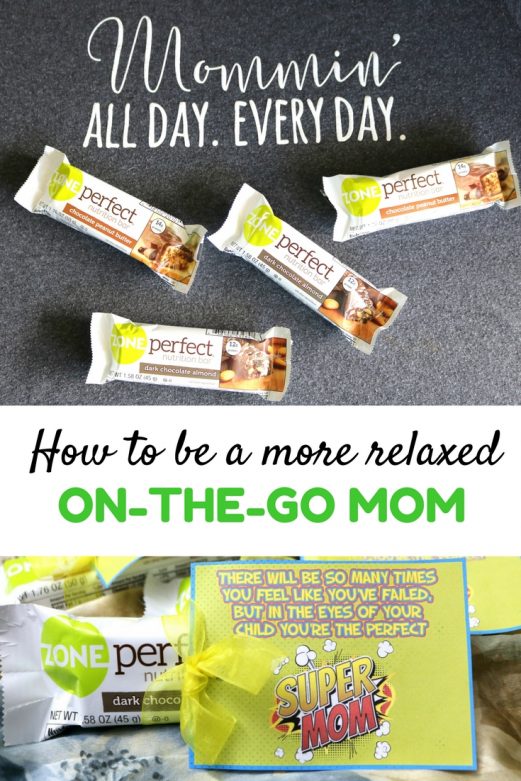 I'd love to hear from you. Hop over to chat with me on Facebook and/or Twitter