5 reasons to book your child's party at Chuck E. Cheese
This post contains editorial samples and/or affiliate links to products I recommend. While this adds no additional cost to you, I will earn a small commission on any sales made.
I'm of the mindset that a child's birthday should be celebrated but not at the cost of spending an arm and a leg doing the same. As parents, we've always looked for affordable yet fun ways to host our kids' birthday parties and until recently we always thought hosting a birthday party at Chuck E. Cheese was expensive. We were wrong!
I've always wondered why friends would host their kids' parties at Chuck E Cheese year after year but after our recent party experience, I think I may become one of those parents!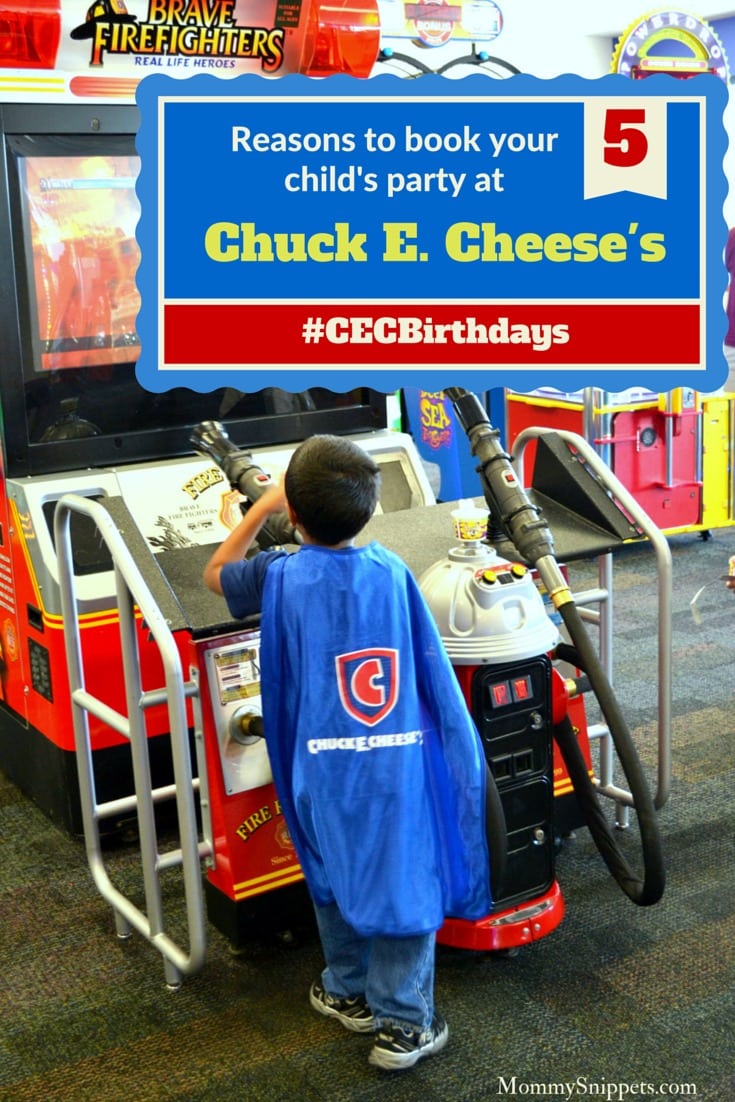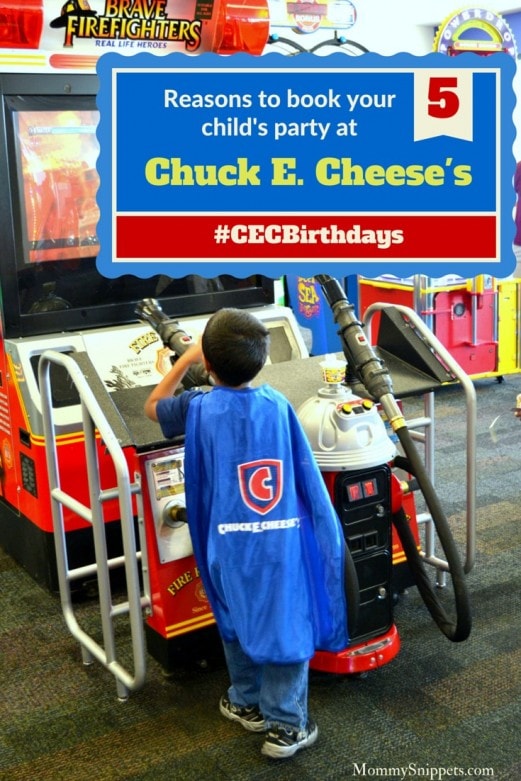 5 reasons to book your child's party at Chuck E. Cheese
1. Party size is not an issue.
If you're unable to host a number of children at home or in your backyard, then this is definitely a great option. With this being our son's last year at preschool, we decided to throw him a surprise birthday party, inviting his buddies from class. Not all the children showed up but we had close to 18 children in all.

That being said, you don't have to have a large crowd to host your party at Chuck E Cheese.  Adjacent to our party tables, a 4 person party was also celebrating their son's birthday and yes they enjoyed all the perks of any regular birthday party.
2. Convenient: no hassles, no clean up!
I love that we turned up 15 minutes before my son's birthday party and everything was ready to go.  We were assigned a dedicated party hostess who ensured we were on schedule, right from ordering the pizzas to enjoying the party experience and making sure every guest was taken care of.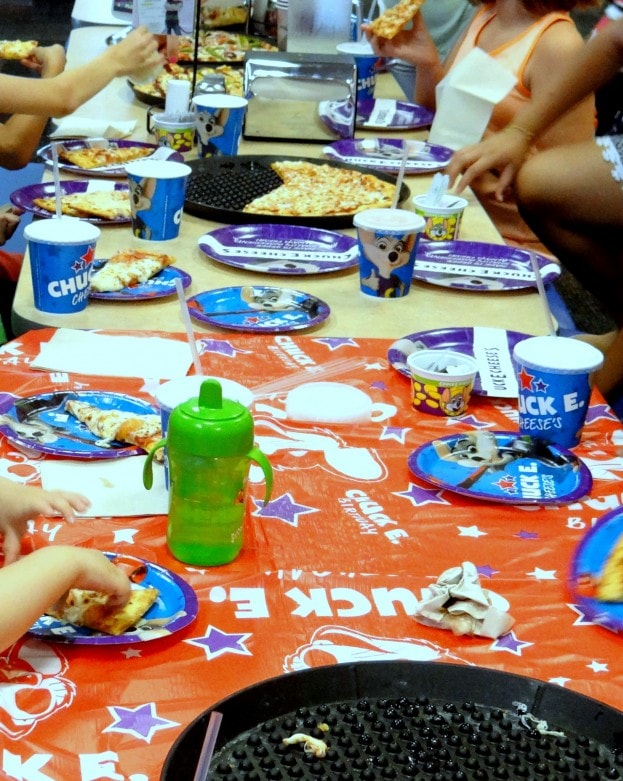 The only things we took along were goodie bags for our guests and of course the cupcakes.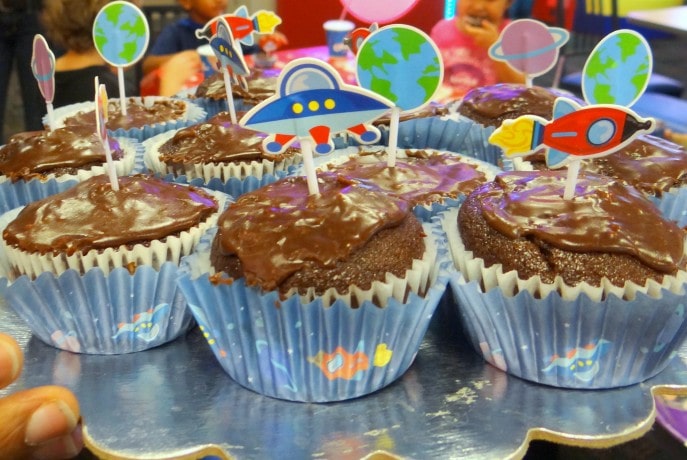 (If you don't want to worry about the getting treats for the kids and a birthday cake, you can have these arranged for by Chuck E. Cheese too.)
3. Affordable.
Prior to booking your party it helps to talk to one of the Chuck E. Cheese party planners. They will recommend ways to make your party package affordable. The party packages run on three levels.
(30 tokens per child works out to a good hour or so of play!)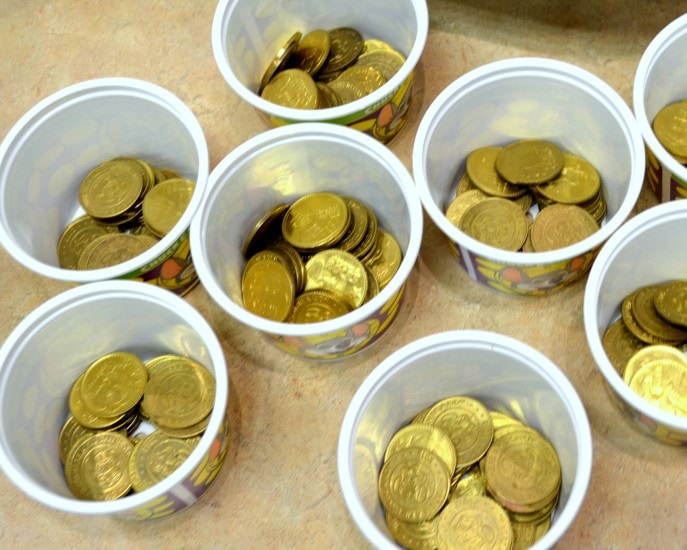 But you can book for a certain number of kids under the package and pay for the rest as adults. This works out more affordable if you have coupons for tokens and pizzas. And yes, you can use several coupons for your party.
Pssst! Here's a tip: Book a party on a Friday, Saturday morning at 10 am or Sunday and receive 100 free tokens. Plus if you book your party online you will receive 20 additional tokens.
I highly recommend booking the 10 am slot on Saturdays as that's one of the quietest moments at Chuck E Cheese. We had the place to ourselves except for the 4 person party next to us. The kids loved it!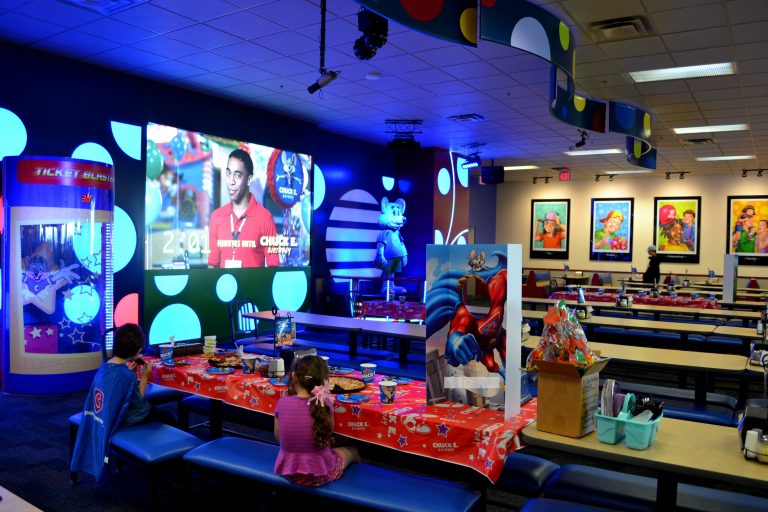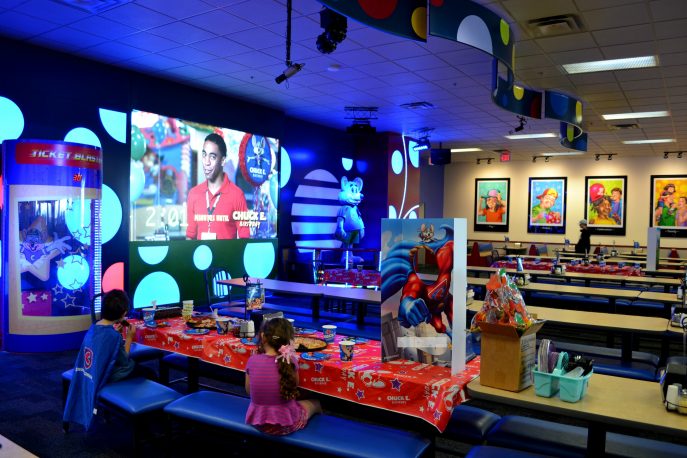 4. Kids of all ages can play.
At my son's party we had 5 children under the age of 2 who were able to ride on the mini musical merry-go-round, musical ride-ons and play a few games like squirt-water-on-the-ducks and feed-the-hungry-puppy-bouncy-balls.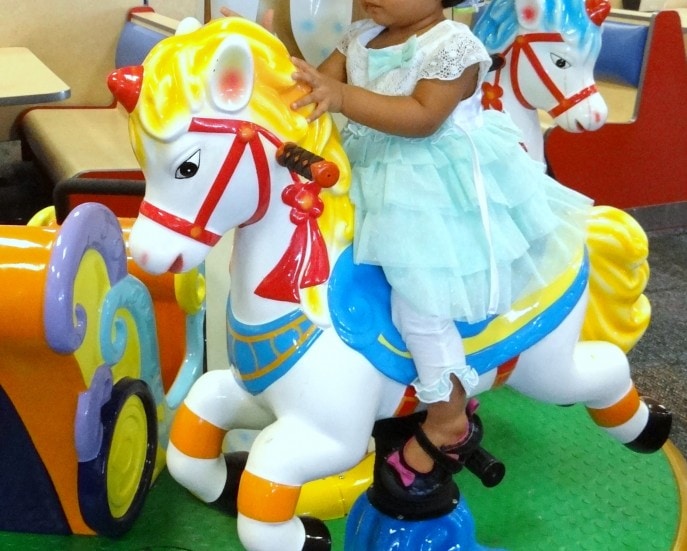 A majority of the kids were 5 years old and they had a good number of arcade styled games to play on that include a simulated roller coaster ride, basketball, skee ball and video game styled games.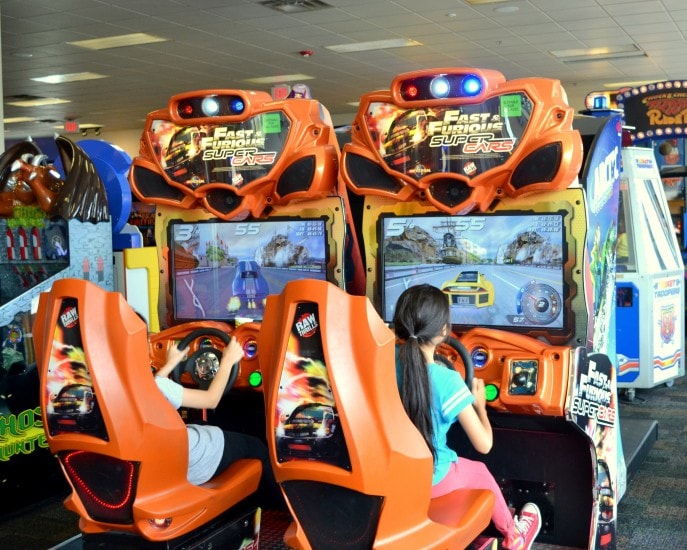 Our party also included teens and young adults that had just as much fun playing the games as some of the adults too!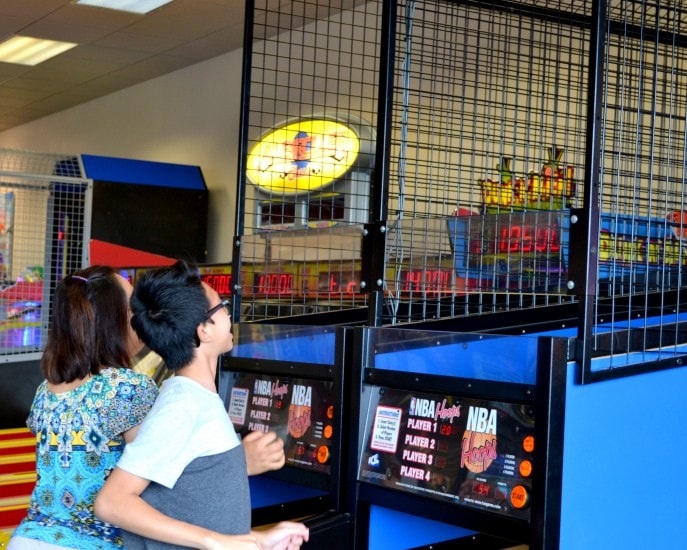 And contrary to what I felt prior to hosting our party at Chuck E. Cheese, the kids can find ways to play together. (Though not all at the same time of course.)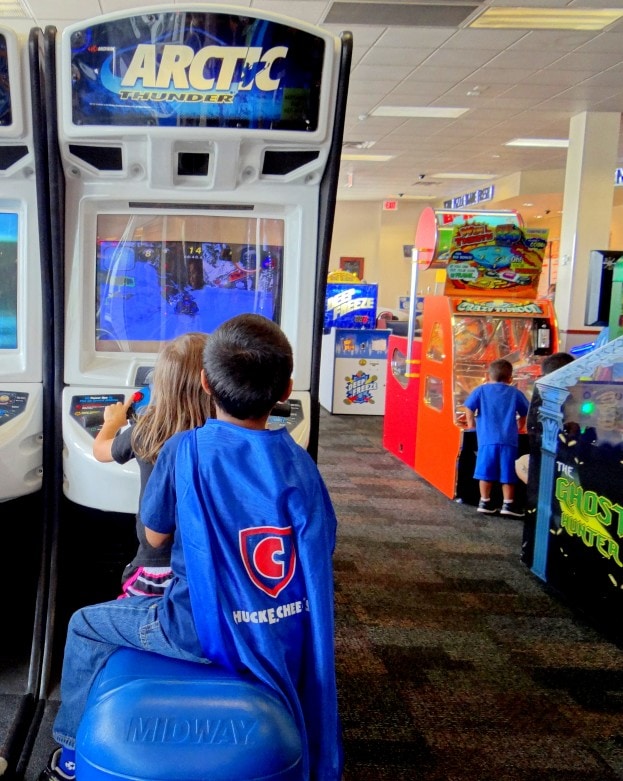 5. Fun perks for the birthday star and his/her guests.
Little Man was given a Chuck E Cheese superhero cape and decoder glasses that he wore from the start of his party, till the end. So yes, even though he had an Outer Space themed party, he was the Inter-Galactic Space Hero for the day!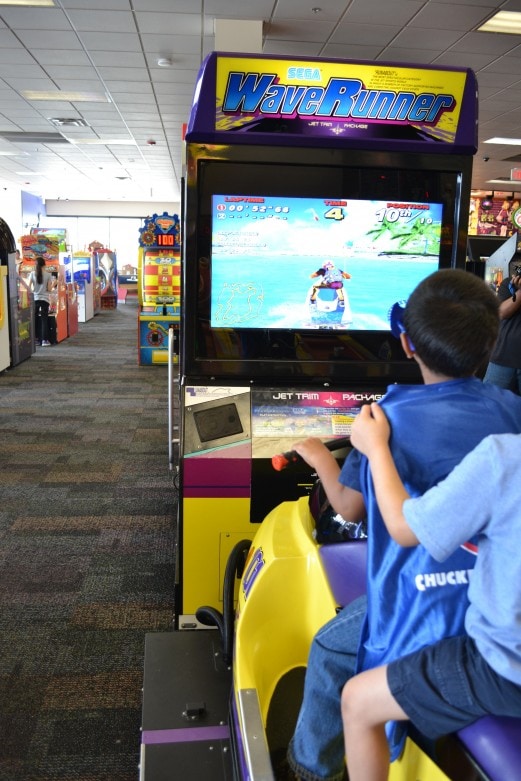 No Chuck E. Cheese party is complete without a visit from Chuck E. himself. Because we were one of two parties at the time, he had enough time to walk around meeting each of our guests.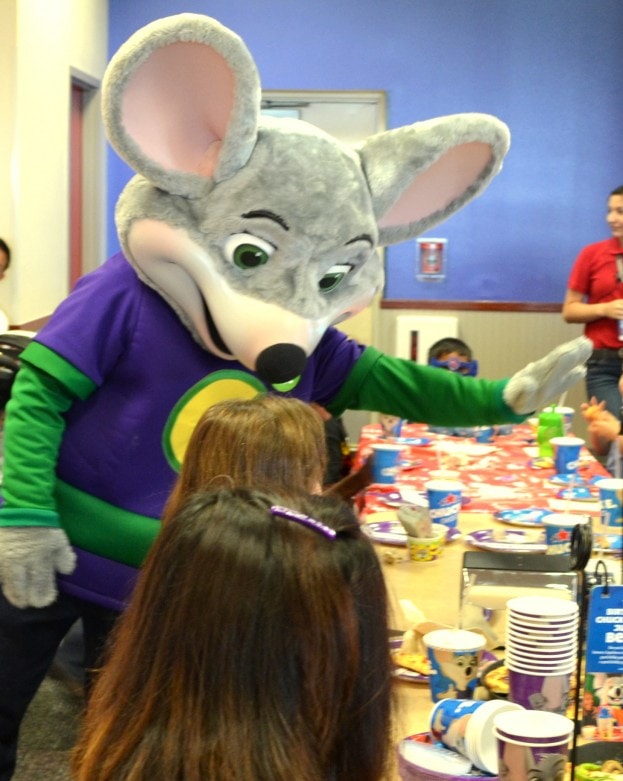 Part of the birthday experience includes having the kids dance with Chuck E. (Little Man was too shy but his buddies went up on his behalf) and taking pictures with him right after the birthday star is sung to and the candles are blown out.
While all this is fun, I think the highlight for every birthday star at a Chuck E. Cheese party is the ticket blaster experience where he gets to step into a capsule that blows tickets for a chance to win the golden ticket that's worth a 1000 tickets and is featured on the widescreen!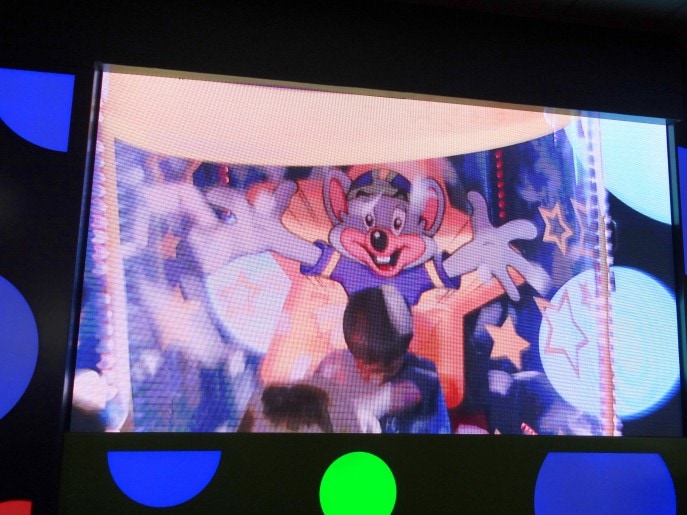 And how can one forget all those tickets a child can save up from the games he/she plays. The tickets won can be redeemed for little prizes (or big ones if you have enough tickets!) at the prize redemption counter.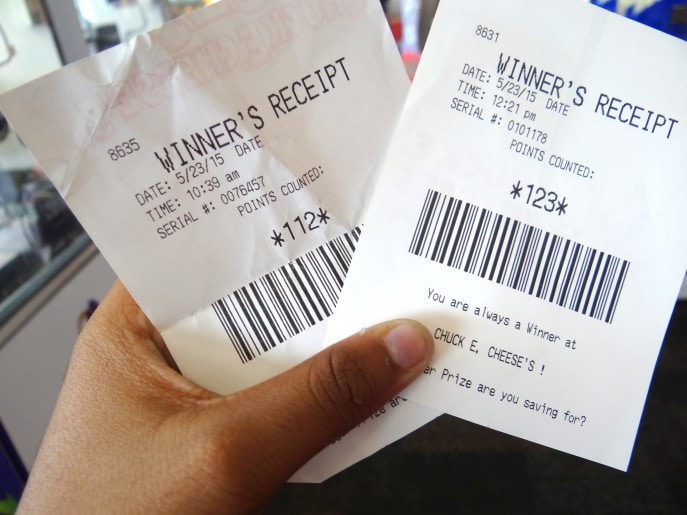 So besides going home with a goodie bag from a birthday party, the invited guest also gets to pick a little toy(s) of choice.
Some of the kids at our party were very strategic and knew exactly which games coughed up more tickets while the others chose to just have fun playing without a larger prize in mind.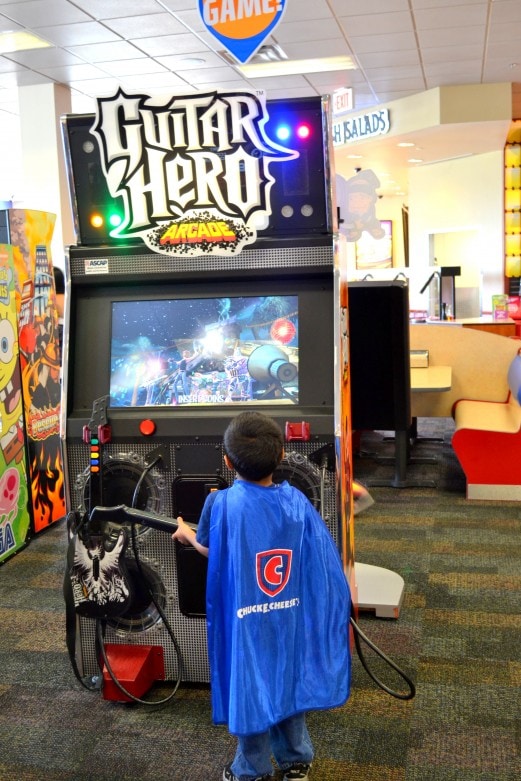 Little Man said he had a great party. His friends (of all ages) went home happy and we, as parents, were satisfied with the outcome…
and weren't stressed at the end of the day.
Was it worth it?
Definitely, as we were able to stay well within our budget, thanks to the coupons and promotion offers live at the time!
Have you ever hosted or attended a birthday party at Chuck E Cheese?