Disclosure: I participated in an Ambassador Program on behalf of Mom Central Consulting for Brother P-touch. I received a product sample to facilitate my review and promotional item as a thank you for participating.
I don't travel very much, specifically out of choice. But last month when I received my 2 day trip to Chicago, I agreed only because I knew Hubs had taken a week off to spend time with his Dad. And the kids would have both Grandpa and Dad at home, so my absence would not be felt that bad.
Being 6 months pregnant has meant I've slowed down a bit to conserve energy levels, so before I left on my trip, the kitchen pantry was all over the place.
Little did I know that my return would find it in an organized but disorganized manner. Everything was neatly stacked but the cereal was with the baking supplies, the cookies were with paper plates, the lunch totes were hidden in a sealed box. Oh MY!
Bless my sweet Hubs and Father-in-law's hearts for trying to help me out but the result was chaos.
Organizing the pantry with my Brother P-touch label maker.
A week or so after my return from Chicago,  I received an exciting email to say I was picked to be a Brother P-touch Ambassador and that a label maker was on it's way. I couldn't have been more excited as I had the perfect first project in mind…
my kitchen pantry!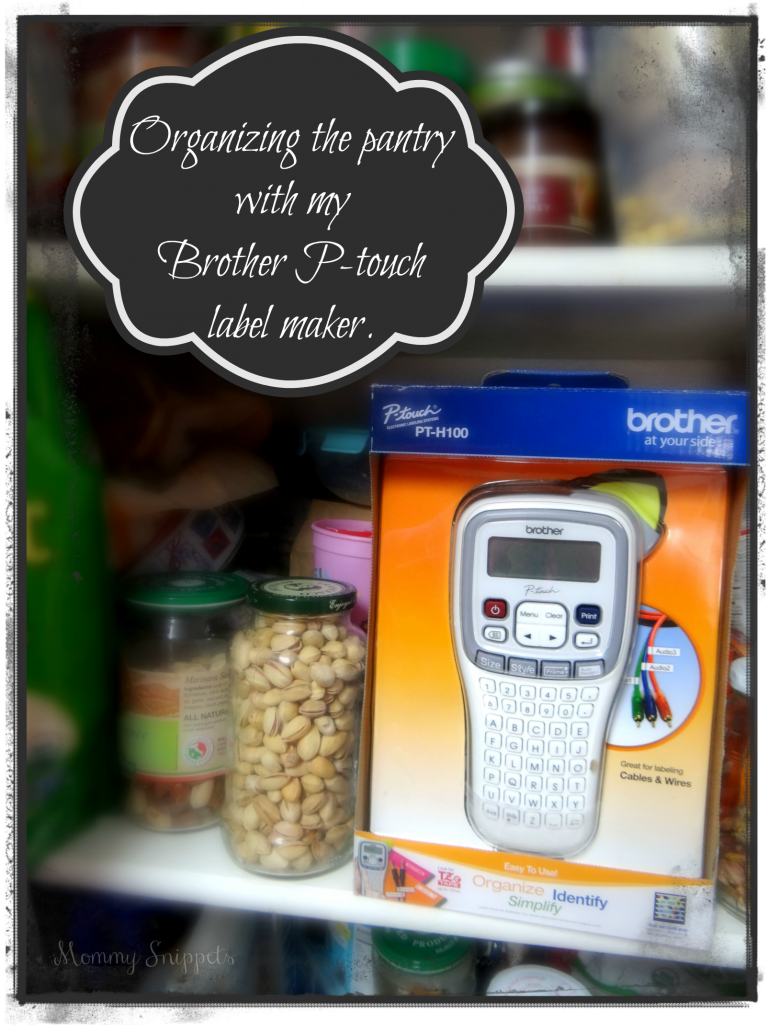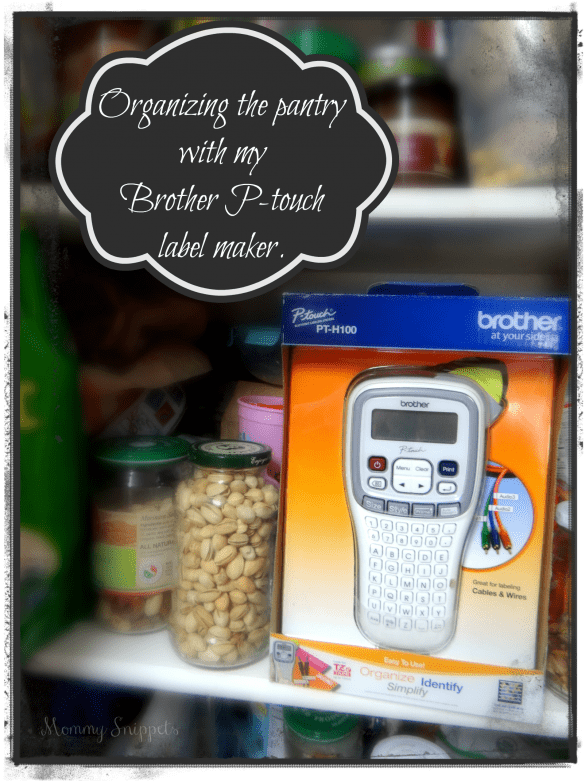 If I labeled all my shelves it would help whoever went in there to organize, help re-stack or just put things away in the right places. It would also be a great way to help my 7 year old find what I needed if in the middle of re-creating a recipe!
Thankfully the Brother P-touch PT-H100 hand-held label maker is super easy to use. It does require 6 AAA batteries and the insertion of a laminated label roll but once you have both sets in, you're good to go!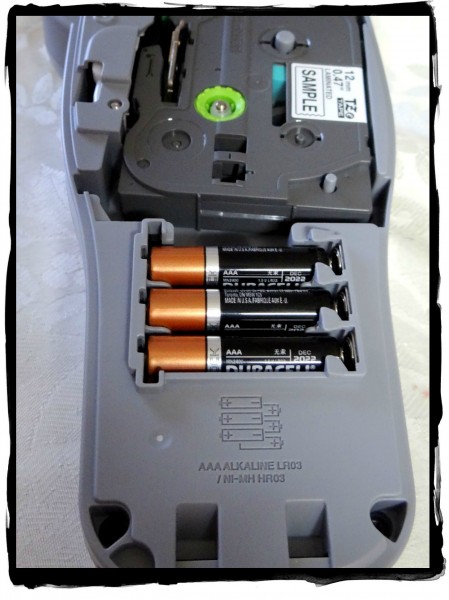 I love that customization options on the maker are quite a few. You can choose to go the simple, text only, regular format label route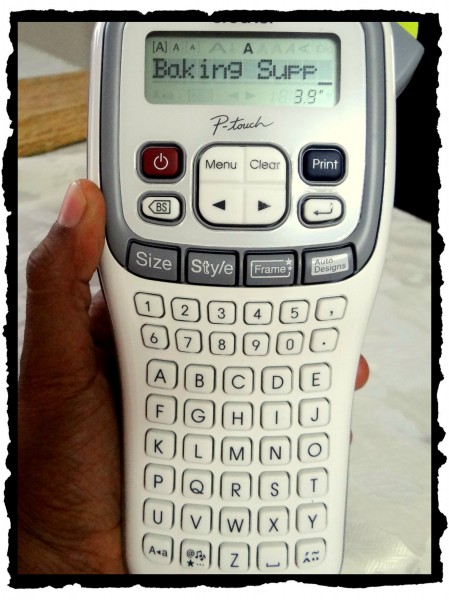 or you can spruce up your label with borders or icon specific themed inclusions.
I chose to keep it simple with bold text and no additional formats even though there is the option of creating a kitchen styled label.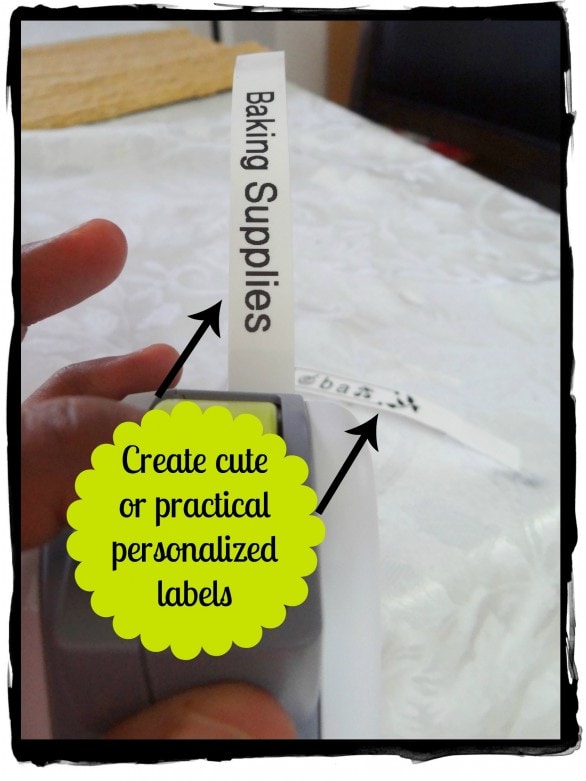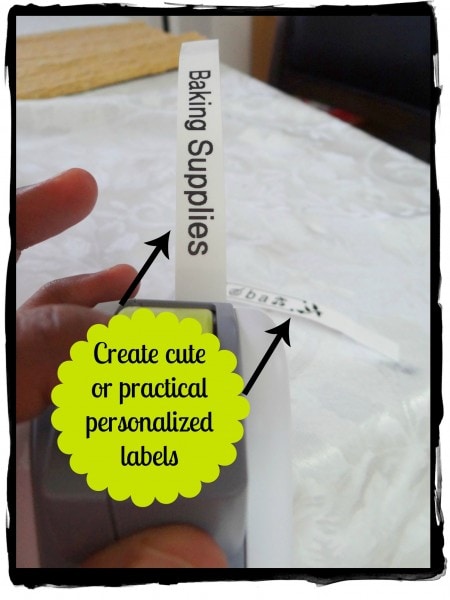 Irrespective of what you choose, you can be assured that the end result will be a more organized pantry.
One that you can safely invite anybody to re-organize…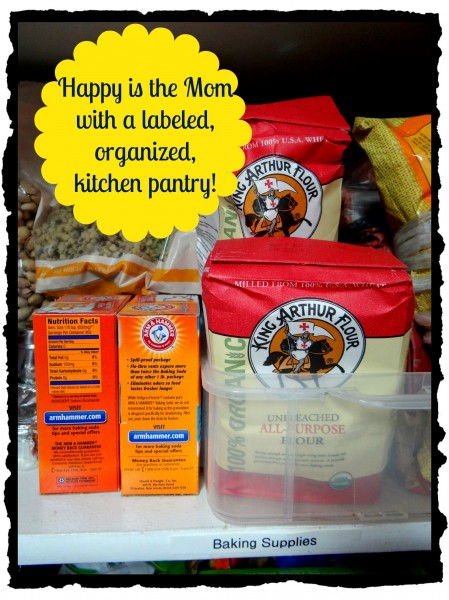 and rest assured that everything will be in the right place when you open that pantry door the next time.
Would a Brother P-touch label maker make it on your Christmas list?
If you just said yes, I would encourage you to keep an eye on the upcoming sales at office super stores and retailers. The sales tie in with Brother's 25th Anniversary Celebrations and the deals are pretty generous. (Found one with the Brother P-touch PT-H100 hand-held label maker on sale at 15$ lower than regular retail price!)
I would love to hear your tips on keeping a kitchen pantry organized. Would you share?