Growing up my mother always invested in gold earrings or a charm for my gold bracelet as a special gift that I would have over the years.
Today, when the children have a birthday, I find myself doing the same. I look for gifts that will be forever gifts, gifts that won't be played with for a week or so and left forgotten after. Gifts that become collector's treasures, gifts like American Girl dolls.
Sure the dolls aren't as affordable as any other doll but then they're more than just dolls, they're model representations for our daughters to follow after.
Each American Girl doll has a story, uses her strengths and strives to make her life count.
Isn't that an example one would want for their daughter?
American Girl's Girl Of The Year is a favorite
This year, American Girl's Girl Of The Year is just like her Girl Of The Year sisters before her…
someone who uses her life to make a difference.
Lea Clark is an adventurous 10 year who loves animals and enjoys photography. A trip to visit her brother. studying abroad in Brazil,  is not  tropical fun throughout. Situations cause her to pull in for her strengths, learn to overcome her fears and be the forerunner for the cause of an injured sloth.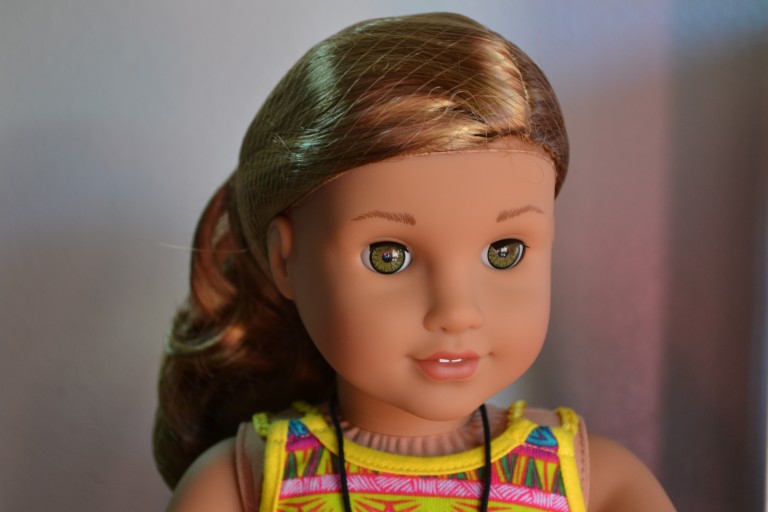 For a 9 year old who adores animals and wants to invest in a career that centers around helping them, finding out that American Girl's 2016 Girl of the Year shares a common love for animals, mystery and adventure, was such a wonderful surprise.
And guess what Dottie will be getting for her 10th birthday? A birthday request since early last year…
a camera!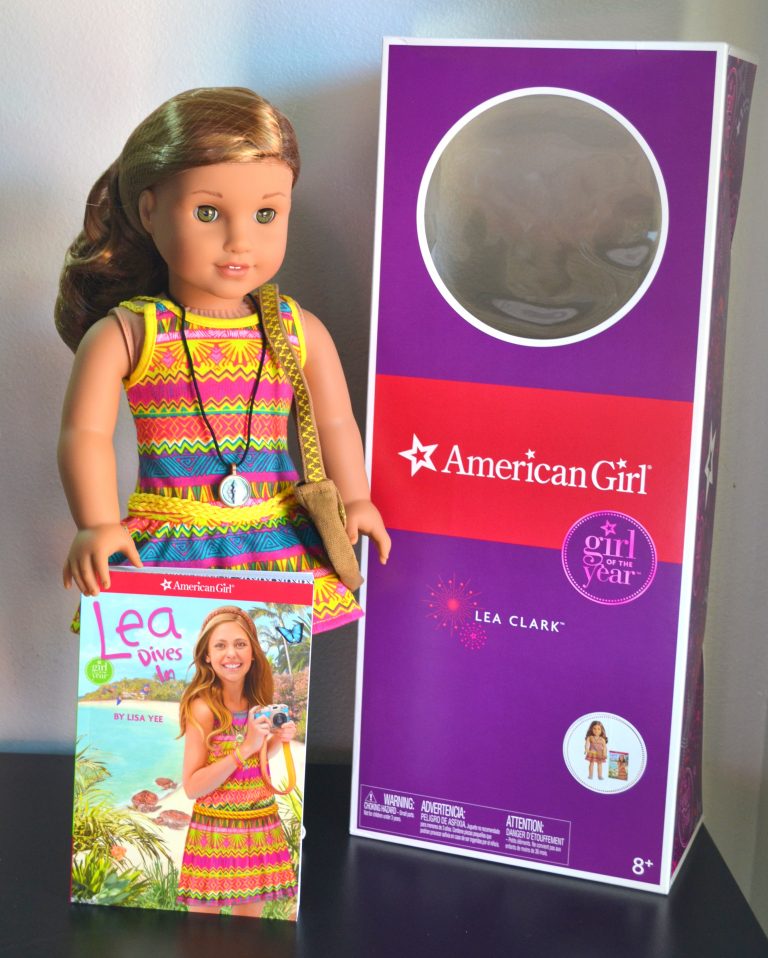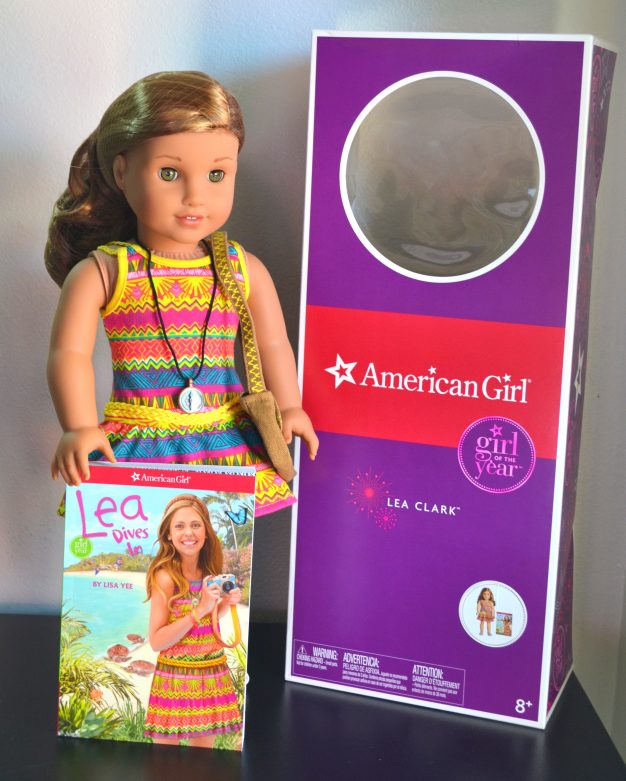 The star for this year is represented on American Girl shelves with a beautiful 18 inch doll with gorgeous hazel eyes, wavy brown hair and a tropics inspired attire.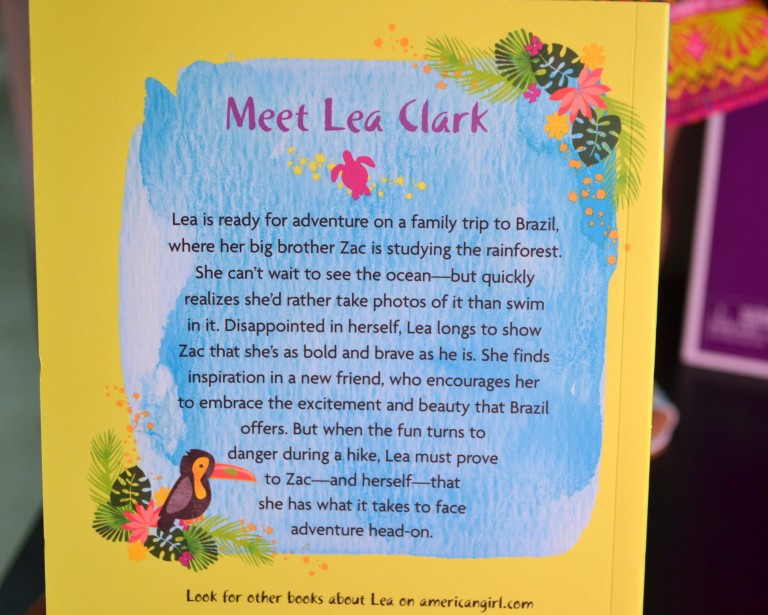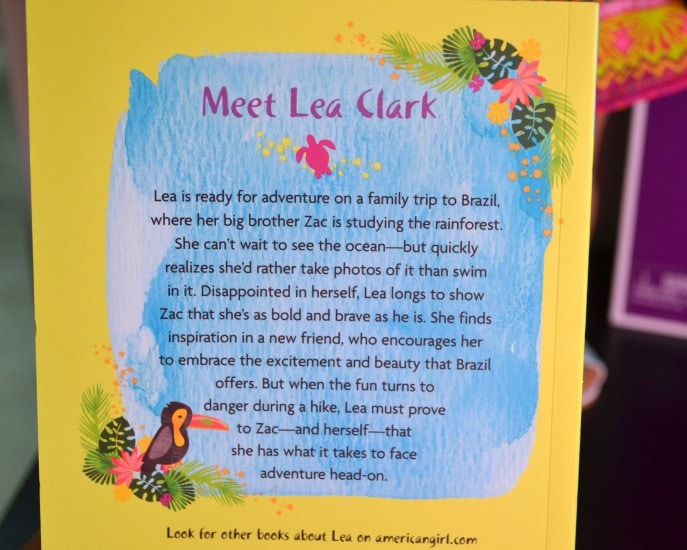 She comes with the Lea Dives In book and accessories that include an embroidered canvas bag  and a pretend-play compass necklace.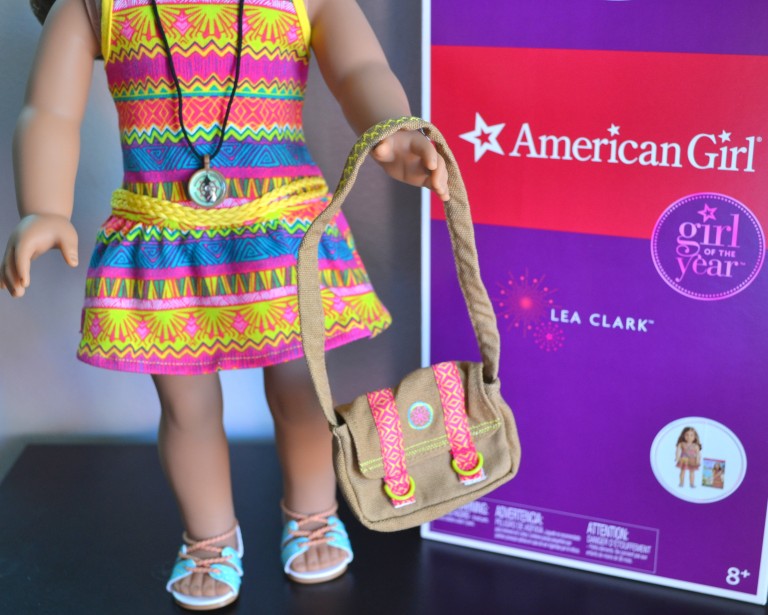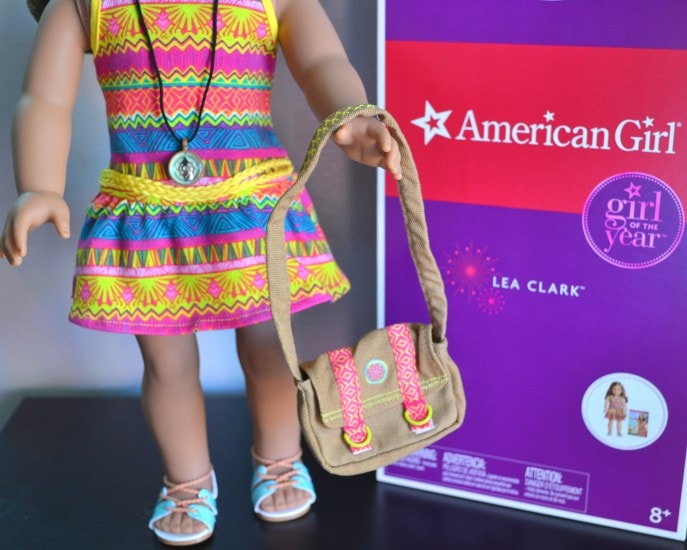 Lea fans will be excited for the summer as she'll hit the big screen with a full length movie involving an exciting rainforest adventure
But over and above all this, what makes this year's Girl Of The Year a favorite are all the wonderful ventures that plug into animal conservation:
To show girls that, together, they can make a difference in helping protect animals and their habitats, American Girl has created Wild at Art, a year-long fund-raising campaign in support of World Wildlife Fund (WWF). Starting January 1, American Girl is encouraging girls to use their artistic abilities to host an art sale and donate the proceeds to WWF. To launch the campaign, American Girl has made a $50,000 donation to WWF and also invites customers to contribute at American Girl retail stores and americangirl.com. Parents can visit americangirl.com/wildatart to learn more and register for Wild at Art, plus get animal-themed craft ideas, and be entered into a sweepstakes for the chance to win one of 17 Lea prize packages.

In addition, from January 1 through December 31, 2016, for every purchase of one of the three plush animals in Lea's collection—the margay, sea turtle, or sloth—American Girl will donate $1 (up to a maximum of $100,000) to World Wildlife Fund.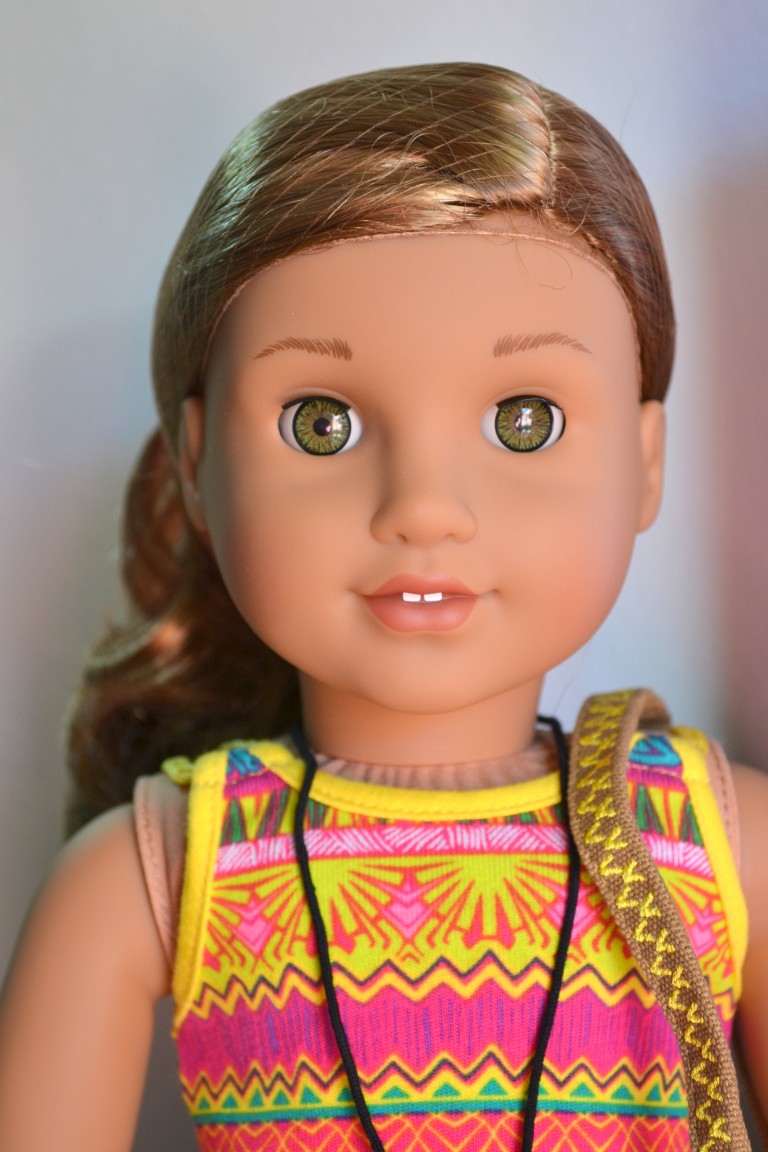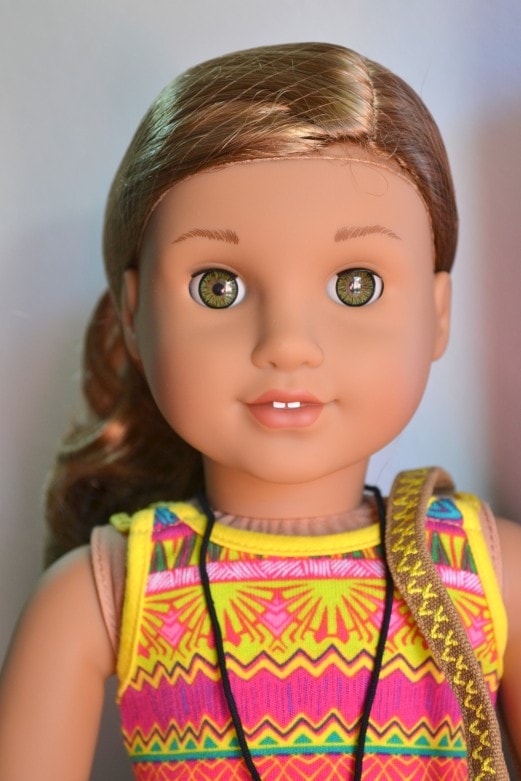 Will Lea Clark join your family soon?
I'd love to hear from you. Hop over to chat with me on Facebook and/or Twitter