How to bake a healthier blueberry nut bread
This post contains editorial samples and/or affiliate links to products I recommend. While this adds no additional cost to you, I will earn a small commission on any sales made.
Last year on Valentine's Day, I made heart shaped pancakes. If you're looking for a gorgeous sweet treat, well then you just have to try making these heart shaped strawberry pastries. Anyways, while thinking of what to add to this year's fare I knew it had to be something that the kids would love yet something this Mama would consider healthy and filling before a school day. I have a delicious blueberry nut bread recipe that's rich with butter and sour cream, but I wanted something healthier.
After some trial and error and quite a bit of recipe merging and tweaking, I finally had what I wanted, and hot out of the oven came a yummy
Healthier Blueberry Nut Bread
A breakfast bread perfect for Valentine's morning!
Now this isn't a very sweet bread so to make this a little sweeter, you can add an additional ripe banana (or even 2) to the batter. When doing so, remember your bake time will increase a little. Here's how you can make 2 loaves…one for your family and one to give away on Valentine's morn.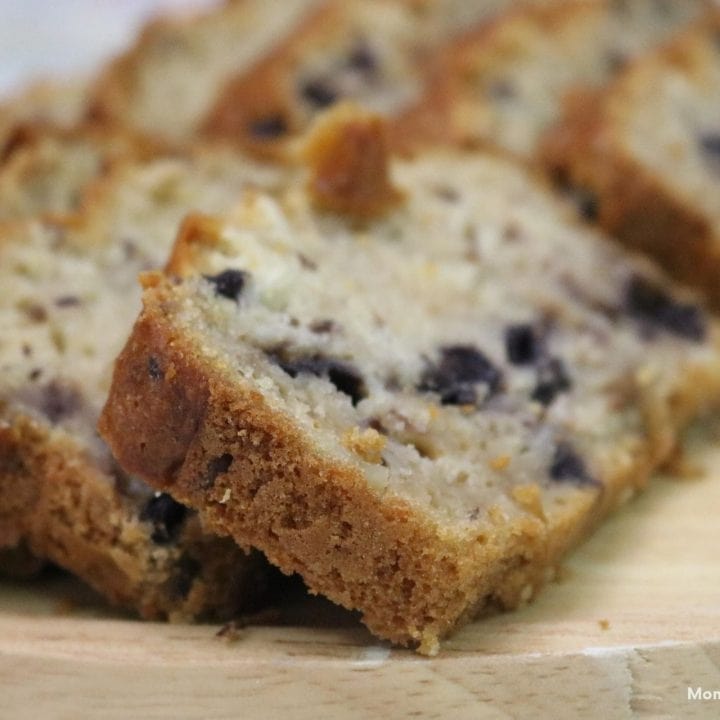 How to bake a healthier blueberry nut bread
Prep Time: 10 minutes

Cook Time: 1 minute 45 seconds

Additional Time: 10 minutes

Total Time: 21 minutes 45 seconds

A quick bread recipe that can be frozen for later use too.
Ingredients
2 cups all purpose flour + 1 tbsp flour
1/2 tsp baking soda
1/2 tsp salt
2 eggs
1/2 cup coconut oil
1/2 cup brown sugar
1/2 tsp vanilla extract
1 cup yogurt
1 ripe banana
1 cup fresh blueberries
1 cup pecan bits (You can crush whole pecans to crumbles if you are unable to find pecan bits in your store)
Instructions
1. Preheat oven to 400 degrees

2. In a large bowl mix the 2 cups all purpose flour, baking powder, salt and set aside.

3. In another bowl gradually mix the eggs and sugar until combined.

4. Add to this the ripe banana, coconut oil, yogurt and vanilla and mix until combined.

5. Now carefully add the dry mix to the wet mix. Mix till just combined. Do not over mix.

6. Finish making the batter by taking the fresh blueberries and tossing them in the tbsp flour. (This prevents the blueberries from sinking to the bottom while baking. ) Gently fold the flour covered blueberries and pecan bits into the batter.

7. Pour the batter into 2 loaf pans (9 x 5 inches) and place in the oven.

8. Bake for 50-55 minutes or till when testing to see if baked all the way through with a toothpick, the same comes out clean.

9. Set aside for 10 minutes to cool before slicing and serving.

Enjoy!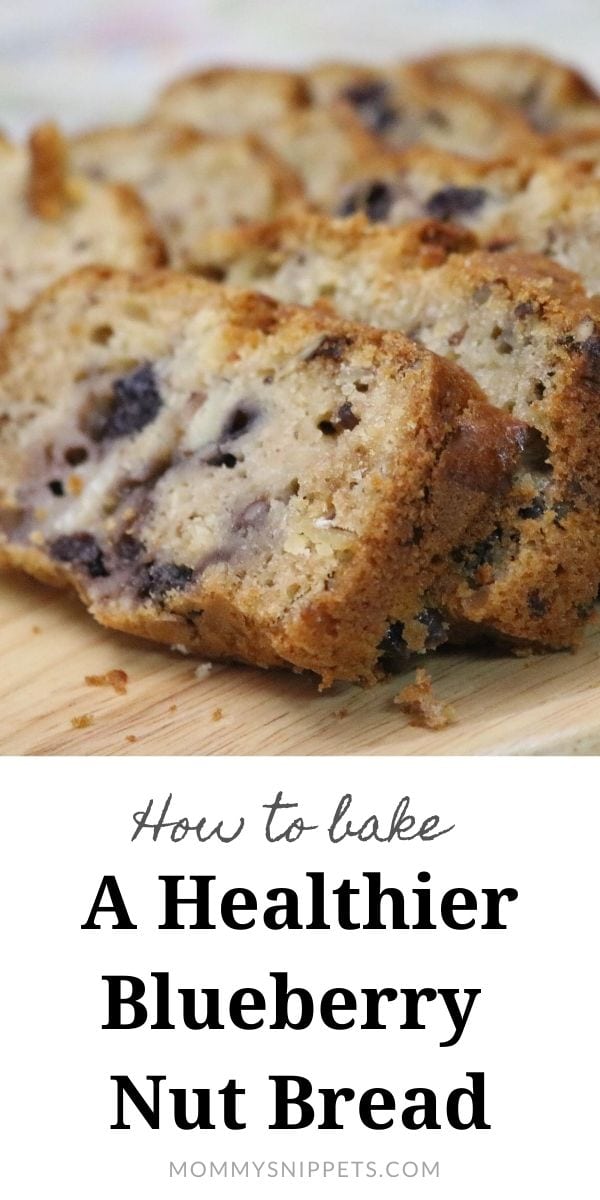 .