Last year on Valentine's Day, I made heart shaped pancakes. While thinking of what to add to this year's fare I knew it had to be something that the kids would love yet something this Mama would consider healthy and filling before a school day.
After some trial and error and quite a bit of recipe merging and tweaking, hot out of the oven came a yummy…
Berry Pecan bread.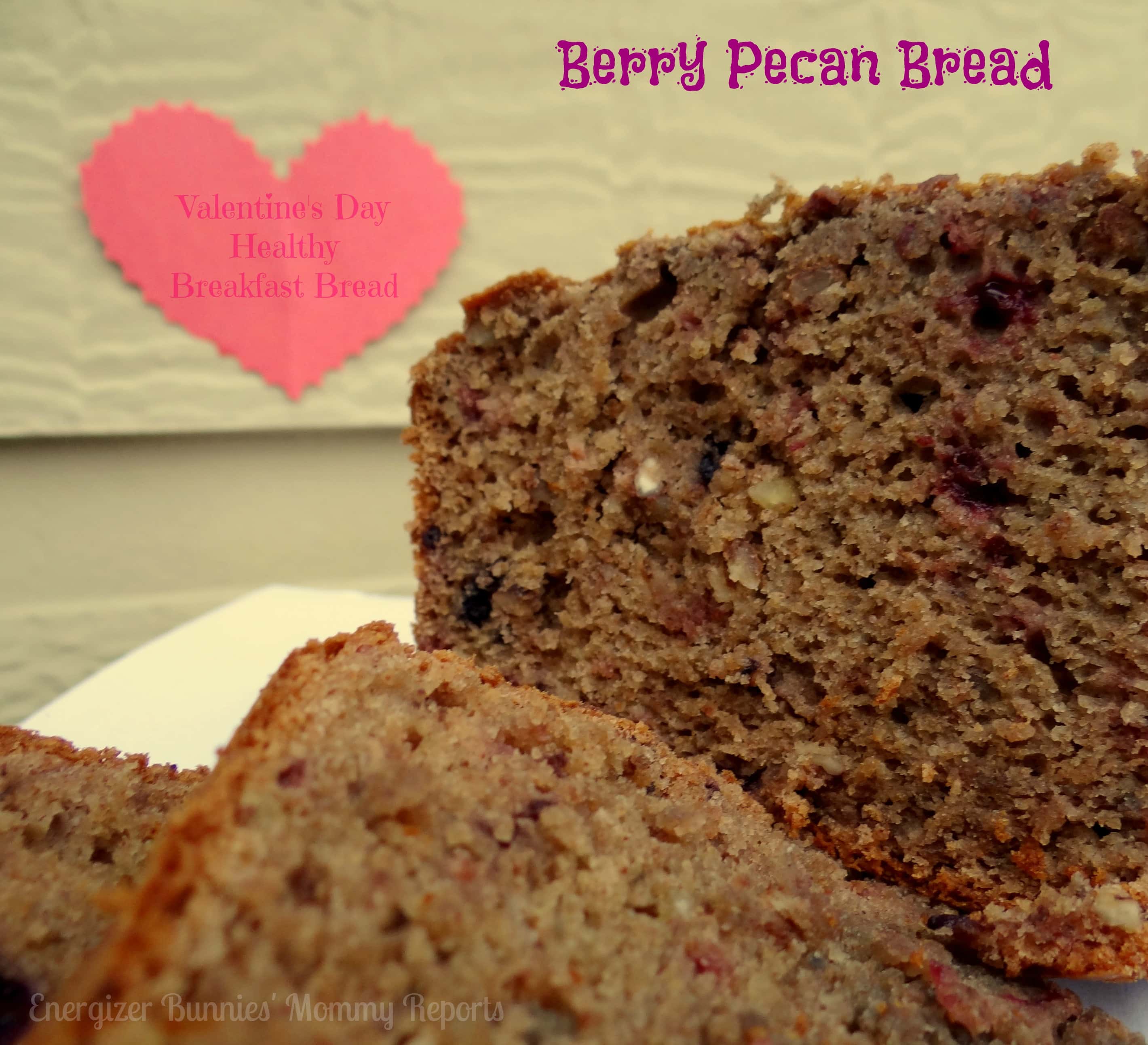 A healthy, breakfast bread perfect for Valentine's morning!
Now this isn't a very sweet bread so to make this a little sweeter, I'd suggest using sweetened applesauce over unsweetened. (Hubs prefers his sweets toned down so I did use unsweetened applesauce in mine.)
Here's how you can make 2 loaves…one for your family and one to give away on Valentine's morn.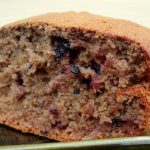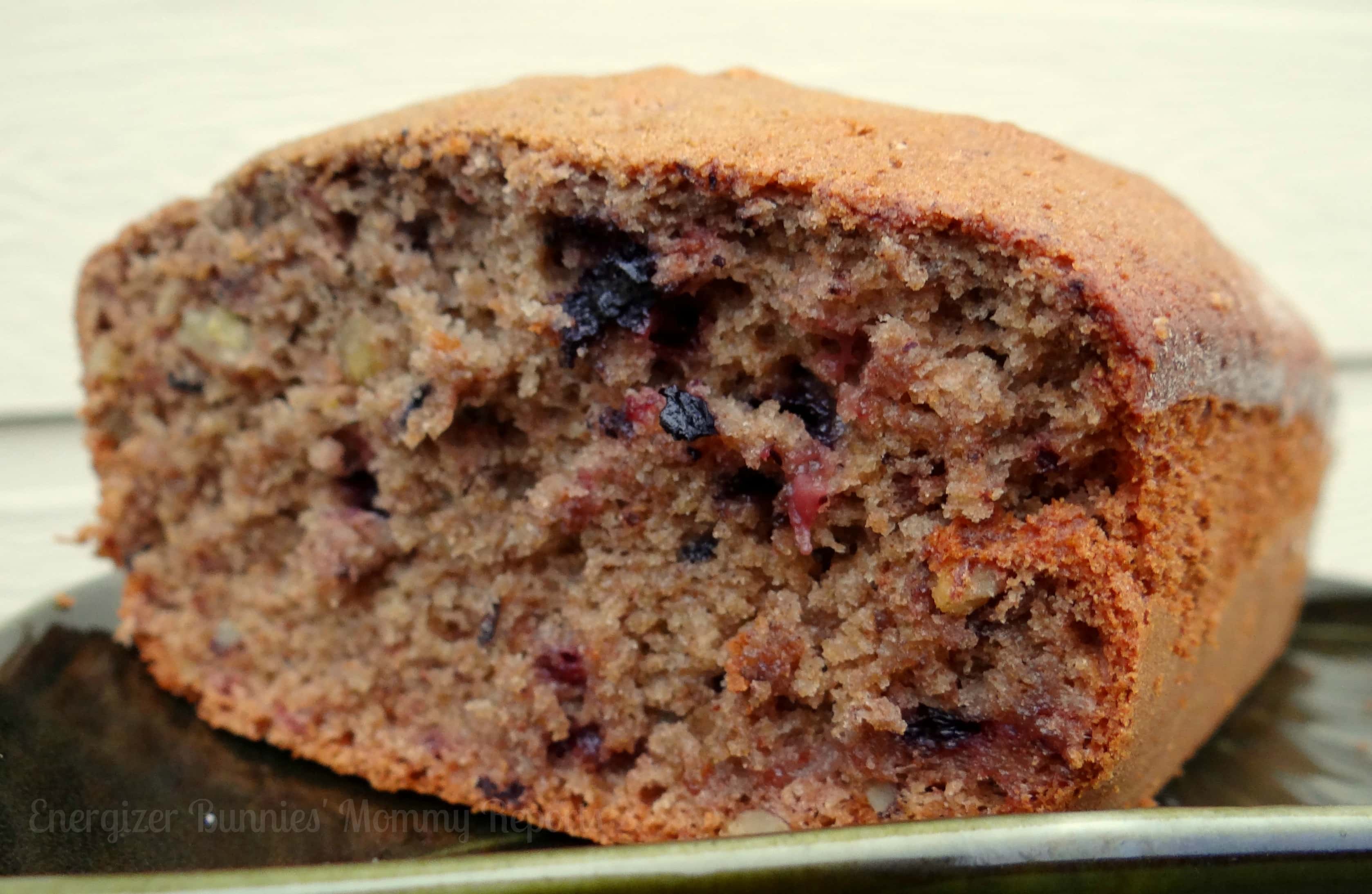 ./
Enjoy!
.