5 Ways to Naturally Nip That Cold in the Bud
This post contains editorial samples and/or affiliate links to products I recommend. While this adds no additional cost to you, I will earn a small commission on any sales made.
As a Mom a sniffle, quickly followed by another, always means I need to pull out all the stops. Super Mom has to jump into action to fight off yucky cold germs from infesting Planet Home. And no, I refuse to run to the medicine cabinet to pull out medicines because most often than not that cold can be nipped in the bud with a little "natural" TLC! So the next time you reach for that expectorant or cold medication, try using one, few or all 5 ways to naturally nip that cold in the bud.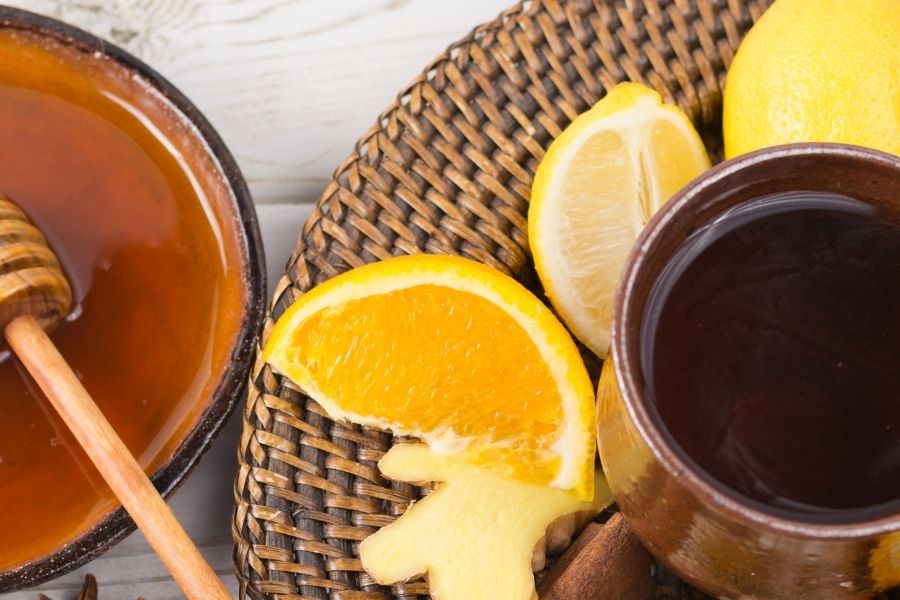 5 ways to naturally nip that cold in the bud.
1. Drink up!
To relieve that itchy throat and ward away that cold from progressing, drink a glass of warm lemon juice with honey. The citrus content is great for your body and the honey relieves the itchiness and even a developing cough.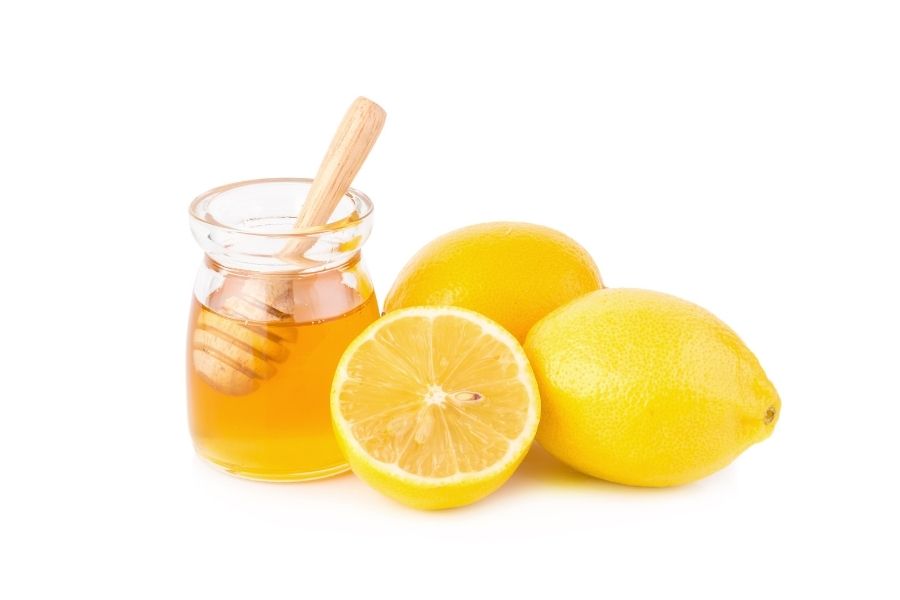 At times I even boil some ginger grates/chunks in water and once this cools, add the lemon juice and honey into the same. The flavors are pretty strong but they work wonders!
2. Blow, blow, blow your nose! (Sung to the tune of "Row Row Row Your Boat"!)
Nothing helps as much as blowing out a stuffy nose. Now little ones may find it harder to blow out all that's necessary, so that's where a little saline goes a long way.
We always keep bottles of saline spray in our medicine cabinet, for those "stuffy days". 100% natural, this salt solution loosens and flushes out the contents in one's nose beautifully.
This definitely helps stop an infection from hitting the sinuses!
3. Feed a cold. Starve a fever.
Eat well.
Load up on all those fruits and veggies.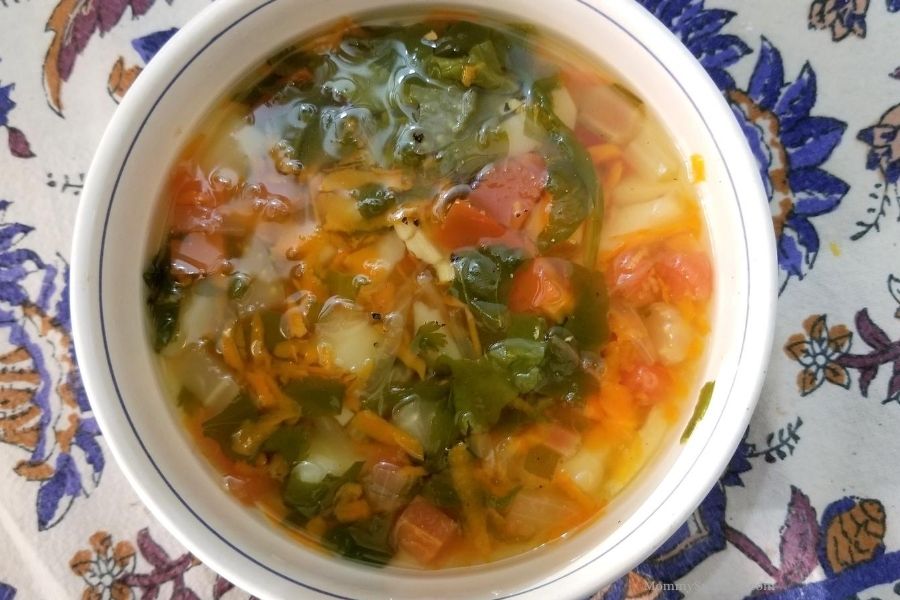 When my kiddos feel a little under the weather, they plead for a big bowl of my chicken veggie noodle soup (I promise to share the recipe soon!) or tomato soup. I have to add here that homemade chicken soup is huge on medicinal content.
They also love my Healthy Chicken Rice and Bean Soup.
The Mayo Clinic says that a bowl of chicken soup acts as an anti-inflammatory and helps speed up the movement of mucus.
Hmmm. Interesting! We all learn something new, right?
Here are 50 easy homemade soup recipes, if you're looking for some "soup"er inspiration.
(Feel free to click on the image below, to pull up those recipes.)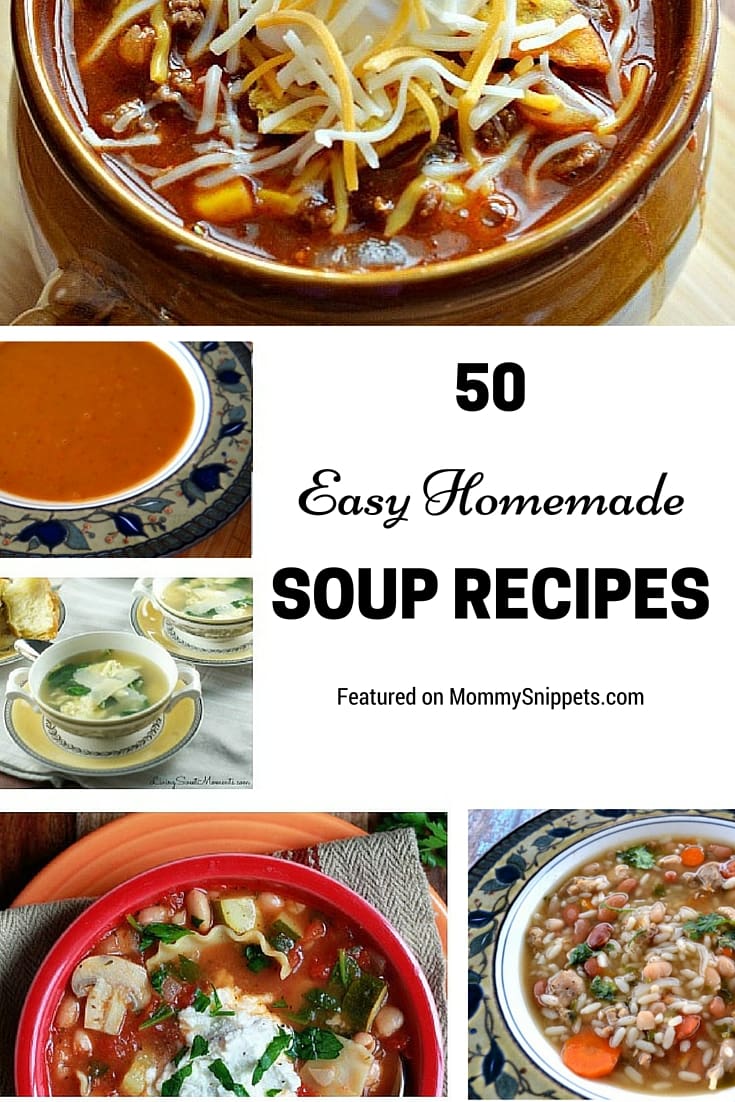 4. Throat-ally safe!
Most often than not, the sniffles come accompanied by the starts of a sore throat. Now there are different ways to help relieve and stop a sore throat from developing. The most common is gargling with warm water and generous doses of salt. This past month when Lia complained of a terribly sore throat we tried something new and it had great results. She gargled with a glass of warm water that included 2 tablespoons of apple cider vinegar and that helped nip that infection in the bud!
Now this homemade remedy for sore throats, does wonders.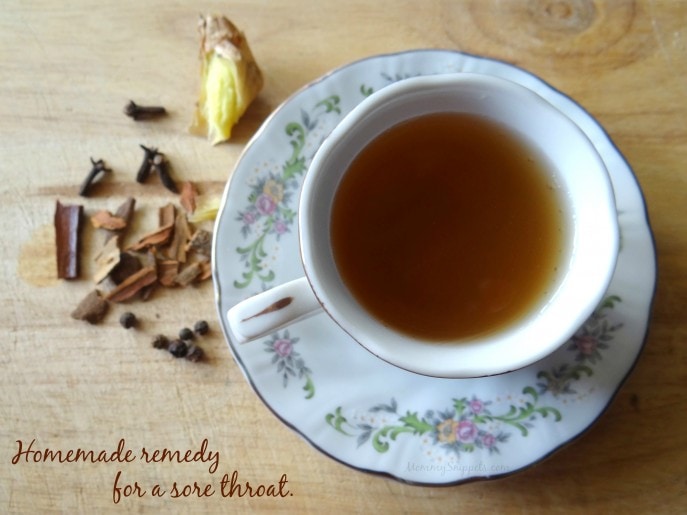 Give it a try and let me know how your throat feels. The best part is it's all natural and you can drink as many cups as you want, through the day.
5. Rest it out.
Allowing a weary body fighting off cold germs to rest is so important. And honestly if your little one sleeps off that cold all day, you will see the difference the next day.
To help my little ones rest comfortably, especially with a stuffy nose, I ensure they…
Sleep on propped up pillows and
Have a little menthol based balm rubbed onto their chest, back and the soles of their feet and
I also make sure I leave a pack of Boogie Wipes close by (and an empty bowl just in case anyone feels like coughing up the phlegm and can't get to the bathroom fast enough!)
And yes, before and after I do all this I pray over my little ones.
So tell me…
what do you do to naturally nip that cold in the bud?