My 9 year old has used Goody accessories from the time she was a toddler. So when I was asked if I would review their #StraightAStyle back to school products, I couldn't help but say YES!
I've been an ardent fan of Goody's products for my daughters because they're reliable (I'm yet to have Dottie come home from school with a snapped hairband or ponytailer), affordable (all their products retail at $5 or less at Walmart and Walgreens) and bursting with color and style!
And now with my daughter's desire to let her hair grow out till her waist, I know we'll have plenty of use for the same, not just for her but also for Baby Girl's short, wavy hair.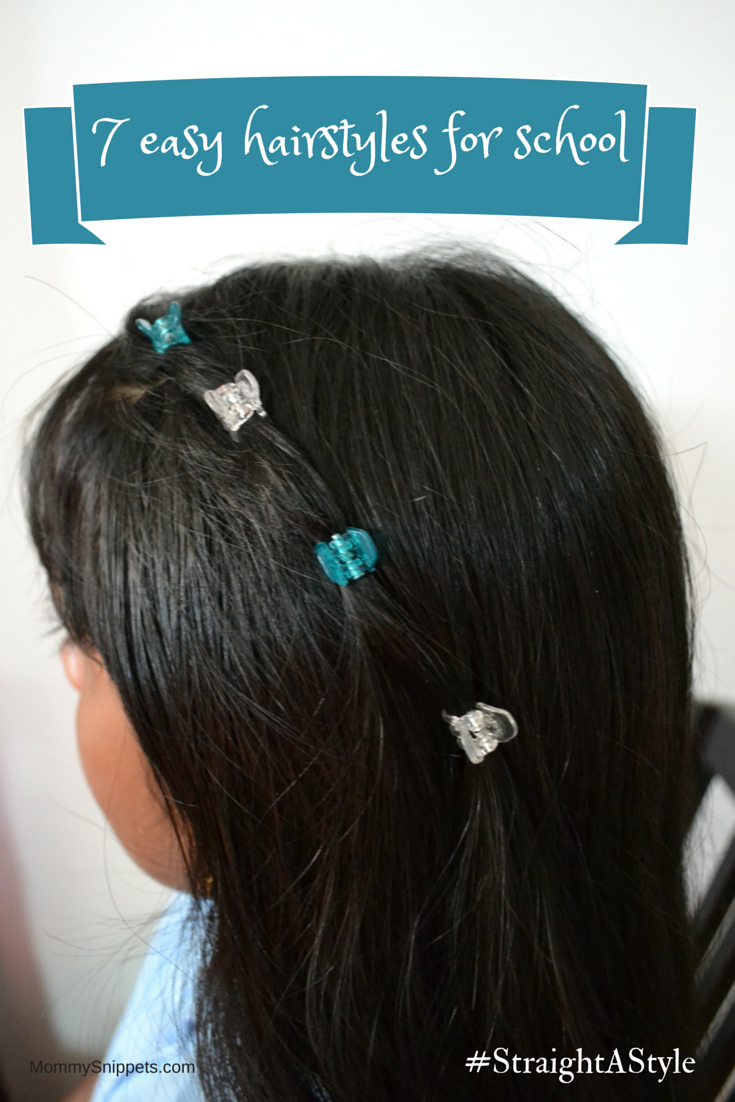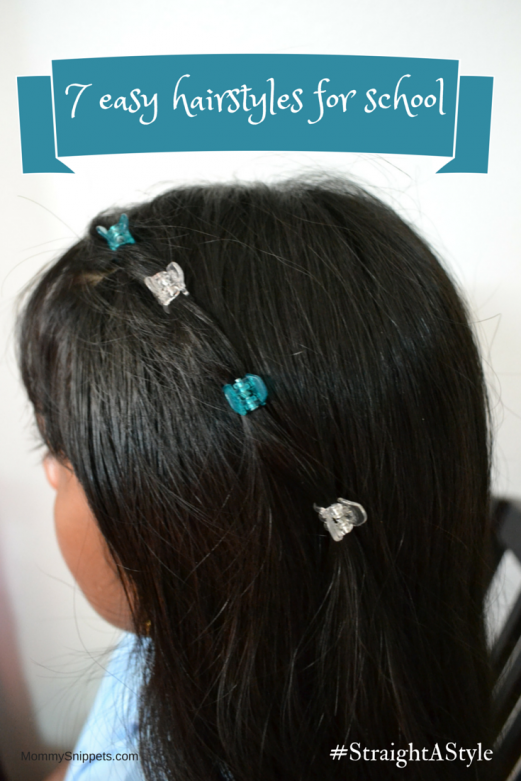 7 easy hairstyles for school with Goody accessories. 
My daughter's school does not have strict rules about how a girl should wear her hair but with my daughter's hair presently lying well below her shoulders, it just makes sense for her to keep it tied up, in a braid or in a hairstyle she won't have to fuss with during instruction hours at school.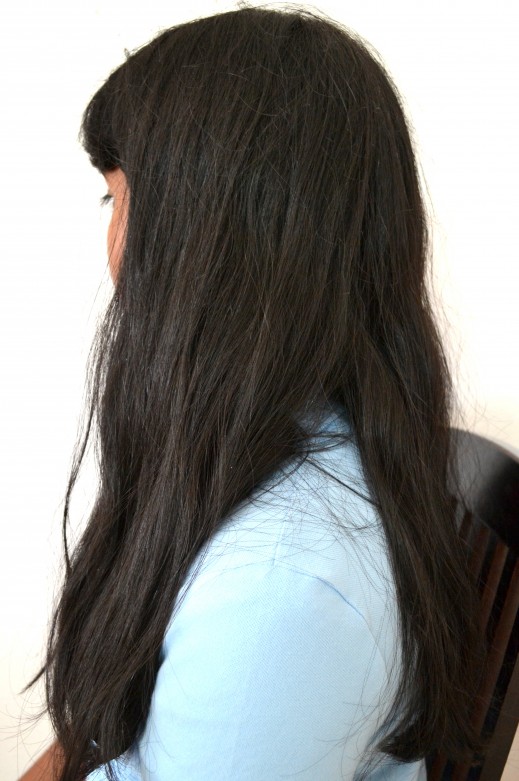 Oh and need I mention she loves long hair but doesn't enjoy combing or brushing it especially early in the morning or right after washing her hair?
Thankfully that ordeal has been made easier with the large oval shaped Ouchless brush she has claimed as her own. In her words "it's just easier and quicker to comb out the tangles now."
(This Mama breathes a huge sigh of relief!! If your daughter needs a brush that doesn't have her squirming each time her hair is combed, considering picking up an Ouchless brush, either from Walmart or Target.)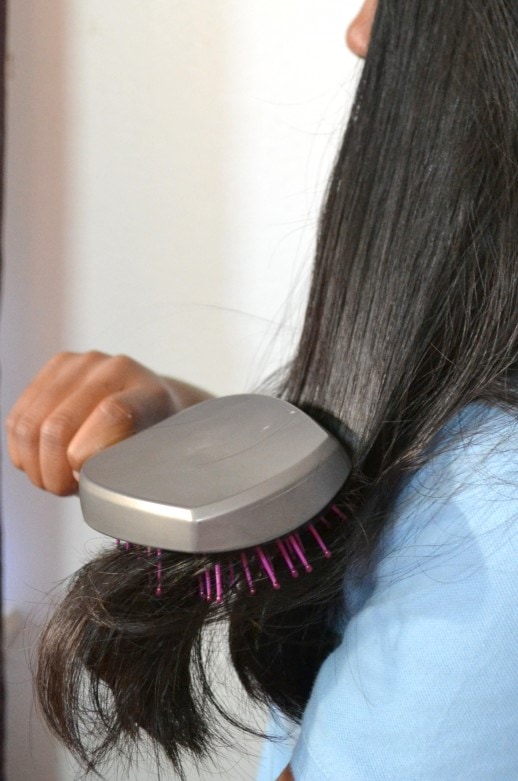 A few evenings ago we played around with our accessories and agreed upon 7 hairstyles for school.
The best part is these are easy to do, will keep your daughter's hair in place and the Goody accessories do their part of adding color to each simple style.
1. Accessories used: Goody Girls Elastic and Athletique Ouchless Quick Dry Headwrap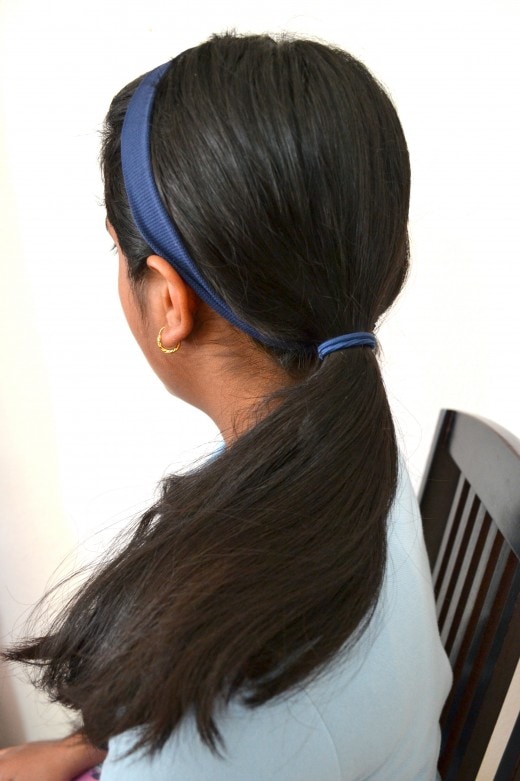 2. Accessories used: Goody Elastics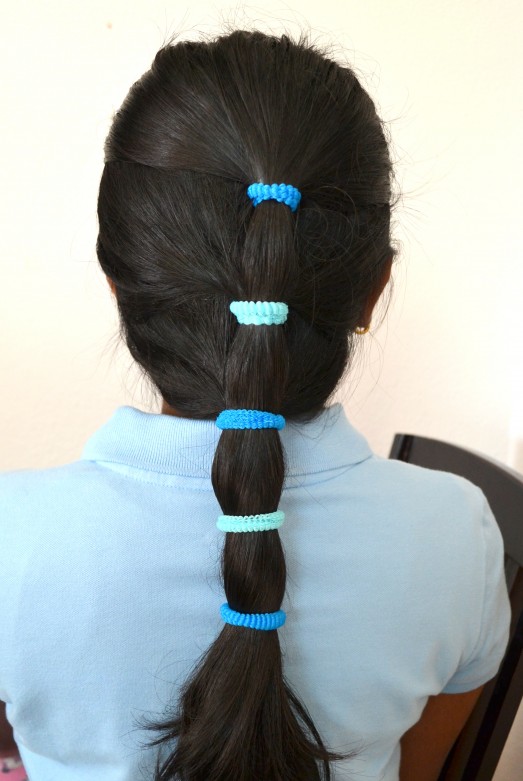 3. Accessories used: Goody Snap Clips and Ponytailer
4. Accessories used: Goody Headwrap and Elastics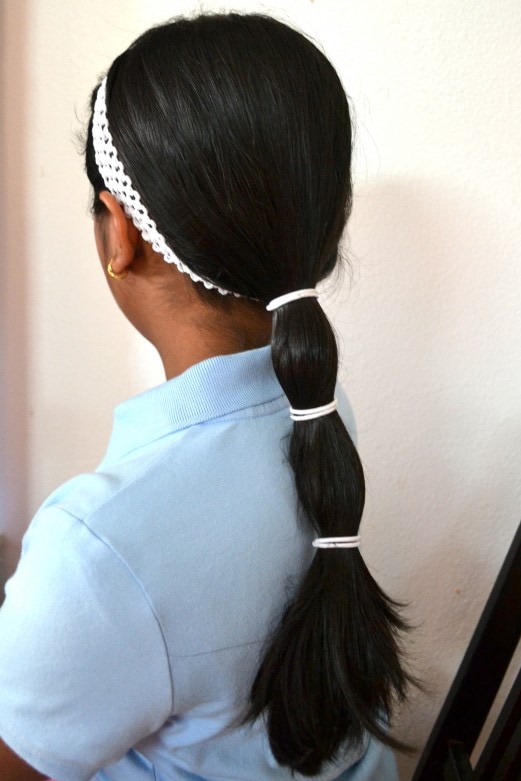 5. Accessories used: Goody Elastics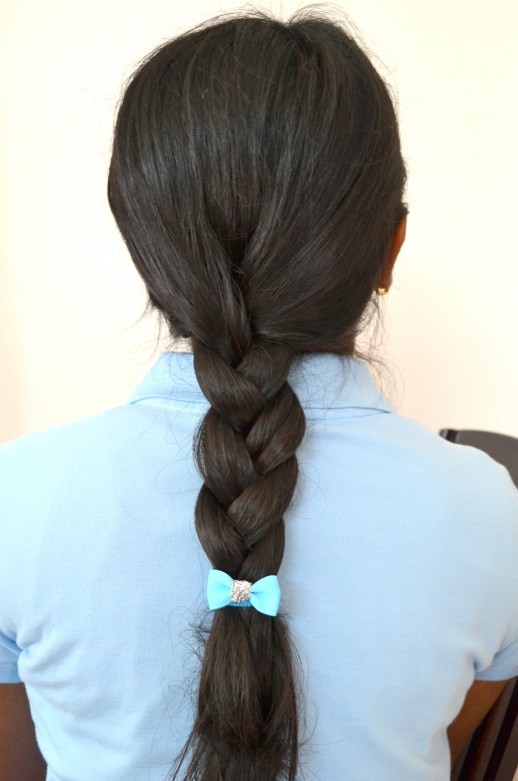 6. Accessories used: Goody Elastics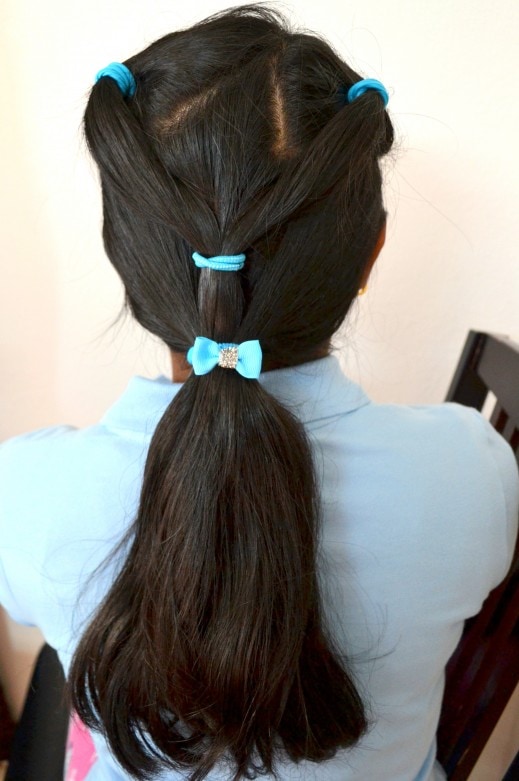 7. Accessories used: Goody Mini Claw Clips
(This would be that hairstyle I would choose for a special event, concert or occasion at school. You could tie the hair in a ponytail to make it work for a regular school day though.)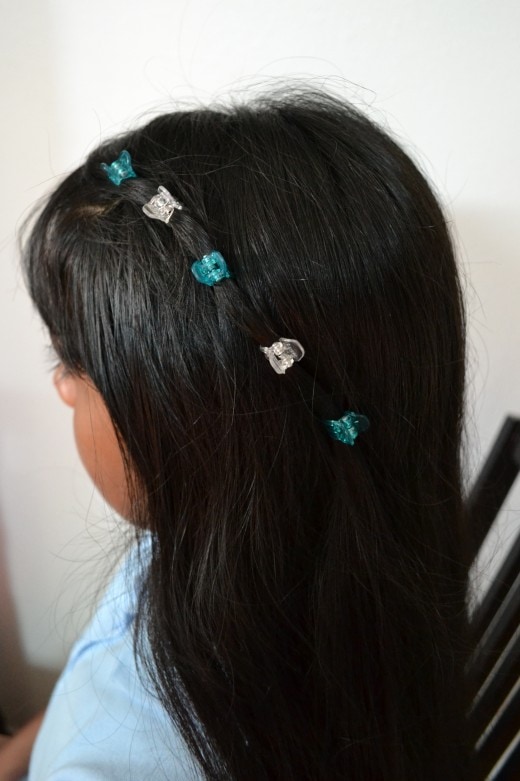 I can't wait to see which Dottie will pick for her first day back at school.
I'd love to hear from you. Hop over to chat with me on Facebook and/or Twitter