Summer fun with water play in your backyard
This post contains editorial samples and/or affiliate links to products I recommend. While this adds no additional cost to you, I will earn a small commission on any sales made.
Anyone in Texas will tell you that the three months the kids get off each summer are so welcome. The heat is killer in our corner of the country. A real scorcher!
Thankfully we'll get to escape a good chunk of it when we fly out to cooler monsoon weather in India in a few days but till then we're finding ways to stay cool.
Summer fun with water play in your backyard
My kids are water babies so imagine how crazy the atmosphere was when they stepped into the backyard after Hubs set up their mini water play park with H2O Go!'s great summer products.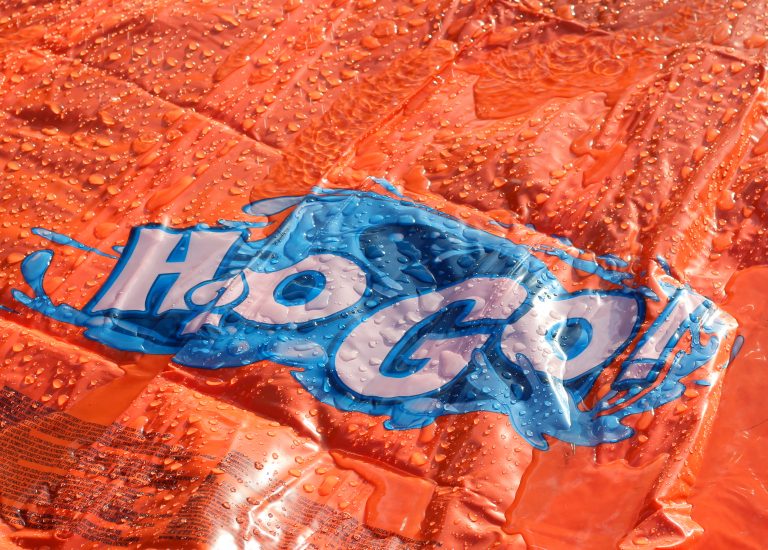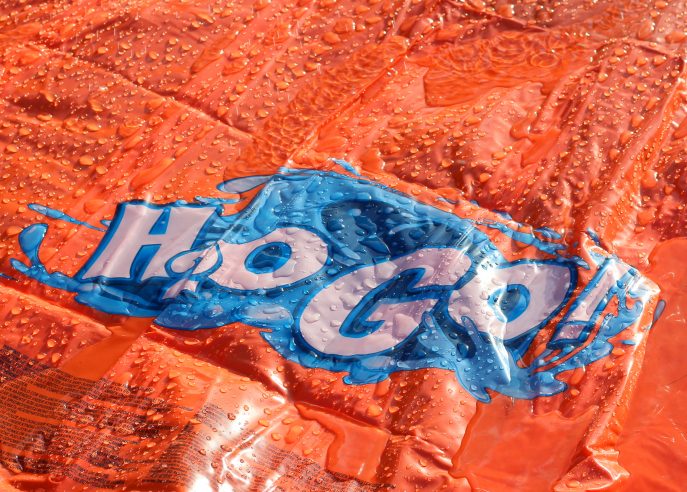 Let me just add that everything was so easy to set up. All that was needed was a pump to inflate all three products and a water hose. That's it! And no you don't need a huge backyard for the same.
This game is played like regular tether ball except there's the fun addition of water squirting out from everywhere.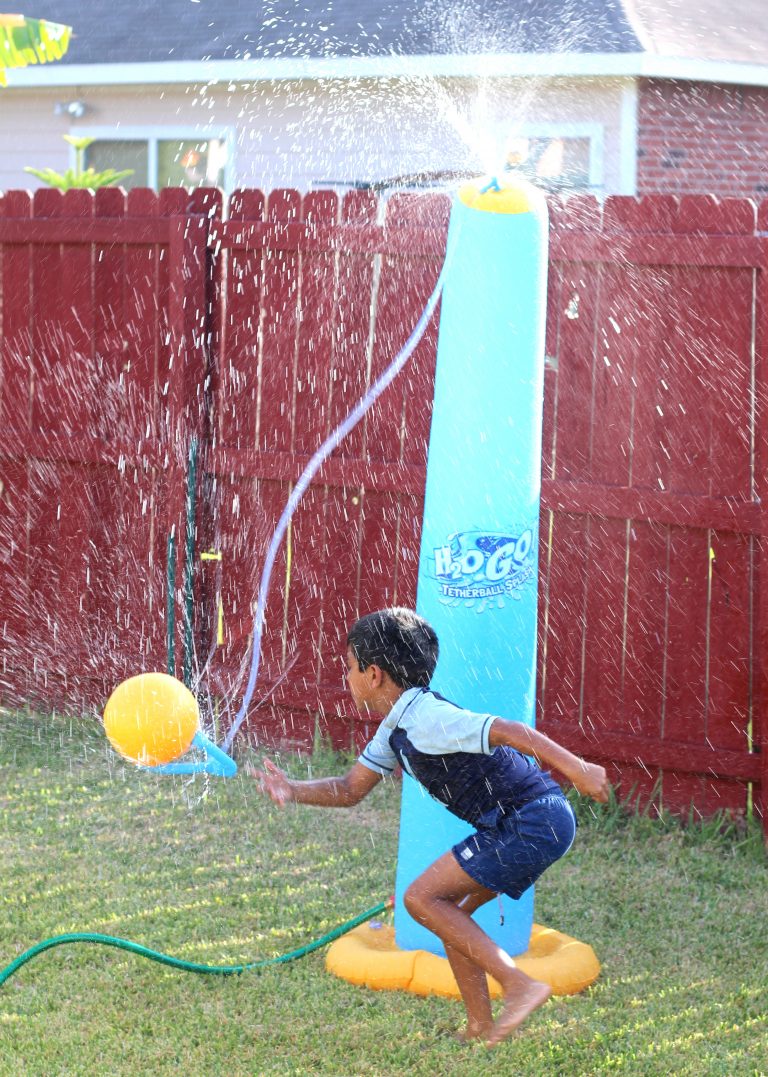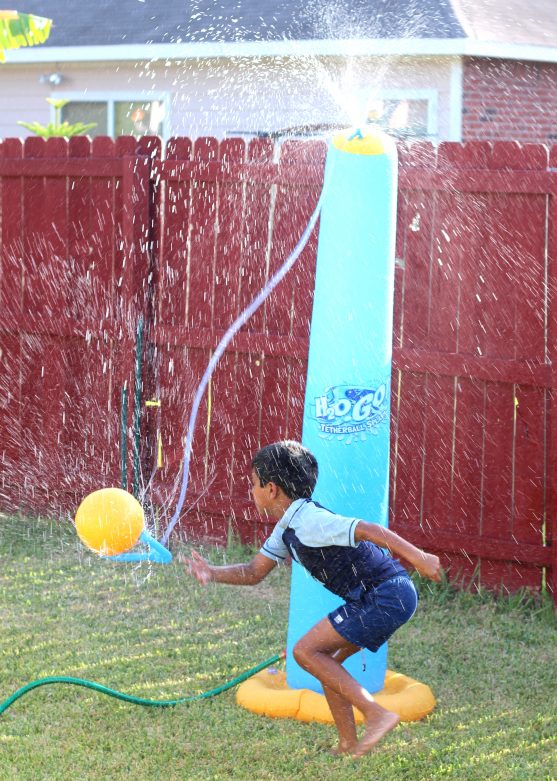 Best played with two players, this 6.5 foot tether ball can be just as much fun if you're playing independently to cool off in the heat!
This 18 foot slip and slide is the perfect backyard addition mainly because it's a safe game for my 2 year old, 6 year old and 10 year old to play at the same time.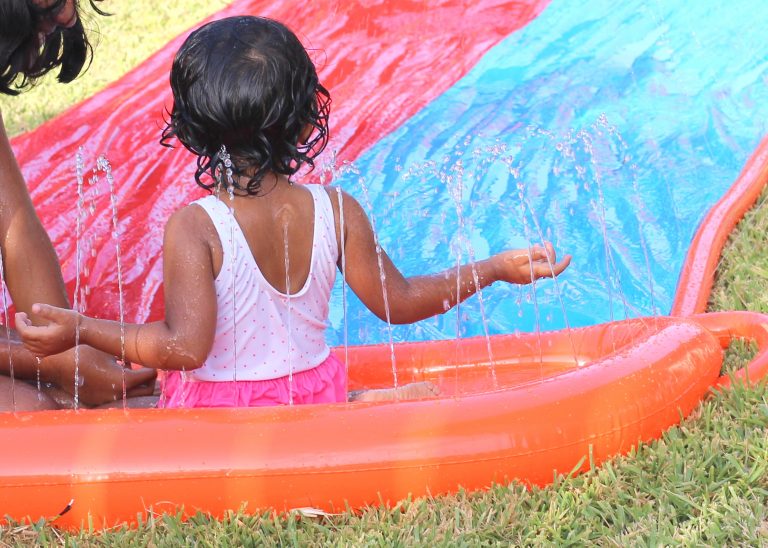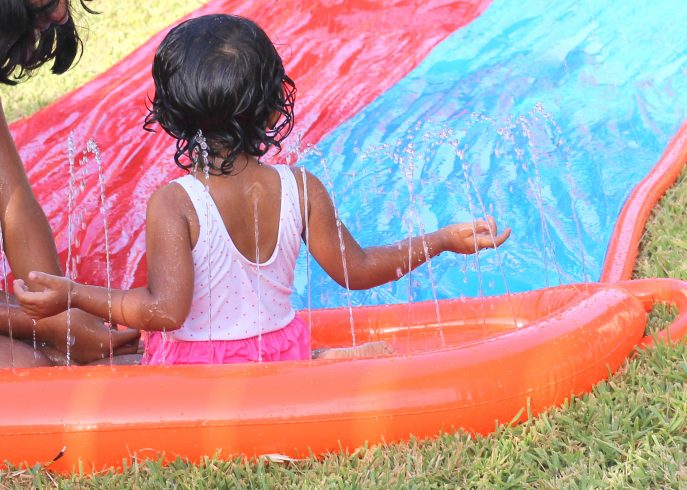 The kids were way too excited to wait for us to inflate the whole thing completely. Once the drench pool was inflated, the hose was connected and they set off, without needing the inflatable launch pad to kick off the fun.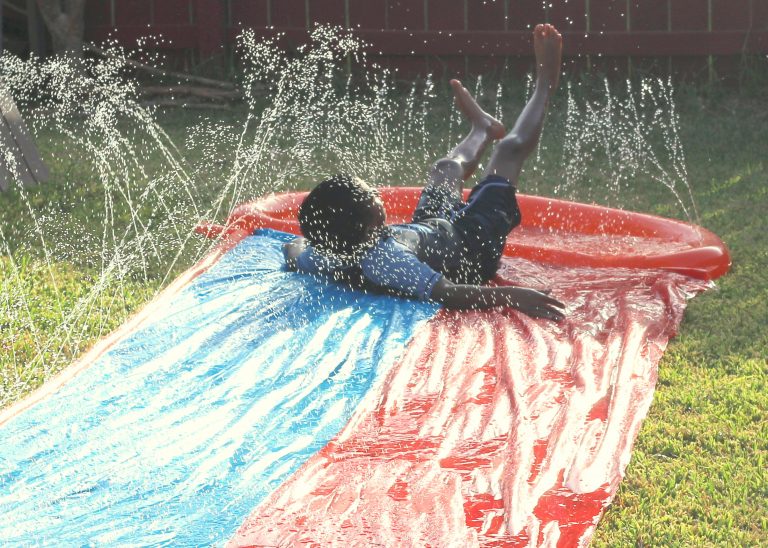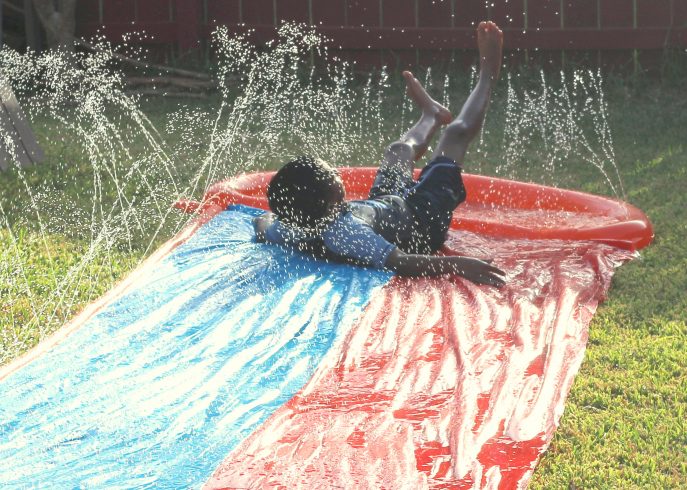 We waited till the sun started to go down a bit before Hubs brought out the final addition to our mini backyard water park. The kids had stepped into the house for a quick snack so when they stepped out there were squeals of joy and happy leaps when they first laid sight of the icing on the cake…
Even if you get nothing else, this is the one H20 Go! product you should get. Not only is it affordably priced but it promises for hours of summer fun even after the sun goes down.
How?
This cool, 147 gallon, inflatable, pool has a small external compartment that's wired to batteries, that responds to the click of a button to set off 5 built-in LED colors.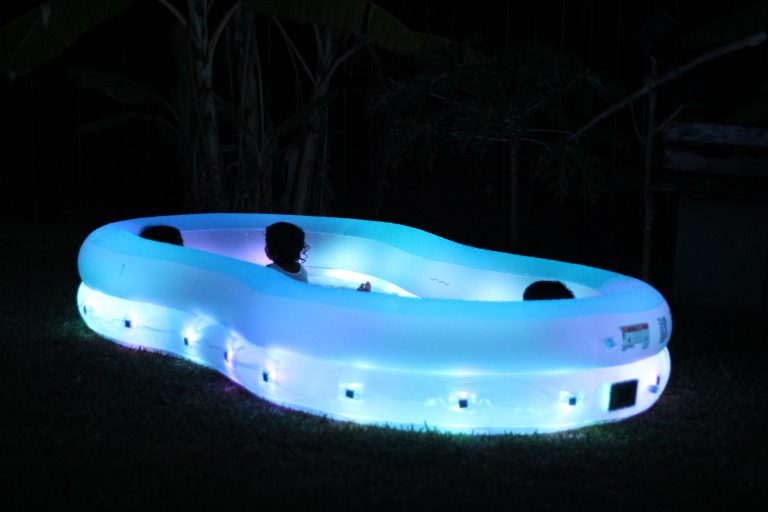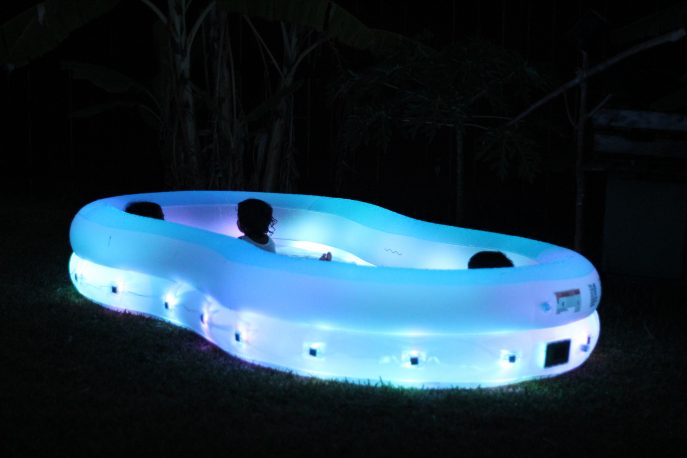 The pool is perfect for all ages and dependent on age, the water level is filled. (Because Baby Girl couldn't think of watching from the sidelines, we didn't fill the pool all the way through to be a safe.)
Aren't the changing colors pretty?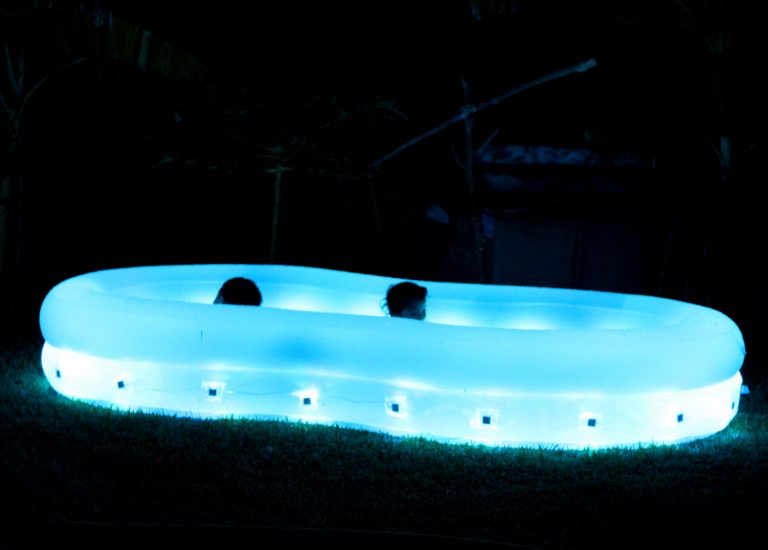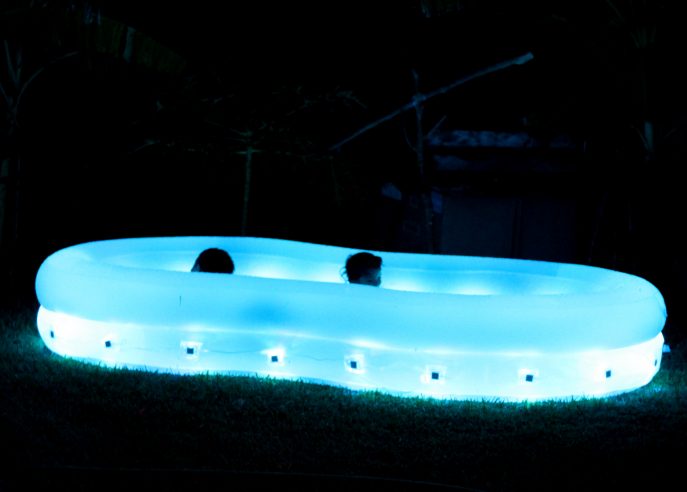 The best part is all these three featured products are great add-ons to your backyard, they're a great way for the family to spend time together and all three collectively cost less than $150.
Not a shabby price to pay for a cool summer, wouldn't you say?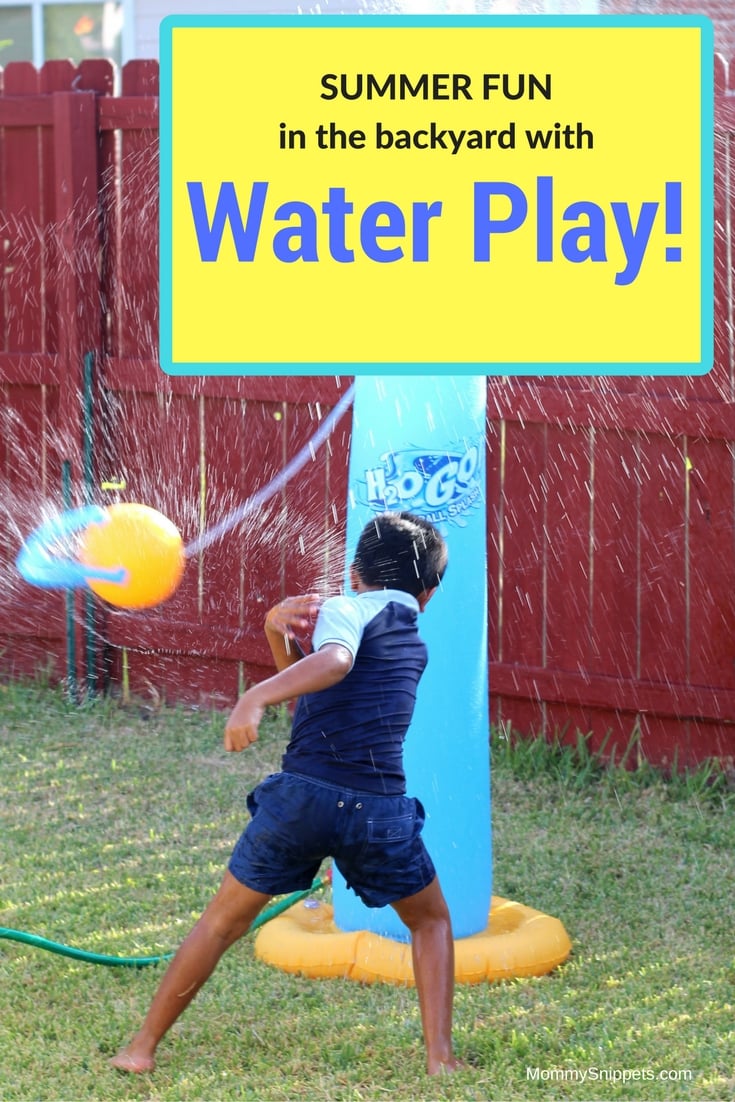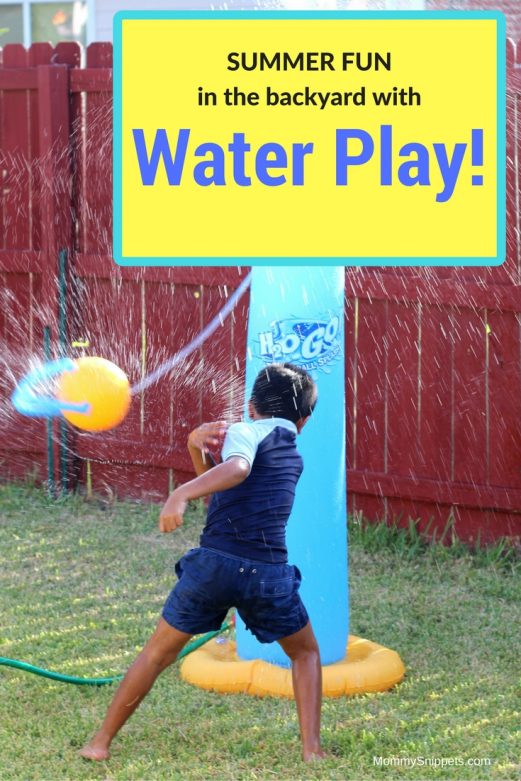 I'd love to hear from you. Hop over to chat with me on Facebook and/or Twitter