Vintage styled holiday dresses for baby
This post contains editorial samples and/or affiliate links to products I recommend. While this adds no additional cost to you, I will earn a small commission on any sales made.
My mother loved dressing both her little girls in embroidered, smocked dresses. So when I had Dottie, the first thing I looked for was smocked dresses but didn't realize it would be so hard to find classic designs in stores.
Thankfully there are a few places online where you can find vintage styled dresses especially for those holiday photographs this year.
Vintage styled holiday dresses for baby
Founded in 1916, Feltman Brothers has been catering to customers who appreciate attention to detail, hand embroidery and vintage style baby clothing, for close to a 100 years. (That's no easy feat but is testimonial to the quality of the clothes stamped with the Feltman's label)
Each article of clothing is priced based on the work invested on making it the classic piece it is and sizes range from newborn to a toddler 4T.
Baby Girl was sent a beautiful smocked dress with pearl bead work on the same.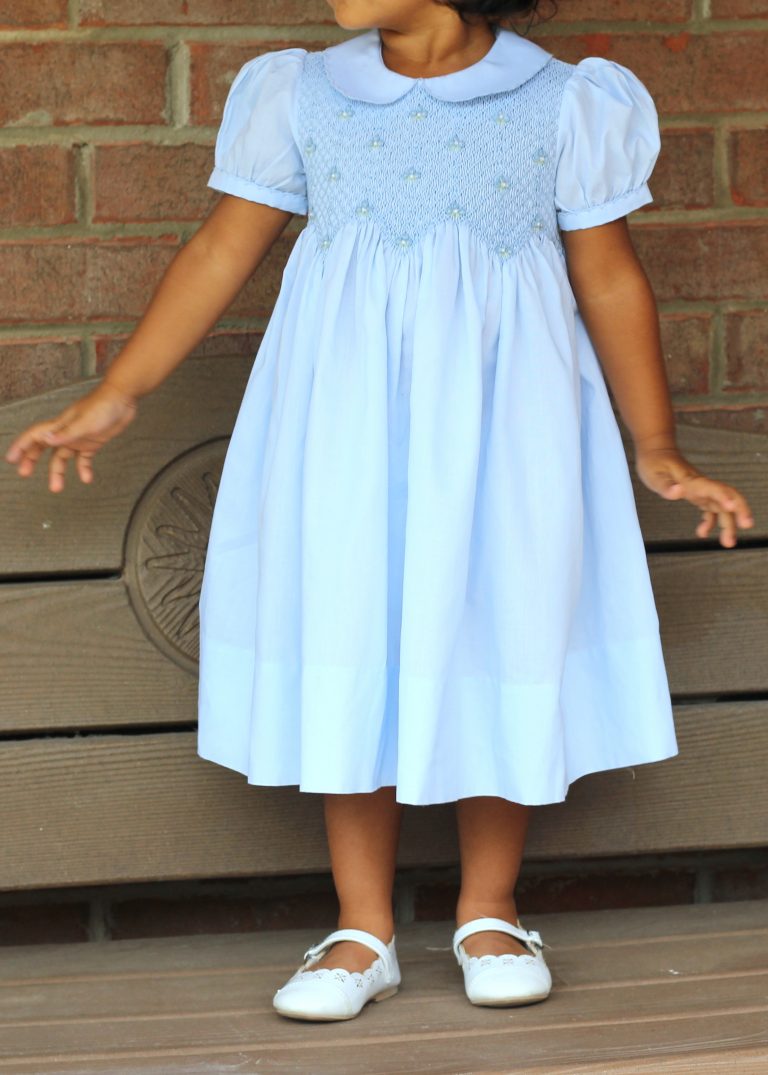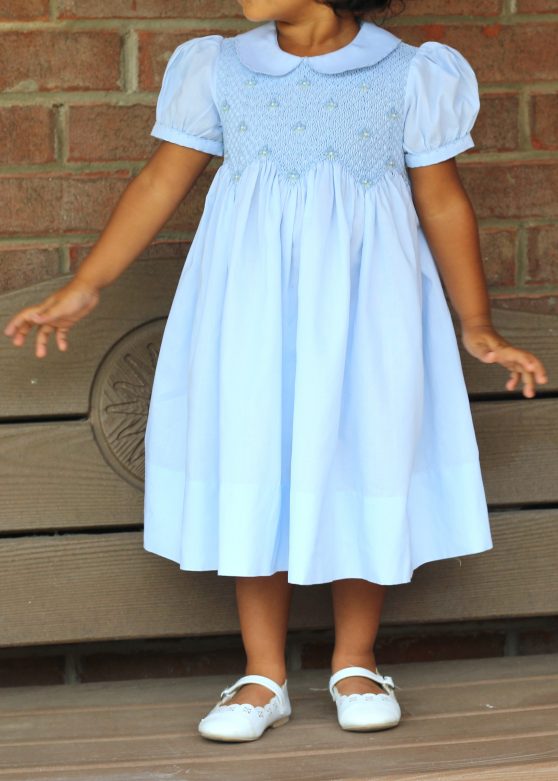 The cotton dress is beautifully accented with the collar, puffed sleeves, flowing soft pleats, the smocked panel and hand embroidered floral work holding the pearl beads on the same.
There hasn't been a time Baby Girl has worn this and not received compliments on how adorable the dress is.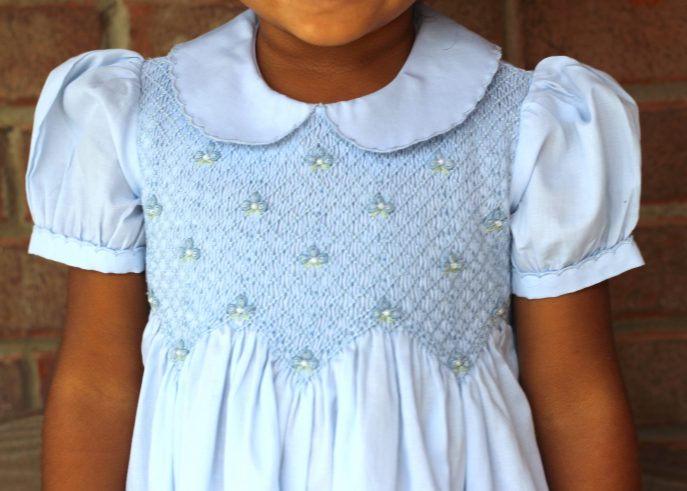 Besides looking elegant the dress is comfortable for your child. I would recommend giving it a wash right after you purchase the same to allow the cotton to soften.
Paired with a cardigan that has floral emblem pearl embroidery on the same, there couldn't be a more authentic classic look you get for those holiday photographs.
Not limited to pieces just for girls, there's a sweet collection of clothes for baby boys too. From diaper sets, take me home baby gowns and sweater sets complete with piqued collars, high waist styles and mini cables to suspender short sets and  pintucked bobby suits, little boys can be dressed in their vintage classic best.
I love that we have two more years before Baby Girl outgrows the line. For Easter, I just may look for a fly sleeve styled dress with embroidery on the same.
I'd love to hear from you. Hop over to chat with me on Facebook and/or Twitter