Not everyone is organized on Valentine's  Day Eve. If you have kids in school and just remembered that you signed up to take cookies for tomorrow's class party, don't stress out…
I can help you take easy-peasy, but super cute, cookies to school tomorrow.
I promise, these Valentine's Day Cookies are as easy as 1-2-3 and there's no baking involved!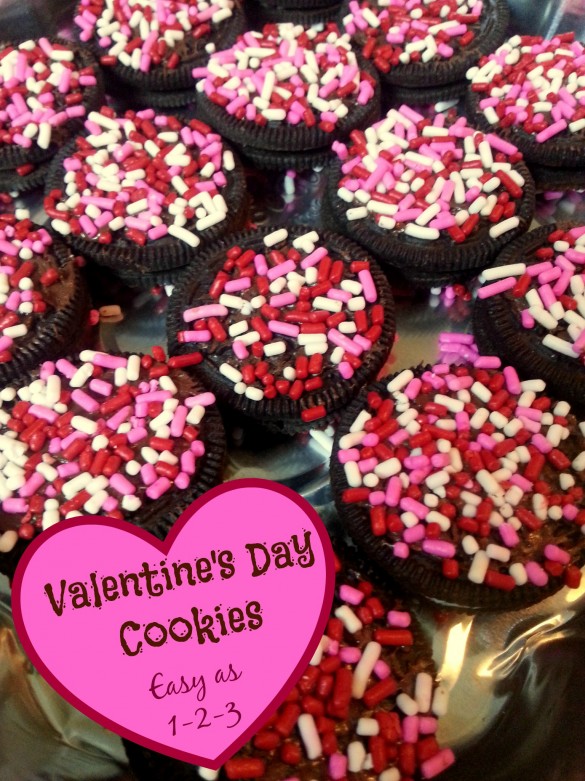 All you need is three ingredients:
1. Valentine inspired sprinkles.
2. Chocolate sandwich cookies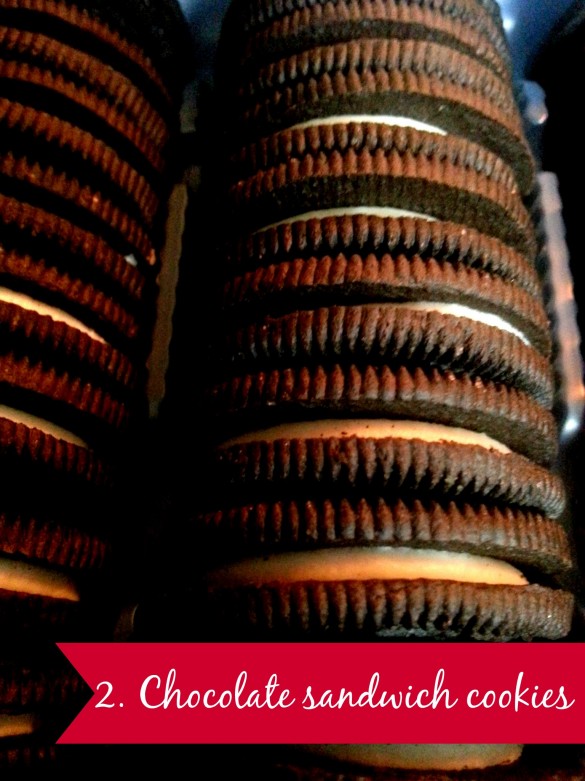 (Oreos or Newman's Own Organics)
3. Chocolate spread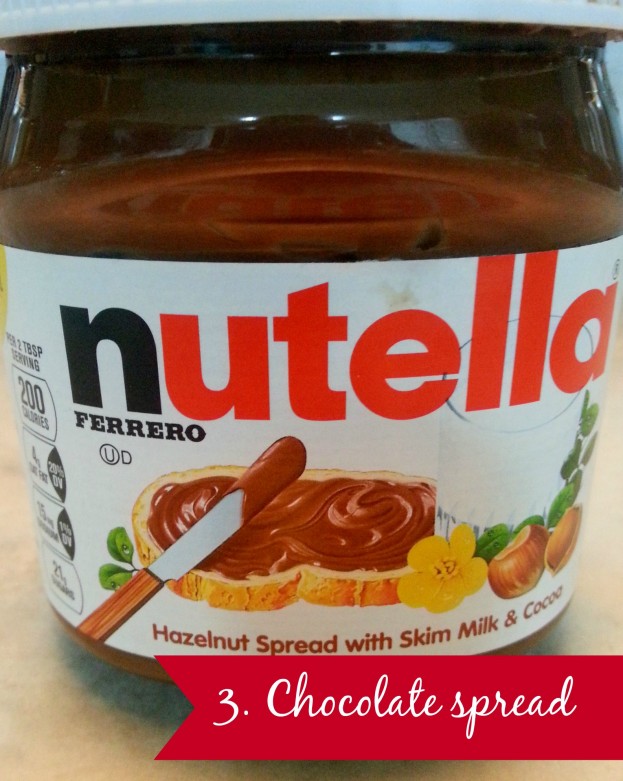 (We're biased Nutella lovers. Not healthy but oh so yummy!)
Once you have your three ingredients out, follow these three steps:
1. Empty out the sprinkles in a plate/tray.
2. Smear chocolate spread, with a butter knife, on either side of a chocolate sandwich cookie.
3. Dip either side in the sprinkles
and voila, you're done!
These aren't 100% homemade but if you're like me and prefer to take the semi-homemade route over store-bought treats, then these will  work for that Valentine's Day party!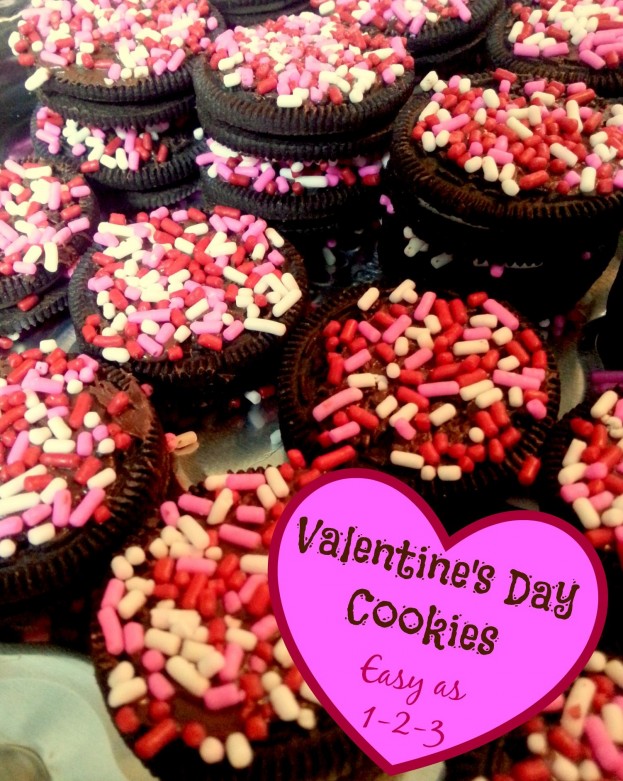 And yes, these Valentine's Day Cookies are as easy as 1-2-3!!