Well today's World Nutella Day and National Pancake Day, two big favorite food groups (!!) in my household, so how could we not celebrate?
This morning for breakfast, we rolled out the two, well kind of, into one dish, with my…
Nutella Crepe-adillas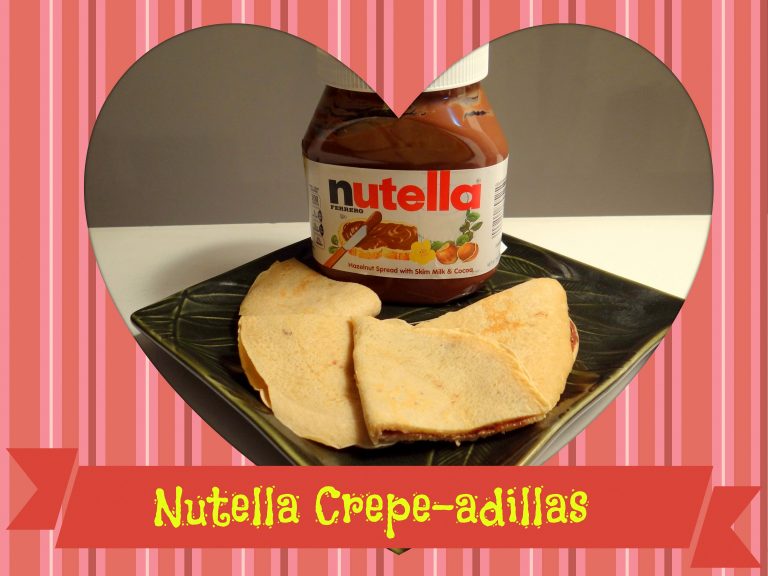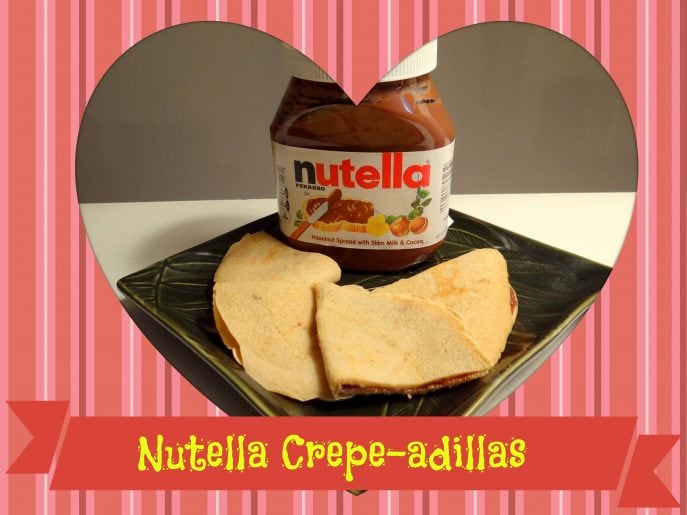 These are basically good old fashion crepes, cut into quesadilla styled wedges, slathered with generous amounts of Nutella in between!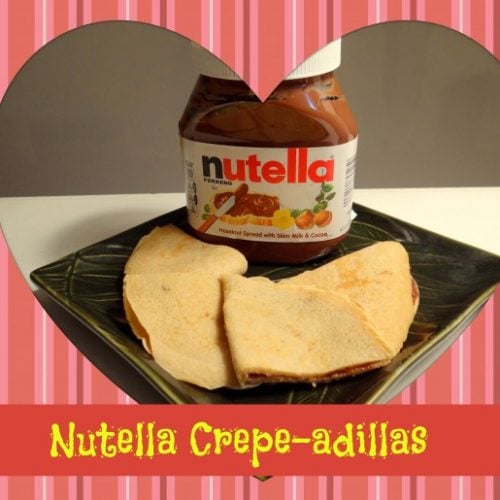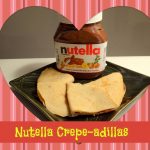 Nutella Crepe-adillas.
Ingredients
2

eggs

1/2

cup

water

1/2

cup

whole milk

1

tablespoon

chocolate milk powder

optional

1

cup

all purpose flour

2

tbsps

softened butter

1/4

tsp

salt

1/2

cup

powdered fine

ground hazelnuts (optional)

1

tsp

vanilla extract

Nutella

to smear in between the crepe-adillas.
Instructions
Whisk the eggs briefly and then add in the milk + water+ butter + vanilla extract, and continue to mix well.

Add to the wet mixture, the flour + salt + ground hazelnuts (optional) +chocolate milk powder. Mix well.

In a small, pre-heated pan (I use a 7" pan), lightly grease the cooking surface and pour out a ladle full of batter, to cover the area. (Ensure the crepes are cooked on a low-medium flame, over the stove)

When the sides begin to dry and the insides bubble slightly, flip the crepe over to cook.

Once both sides turn golden brown and are cooked, take the crepe off the pan and place on a serving plate.

Spread a generous amount of Nutella on one half of the crepe, fold the Nutella-less half over onto the Nutella spread side and cut in half, to form a crepe-adilla.

Enjoy!
You can even serve these with a dollop of chopped strawberries and bananas on top.
(I wish I'd thought of this yesterday. My grocery run for the week happens later on in the day so we were out of strawberries and bananas this morning!)
Oh and this would make a delicious Valentine's Day breakfast option too!
Do you have a favorite Nutella or Pancake recipe that you think is absolutely delish?
Come share your recipe links below in the comments.