The easiest way to make a Valentine's Day Hair Accessory
This post contains editorial samples and/or affiliate links to products I recommend. While this adds no additional cost to you, I will earn a small commission on any sales made.
A few years ago, when my daughter wanted to make a small Valentine's gift for her Girl Scout sisters,  we decided a Valentine hair accessory would be a fun yet practical gift to give. Being short pressed on time we decided to do something easy and inexpensive that eventually turned out to be really pretty!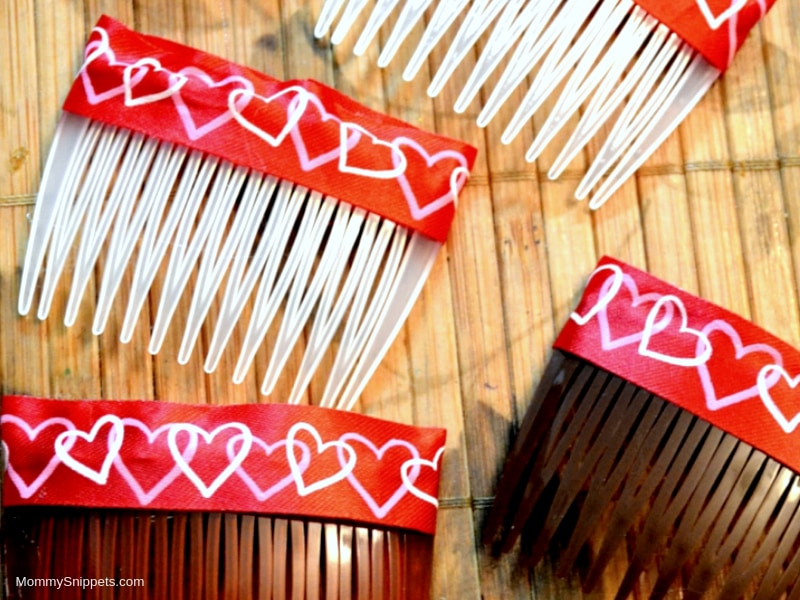 The easiest way to make a Valentine's Day Hair Accessory
Honestly, it can't get any easier than this!
Dottie was able to put together 10 Valentine Side Comb Accessories in under 20 minutes.
All you need are:
A pack of side comb hair accessories.
Valentine-themed ribbon (from the dollar store), cut into strips long enough to be wrapped around each accessory.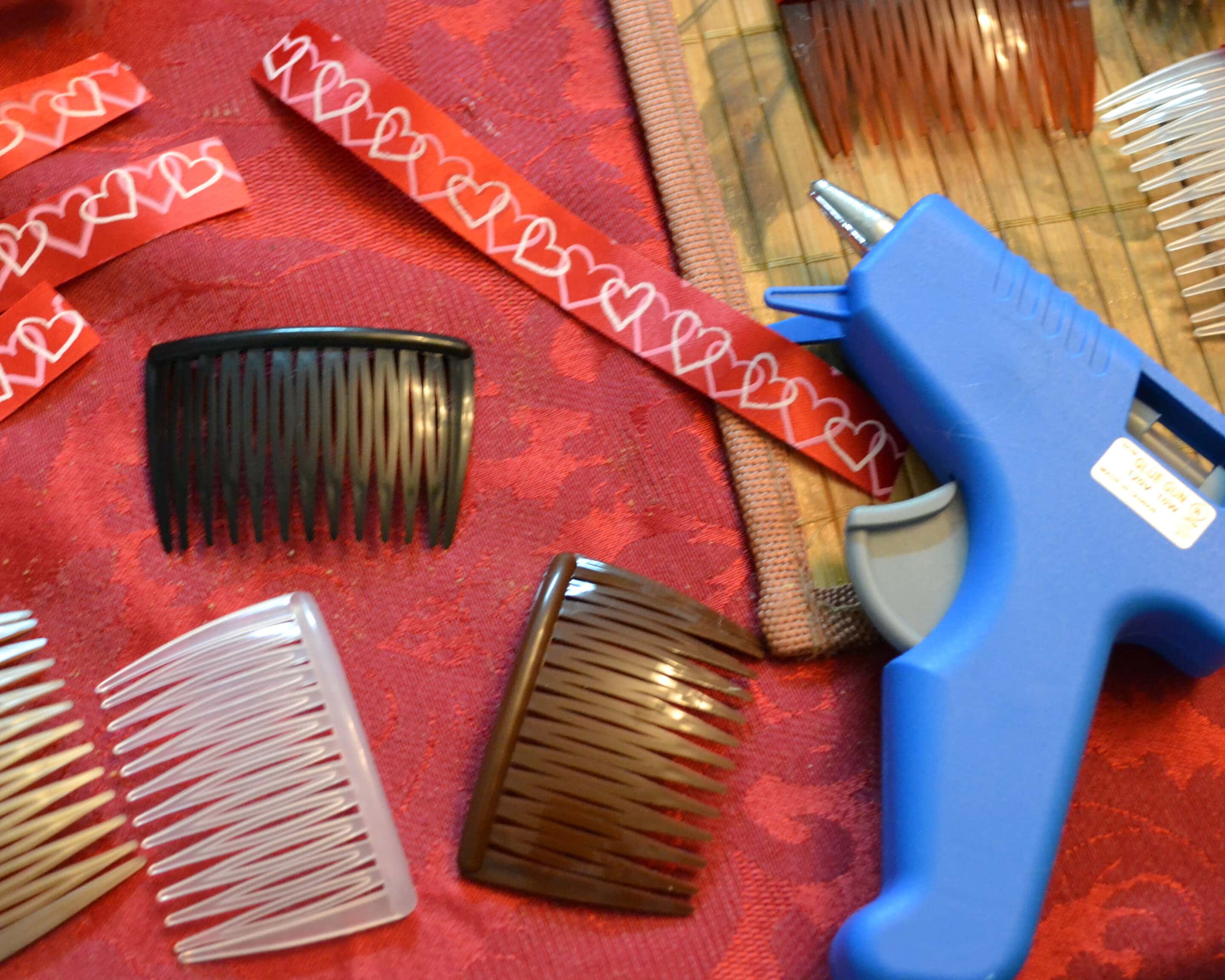 Now, all that needs to be done, once your glue gun is ready to be used, is to line the top of each hair accessory with glue.
Start with the face, gently placing the ribbon onto the glue, ensuring the ribbon is placed in such a way that only the hem and a little of the top pops out over the accessory.
Once done, turn the accessory over, apply glue on the top of the other side and wrap the remaining ribbon over. Hot glue the end of the ribbon that's left onto the ribbon below it.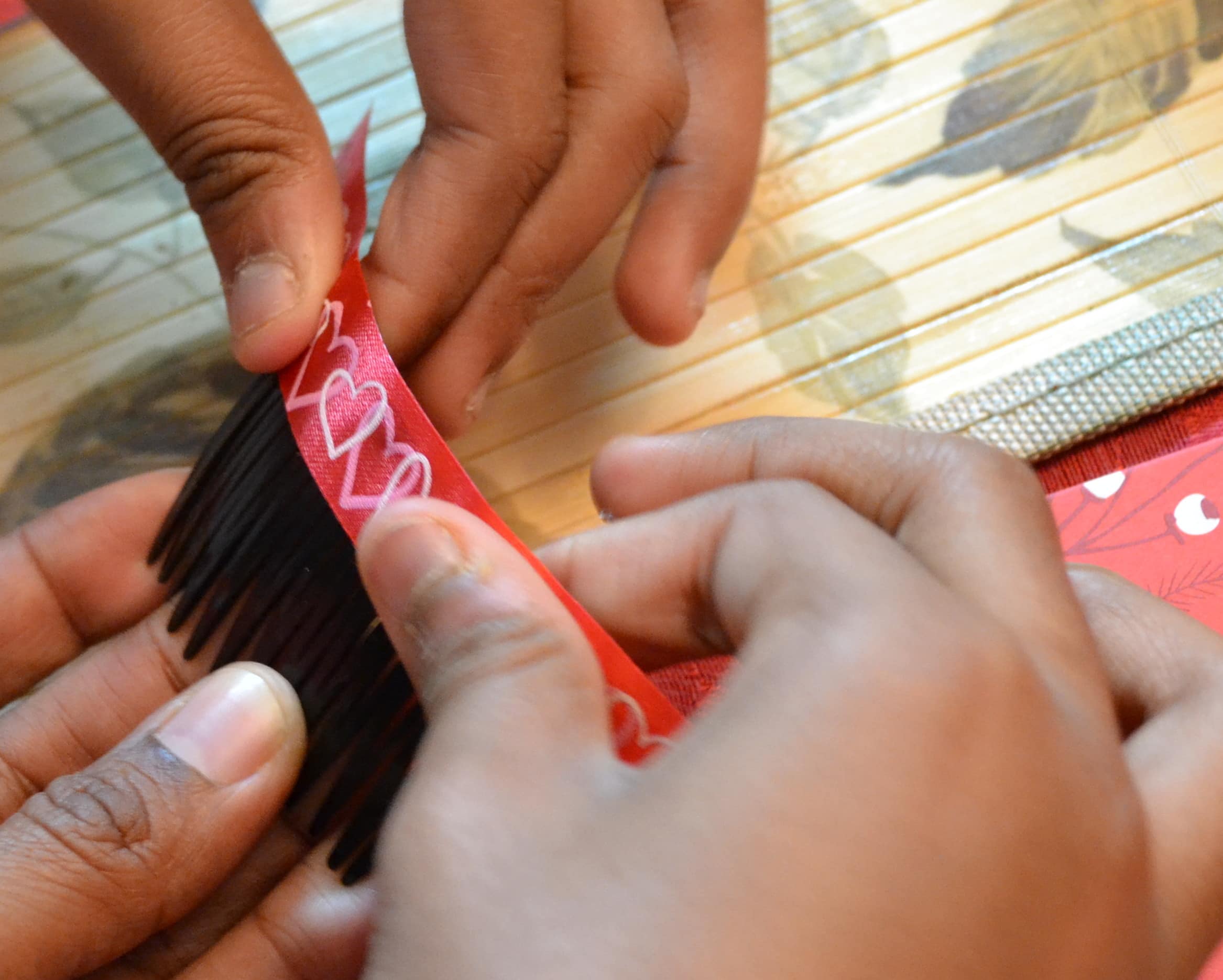 And that's it!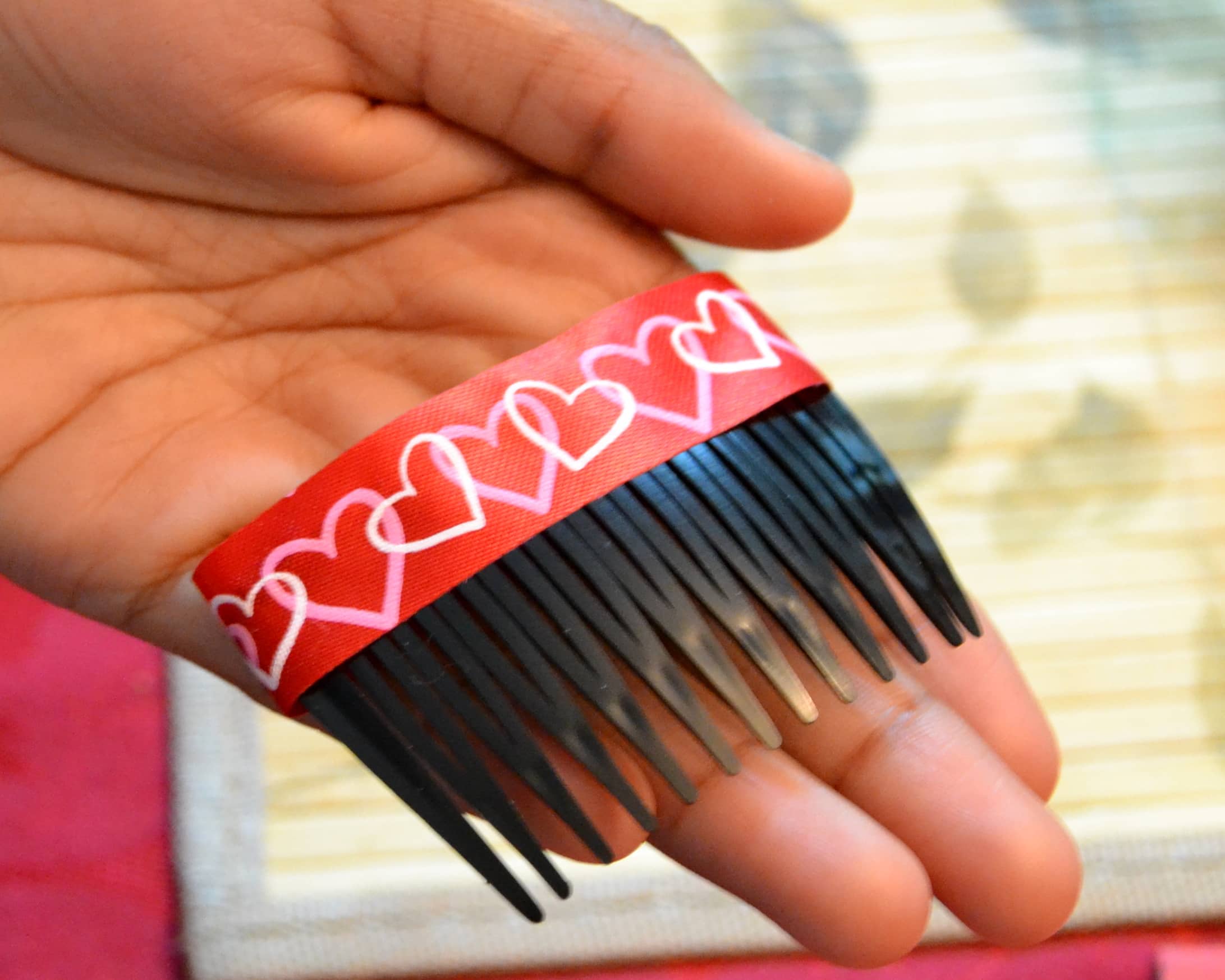 Such an easy way to dress up a hair accessory, not just for Valentine's Day but any holiday.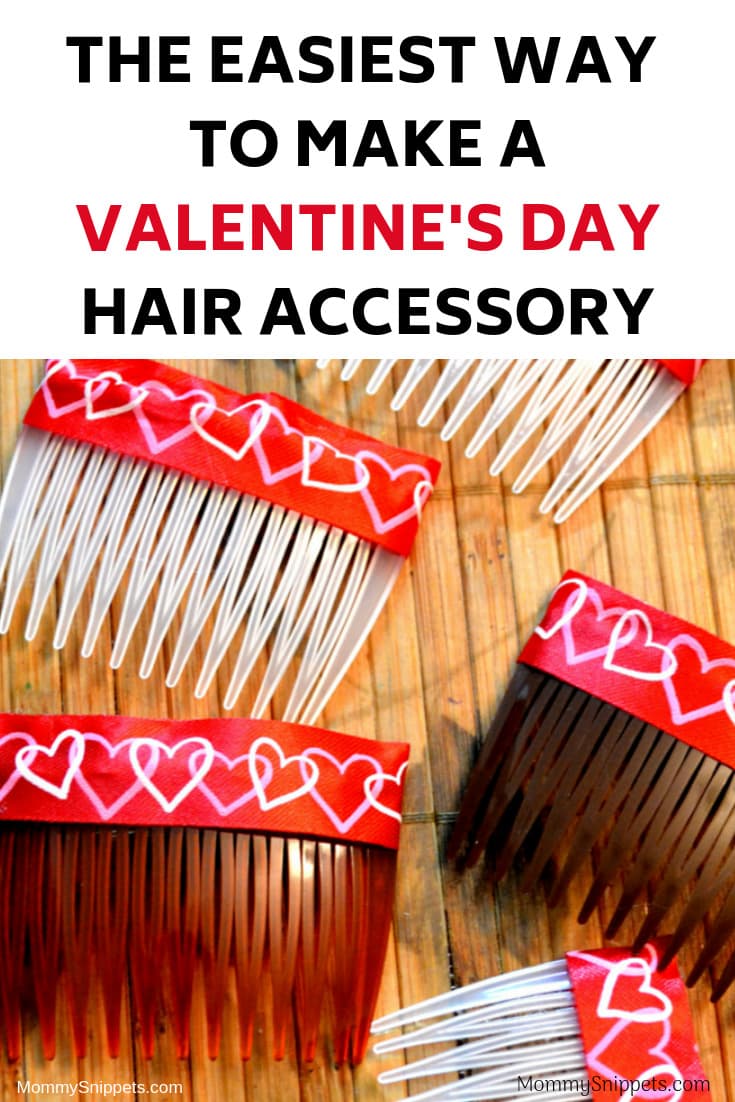 I'd love to hear from you. Hop over to chat with me on Facebook and/or Twitter