How to make an easy 100th day of school shirt for a girl
This post contains editorial samples and/or affiliate links to products I recommend. While this adds no additional cost to you, I will earn a small commission on any sales made.
Earlier this week was the 100th day of school. This totally slipped my mind till Baby Girl's teacher sent out a message on Remind early in the morning. Needless to say, I was incredibly thankful she attends the afternoon shift at school, allowing me to desperately rummage through my craft drawers to find something to put together. Let me just add that I've never been so happy that I shop and stock up when craft materials are on sale/clearance. We found a bag filled with craft jewels and over 100 crystal rhinestone craft jewels that were perfect for the idea I had in mind.
How to make an easy 100th day of school shirt for a girl
Materials required:
Any shirt with a design or a solid colored shirt
A printed shape cut-out of choice (size depends on how large you want the bling shape!)
Glue gun refills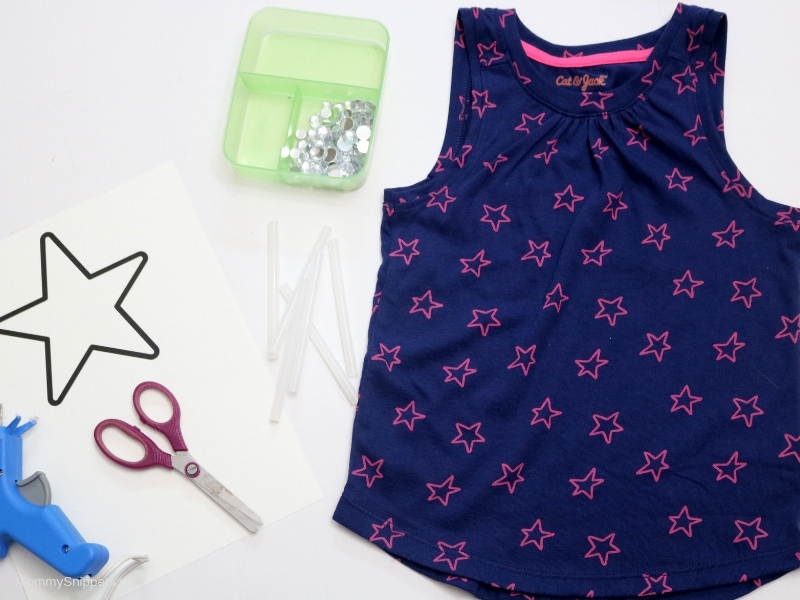 Instructions:
1. Start by printing out a shape of choice, based on the shirt picked for your daughter/grand-daughter/niece. (My daughter's shirt had a star print on the same so I used a cut-out star about 8 inches in size)
Cut out the same and carefully hot glue a small dot on the back and position in the center of the shirt.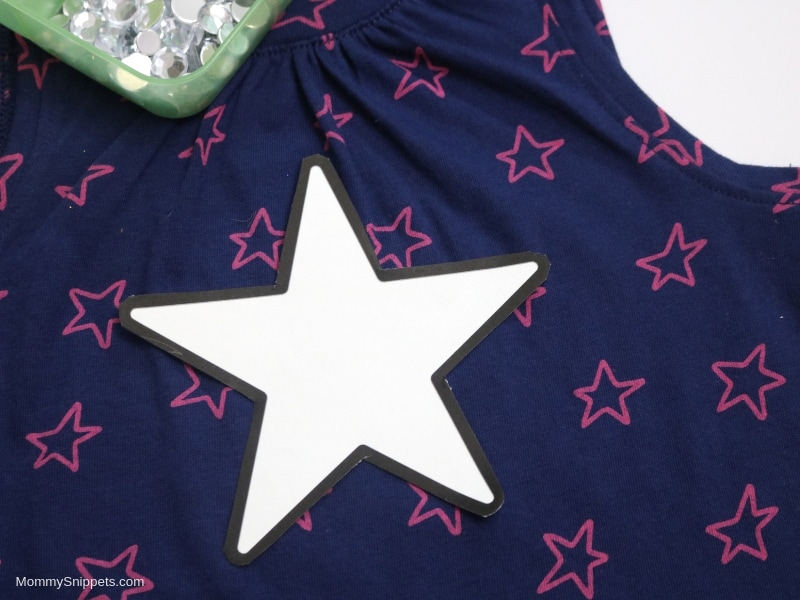 2. Carefully start hot gluing one crystal jewel at a time, around the outline.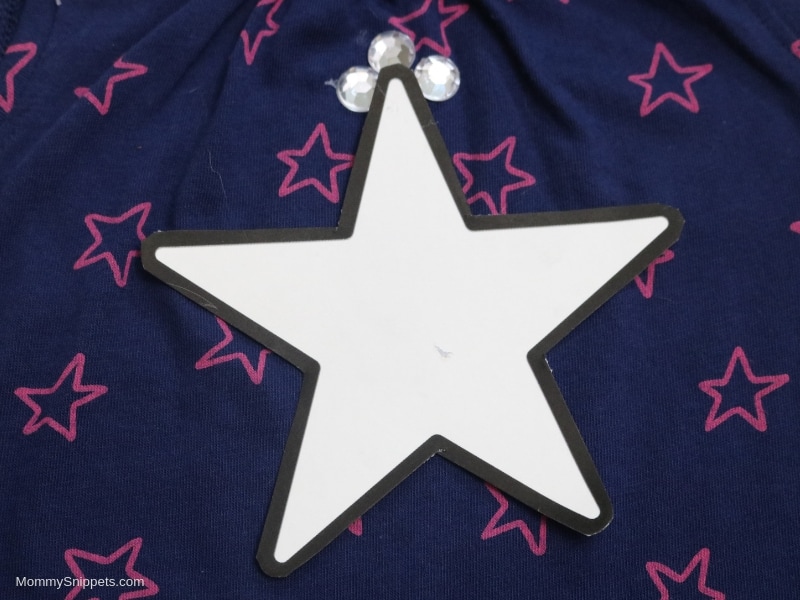 If you have different sizes among the crystal jewels, use the larger jewels around the outline and the smaller ones to fill the shape, or vice versa.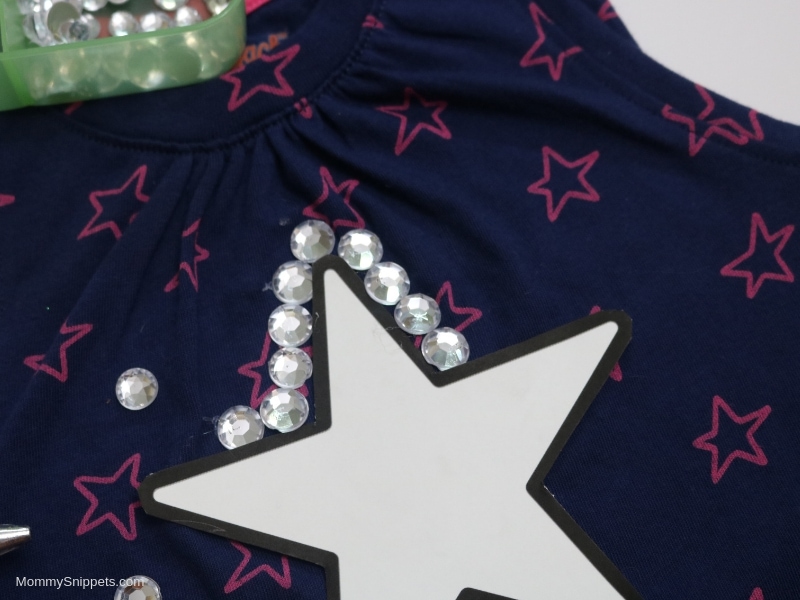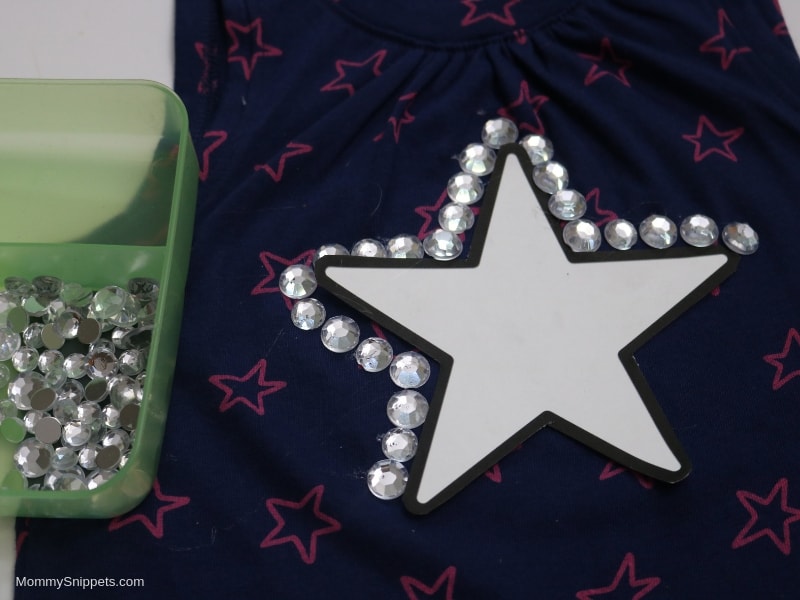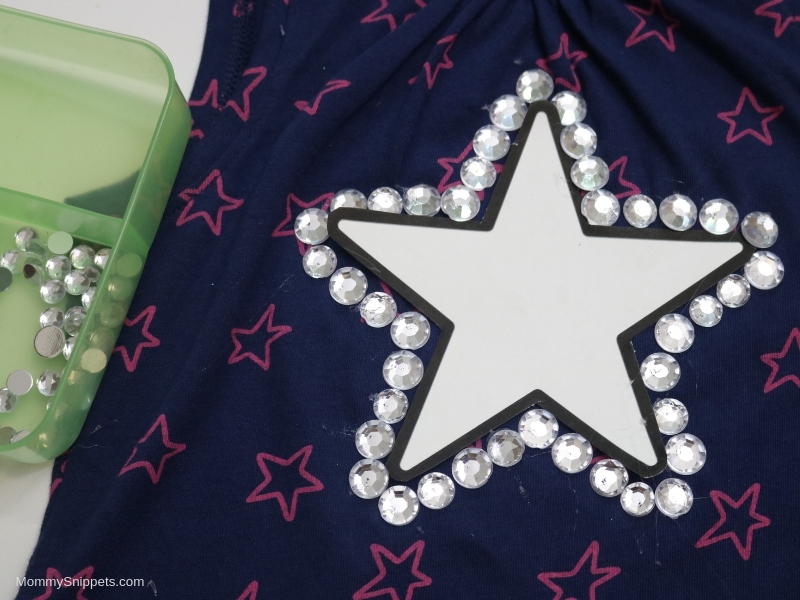 3. Once done, carefully remove the paper shape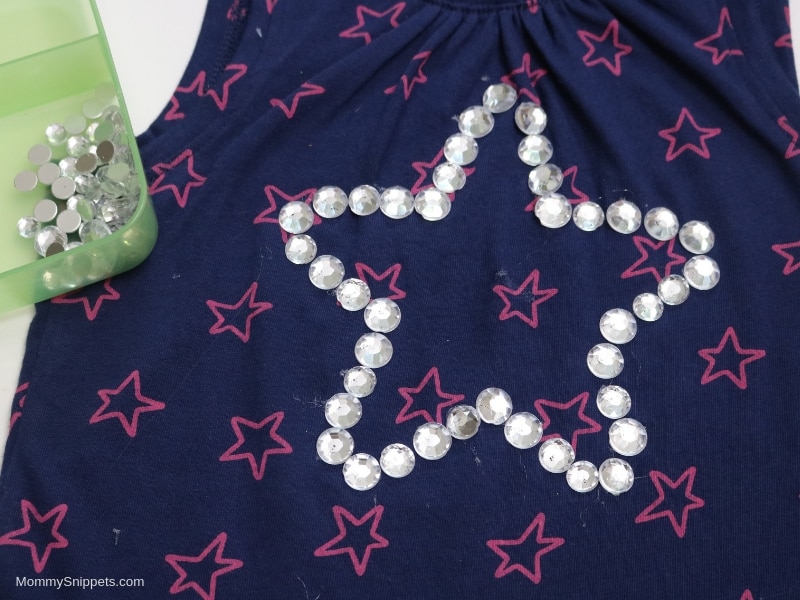 and begin to fill in the shape with the smaller (or larger) jewels…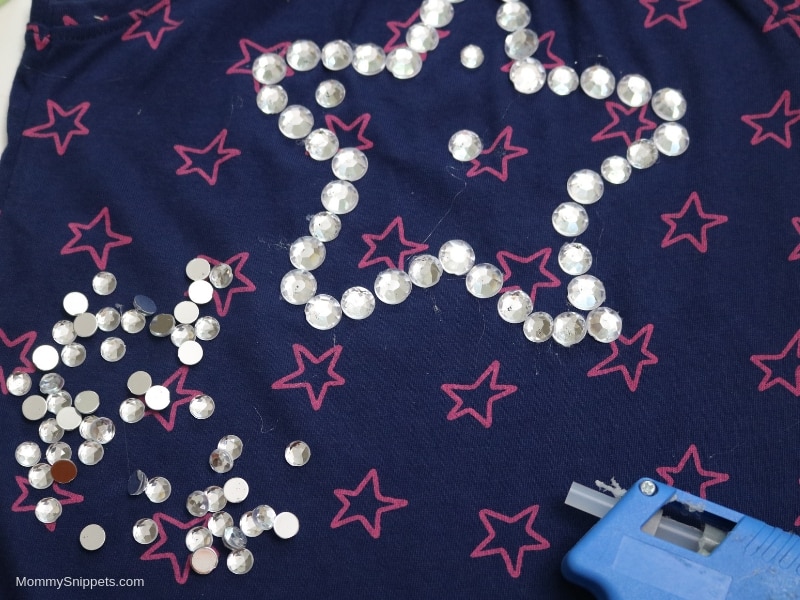 ensuring you have a total of 100 jewels in all. Nothing more, nothing less!
To make this fun, especially for preschoolers who love to practice counting, make your child count out the jewels prior to hot-gluing each one onto the shirt and have them count along during the gluing process.
And in less than 15 minutes you have 100 jewels glued onto your child's 100th day of school shirt.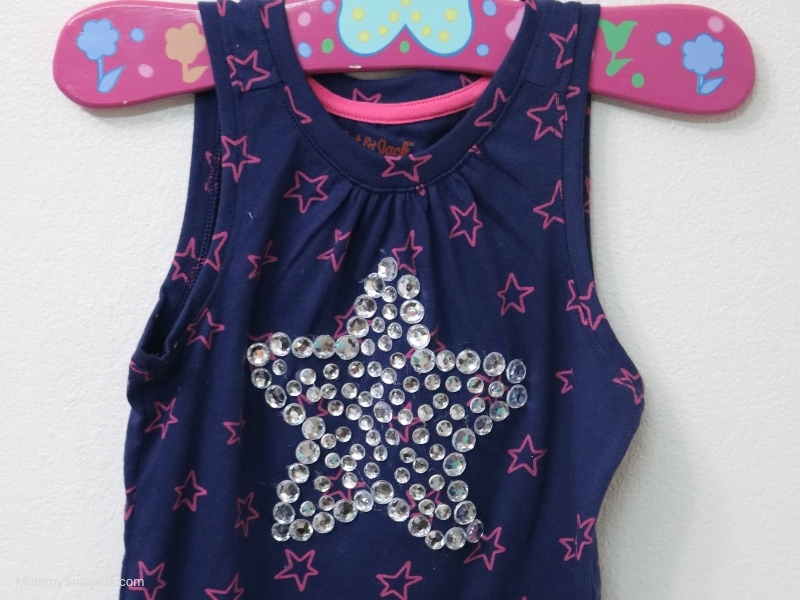 Carefully remove any glue strands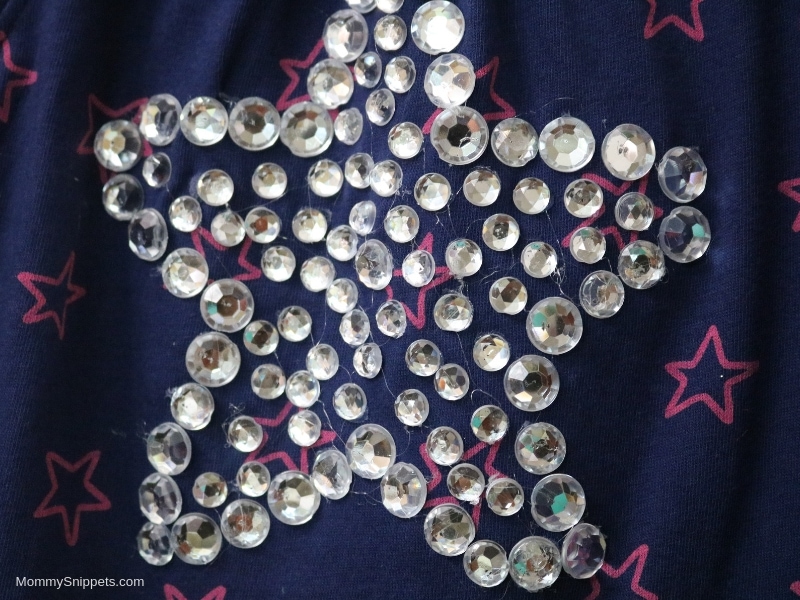 and have your sweet girl wear her bling shirt with pride!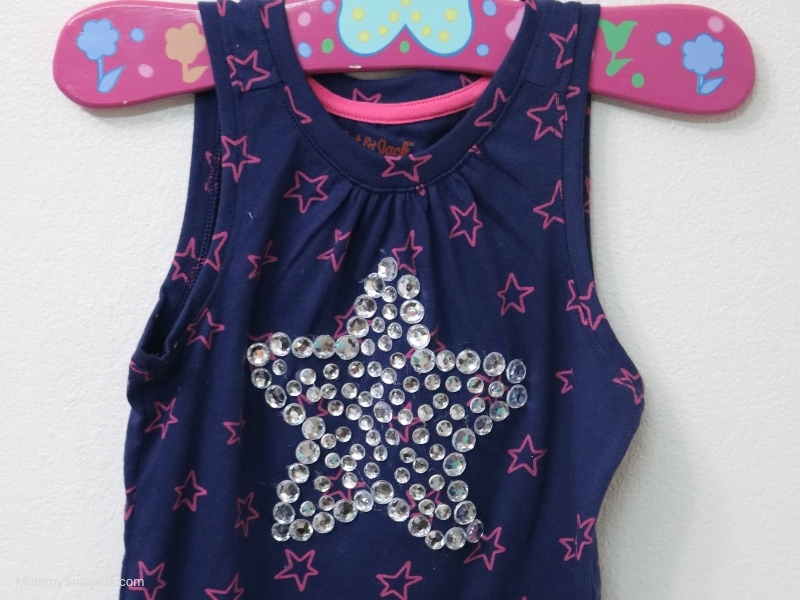 Making a 100th day of school shirt couldn't be easier and no, you won't have to spend a lot of time waiting for your project to dry and your one-of-a-kind project won't cost more than 10 dollars, shirt included!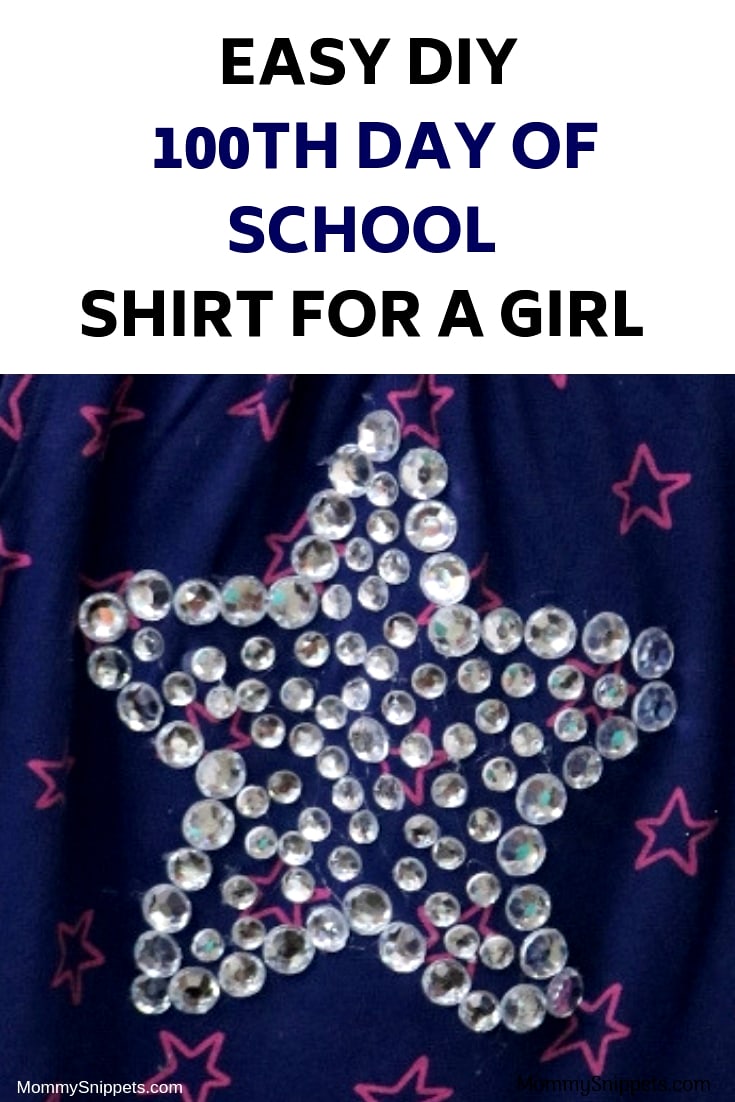 Looking for a hair accessory?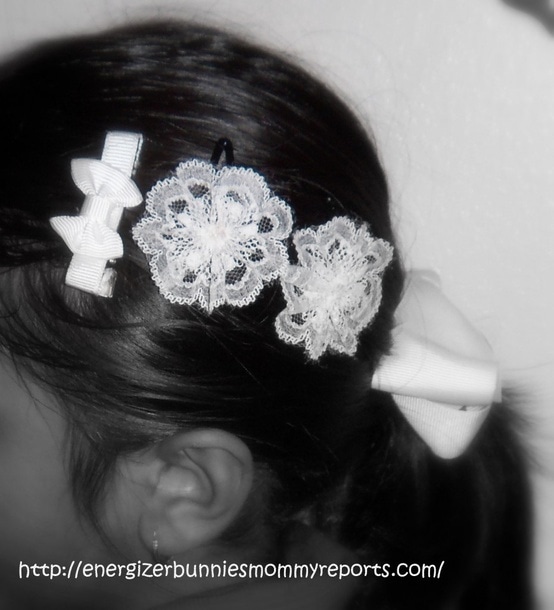 Make her this easy-peasy 100th day of school hair accessory too!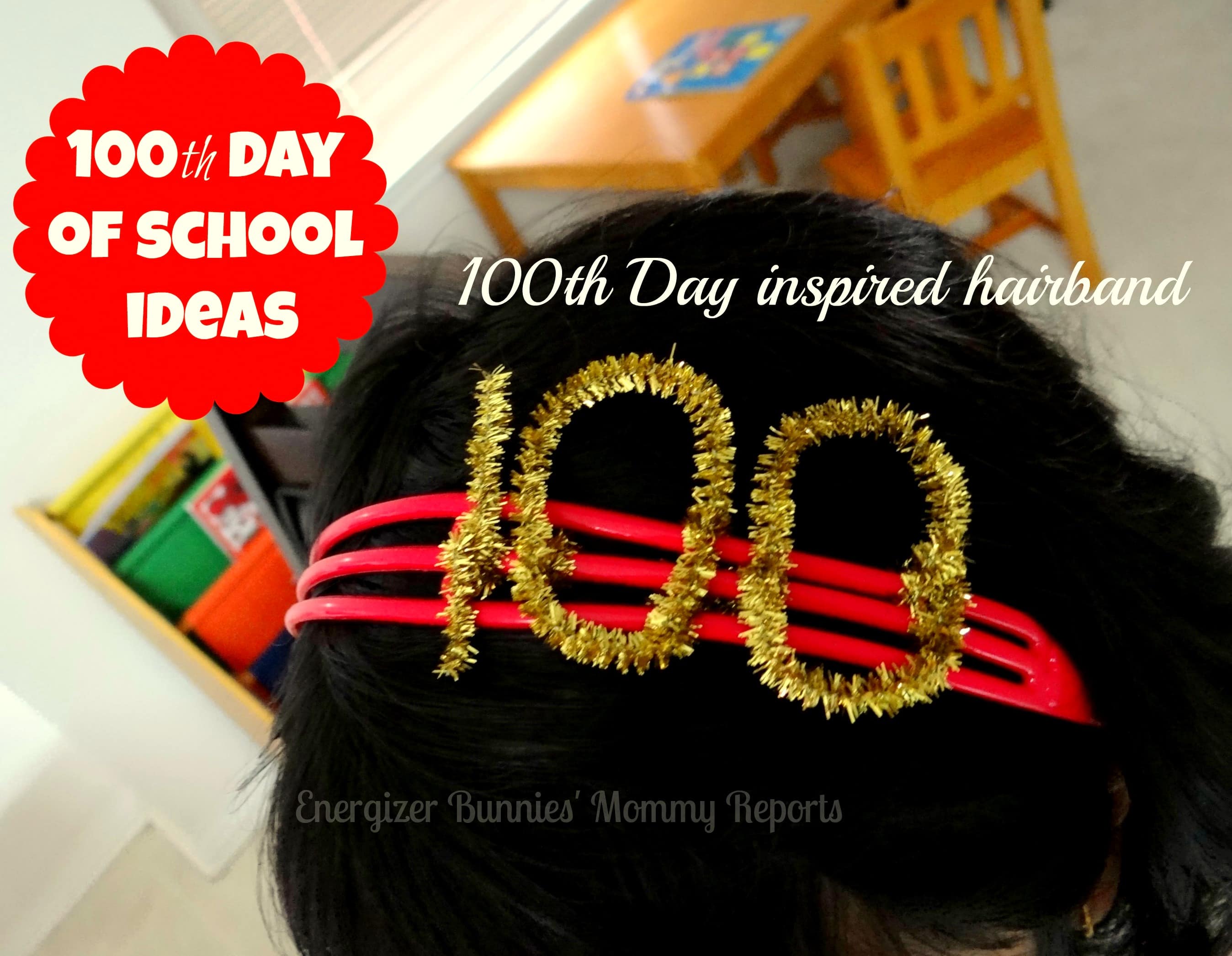 If your son wants a fun 100th day of school idea, make him this "Eye" am 100 days smarter shirt. My son's friends thought it was so cool!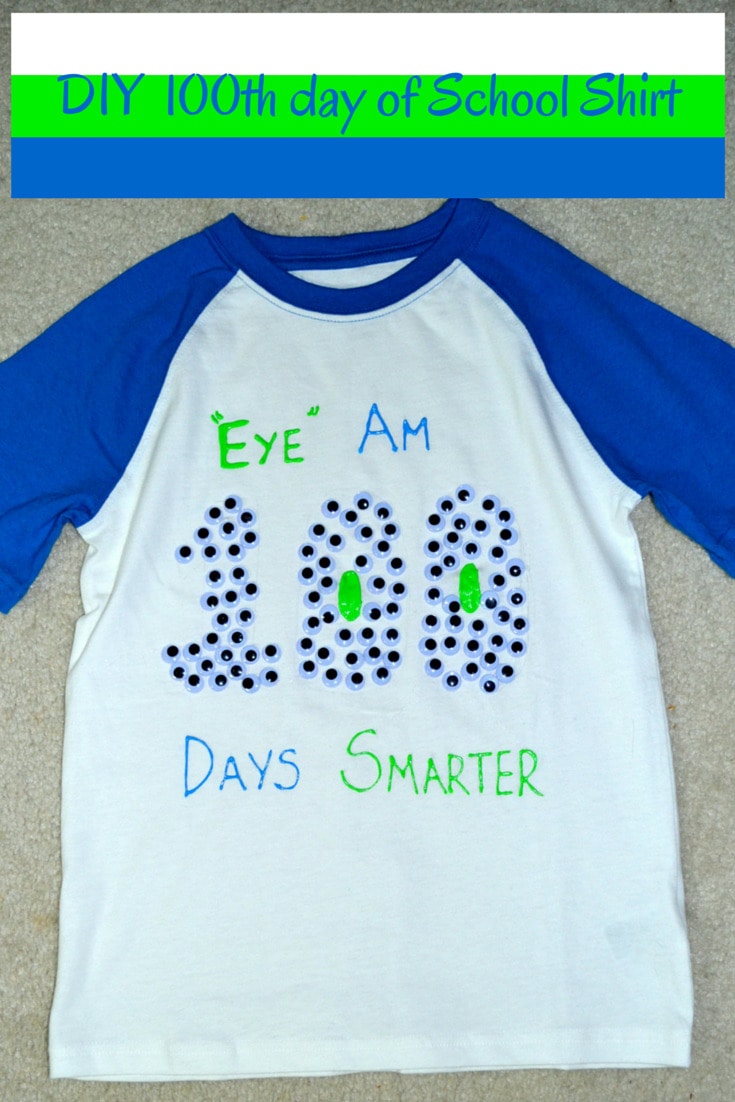 Check out more 100th day of school ideas on this Pinterest board.
Ooh, you could do something similar for Valentine's Day. A heart-shaped bling shape filled with these red heart rhinestones or these colored heart rhinestones. (Just make sure you remove the paper backing on the adhesive before hot gluing the jewels onto the shirt.)
For some fun Valentine's day ideas, visit my Valentine's Day Pinterest board.