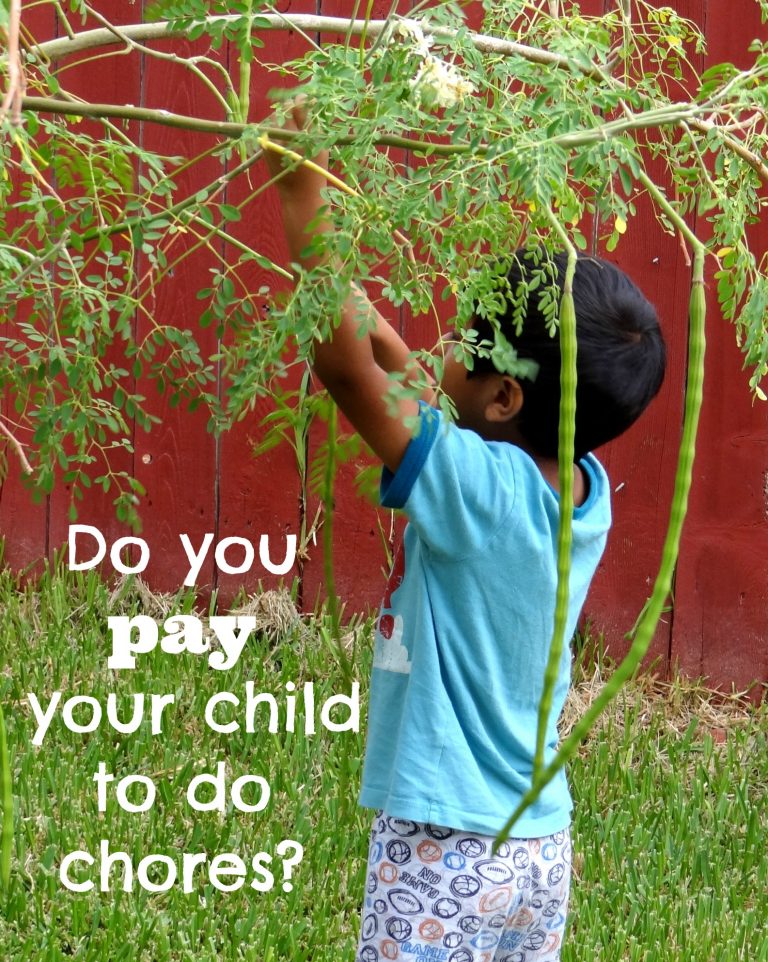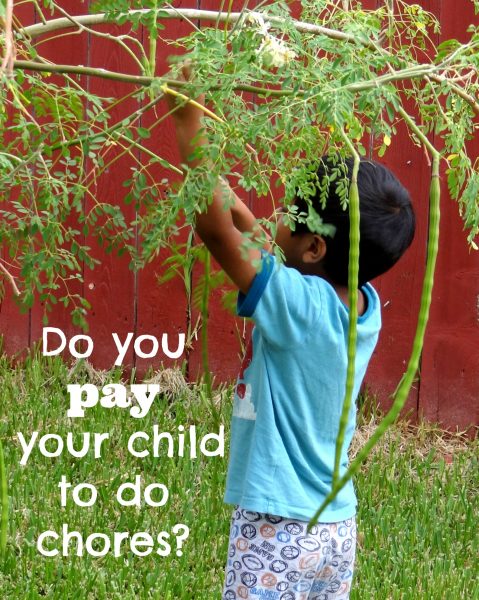 Do you pay your child to do chores?
I guess I should first ask if you encourage your child, yes, even your 4 year old, to help/do certain chores around the house?
Little ones can do a bunch of stuff:
Load the washing machine with Mama/Dad's help
Help lay the table
Bring in the lighter bags filled with groceries after a shopping trip
Wipe dusty tables, frames etc
Pick fruit/veggies from the garden
Take his/her soiled clothes to the laundry room after a bath
Pick toys, books and games up, to clean up
While my 4 year old helps do this, we don't pay him to do these chores.
Why?
Because we believe it's important he understand that one does chores in a family, as a member in the same.
Now this is not to say that our kids are not given pocket money. They are, but this is in no way connected to chores done. The money is given to help them learn how to manage the finances given to them.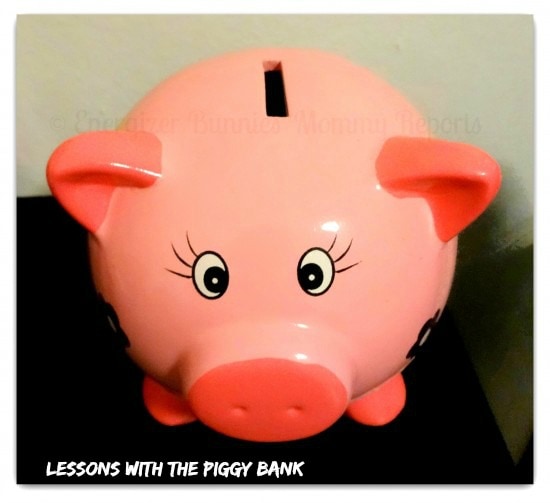 To read how we teach them to manage their finances, read Lessons With The Piggy Bank.
I'd love to know what you think…
Do you/would you pay your child to do chores?