I love all things personalized and when they remind me of something special, my smile grows a little wider than usual.
Water globes have always captured my attention.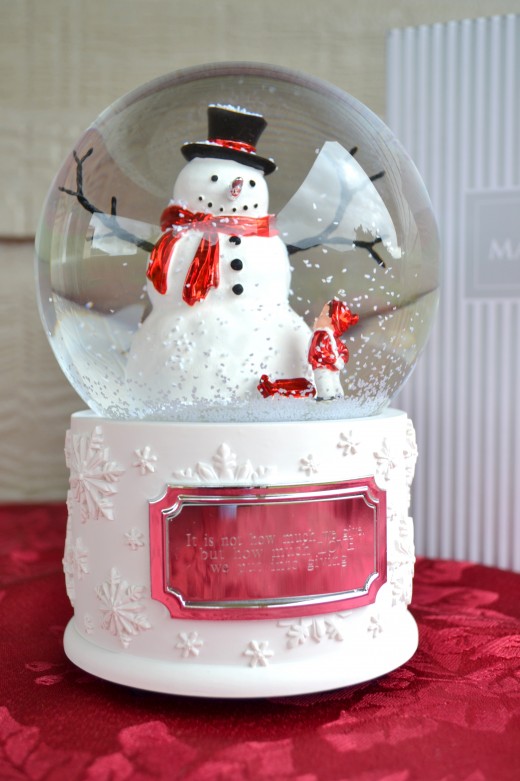 They always seem to hold so much wonder and festive anticipation in the same, especially if there's snow and music involved.
Things Remembered carries a gorgeous Make-A-Wish Winter Wonderland water globe that features an adorable child lovingly admiring a kind looking snowman. The two stand amidst the snow in joy as the melodic strains of Frosty the Snowman set a festive tone.
And yes, as always, Things Remember can personalize the water globe to carry a message of your choice.
Our globe has this quote engraved:
It is

not

how

much

we

give, 

but

how

much

LOVE 

we

put into

giving

.
A beautiful reminder for our family as we head into the Christmas season.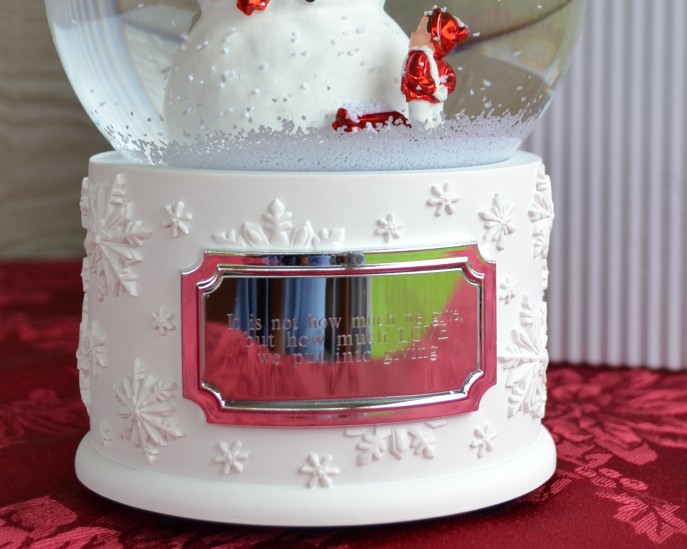 I love that this gift is one of several Make-A-Wish gifts in the collection. I would love for you to consider giving one of these gifts as every purchase includes a donation to the Make-A-Wish Foundation.
"For every purchase of our Make-A-Wish gifts, Things Remembered will donate $2 of the purchase price, with a minimum guaranteed donation of $150,000, to Make-A-Wish. Things Remembered has supported Make-A-Wish for 17 years and has raised more than $6.6 million to support the wishes of children with life threatening medical conditions. For more information, visit wish.org."
Isn't that wonderful?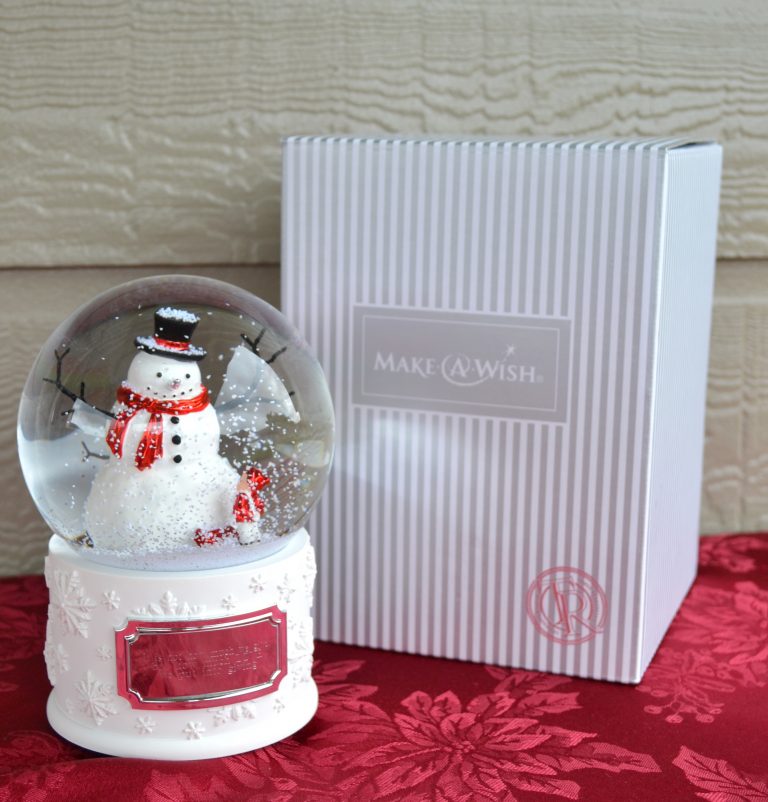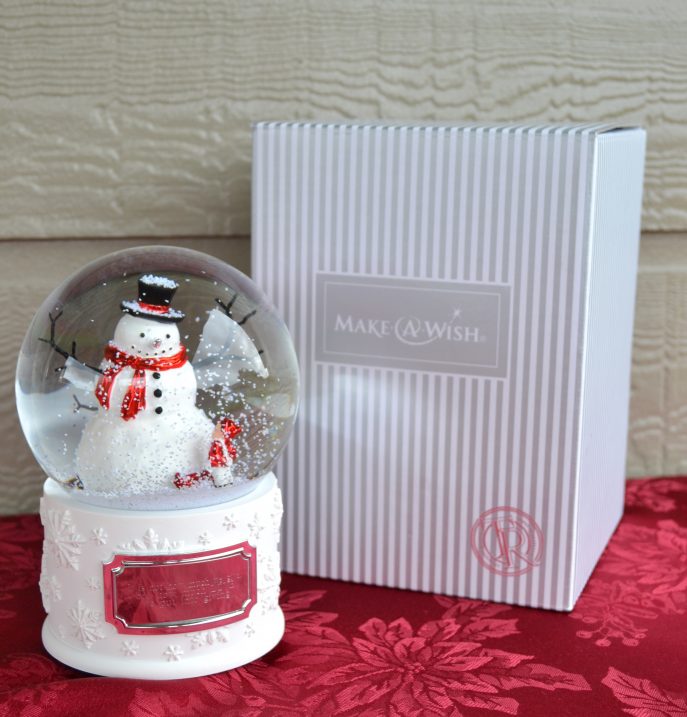 And to celebrate the joy of this season, Things Remembered is also hosting a wonderful #GiveMerry contest on Instagram.
Every day, till Christmas, a clue is posted on the Things Remembered Instagram page. Visitors then need to thumb through the online catalog, find the clue, return to the Instagram page and enter the name of the featured gift of the day in the comments. One winner is picked at the end of the day and he/she wins that featured prize and can have it personalized as well.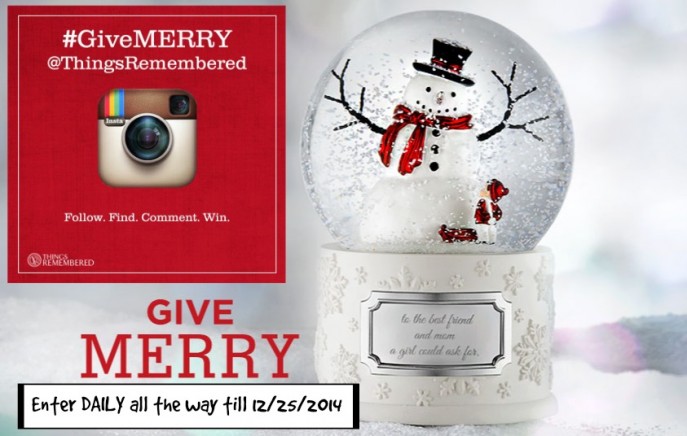 The odds of winning are great!
But before you hop away to enter the #GiveMerry contest for today, how would you like to win your own personalized, Make-A-Wish Winter Wonderland water globe?
Just leave a comment telling me what #GiveMerry means to you, this season.
Please use the Giveaway Tools form provided below to be eligible for this Mommy Snippets giveaway. 
** If you face any problems while entering this giveaway, please get in touch with me ASAP! ** .