We love the holidays. As soon as the weather starts to get a little cooler, fall fragrances waft through the air and warm earthy tones set the mood wherever we go, you will notice everyone just seems a little happier.
It's also a time when Hubs and I have to keep each other in check, as parents, to ensure we celebrate the Reason for the Season and focus on gratitude over gluttony.
I love that OshKosh B'Gosh has centered their holiday line, this year, around a similar sentiment…
 #GiveHappy 
This Christmas we're hoping the kids will have more opportunities to experience the joy of giving back in different ways…
through acts of love, service and time.
So even as I sat down to pick Christmas outfits for the kids I decided to narrow down to outfits that weren't over-the-top dressy but pretty, affordable, wearable for several activities planned and yes, festive looking too.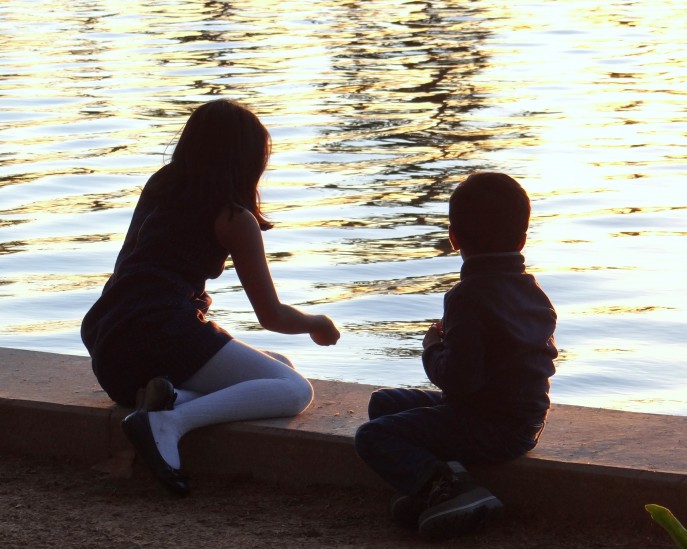 Dress for the holidays with OshKosh B'Gosh 
With the introduction of the Baby B'Gosh line earlier last year, shopping for holiday clothing for my 8 year old, 4 year old and 9 month old was so convenient this year. There are a handful of stores we shop at for the kids. OshKosh is one of them, mainly because the clothes are durable, trendy and affordable. (Especially when you shop smart and use coupons!)
This year I decided to shop online to see if I could coordinate clothing for all three clothes at leisure without feeling rushed. Considering I knew what to get size-wise for the kids it was easy. (I generally need to get my 8 year old a size 12 because she's tall. My 4 year old sizes up well in a size 5 and this time round I did notice that the 12 month sized dress just fits my 9 month old, so I may exchange this for a larger size.) The only things I miss, while shopping online, are the clearance racks at my OshKosh outlet store. They always have some really sweet deals!
When the kids dressed up in their outfits for our Christmas pictures at the park, I was thrilled.  OshKosh never fails to live up to expectations!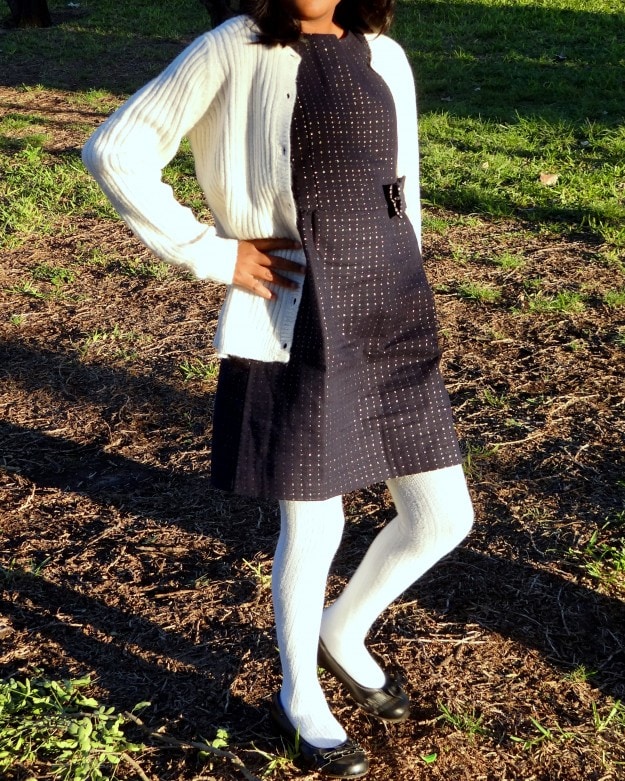 As if it wasn't enough to find a pretty, age appropriate, navy blue cotton dress with sparkly silver dots on it for my 8 year old to wear, they had an identical piece in their baby line as well. We paired hers with an elegant, off-white, shimmer, cable-knit cardi and tights.
Paired Little Missy's with an off-white, light cardi and gray tights.
How cute is this?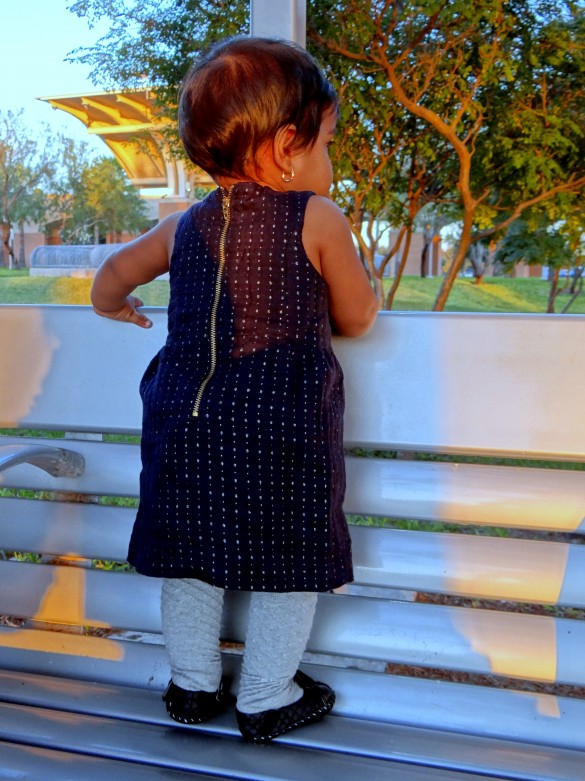 And both outfits suit the girls beautifully.
So yes, if you have daughters widely spaced in age, you don't have to feel sad about not being able to find clothes that match. You know where to go now!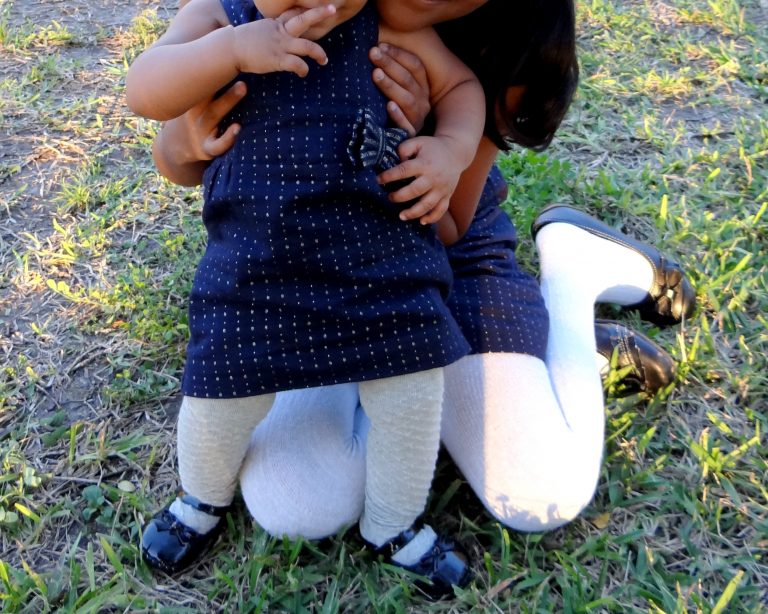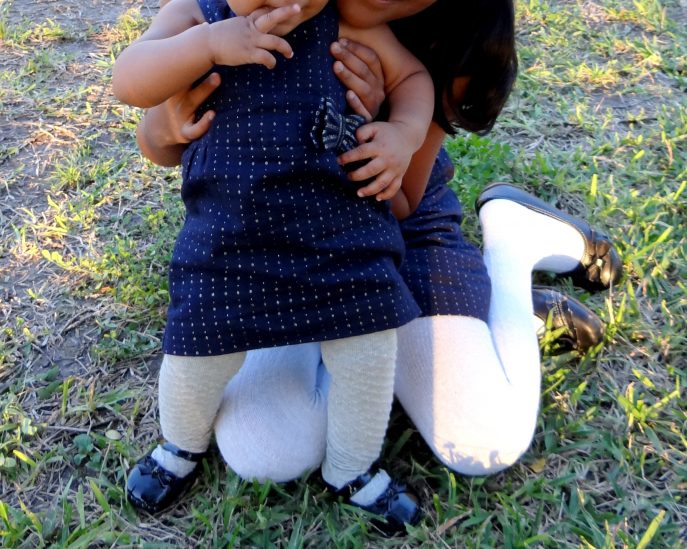 Little Man always looks dapper in plaid, so I couldn't resist getting the red button front, cotton, plaid for him. We paired his shirt with jeans and he insisted on sporting his Crocs boots to complete the look.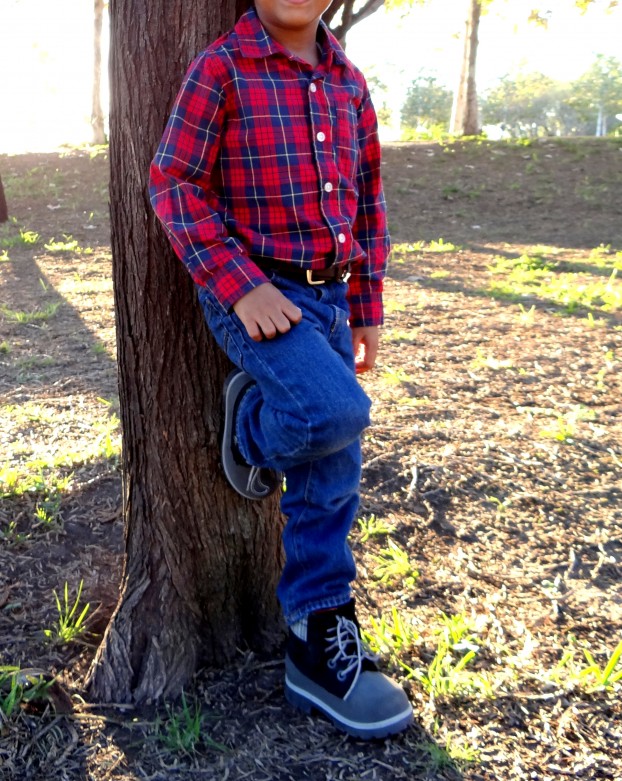 Considering we used a 25% off coupon (yes the same one I'm sharing below so you can rake up those savings too!), I was able to pick up fleece cozies for all three kids as well.
Thankfully our corner of Texas does not get any snow (though my 8 year old is praying that that changes this year) so these will be great for those days when there's a chill in the air.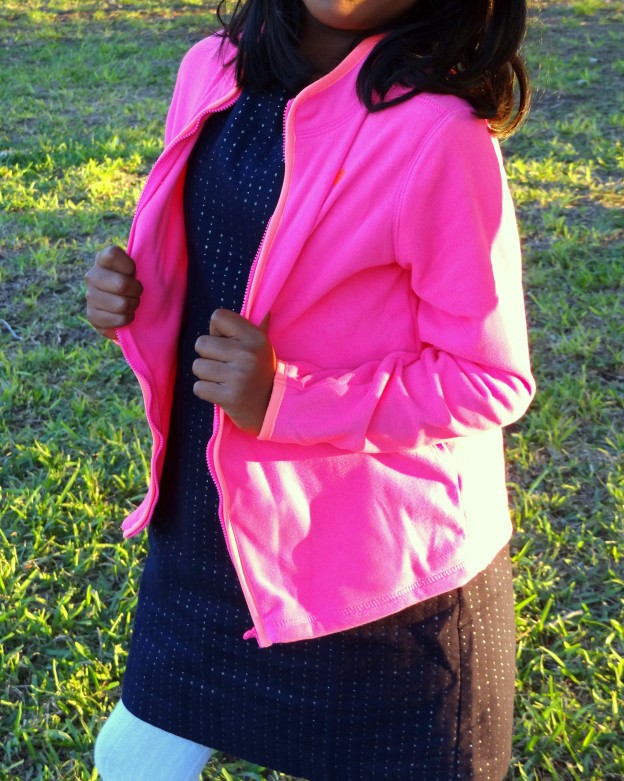 And yes, Little Missy and Dottie were able to match in their pinks once again!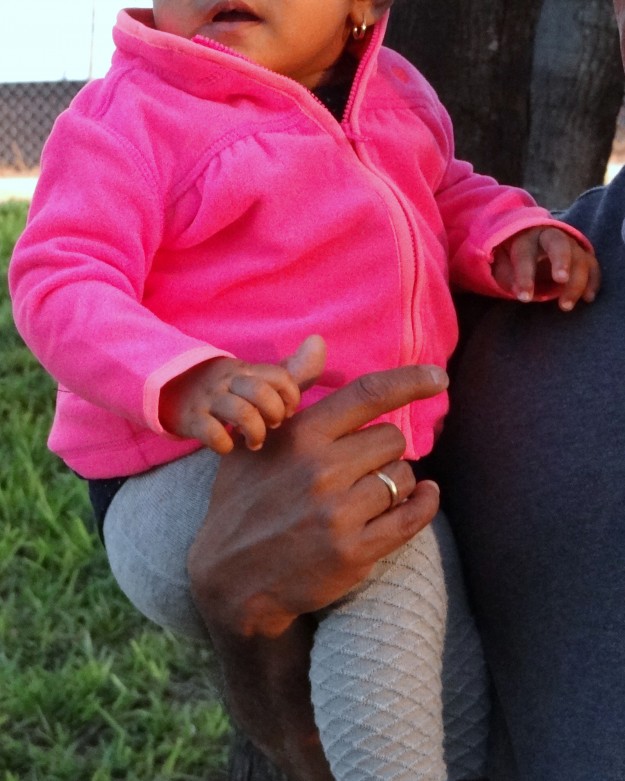 Little Man loves his navy-but-looks-more-like-gray, full-zip cozie. He insists it makes his look like his favorite Olympic athlete-Usain Bolt!! (Not sure where he gets these gems from!)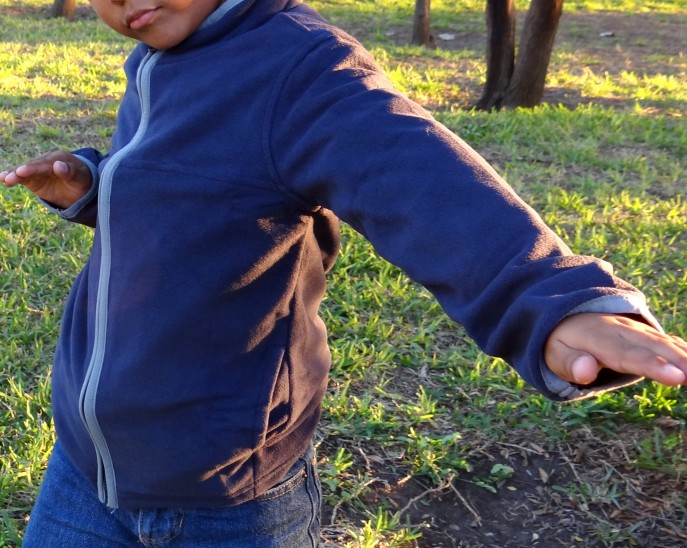 I paid less than $95 for the three outfits and the cozies…
definitely worth the money spent as the quality and durability of the OshKosh label is one that's yet to fail me.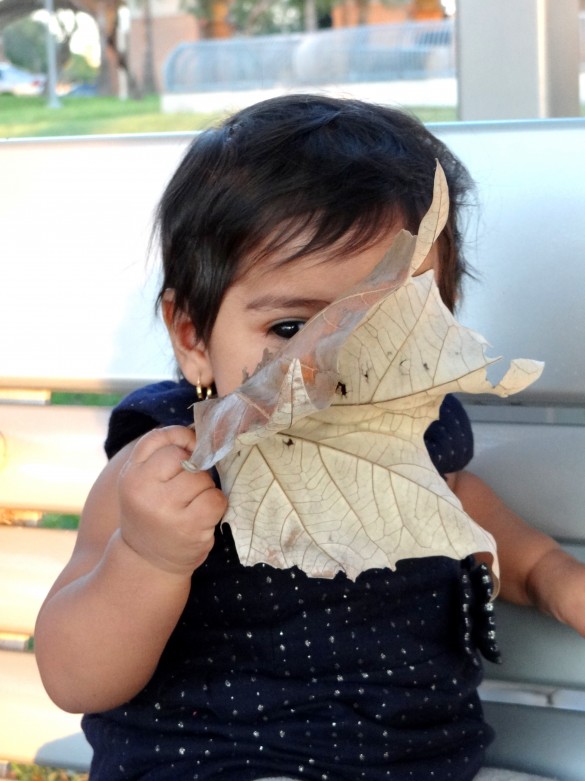 Ready to shop? I have an exclusive 25% off , in-store/online OshKosh coupon
Whether you plan to shop online or in your local OshKosh store (here's a store locator), use this 25% off a $30 minimum purchase coupon till 12/31/2014.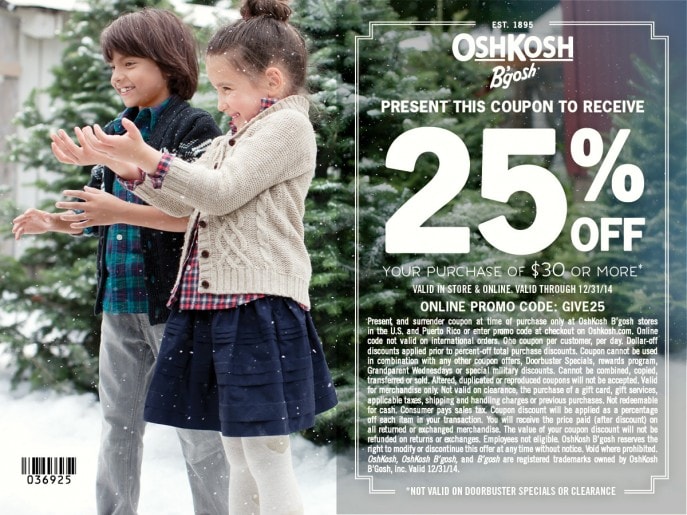 How does your family plan to "Give Happy" this Christmas season?