Watch The Jungle Book and enjoy a Papaya Caramel Thick Shake
This post contains editorial samples and/or affiliate links to products I recommend. While this adds no additional cost to you, I will earn a small commission on any sales made.
*This feature was re-published to include a delicious Papaya Caramel Thick Shake recipe, inspired by the movie.
Disney's much talked about movie, The Jungle Book, is now available on Digital HD, Blu-ray, Disney Movies Anywhere and DVD.
You know how there are some movies you can't watch just once? The Jungle Book is one of those movies. This is one Disney movie you will want to add to your home viewing collection.
Enjoy a Jungle Book movie night with the family
This is the third highest grossing film of 2016 and is worthy to be so with it's fantastic CGI animation and incredibly rich visual effects. From start to finish, you feel gripped into the storyline.

Directed by Jon Favreau ("Iron Man"), based on Rudyard Kipling's timeless stories and inspired by Disney's classic animated film, "The Jungle Book" is an all-new live-action epic adventure about Mowgli (newcomer Neel Sethi), a man-cub who's been raised by a family of wolves. But Mowgli finds he is no longer welcome in the jungle when fearsome tiger Shere Khan (voice of Idris Elba), who bears the scars of Man, promises to eliminate what he sees as a threat. Urged to abandon the only home he's ever known, Mowgli embarks on a captivating journey of self-discovery, guided by panther-turned-stern mentor Bagheera (voice of Ben Kingsley), and the free-spirited bear Baloo (voice of Bill Murray).

Along the way, Mowgli encounters jungle creatures who don't exactly have his best interests at heart, including Kaa (voice of Scarlett Johansson), a python whose seductive voice and gaze hypnotizes the man-cub, and the smooth-talking King Louie (voice of Christopher Walken),who tries to coerce Mowgli into giving up the secret to the elusive and deadly red flower: fire. The all-star cast also includes Lupita Nyong'o as the voice of the fiercely protective mother wolf Raksha, and Giancarlo Esposito as the voice of wolf pack's alpha male Akela.
"The Jungle Book" seamlessly blends live-action with photorealistic CGI animals and environments, using up-to-the-minute technology and storytelling techniques to immerse audiences in an enchanting and lush world.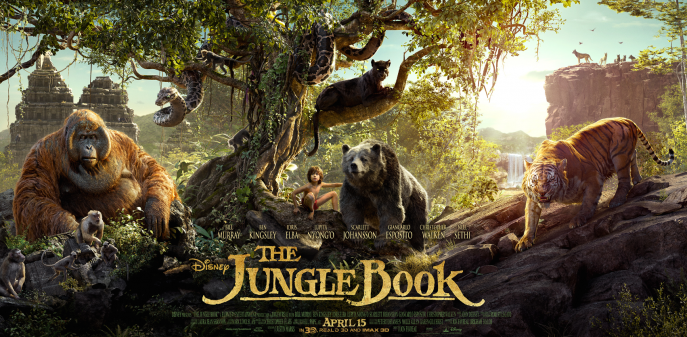 The Blu-ray comes with some fun bonus features:
The Jungle Book" Reimagined
I Am Mowgli
King Louie's Temple: Layer by Layer
Audio Commentary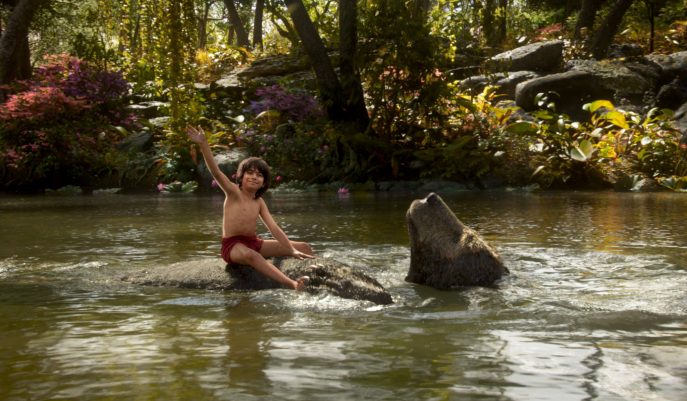 Everything about the movie is very realistic. It's hard not to fall in love with Mowgli and feel the need to jump in to protect him. With several close encounters with the villains in the jungle , the movie rolls through with you sitting at the edge of your seating wondering when it is you need to jump in!
If you've watched Disney's Jungle book (the cartoon version)on repeat while growing up, you will appreciate the care taken to ensure the movie follows close to the story line ensuring the same does not get diluted while trying to entertain.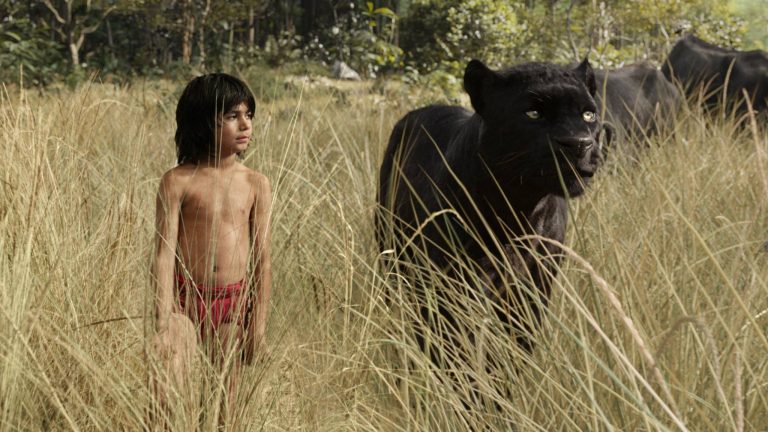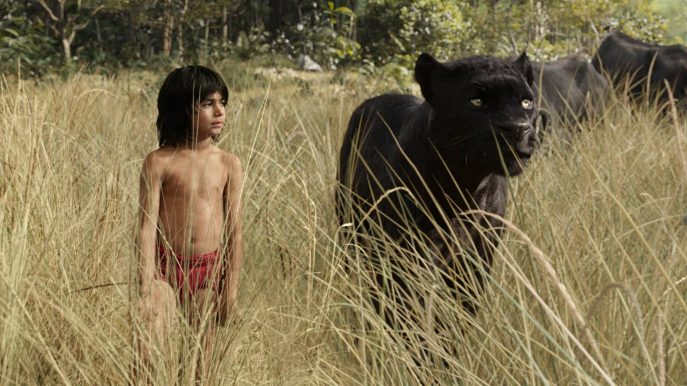 Spoiler alert:
Everything is very realistic which makes the viewing experience so much more exciting. But if you do have sensitive, young viewers I have to warn you that Shere Khan's viciousness and appearance can be a little unsettling and scary.
You will also need to be prepared for questions from little ones after scenes that involve violence like when Shere Khan kills Mowgli's father and later Akela.
Kaa can be intimidating too.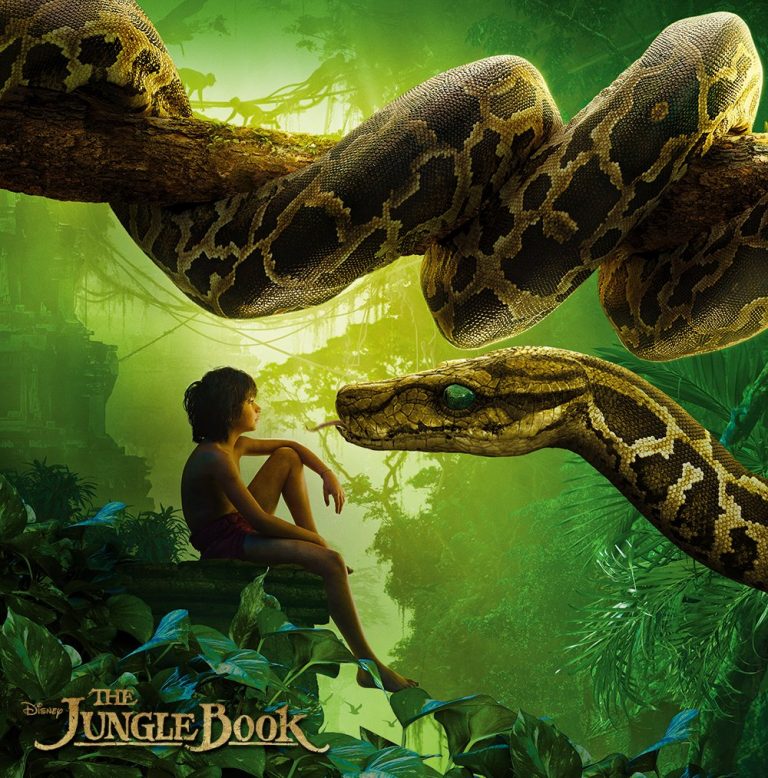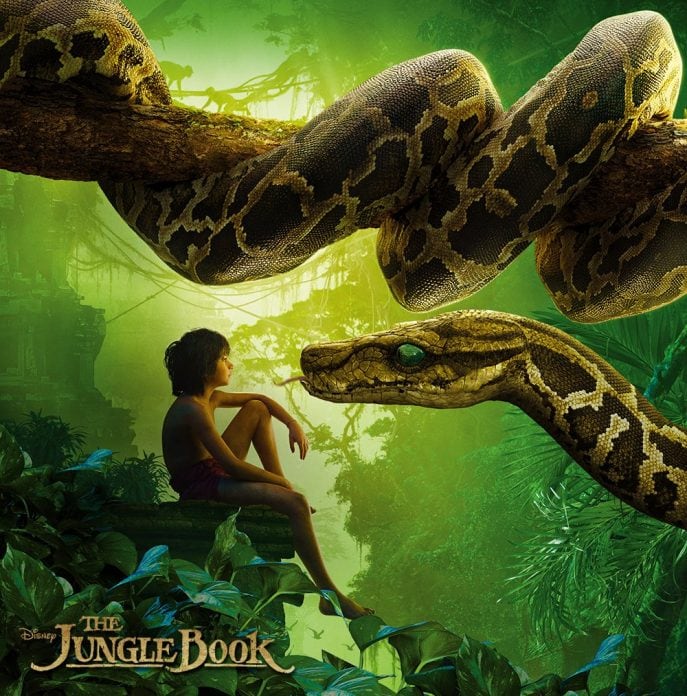 I love that the movie brings back song favorites like The Bare Necessities and I Wanna Be Like You. (You can grab The Jungle Book soundtrack separately,for your family to jam out to in the car later!).
And yes, the scene where King Louie talks about papayas, did inspire this easy 2 ingredient thick shake recipe.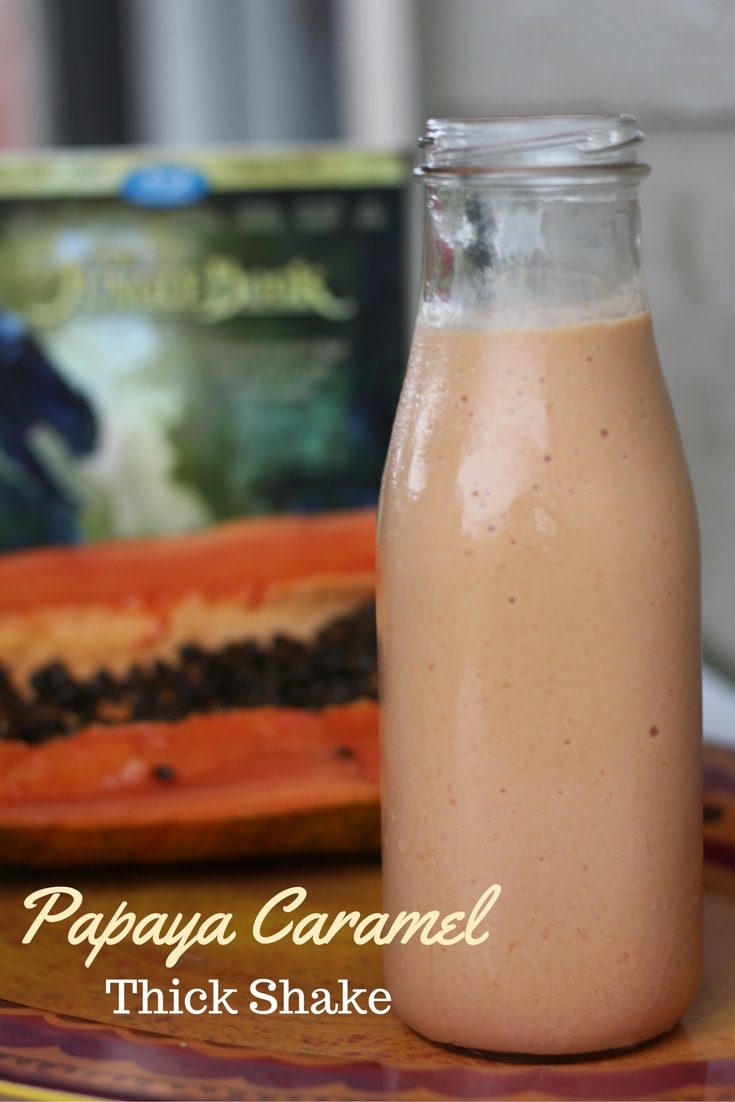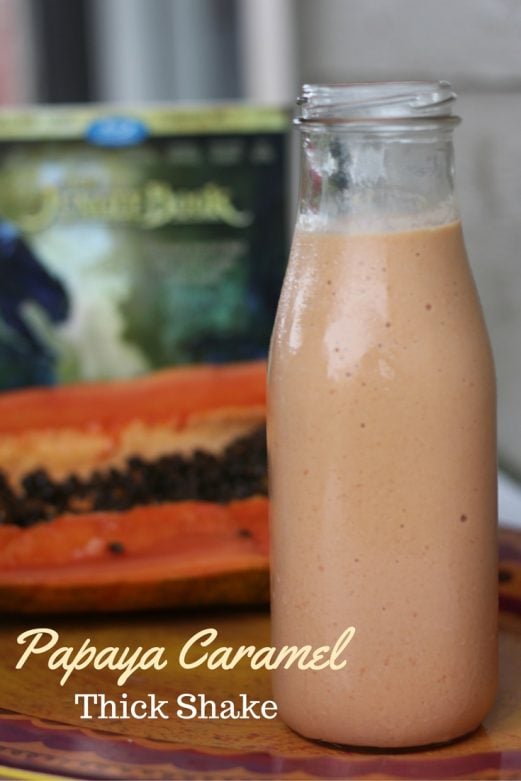 Papaya Caramel Thick Shake
Papaya and caramel may not be a flavor combination you have tried before but I promise, the flavors marry well, making this taste like a papaya flavored toffee!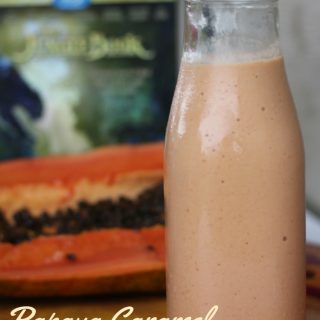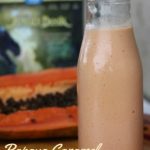 Papaya Caramel Thick Shake
Ingredients
Half a papaya -chopped

Preferably refrigerated/chilled

7-8

icecream scoops of Caramel Sea Salt Ice Cream or Gelato

I used Sprout's Caramel Sea Salt Gelato You can also go with a plain Caramel Ice Cream
Instructions
Pop everything into your blendar/Ninja and blend well.

Serve it fresh from the blender and because the shake will be nice and thick, skip the straw and serve it with a long ice cream spoon. 😉
I'd love to hear from you. Hop over to chat with me on Facebook and/or Twitter