Teens love self-expression. They thrive in their ability to be unique and make choices. Their bedrooms should accurately display this unique quality. Parents often struggle with how to let their teen express herself in her space, while allowing for change as interest shift, and not breaking the budget!
This feature has been authored and sponsored by our brand partner and may include affiliate links. 
10 Fun Teenage Girl Room Decor Ideas
By incorporating a few design elements, parents can guide their teen into making a safe haven in which she feels comfortable in and loves. Their spaces should be multifunctional and include a space to study, sleep, and socialize.
Bold Walls
Bold, vibrant colors draw in teenagers. They feel most comfortable in high energy spaces, and color is a great way to up the energy. Consider painting the room a shocking hue. Vinyl decals also show that the space belongs to a younger person and can be found for almost any interest. For example, a teen who loves music can accent a yellow wall with music notes, or a guitar cut-out. These decals are easily removable and repositionable.
Textures
Texture allows you to break up the vibrant colors of a teen's room. Purchase items that have distinct textures, such as rugs or pillows. While items with subtle textures are typically found throughout our homes, a teen's room is the perfect place to add in fuzzy throws or rugs, sequin pillows, or thick curtains. Consider hanging a curtain to create a separate space, for example around the bed or study area.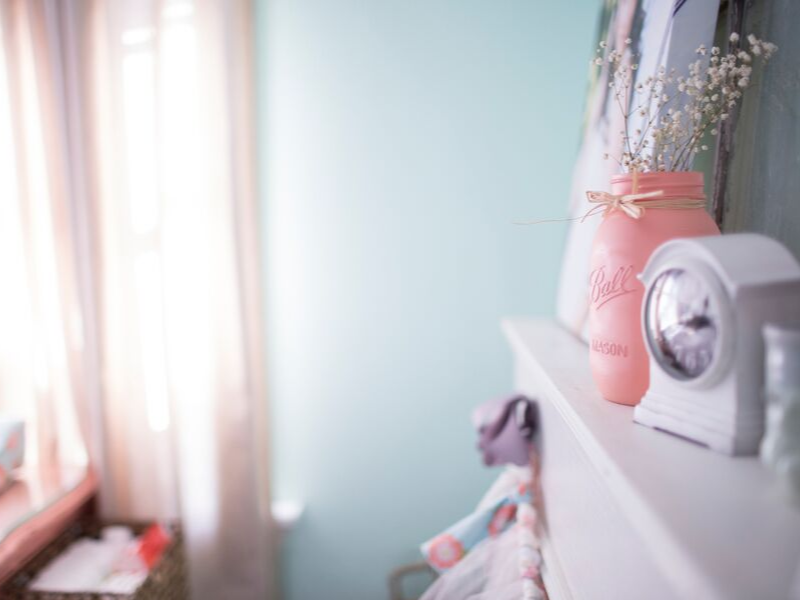 Themes
We tend to pick room themes for our small children. However, teens' interests change. Themes are no longer practical, but you also want to avoid not having any guidelines for the décor. Instead of themes, parents of teens should focus on a color palette and pattern. By narrowing the options, you can create a space that displays a variety of interest without looking thrown together. The color palette and pattern connect all the individual items your teen loves and gives the room a cohesive look.
Statement Piece
Teens love to make a statement! They should have one piece that becomes the focal point of the room. This piece can be furniture, a wall hanging, enlarged photo, or even an entire wall. It will anchor the room and be the first thing people see when they walk in the room. Consider painting or using vinyl decals to create an accent wall with a fun pattern. A single, large piece of furniture also draws lots of attention, especially if it is an unexpected color!


Study Space
The room of a teen serves as a retreat from the rest of the world. Here they can be themselves and occasionally to get some work done in peace! The space should be functional and encourage good study habits. When designing the study space, make sure they have a clean and ready to use writing surface. Utilize wall shelves or drawers to hold supplies and keep the writing surface free of clutter.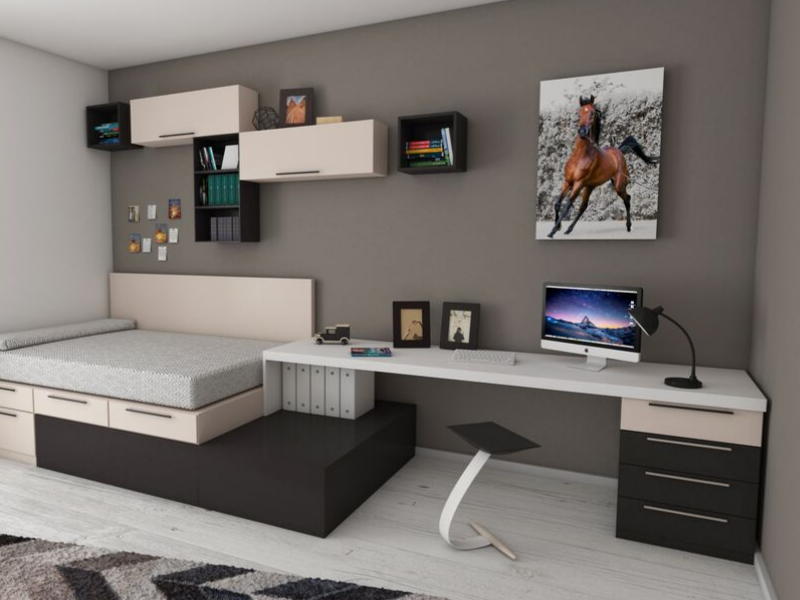 Display Boards
Friends are a huge part of a teenager's life and should be included in the design of the room. Display boards, such as a cork or bulletin board, allow teens to show off the people and things most important to them. They can also use this board to pin images and quotes that inspire them, schedules, or invitations. They will be able to see all of their favorite things at a glance and can easily change them as they make new memories or move onto new interests. These images will help them focus and can be part of the study space.
Unique Storage
The number one complaint about teen rooms is the mess! Discourage it by giving them creative storage solutions. Cube shelves with vibrant baskets make clean-up a breeze! Simply throw things into the containers and push them back on the shelves. Many companies make multi-use furniture, such as storage ottomans. These pieces will allow teens to quickly and easily clean and have places for friends to sit and hang out.
Social Area
By nature, teens are usually extremely social and need a space to share with friends. Think about comfort over style in this area. Bean bags, comfy chairs, pillows and blankets should be the focus. Teens want an area to lounge with one or more friend and discuss their life without parents hovering over their shoulders. If you have space, a couch or loveseat is an excellent addition to the room.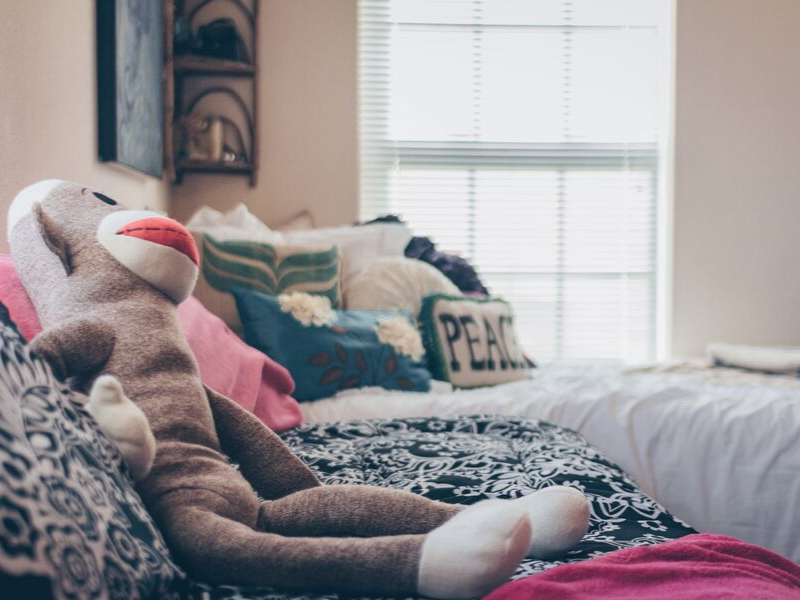 Photo Blankets
Custom photo blankets make perfect add-ons for a teen room. They are available in a variety of sizes, and textures. Teens can choose their favorite photos to add to a collage and have it printed on a blanket to keep forever. Themed collage blankets allow teenagers to display all of their favorite memories, photos of them and their friends, or even their pets. A teen could design their blanket with photos from their most recent vacation and relive it every night when they sleep! The possibilities are endless.
Entertainment
Movies, TV, books, video games, and art are just some of the many things that entertain teens today. Each teenage girl should be able to enjoy her favorite things right in her room. Plan for her to have a space dedicated to whatever it is she loves. Consider a wall-mounted TV to save space and creative shelving to hold their gaming systems or supplies. Also, remember that her friends likely share the same interest and plan to have more than one teen participating in whatever the activity is.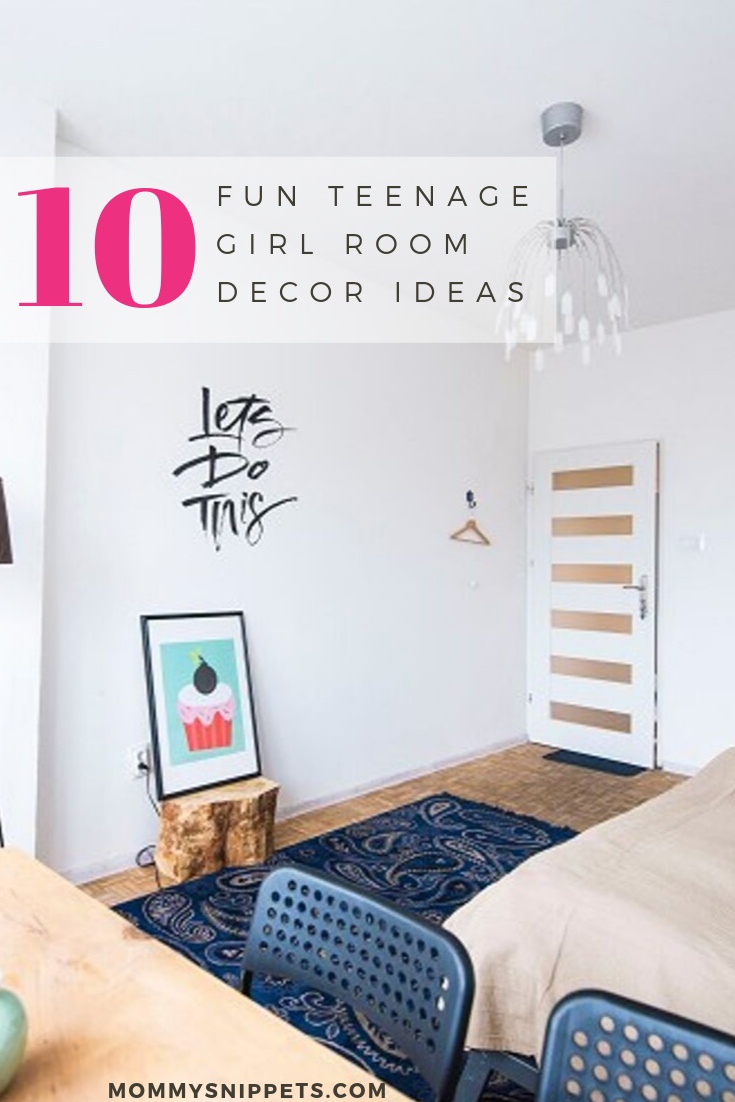 Creating a teen's space is a worth-while process of self-discovery. Teens will be able to express their ideas and separate themselves through the items they choose. These rooms will not look like any other room in the house, but the teens will love them and claim them as their own. A final reminder, teens crave high energy areas, unlike adults who often decorate in calming tones. They also operate as much as possible in this room, and the room should be functional to reflect this preference.
I'd love to hear from you. Hop over to chat with me on Facebook and/or Twitter