What to look for when deciding between a Minivan and SUV
This post contains editorial samples and/or affiliate links to products I recommend. While this adds no additional cost to you, I will earn a small commission on any sales made.
Each year many families find themselves outgrowing the traditional passenger vehicle, needing extra room to accommodate their family.  Sometimes this happens because their family has grown in size, and other times it's because they need more room to fit luggage and other items. Either way, SUVs and Mini Vans are two great options for these families to choose from. The problem, however, begins when trying to decide between the two. Both styles of vehicles have their pros and cons. Check out these points to consider, before deciding on one or the other. 
This feature is sponsored by our brand partner in San Antonio, TX. If you're in the area and need a reliable vehicle, consider LoneStar Chrysler Dodge Jeep San Antonio for your automotive needs.
Minivan and SUV: The Pros and Cons of Each
Minivan Pros
One of the most notable pros of minivans is its spacious and child-friendly design. Doors are often equipped with features making it very simple for parents to safely open and close them. They are also usually lower than SUVS, allowing children to climb in and out of them freely. Mini Vans are customizable, allowing you to opt for added features like a DVD player and screens in order to keep children occupied during the drive.
Another great thing about minivans is that they generally have more cargo space than SUVS. This comes in handy if you are planning on traveling with a stroller and/or other baby equipment.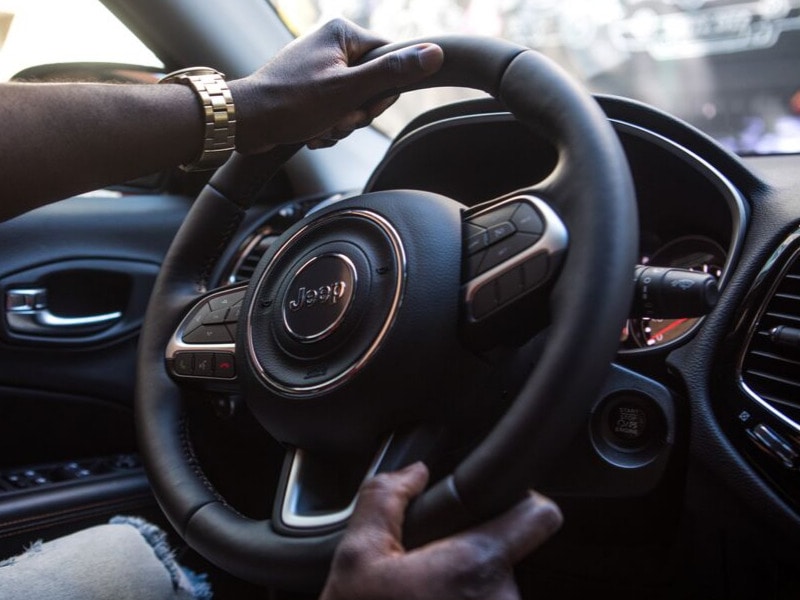 Minivan Cons
The biggest con of minivans lies in aesthetics. Many people see them as less stylish than SUVs, and they have been labeled as the "soccer mom" car, depicted as a vehicle solely used to cart around children. Despite the innovate new designs, and sleek models that have been released over the years… many people will just never see a minivan as a "cool" car.
SUV Pros
There are many different SUV makes and models, but overall they are generally seen as sportier than minivans. While few people actually take their SUVs off of the normal road, they are built to be able to withstand tougher terrains than Minivans. SUVs also normally sit up higher than minivans, a feature that some people prefer.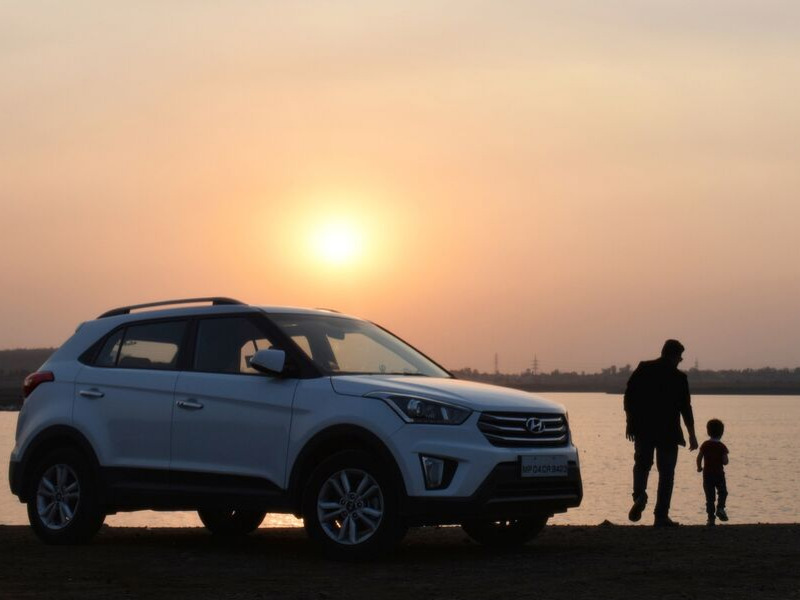 SUV Cons
Unlike minivans, SUVs aren't built with children entering and exiting them in mind. The fact that they sit up higher means that younger children will often need some assistance entering and exiting the vehicle. SUVs also often don't have as much cargo space as minivans do, when you are getting into the SUV models with third rows. Although you can still get DVD players and televisions installed in SUVs, they aren't as commonly pre-installed as they are in minivans. It can also be harder for children in the third row to see unless you opt for the captain seating style.
Both SUVs and Minivans have their pros and cons. Like any vehicle choice, it mostly comes down to personal preference. When choosing the same, be sure to compare and contrast all of the features, and find the one that offers you what you and your family needs. Every family's needs and experiences different, and it's important you find the vehicle that works for yours!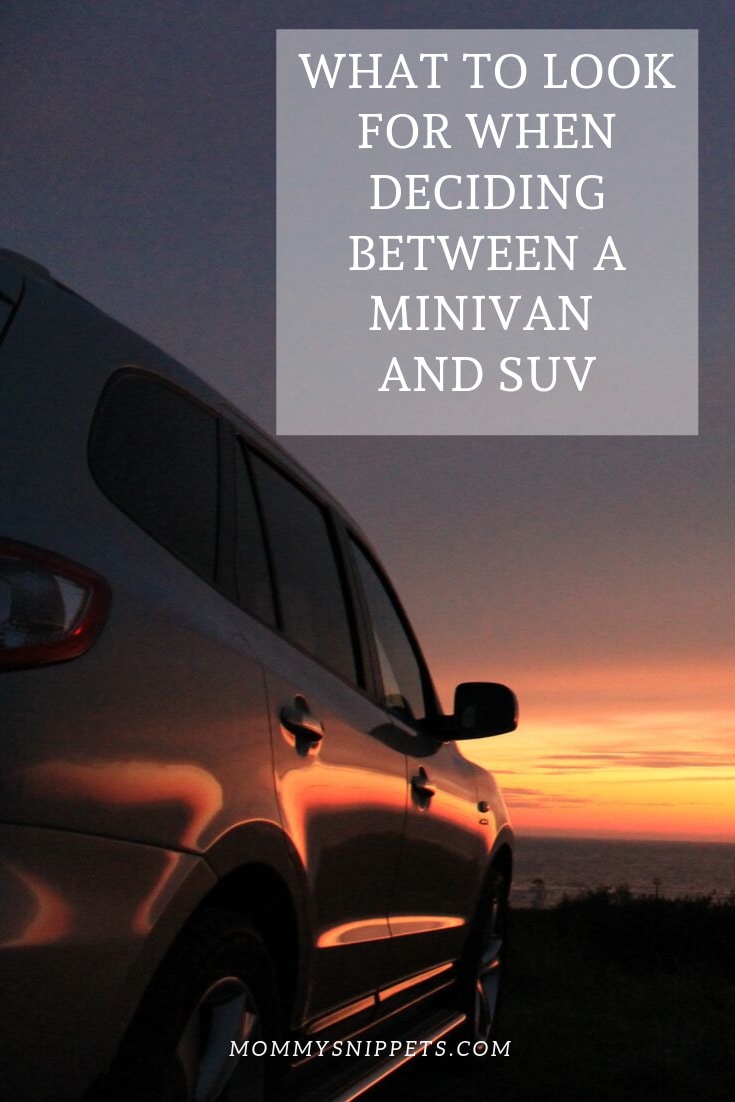 I'd love to hear from you. Hop over to chat with me on Facebook and/or Twitter