This post contains editorial samples and/or affiliate links to products I recommend. While this adds no additional cost to you, I will earn a small commission on any sales made.

At times when God speaks, it's a still small voice…sometimes even a whisper. And it's at times like these that He invites us to be still and know that He is God (Psalms 46:10).
Join me as I share with you God Whispers that have that sustained, strengthened and encouraged me on my journey to be the Mommy and Wife God wants me to be.
.
Stop…and Bless!
. 
It seems like the days get busier as the year rolls out.
And to cram all we can in a day, we tend to "microwave" and shorten the things that are actually important.
Like our time alone with God.
You may be going through an uncertain period in your life or perhaps you're riding a storm. And this may be hard, but I encourage you to stop whatever you're doing to list out on paper the things you are thankful for.
Tell Him.
Tell Him, how you're thankful and give Him credit for …
the food on your table,
the health of your children,
clean drinking water.
His Protection over your life,
the provision of your needs,
your family,
your life.
Just keep adding to that list and as it grows you will recognize God's Faithfulness upon your life.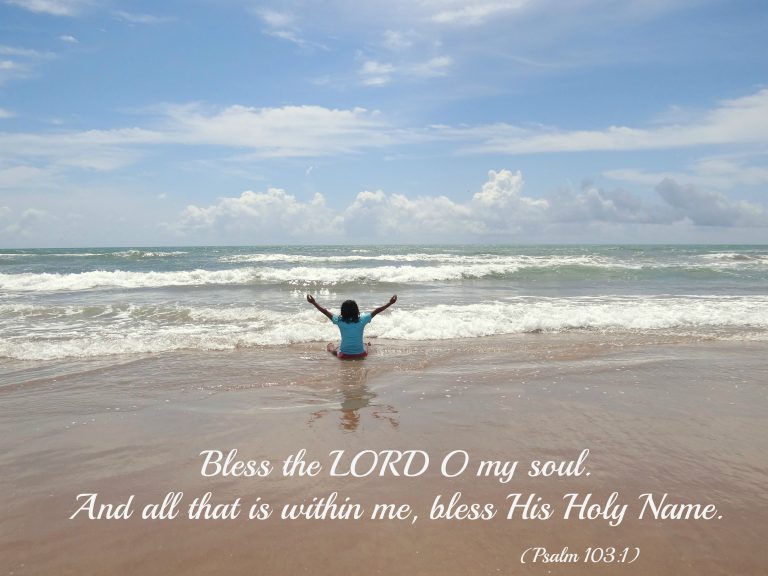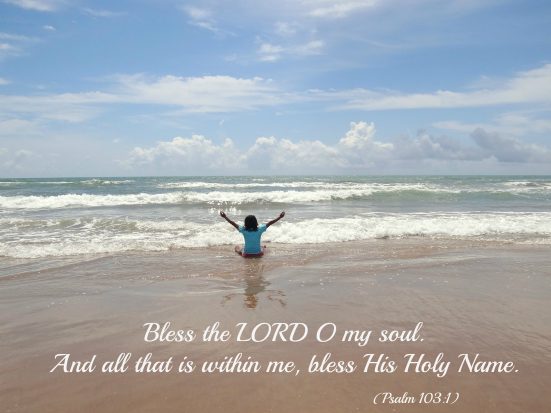 As the Psalmist says in Psalm 103:1-5…
Bless the Lord, O my soul; And all that is within me, bless His holy name!
Bless the Lord, O my soul, And forget not all His benefits:
Who forgives all your iniquities, Who heals all your diseases,
Who redeems your life from destruction,
Who crowns you with lovingkindness and tender mercies,
Who satisfies your mouth with good things, So that your youth is renewed like the eagle's
The next time you're rushing around through the day or feel overwhelmed with whatever's weighing you down, would you do what I've learnt to do?
Stop…
and Bless!
Yes, direct every ounce of gratitude within you towards  who He is and what He has done in your life.
You will see how you will walk away from the moment…
encouraged, strengthened and refreshed.
Yes, you will then know with all your heart that He who has taken you through your yesterdays is well able to carry you through today, tomorrow and the tomorrows to come.