20 of the best stocking stuffers for kids
This post contains editorial samples and/or affiliate links to products I recommend. While this adds no additional cost to you, I will earn a small commission on any sales made.
Stumped on what to put into your child's stocking? Look no further! Here's a round-up of 20 of the best stocking stuffers for kids .
Finding items to fill stockings year after year can become redundant. I am here to help you kick that idea to the curb. Let's spruce up stuffing those stockings this year and give kids some items that really count.
20 of the Best Stocking Stuffers for Kids
There are some classics on my list including a Slinky and a Tin Kaleidoscope as well as a few gifts centered around the true reason for the reason.
As you can see there are a variety of items to fill those stockings. I also like to add a candy cane with this poem attached.
"Look at a CANDY CANE, what do you see?
Stripes that are RED like the BLOOD shed for me!
WHITE for my Savior, Who's sinless and pure!
"J" is for JESUS, My Lord that's for sure!
Turn it around And a staff you will see —
Jesus, my SHEPHERD, Is coming for me!"
How will you be stuffing your kids' stockings this year?
Do you have any ideas to share?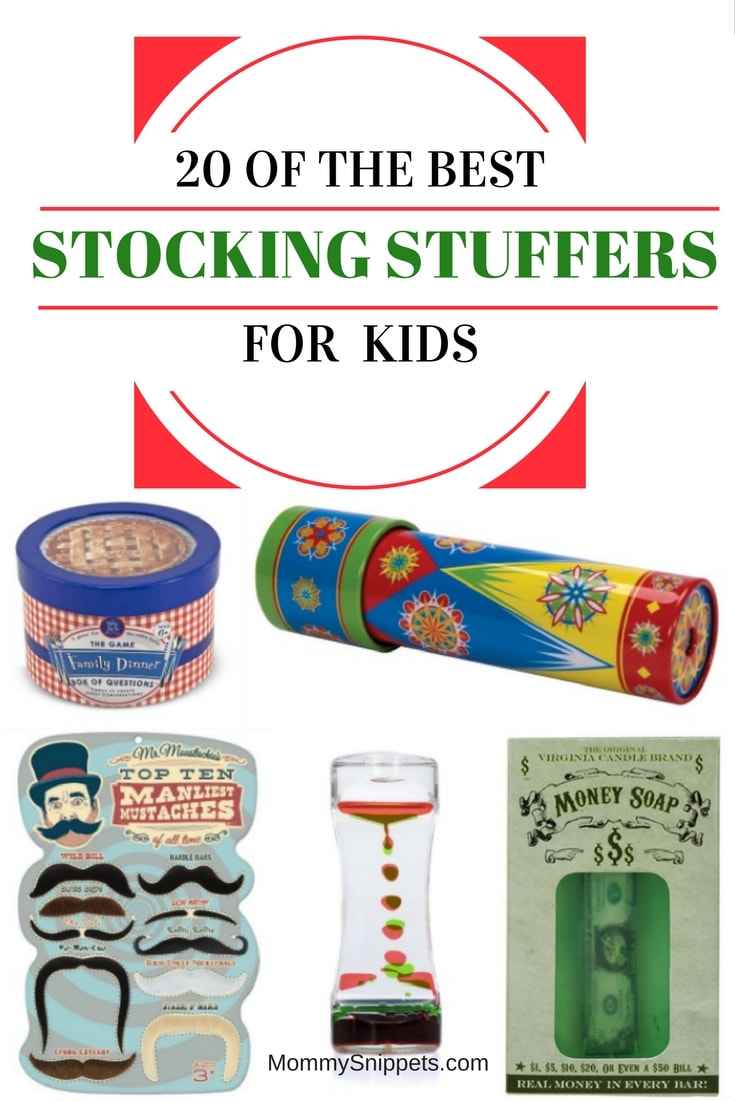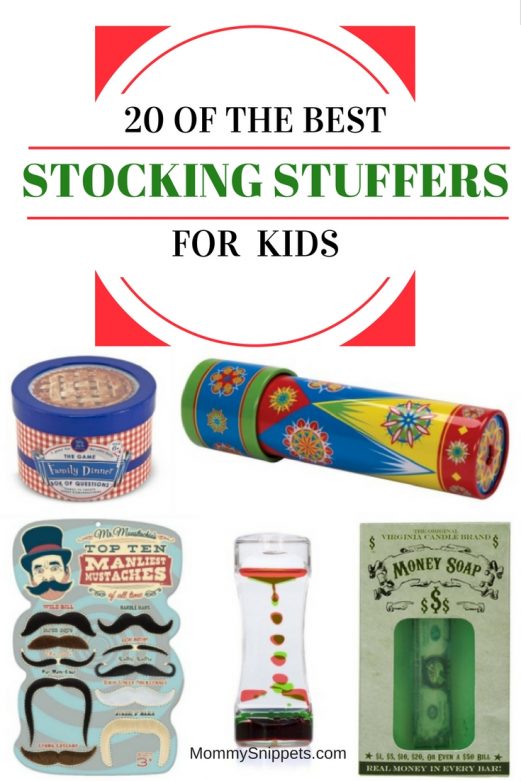 I'd love to hear from you. Hop over to chat with me on Facebook and/or Twitter