Fill baby's stocking with gifts that will delight baby and parents alike.
20 Stocking Stuffers every Baby will Love
I found the perfect chunky Noah's Ark Board Book as well as an adorable Blessed Onesie that will fit perfectly inside of a stocking. But that's not all. Take a look at all of the goodies I found. I even included some keepsakes that baby can hang onto for years to come.
Once baby's stocking is filled and Christmas morning arrives, make sure you have the camera ready to capture the joy on her face as she pulls gift after gift from the stocking.
What stocking stuffers for baby caught your eye?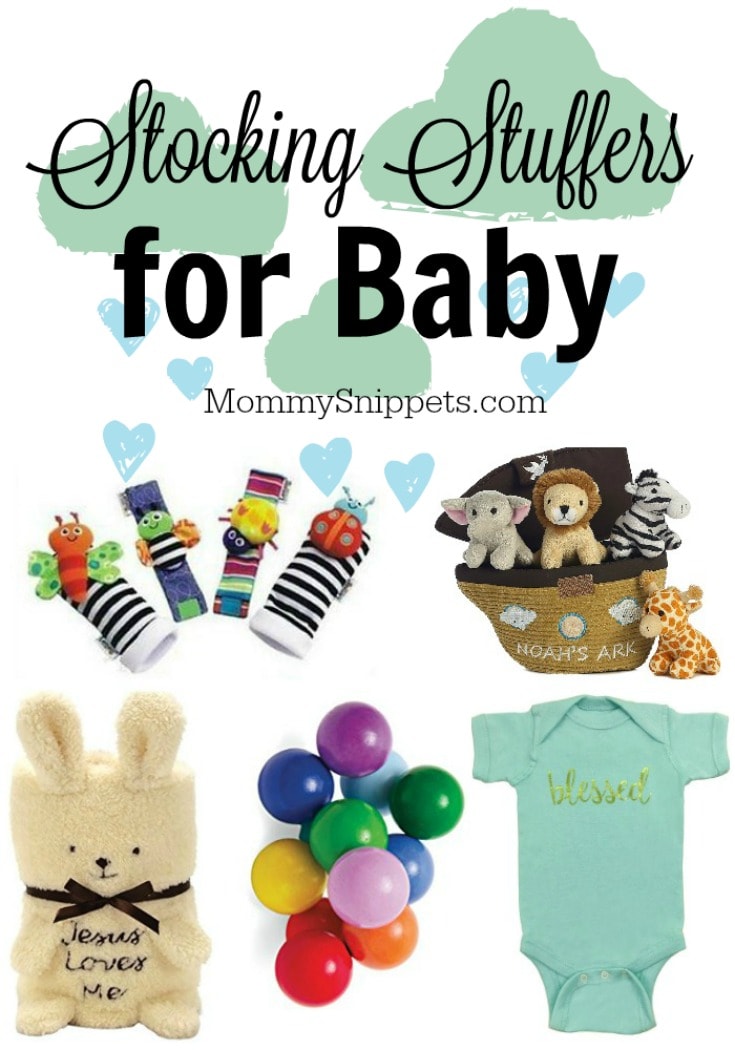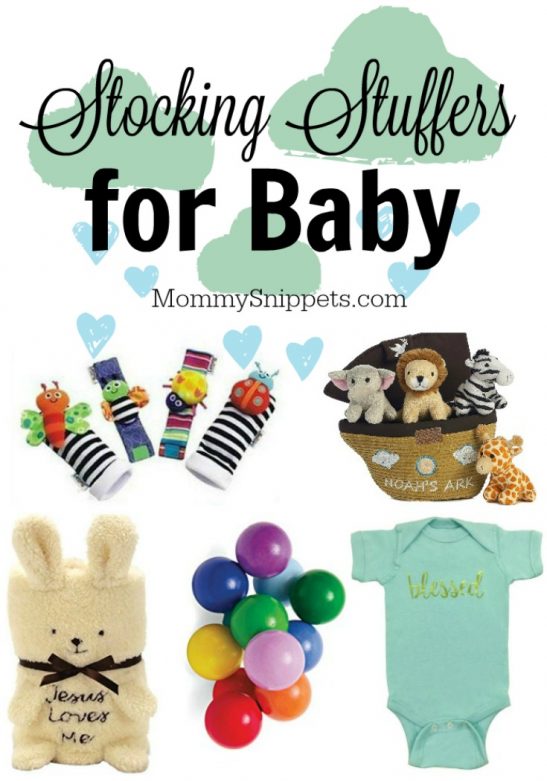 I'd love to hear from you. Hop over to chat with me on Facebook and/or Twitter