Fun with the Disney Minnie Mouse Stencil N' Style Minnie
This post contains editorial samples and/or affiliate links to products I recommend. While this adds no additional cost to you, I will earn a small commission on any sales made.
Sponsored by Mirum for Mattel.
So your child loves Disney's Mickey Mouse Clubhouse gang but you don't want to get her a plush character to cuddle. Get her this sweet, non-noisy toy that will keep her entertained on that long holiday road trip:
The Disney Minnie Mouse Stencil N' Style Minnie

The Disney Minnie Mouse Stencil N' Style Minnie is a sweet toy from Mattel comes with a 10 inch Minnie Mouse doll, 6 snap-on stencils and the light-up styling pen.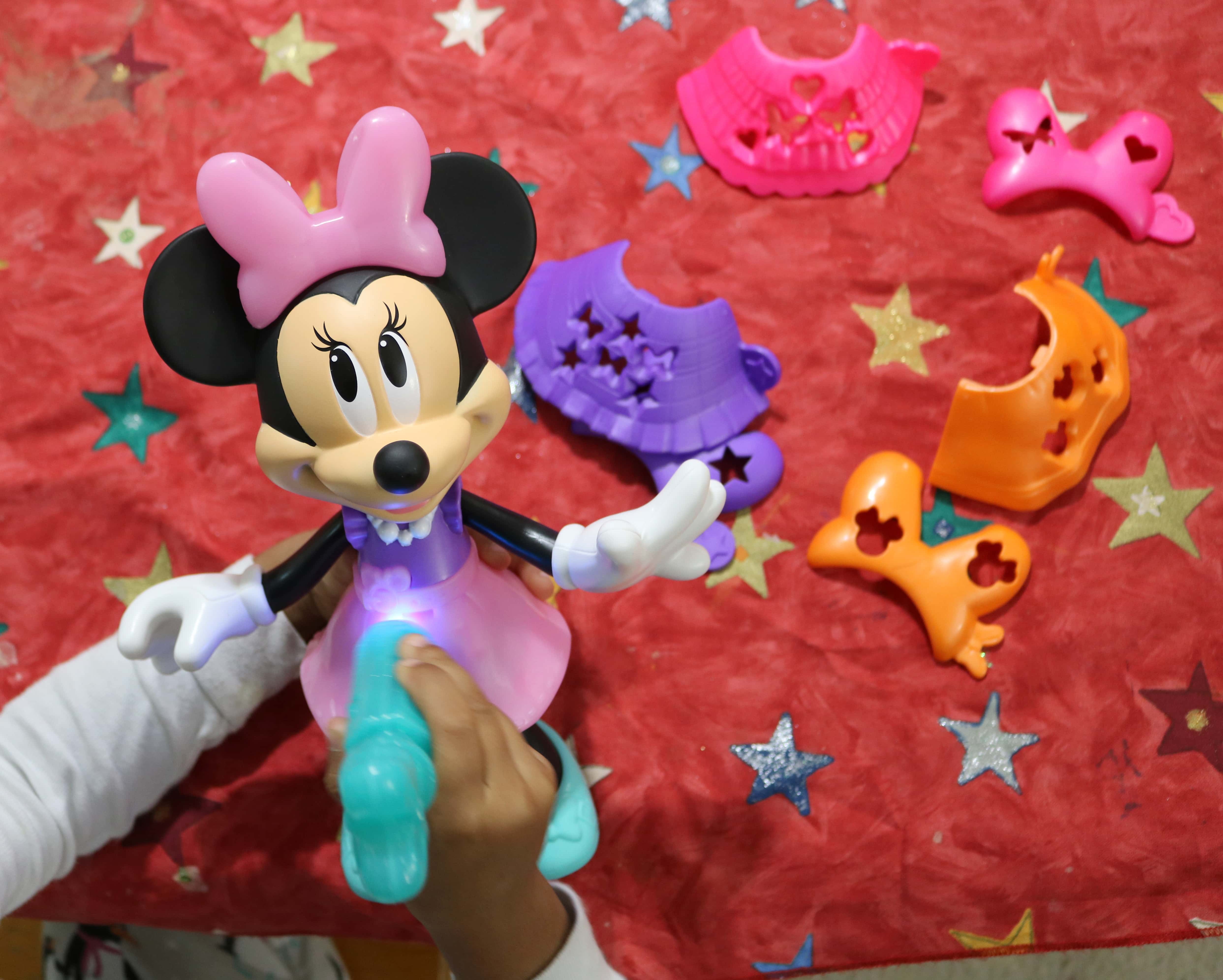 Children as young as 2, will enjoy changing the stencils (3 bow stencils and  3 skirt stencils) and creating designs with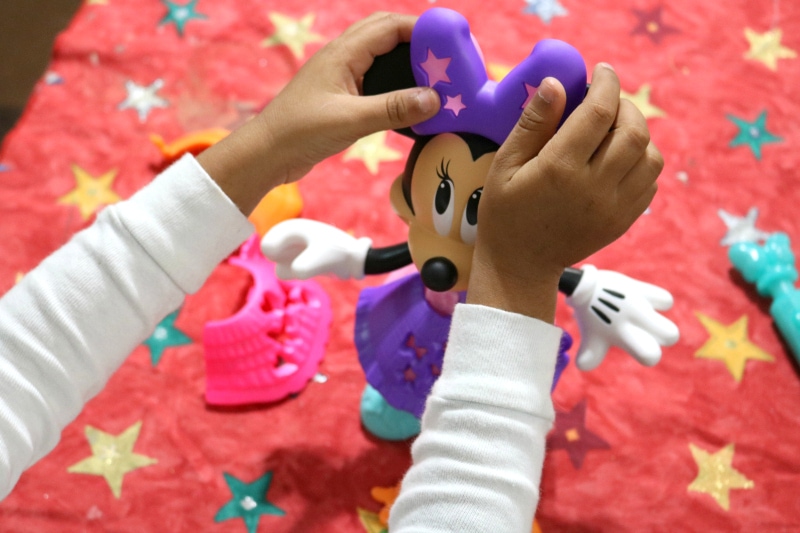 or even without the given stencil, using the "magic" styling pen.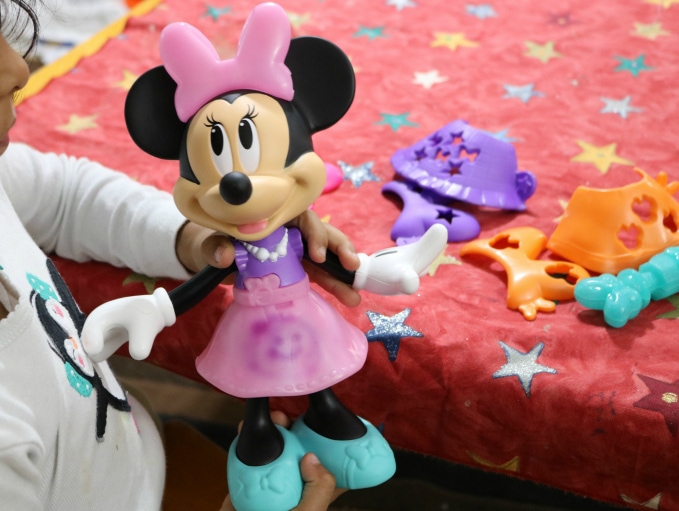 Using the pen is easy and yes, the pen does come with batteries loaded. You will have to remember, though, that the stencil shape outlines are small so the pen won't always draw out the shape perfectly.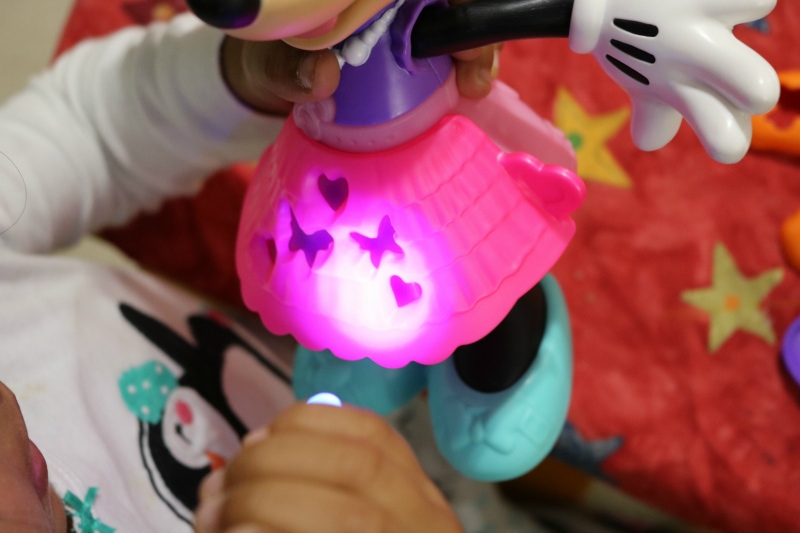 This, nevertheless, didn't deter my soon-to-be 4 year old from spending a good chunk of her evening drawing designs on her Minnie's pink skirt and bow.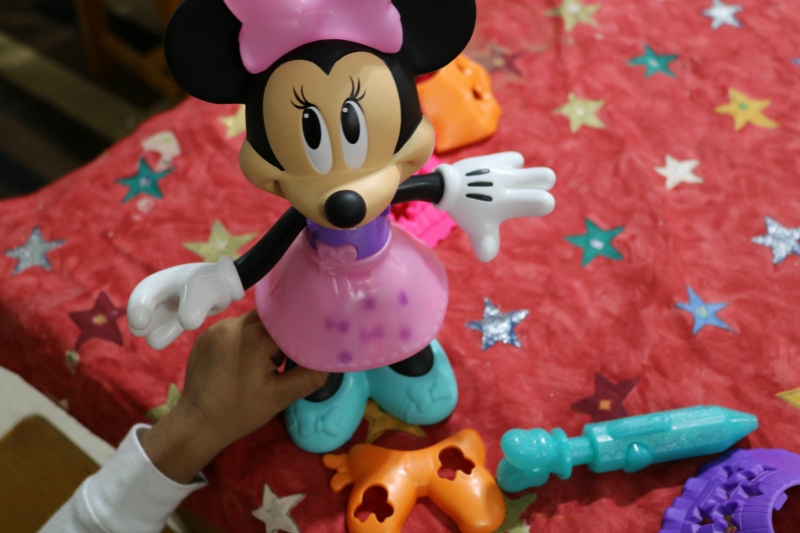 Designs drawn onto the skirt and/or bow fade away a few seconds after drawn on, allowing your child to play designer once again.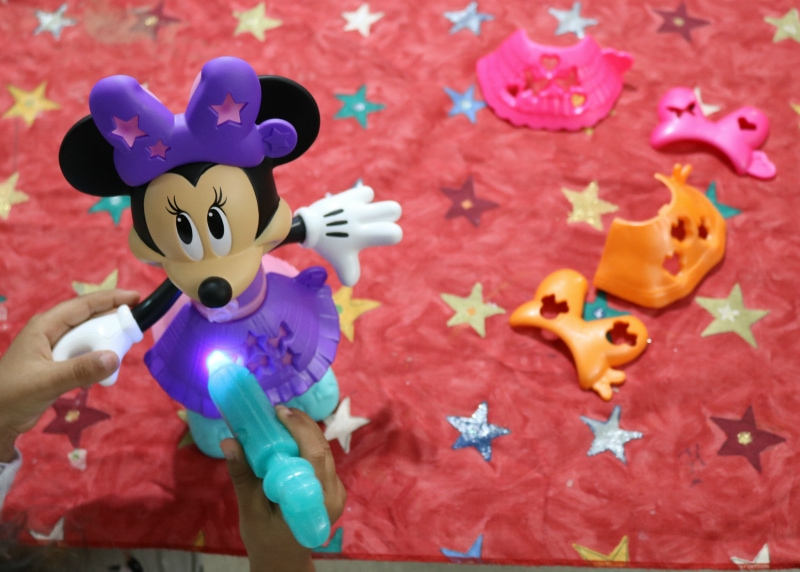 Don't forget, this is available at Walmart. I would recommend ordering online and doing an in-store pick up to make sure you get a set or two for your mini Minnie fans.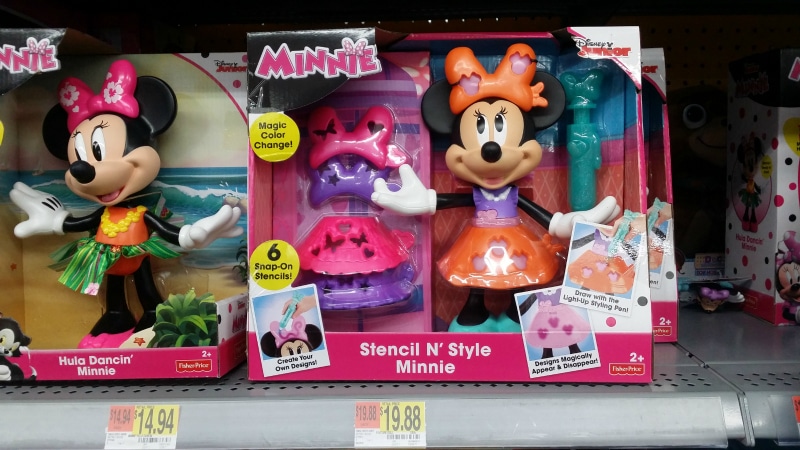 (My closest Walmart was sold out on these and the one several miles away had 2 left on the shelves. So hurry!)