Walking up to the Hilton Garden Inn property on Texas' favorite beach destination, South Padre Island, I spotted this sweet statue…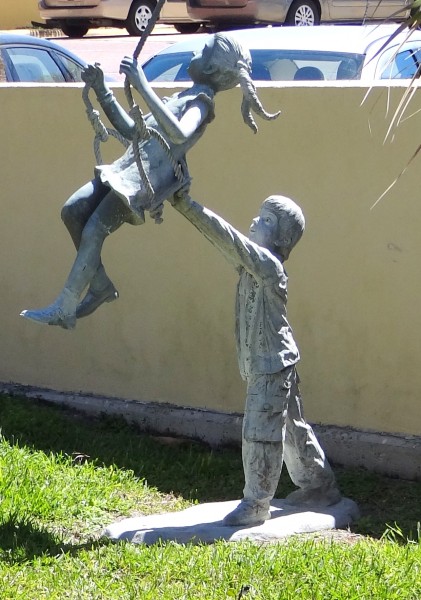 a beautiful reflection of pure joy, a carefree attitude, no cares in the world and fun.
Right then I knew my family was going to enjoy our stay at this property.
My kids were going to have a blast!
And I was not wrong.
The Beach-side hotel anyone can afford to stay at.
I have to warn you that the rooms at this property sell like hot cakes during the summer and right now, during Spring Break. So the prices are on the steeper side during these pockets, but when you're not in the heart of tourist season, the Hilton Garden Inn can give you bang for your buck.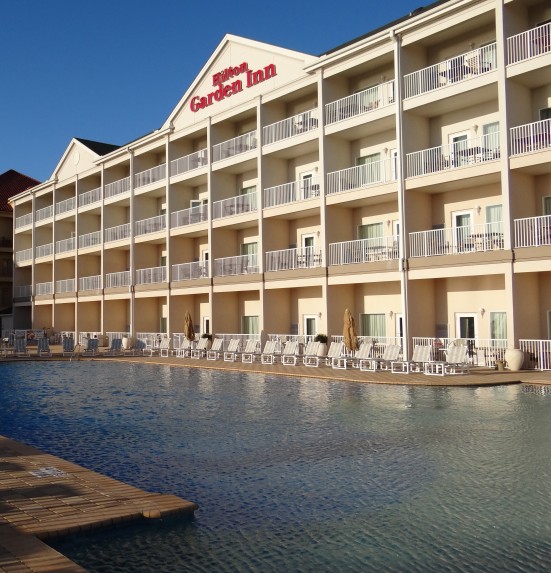 A queen suite overlooking the pool, with an ocean view and a private view (like the one we had) can be grabbed for an advance purchase rate as low as 111$ a night.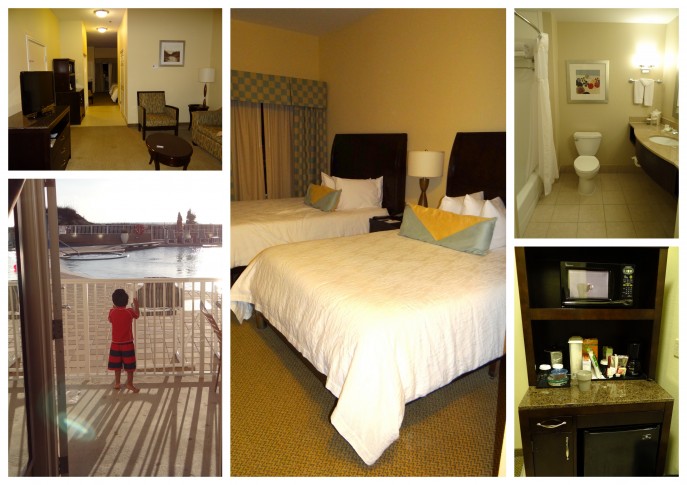 Three things that make this a hotel you will love…
1. A private beach!
At least that's what I like to call it!
All guests at the property have free access to a private walkway that leads to a clean beach strip that is anything but congested with visiting tourists.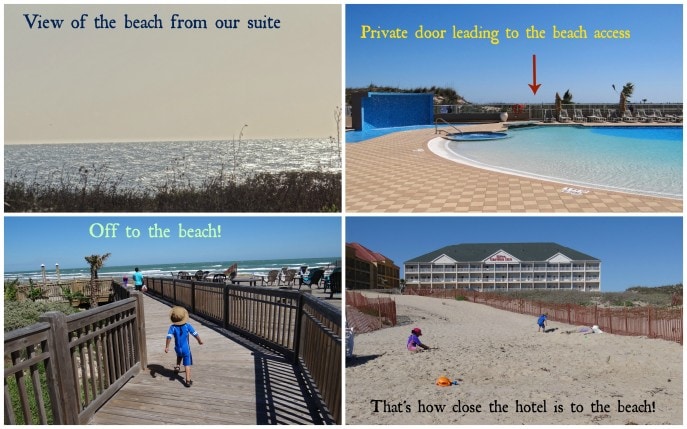 The weekend we visited was said to be a busy weekend with a huge car show happening opposite the property but the kids had the beach practically to themselves.
And yes it was clean!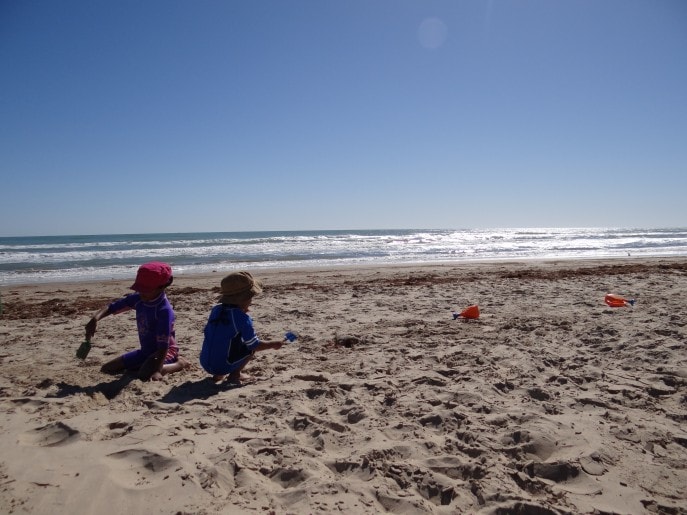 And if you're an early bird, you can capture some awesome photographs of the sunrise and watch the birds enjoy the beach strip minus any visitors on the shore, during the early hours of the morning.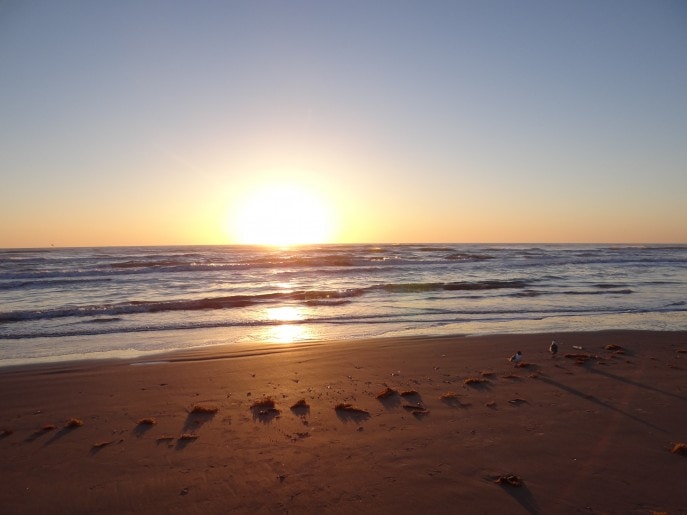 2. Food glorious food!
I have to admit I did wonder if the 10$ per (adult) head for the breakfast buffet was a bit much considering I did think we'd get the usual pre-packaged muffins et al. But as soon as I walked into the dining area, I had to eat my words.
Fresh fruit, hot signature waffles (huge I must add!), fresh flour tortillas, a busy chef-manned egg station with your choice of ingredients, sausages, breakfast potatoes, juices, hot beverages…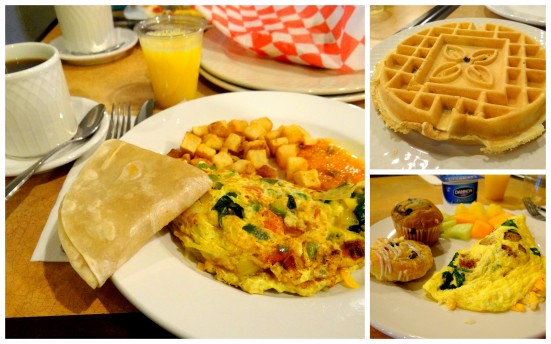 what a spread!
Our breakfast was so hearty, it sustained us all the way till tea-time later that evening. So we decided to grab a quick snack from the room and wait it out till dinner time.
And that was a wise decision on our part as the food was just as sumptuous and filling!
With generous portions promised, we stuck to ordering 2 entrees between the four of us and still struggled to finish it all.
A must-try when you visit is the wholesome fajita platter. Yum doesn't even begin to describe this!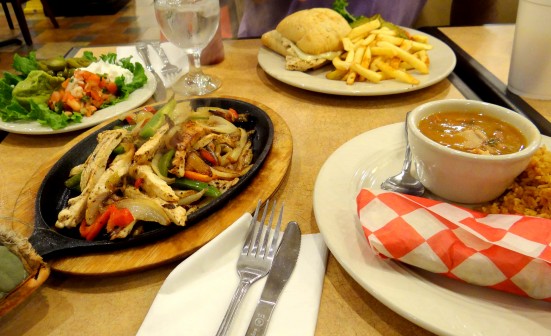 You definitely won't have to worry about your meals when here.
3. Location!
The property is located across the road from the Sea Turtle Inc. Rescue Center and the Birding Center. Both must-visit attractions are literally a hop, skip and a jump away!
Also, since each room is equipped with a microwave and refrigerator, you can even shop for milk, snacks etc from the nearby gas station or CVS . And no, the prices are not tourist influenced.
If you drive a few miles further up, you can even enjoy horseback riding along the shores or just have a picnic on the dunes.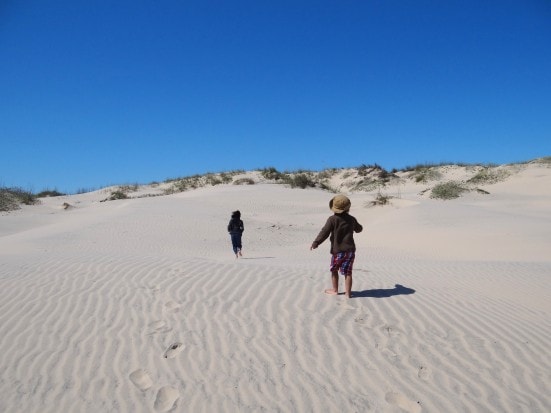 Also worthy of a mention…
.
The property's pool.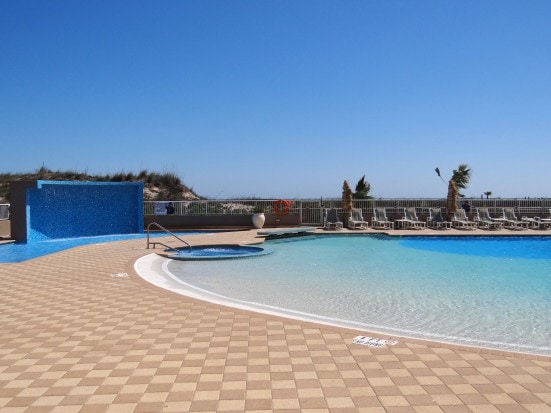 Uhm, actually to be specific, the whirlpool. (The weekend we visited was quite nippy so the heated whirlpool allowed the kids to get into the "pool" and stay warm!)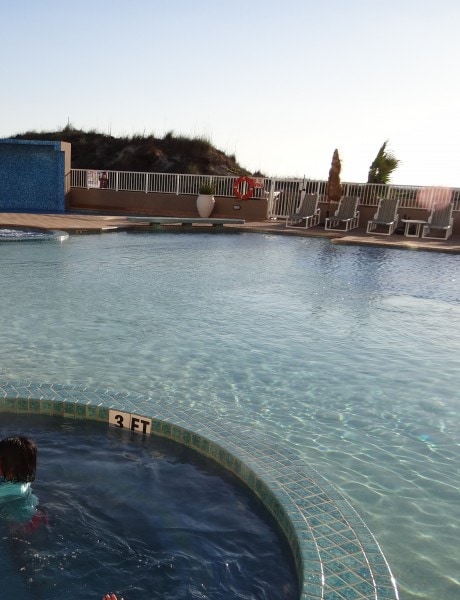 We'd jump right in before breakfast and spend close to an hour filled with giggles and conversation, as a family. (I'm sure we woke our neighbors up!)
Other guest privileges include access to the Business Center, the Fitness Center and yes, free wi-fi.
It's important I also mention that this is a pet-friendly hotel too!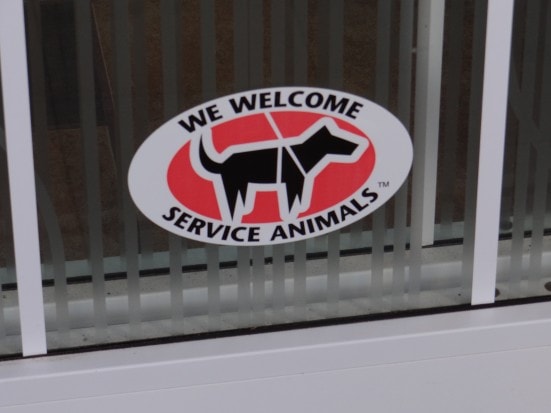 .I do have to add here that any requests you may have would be better addressed at the Front Desk. A few of the house-keepers are not very fluent in the English language so it saves the hassle by just picking up the phone and dialing "0"!
.mk
Would our family stay here again?
You bet!
Hubs has already made plans to take us to the beach again over the next few months. (Yay!).
So tell me…
What do you look for when booking a room in a beach-side property?

South Padre Island on Dwellable