How to Make a Sonic the Hedgehog Craft: A Sensory Calm Down Jar
This post contains editorial samples and/or affiliate links to products I recommend. While this adds no additional cost to you, I will earn a small commission on any sales made.
If you've been looking for Sonic crafts to make with your family, this Sonic the Hedgehog craft will turn your Sonic the Hedgehog movie night into an unforgettable evening.
I would recommend each person makes their own "Sonic in a jar" because it really is that cute!
To plan for this craft, you must have the materials on hand, so save big by ordering the craft supplies online.
How to Make your Sonic the Hedgehog Craft: A Sensory Calm Down Jar
Our kids are always bursting with energy, so this fun craft was designed to help them be just the opposite of Sonic…
well…
at least for a few minutes!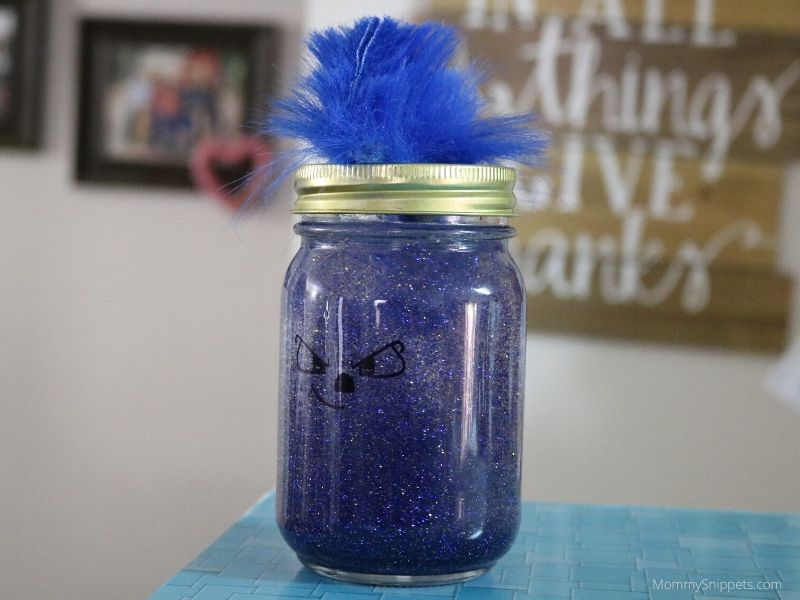 Every kid needs to take a breather every now and then, so why not take that time to just relax and watch glitter swirl gradually to the bottom of a jar?
So calming!
MATERIALS REQUIRED:
Royal/dark blue glitter glue (any brand)
Mason jar or any glass jar that you can use
Hot water (enough to fill your jar.)
A pair of scissors
Something to stir with. (I like using a small bottle cleaning brush)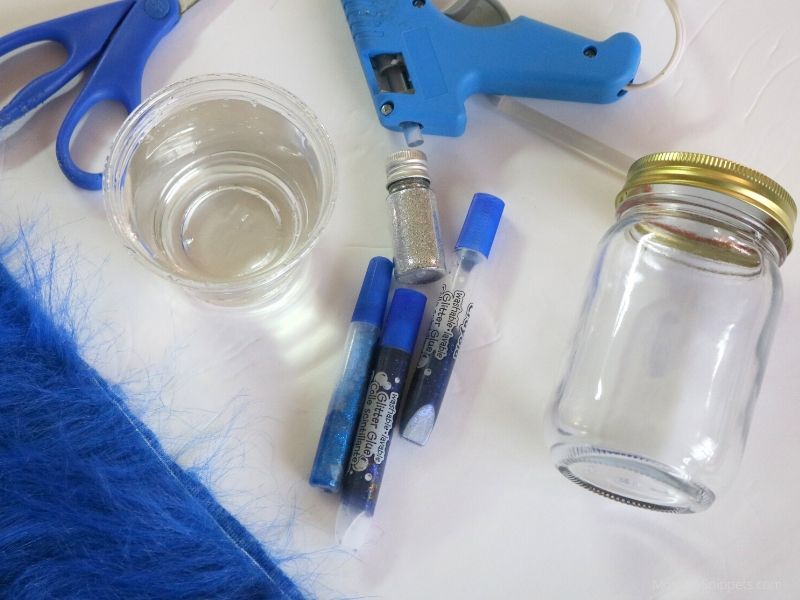 PROCESS:
1. Fill the jar with water, a little more than 3/4ths of the way.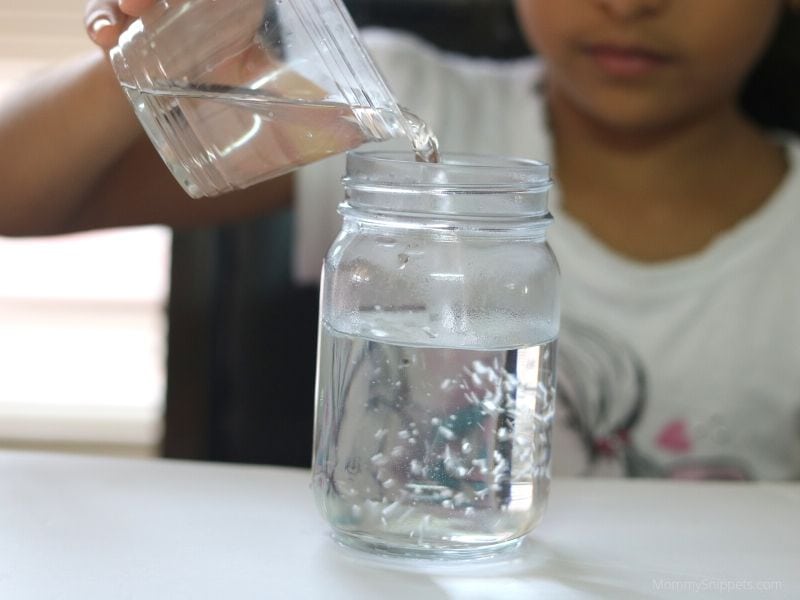 2. Add 2 squeezes of each glitter glue color- blue, silver, and gold.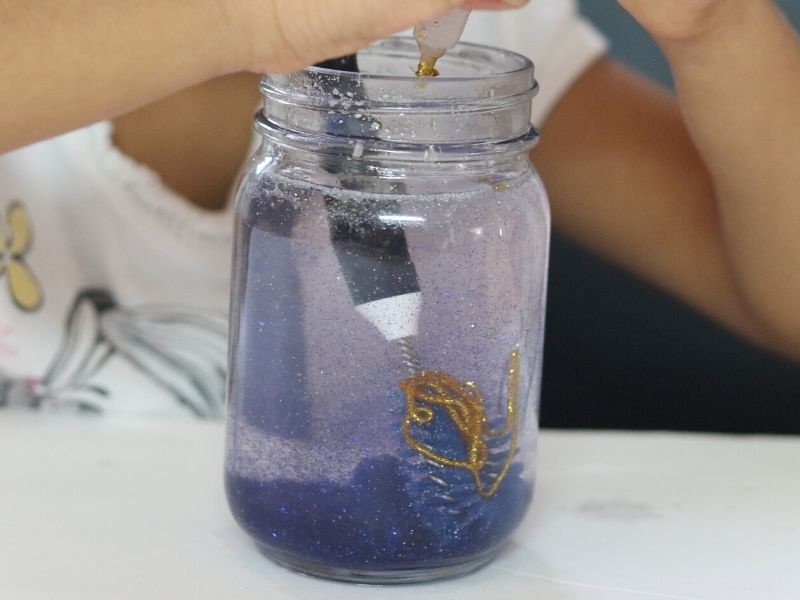 3. Now give the water and glitter mixture a good stir, till you notice everything has mixed well and no glitter glue clumps are left.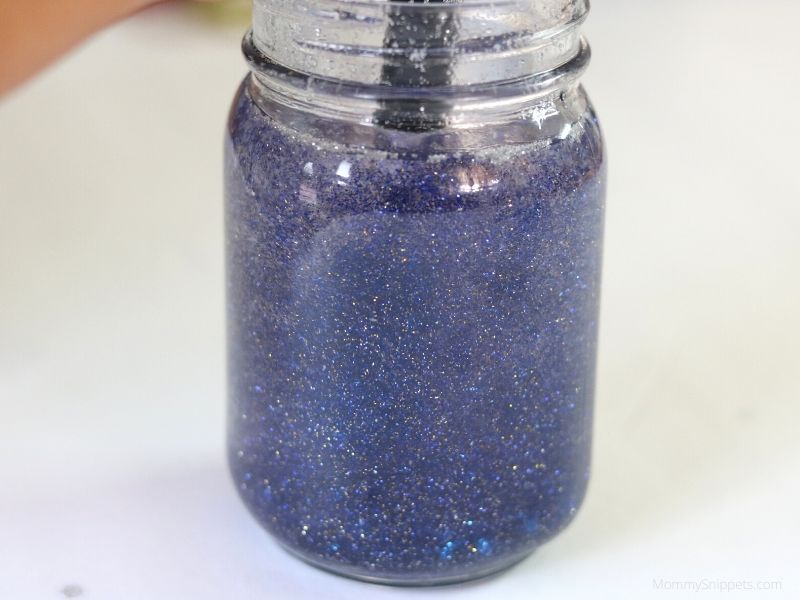 4. Once done, hot glue the mouth of the jar and carefully seal the same with the lid.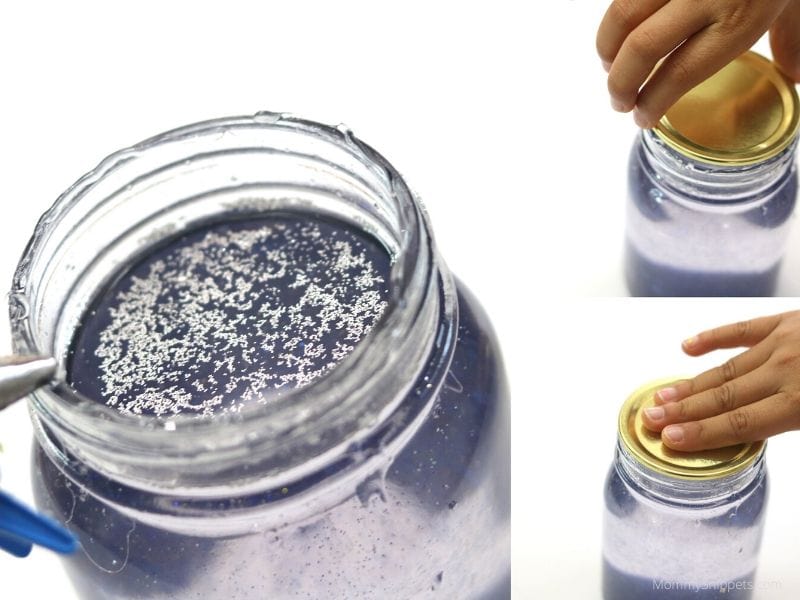 5. Your calm down jar is now ready but wait, it needs some character! Lets Sonic-cize it!!
Grab the blue faux fur, cut 2 strips, and hot glue the non-furry sides together. When done, cut enough of the double-sided strip to cover one end of the jar's lid to just below the brim of the lid seal. Use scissors to create a mountain effect/mohawk-ify the strip.
It's beginning to look a lot like Sonic now!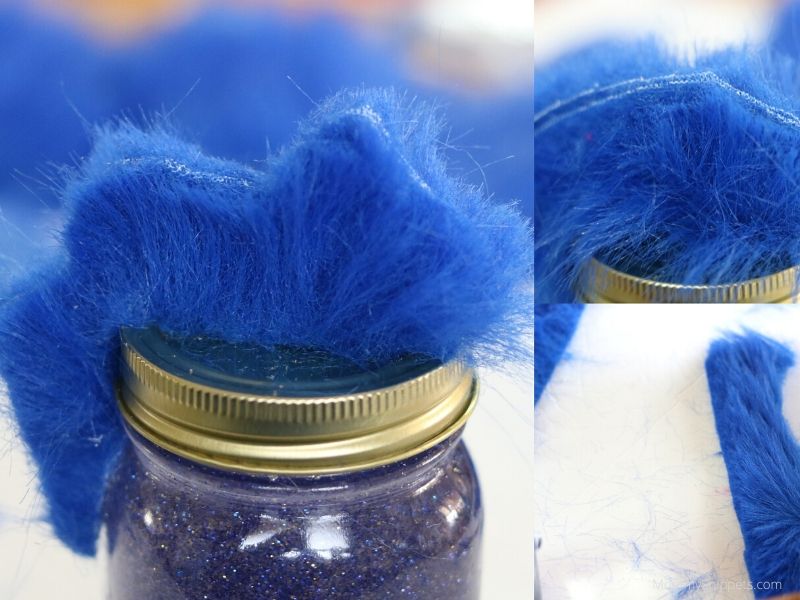 6. For the finishing touch, we need to get artistic and use the Sharpie to draw his face onto the jar!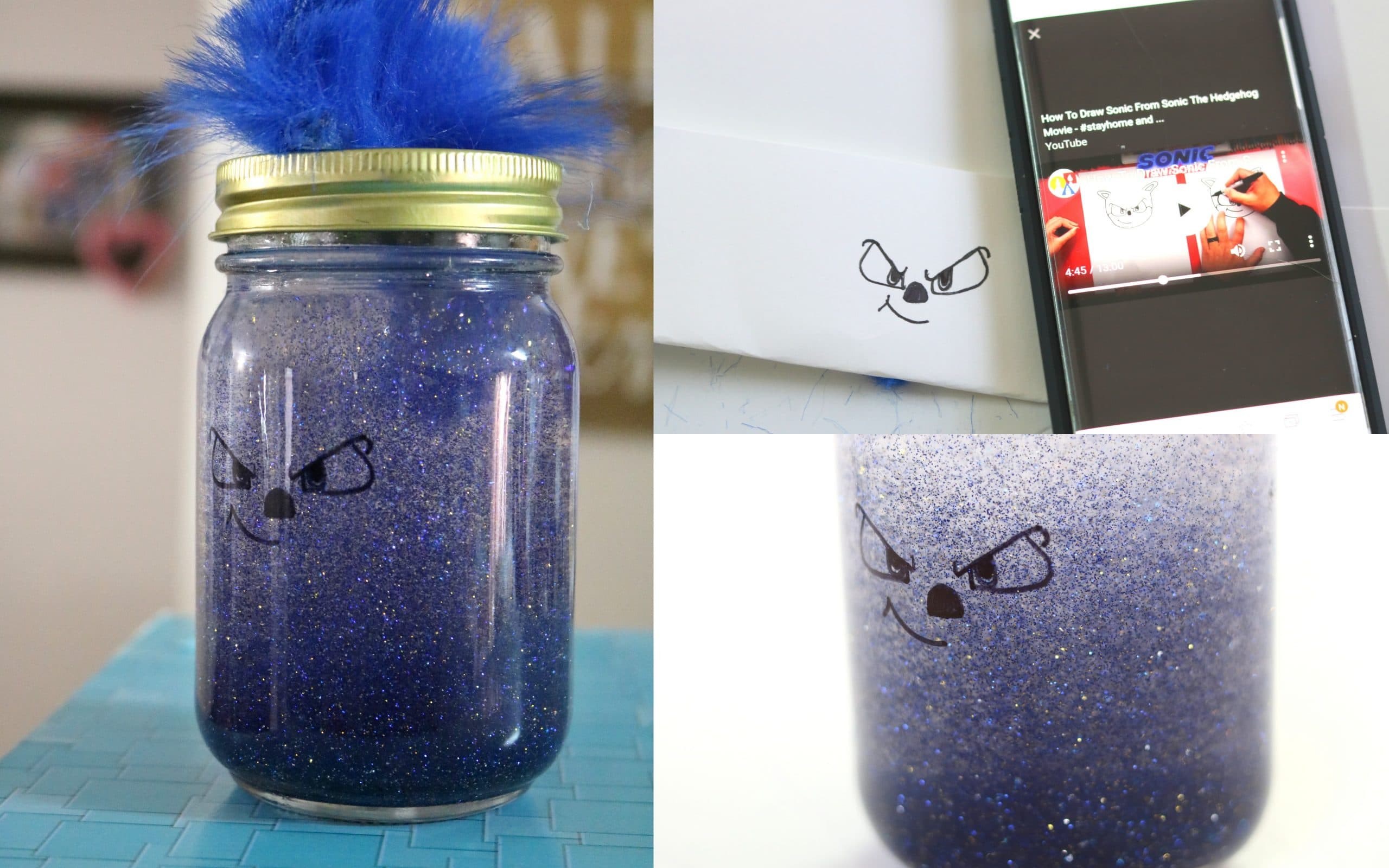 Before you stress about this, let me assure you it's so easy, as long as you follow the step-by-step art tutorial by the Art for Kids Hub.
Now that wasn't hard, was it?
I love the way our jar turned out.
The kids love it.
I hope your kids have fun with theirs.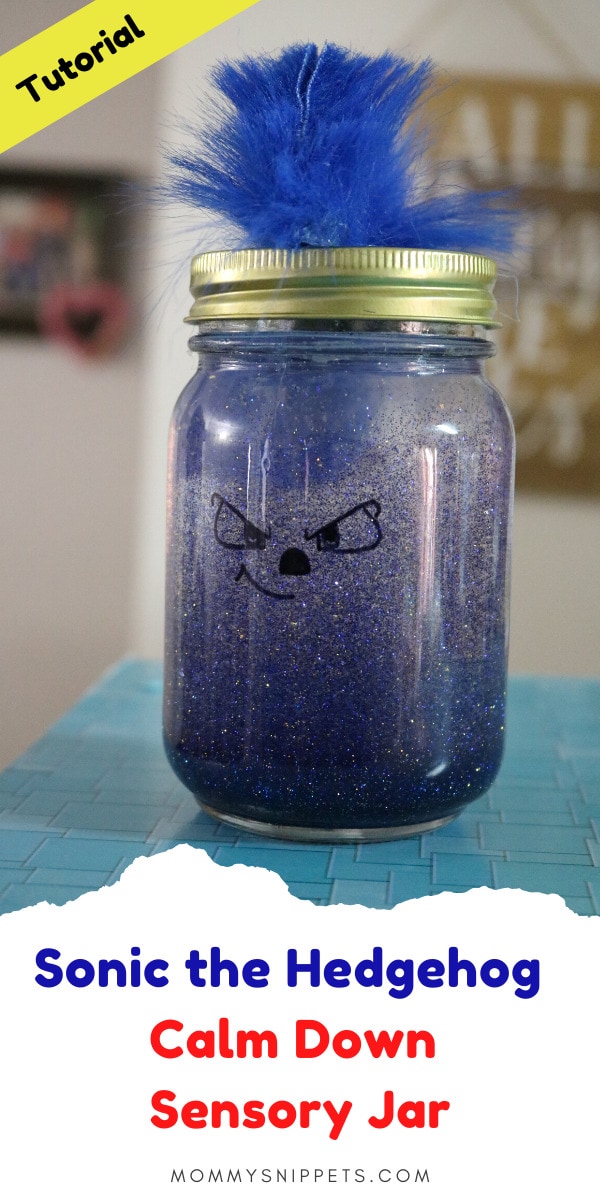 Now that we have our Sonic in a Jar craft, here's what we thought about the movie.
FAMILY MOVIE NIGHT REVIEW: SONIC THE HEDGEHOG-THE MOVIE
When it was announced Sega's iconic video game character was coming to life on the big screen, in CGI form, redesigned, the buzz intensified.
Would the movie live up to the status Sonic the Hedgehog
held in the hearts of many, or would it be yet another video game movie that was best left untouched?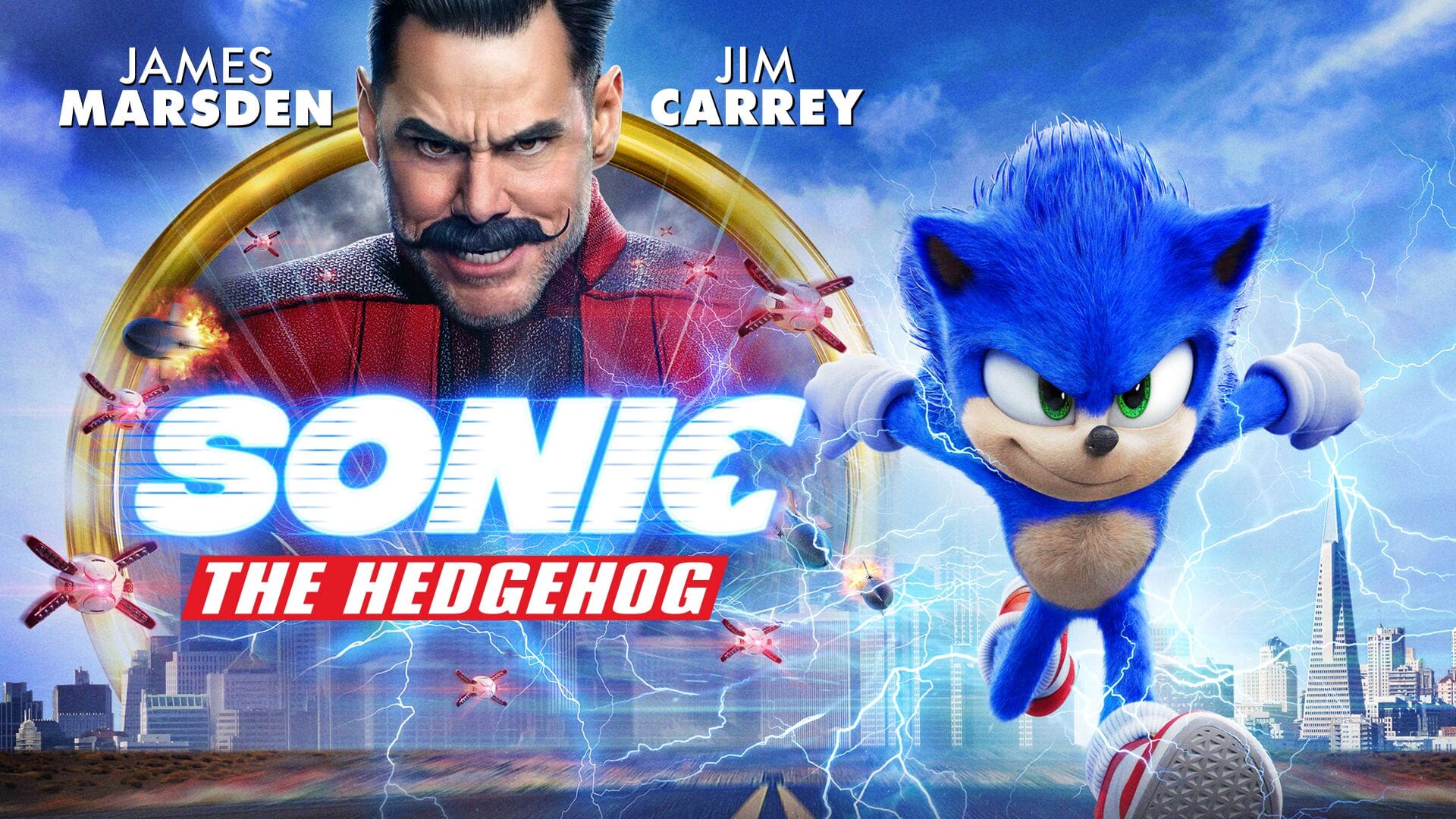 The world needed a hero, we got a hedgehog. Powered with incredible speed, Sonic the Hedgehog (voiced by Ben Schwartz), aka The Blue Blur, embraces his new home on Earth. That is until he accidentally knocks out the power grid and sparks the attention of super-uncool evil genius Dr. Robotnik (Jim Carrey). Now it's super-villain vs. super-sonic in an all-out race across the globe to stop Robotnik from using his unique power for world domination. Sonic teams up with Sheriff Tom Wachowski (James Marsden), to save the planet in this action-packed hit that's fun for the whole family.
Rating: PG
Running time: 1 hour 40 minutes (+ Bonus Features that include Bloopers, Deleted Scenes, Behind The Scenes moments, and more)
What to expect:
Laughs, laughs, and more laughs!
Wit, speed, and entertainment make up Sonic's heartwarming character. His dancing style bursts with hilarity, and the movie's soundtrack is fun and upbeat. Another character we enjoyed was Jim Carrey's. He plays Dr. Robotnik with panache, and entertains with flair.
Overall, the plot is fast-paced and easy to follow. If you grew up playing video games, you will enjoy the subtle references to your good ol' Sega games, but if you didn't you won't feel lost while watching the movie.
Want to brush up on your Sonic smarts? Check out these facts:
Click to enlarge.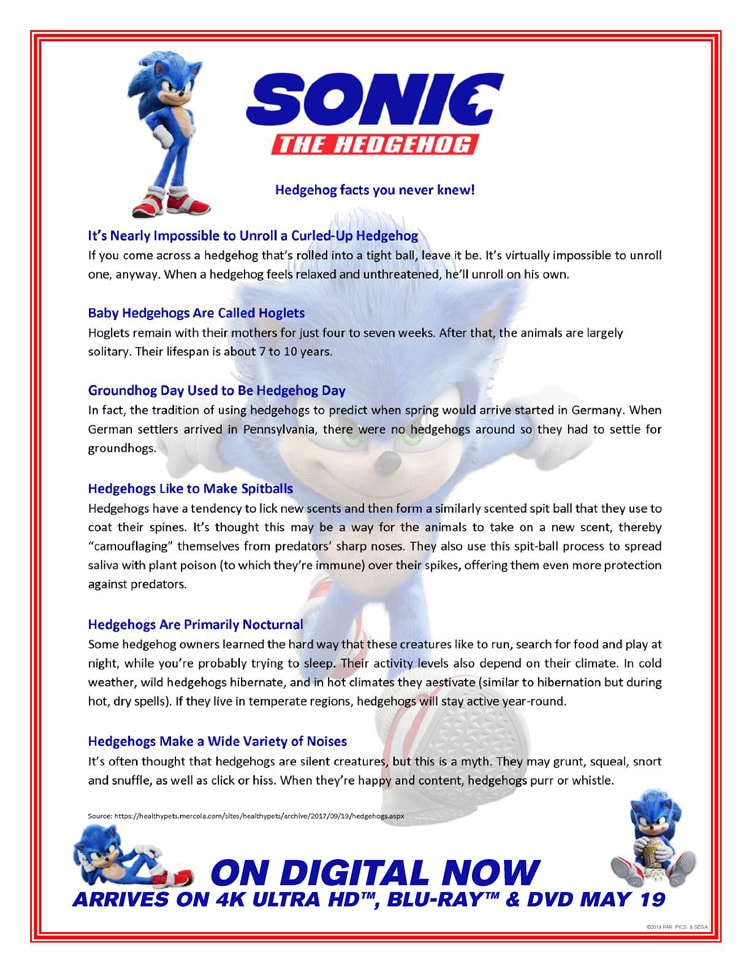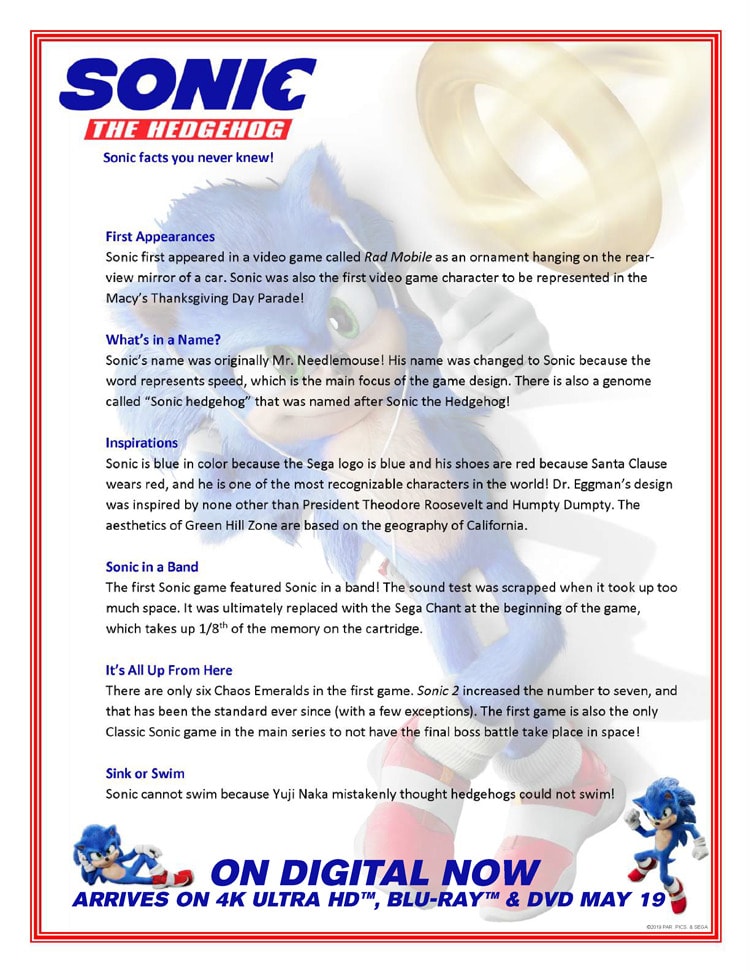 And for a little physical activity, if you feel the kids got way too comfortable with their sensory jars, try these Sonic recommended moves:
Click to enlarge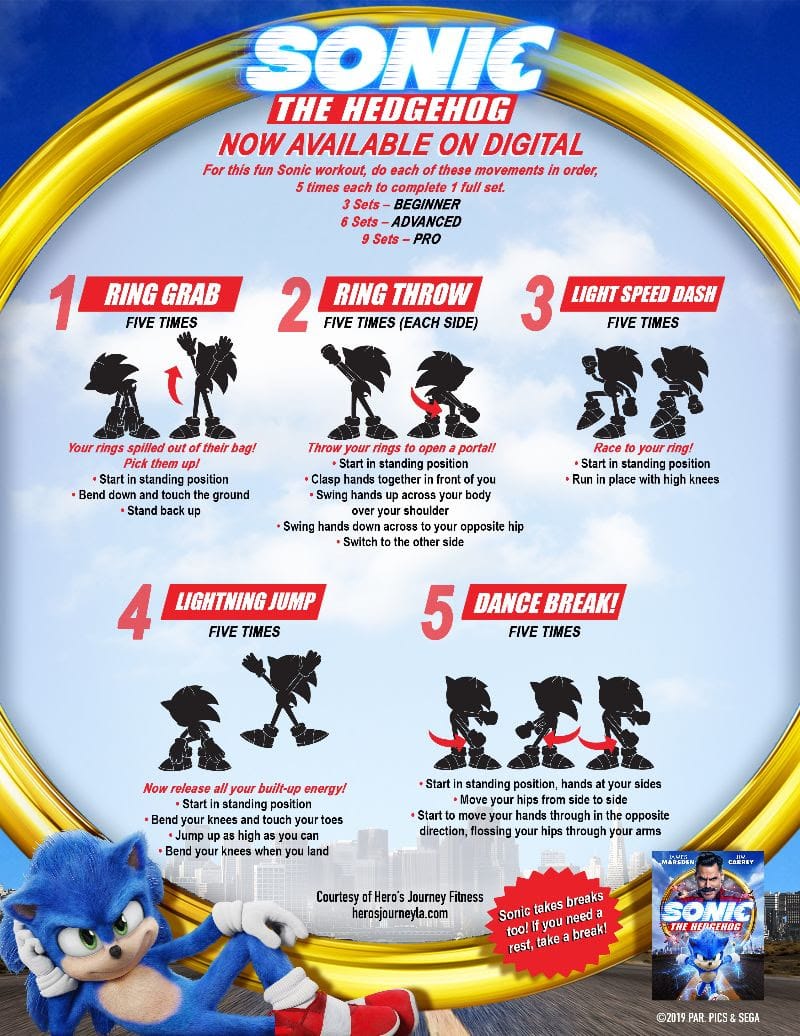 For more family fun, check out these party ideas.