Smashburger- Casual Dining Packed With Flavor!
This post contains editorial samples and/or affiliate links to products I recommend. While this adds no additional cost to you, I will earn a small commission on any sales made.
Our family was blessed to be one of eight families invited to visit and experience the sights and sounds of Houston. The Go Houston! media trip was organized by New Creative Writing and Social Media Marketing. The many sponsors involved provided us with their services but that has in no way influenced any of my posts. All opinions shared are solely that of my family's and my own.
After a 6 hour road trip to Houston and finding we needed to wait a bit to check into our hotel room, Hubs and I knew we needed to fuel up the kids…and quick!
Our solution?
Hit the Smashburger on Town and Country Boulevard, just a few minutes away from the Hotel Sorella.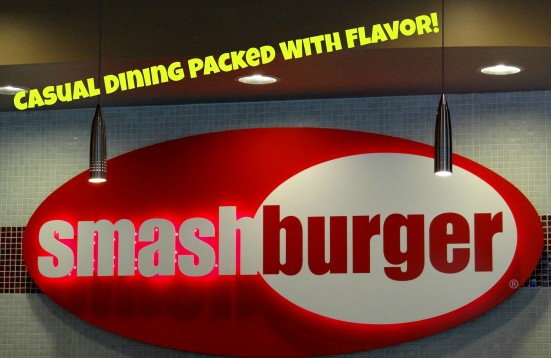 Being first-timers to Smashburger, I guess the lost sheep expression on our faces, as we skimmed through the menu, was enough to send Ms. Clover to our rescue. (If ever you step into the Town and Country Boulevard restaurant, you're sure to spot her out. Incredibly sweet lady who makes it a point to go beyond her call of service to make the guests at the dining establishment comfortable)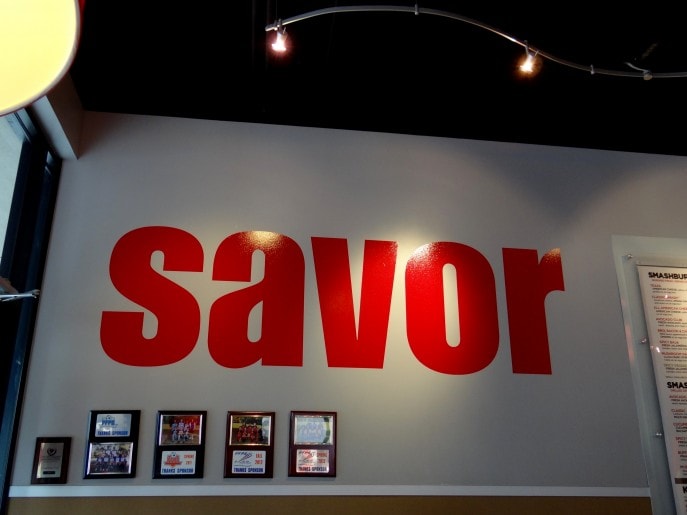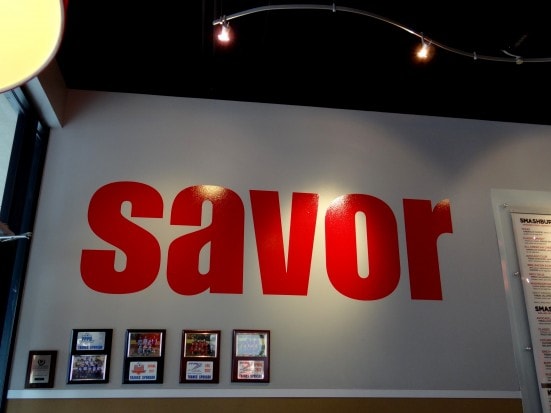 We learnt that we could build our own burgers and were actually encouraged to do so.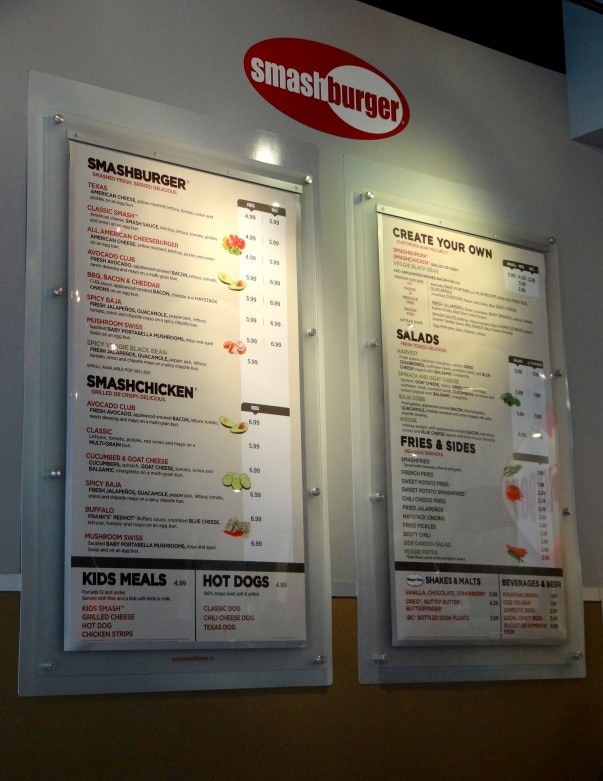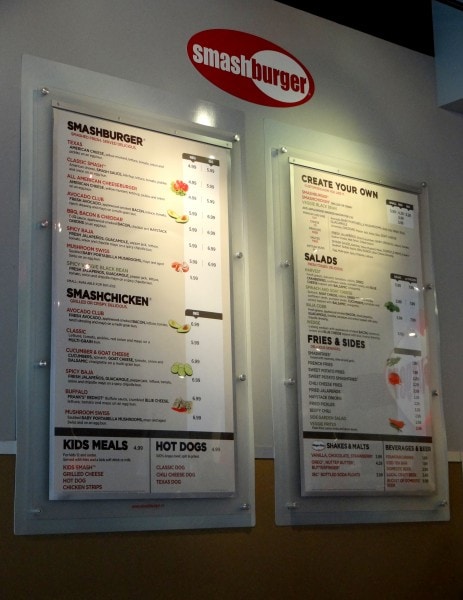 Being spicy, fried chicken lovers, Hubs and I knew we wanted to stay loyal to our taste-buds and went to town with the toppings and the highly recommended Smash sauce accompaniment.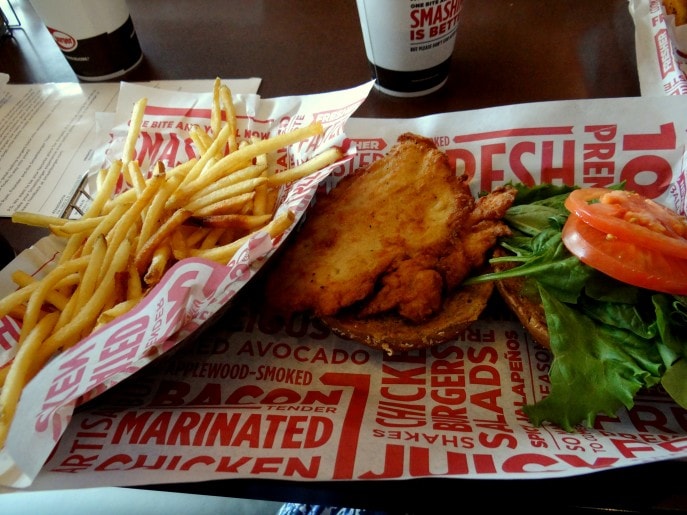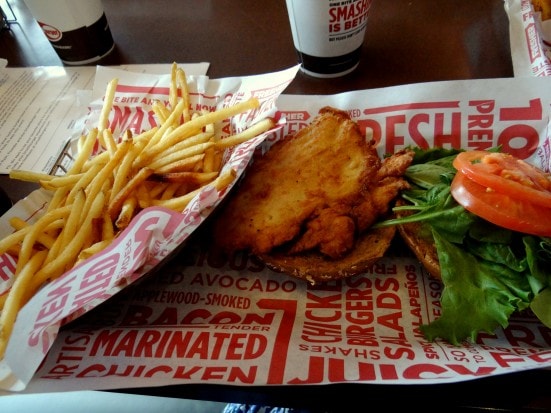 Our 3 year old on the other hand insisted on getting a hot dog (quite a sizer for a kids meal!) but chose to eat off our burgers once his arrived!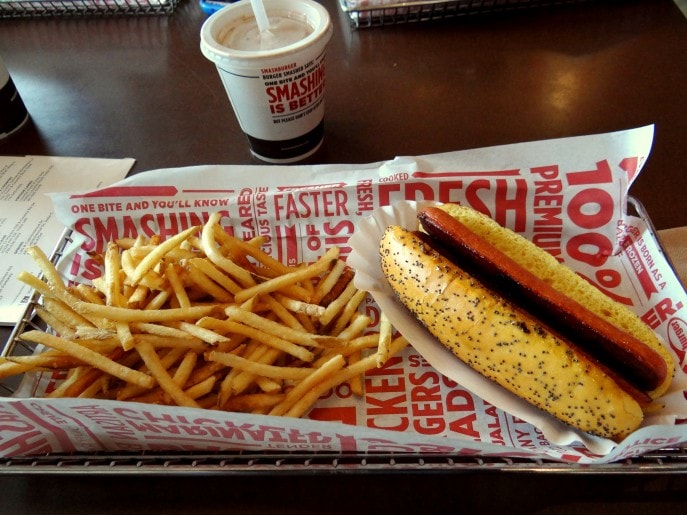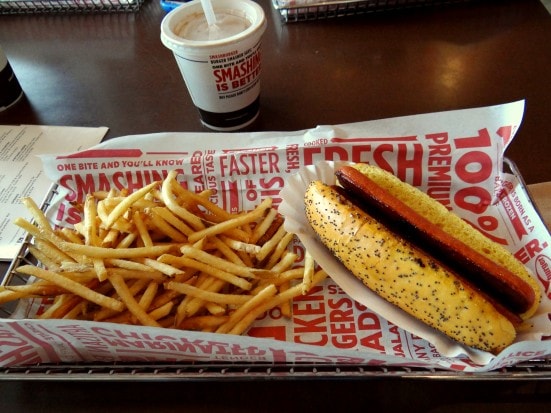 After taking our orders, Ms. Clover handed over our refreshments and with a wink said it was on the house, courtesy of Ms. C.  (Now that's the way to win a customer!!)
I'm glad we picked what we did because our meals were  hearty, yummy and not overly greasy.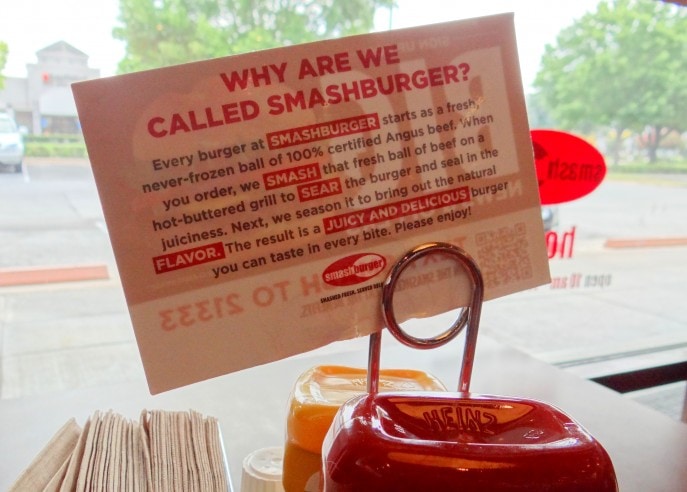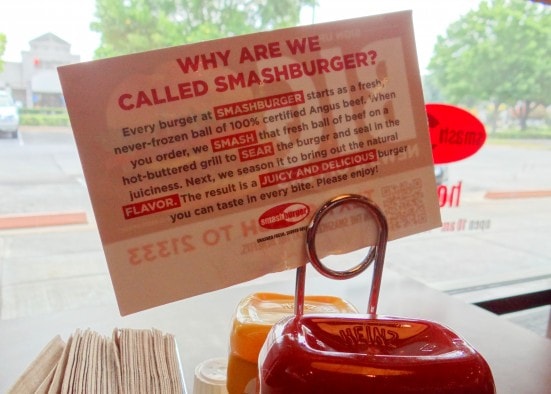 I do wish we remembered to order the Smash fries but tried to make up for it by dipping our Sweet Potato Fries in the Smash sauce accompaniment requested.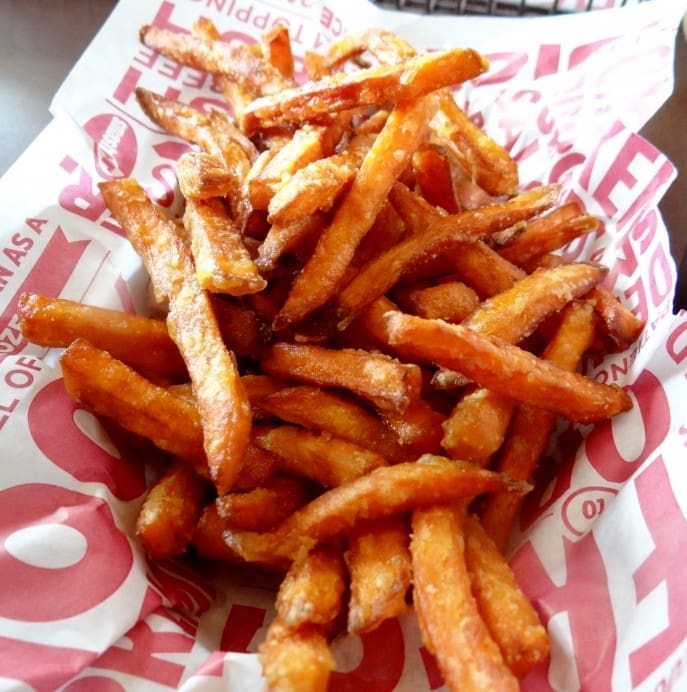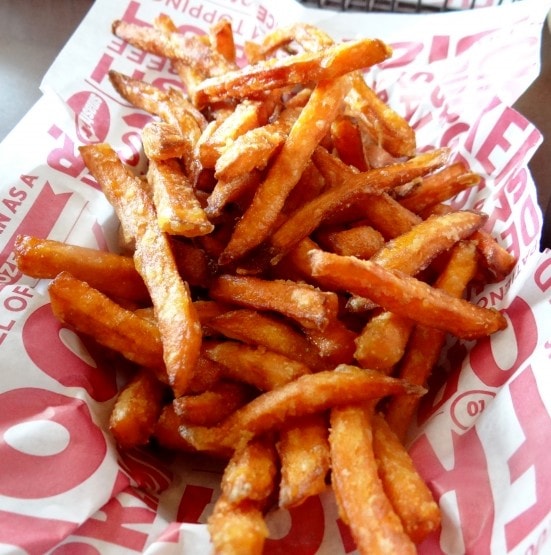 I will admit I'm not a huge fan of fast food dining but we do make an occasional exception to the rule. And after biting into that crispy chicken burger, swimming in Smash sauce and garnished with generous servings of golden onions, topped with pickles, tomatoes and lettuce…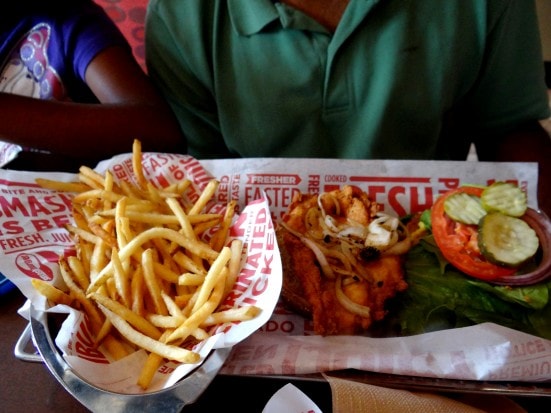 I know this is one casual dining place packed with flavor, that I will frequent again.
Very soon!
Have you visited your local Smashburger? Do you have a favorite off the menu?