Fine Dining in Houston at Bistro Alex
This post contains editorial samples and/or affiliate links to products I recommend. While this adds no additional cost to you, I will earn a small commission on any sales made.
Our family was blessed to be one of eight families invited to visit and experience the sights and sounds of Houston. The Go Houston! media trip was organized by New Creative Writing and Social Media Marketing. The many sponsors involved provided us with their services but that has in no way influenced any of my posts. All opinions shared are solely that of my family's and my own.
If you happen to be wandering out in the vicinity of Houston's CITYCENTER with the Hubs, looking for an intimate, upscale dining place to have dinner, consider stepping into the Bistro Alex.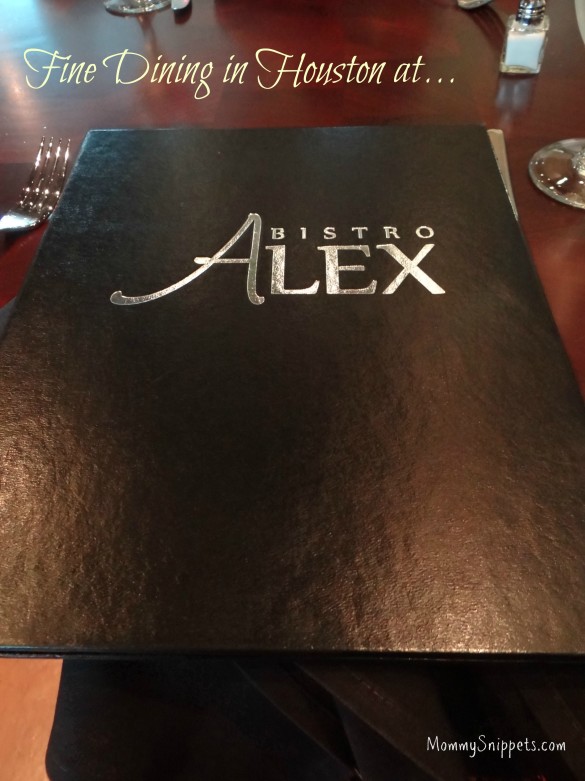 With complimentary parking included for the restaurant's guests, this restaurant does get pretty busy, so an advance reservation is definitely recommended.
The setting at Bistro Alex is appropriate for a quiet dinner out….
dimmed lights, hushed dining pockets and a Texan-Creole inspired menu to order off from.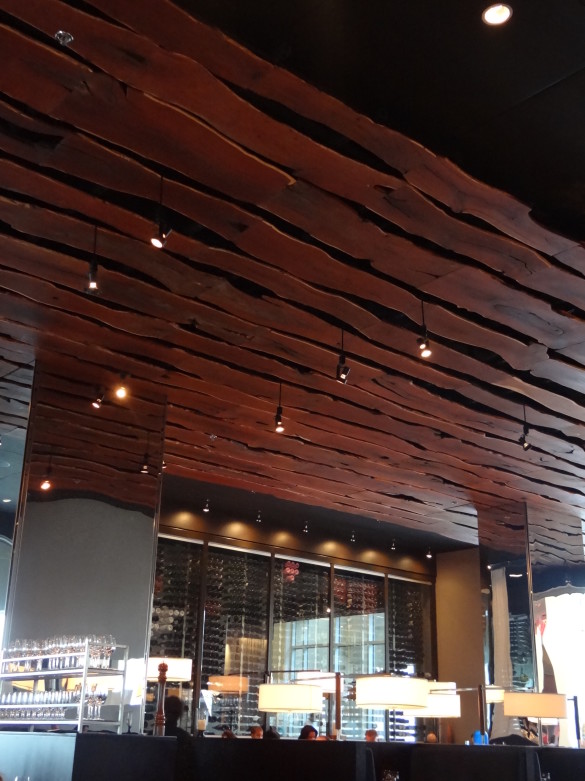 We did go in with the kids and found ourselves seated opposite one of the cooking stations, which was fun for the kids. I would definitely recommend you ask to be seated here if dining with younger kids, as the activity definitely distracts and entertains them for a good amount of time.
While waiting for our entrees to come out, we were served the Bistro's signature flatbreads.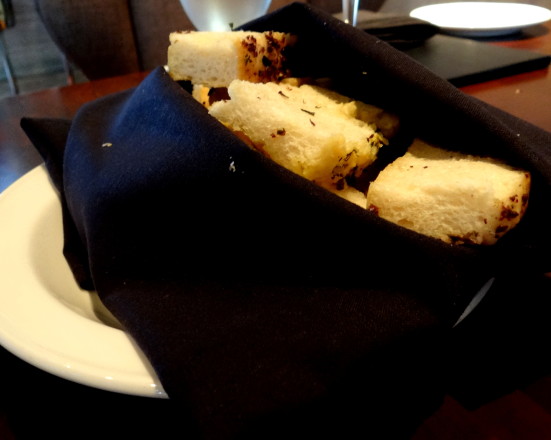 For our main course, Hubs ordered the Grilled Black Angus Fillet of Beef which was cooked to perfection,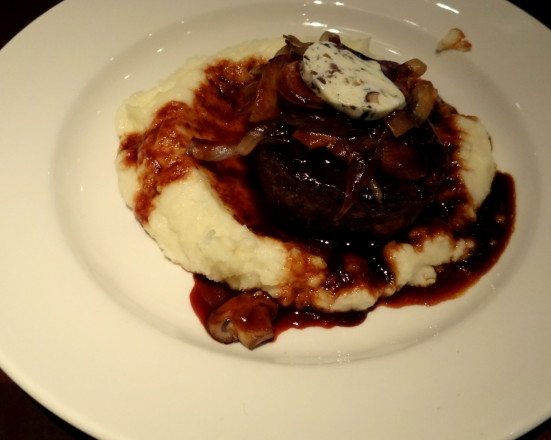 while I ordered the Cast Iron Seared Chicken Breast, subtly flavored and infused in the currant jam.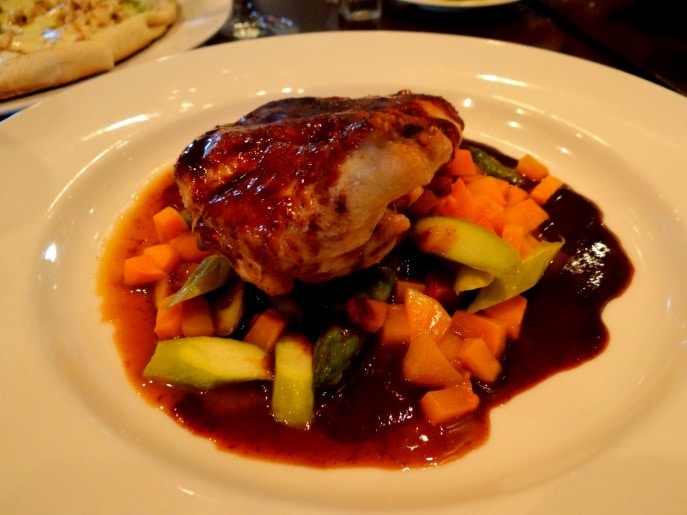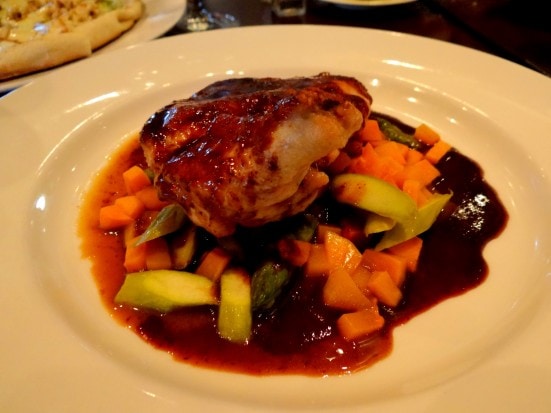 Both were generously sized and on hindsight I should have shared the kids three cheese chicken flatbread as their "pizza" was big and needed to packed home in a doggy bag later.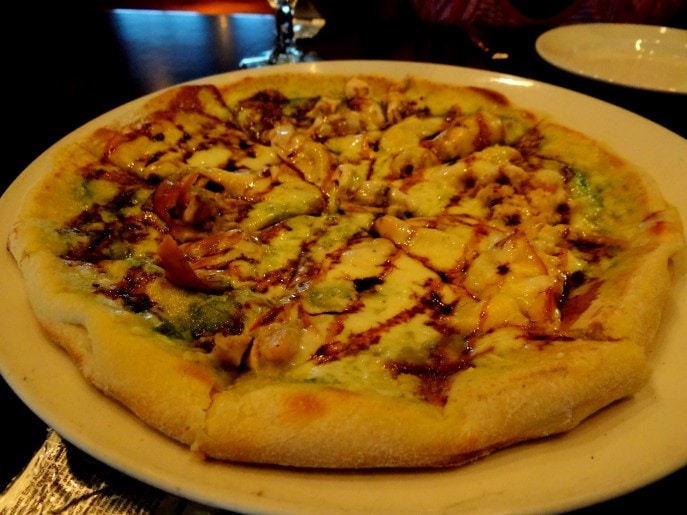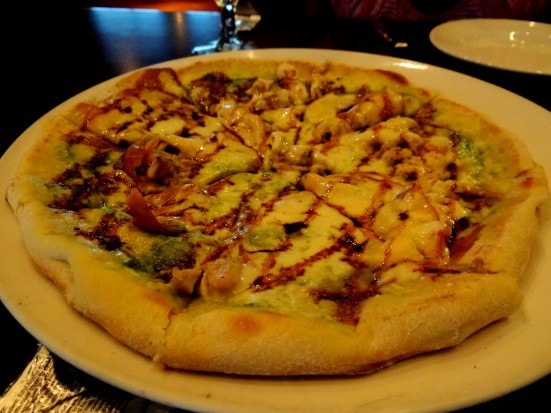 .
If you asked me to recommend one dish off the menu, I would definitely tell you to order the Nutella Bread Pudding off their Dessert menu.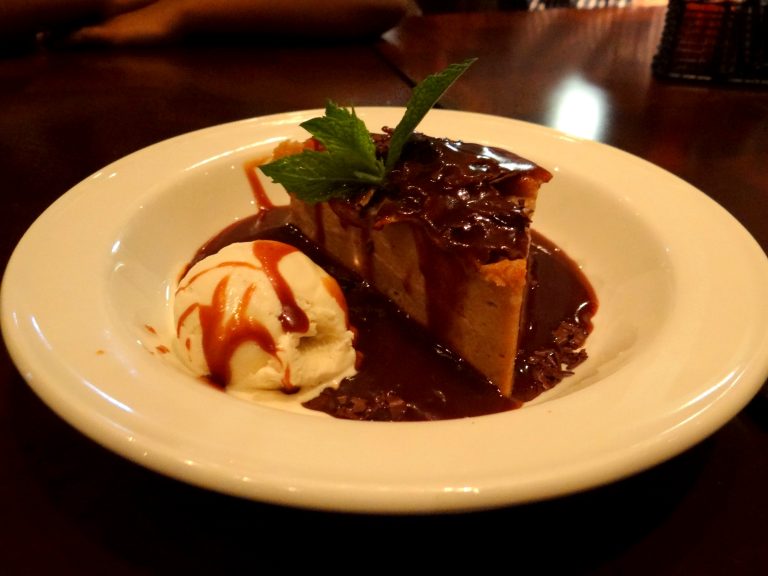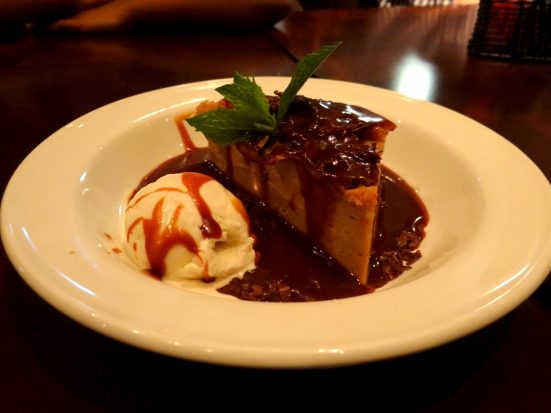 We're crazy about Nutella so this won us over.
It was light, not overwhelmingly sweet and just the right portion size.
We split the dessert between three of us but I'm thinking we should have ordered our own plates because this was good!
What do you think?