Putting the fun into learning with School Zone Workbooks
This post contains editorial samples and/or affiliate links to products I recommend. While this adds no additional cost to you, I will earn a small commission on any sales made.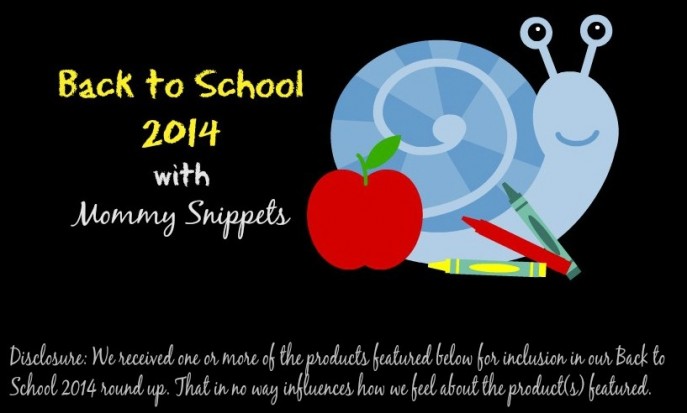 I believe summer is all about fun. But I do think three months with no learning can do more harm than good to a child.
In one of my eBay guides I've talked about Summer Slide and have shared 3 ways to prevent it. In the same, I mentioned School Zone Workbooks. If your child hasn't worked on these, I highly recommend them.
I've used these workbooks in our home for the past 5 years and we love them!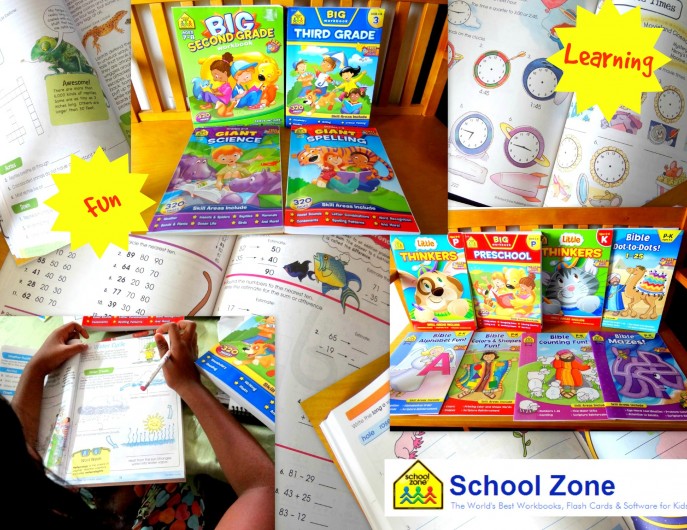 I generally have the kids first work on the grade level they've just completed and then give them a head start for the new school year with the new grade level.
I think this banner grabbed from the School Zone Facebook page explains why I do this, perfectly…


The workbooks cover everything from Spelling, Math, Science, Analytic Thinking, Creative Writing, General Knowledge and Social Studies.
And this year, they've introduced Bible Workbooks for Preschoolers to their growing collection of workbooks.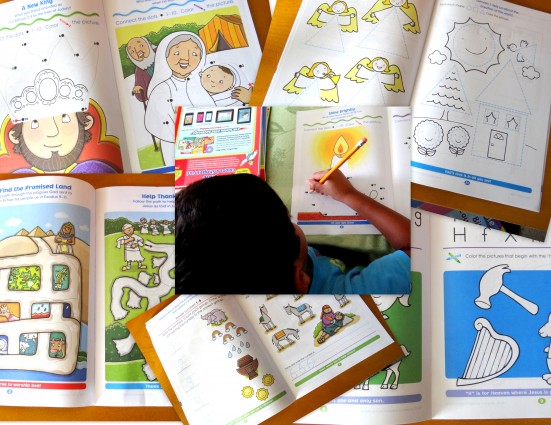 The books in the line include activities like dot-to-dot fun, mazes, alphabet and number recognition and reinforcement, shapes, spot the differences etc. All activities center around a story from the Bible and even include a verse in the same.
I've enjoyed sitting down with my 4 year old, working on activities and sharing our favorite Bible stories. Since he has just begun memorizing a Bible verse each week at a family prayer fellowship we attend, we try to pick a verse to learn from one of the workbooks.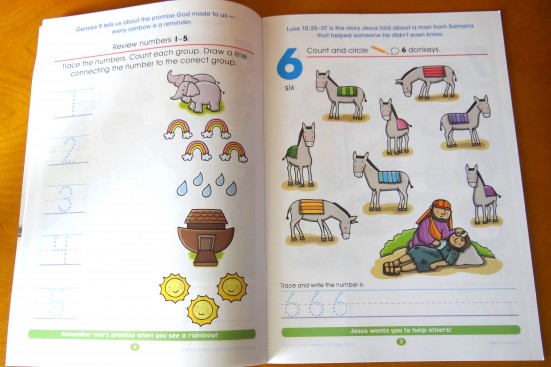 These are great to carry to entertain the kids on a long road-trip/flight or even to a local restaurant, while you wait for the food to come out.
They're worth the investment, extremely affordable and yes, School Zone definitely puts the fun into learning!
Have your kids tried School Zone workbooks yet? Favorite workbook activity?