Sandcastle Lessons on South Padre are not to be missed! (A Photo Journal)
This post contains editorial samples and/or affiliate links to products I recommend. While this adds no additional cost to you, I will earn a small commission on any sales made.
On our recent visit to South Padre Island, hosted by the City of South Padre Island Convention & Visitors Bureau, we were invited to experience an activity that really needs to be encouraged as a must-do for every family, at least once in their lifetime.
Did you know that South Padre Island is home to largest outdoor sandcastle in the USA?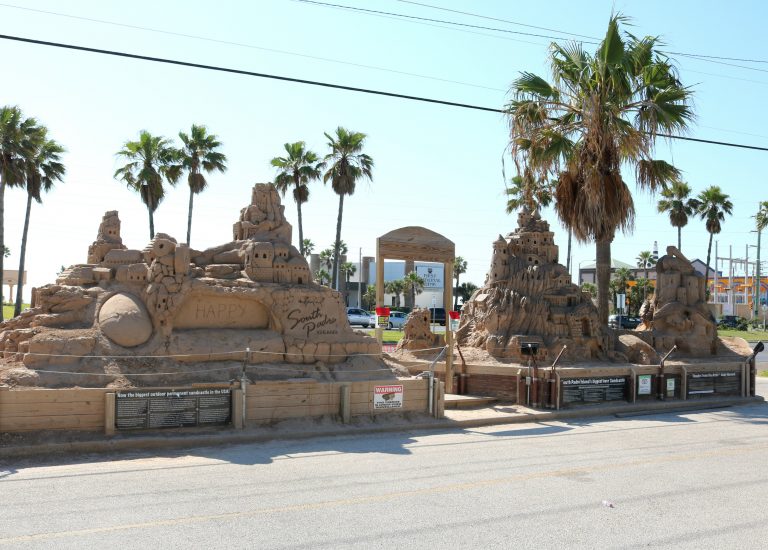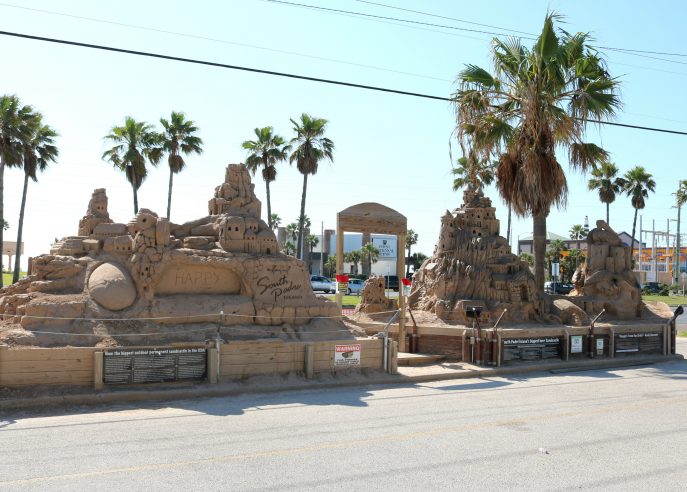 Besides that, it's also home to the Sand Slave, Dennis Barrett, himself.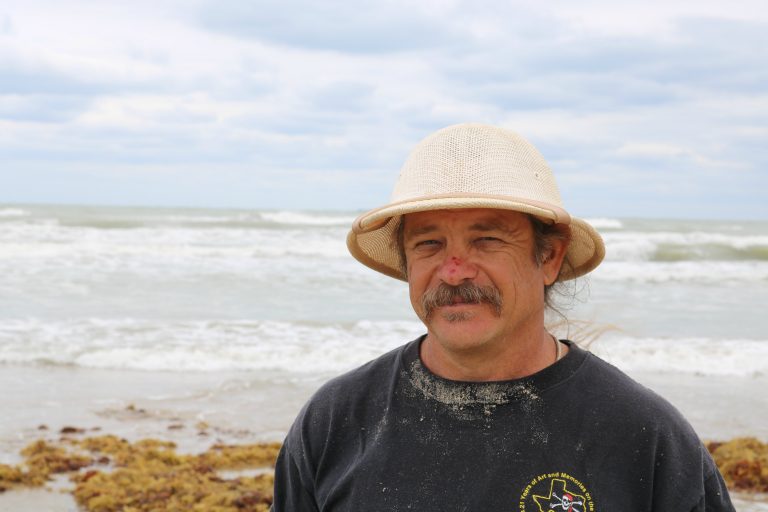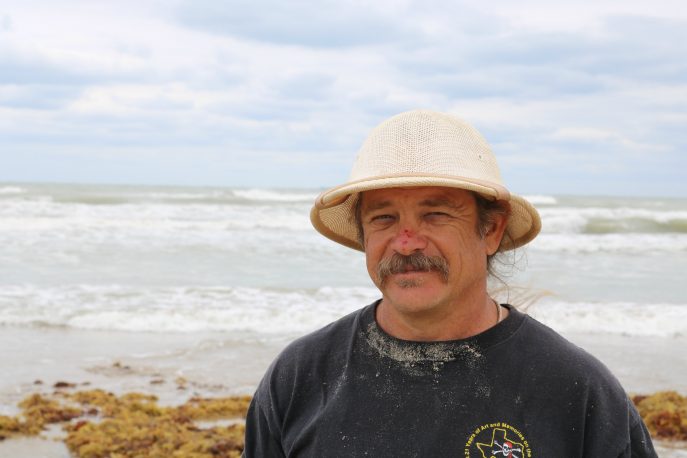 Dennis is the Head Sand Slave of South Padre Island's SandCastle days, a free, annual sandcastle art event that brings the community and visitors together.
A sandcastle master himself, he spends his time 'raising future sand slaves', while passing on the gift of beautiful sand castle building to students both young and old.
Sandcastle Lessons on South Padre are not to be missed!
When I was asked if my family would like to sign up for a lesson with Dennis, I was excited. How many people can say they've taken sand castle lessons from a pro?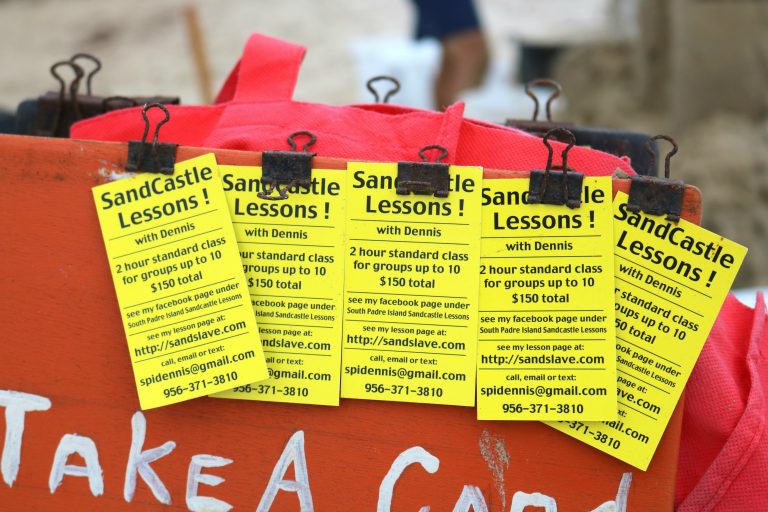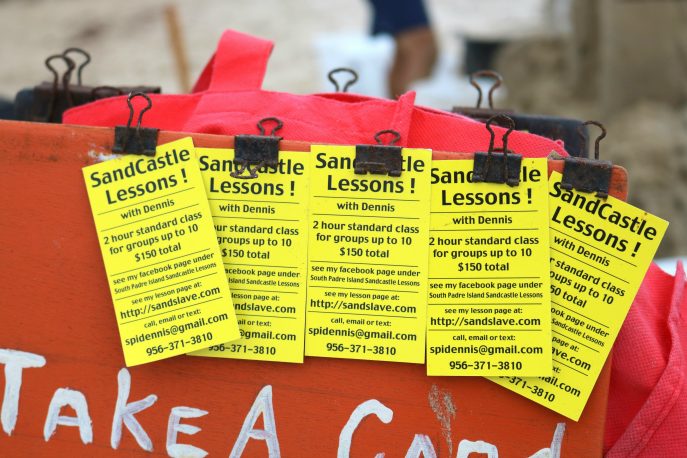 But when I heard ours would be a 3-hour long lesson, I wasn't sure how long Baby Girl would stick it out. It didn't help that a cold front passed through the island the weekend of our visit, and the morning of our lesson, it looked like a storm was brewing plus there was a nippy chill that filled the air.
I'm glad Dennis chirpingly brushed off weather concerns, instructed us to wear layers and confirmed the lesson was still on because, despite the nail-biting cold, our family had the best four hours on the beach, ever!
When we arrived at Access Point 8, Dennis had already gotten a head start building a small pit and after introductions were through, quickly summoned Dottie and Little Man to join him in the same to commence training!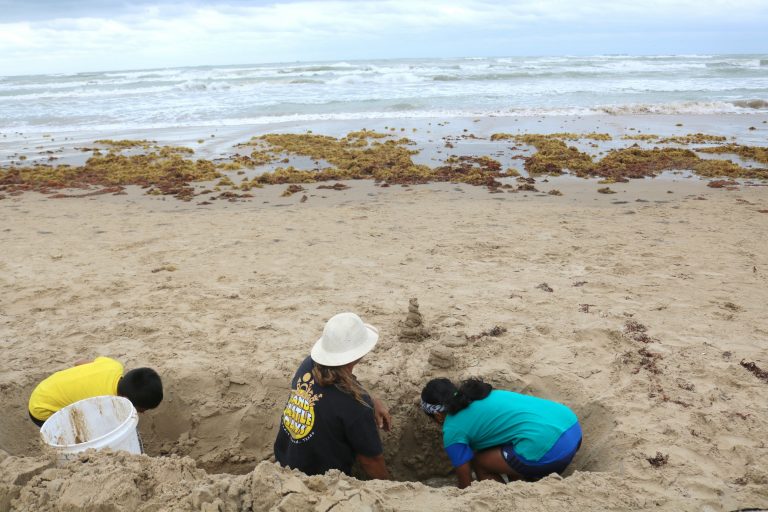 So this is how it all began. A pit, the water and sand…lots of it. Nothing else.
To get the kids warmed up, he sent them to fetch pails of water and dig.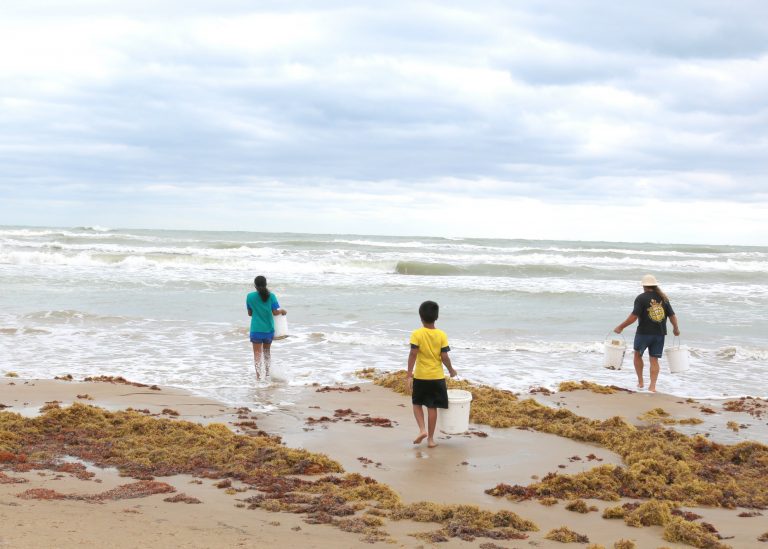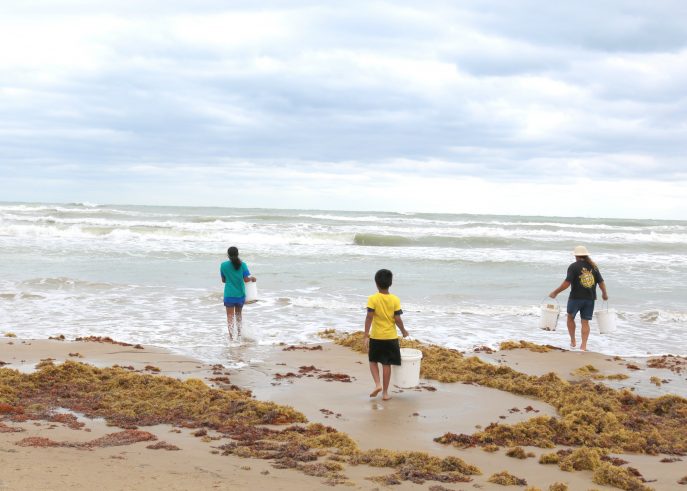 The only one who still felt it was too cold was Baby Girl, who watched the busyness from the comfort of her layers and cozy beach towel.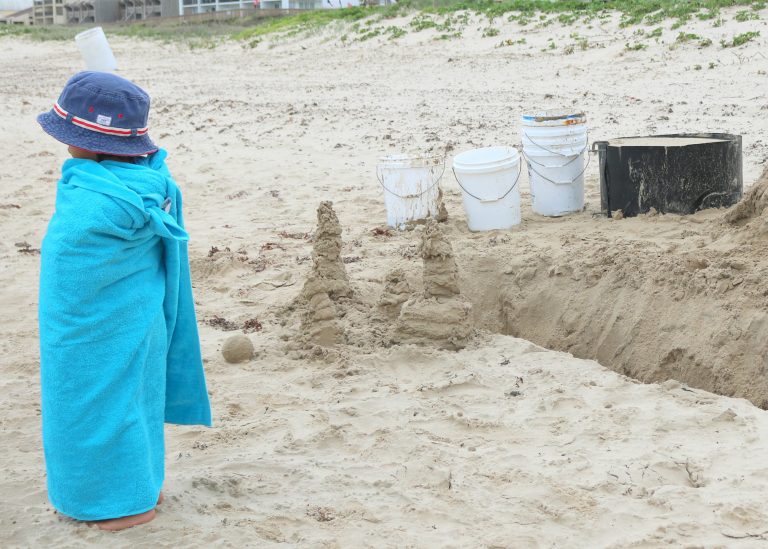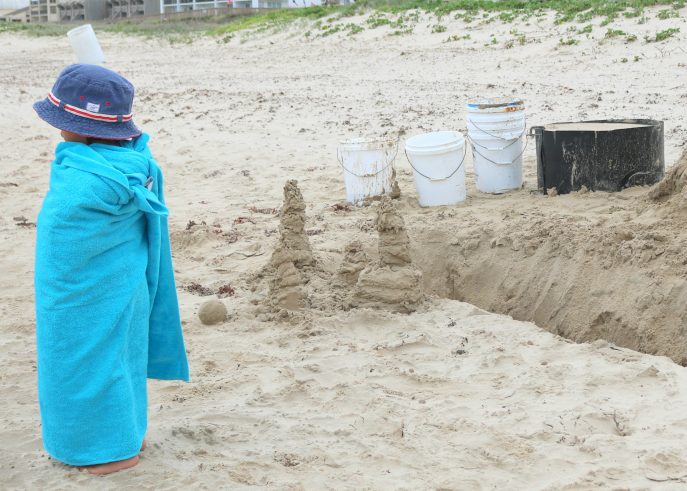 As the hour progressed, Dennis taught the kids different techniques used in sandcastle building.
They learned how to make rock solid sand balls,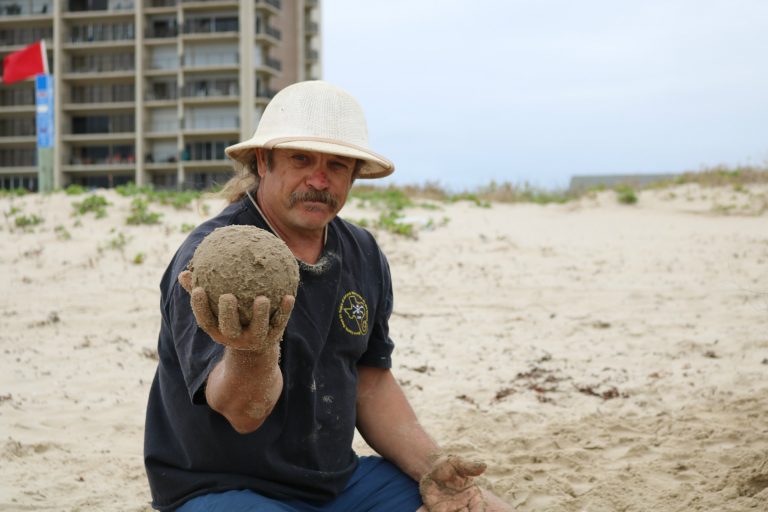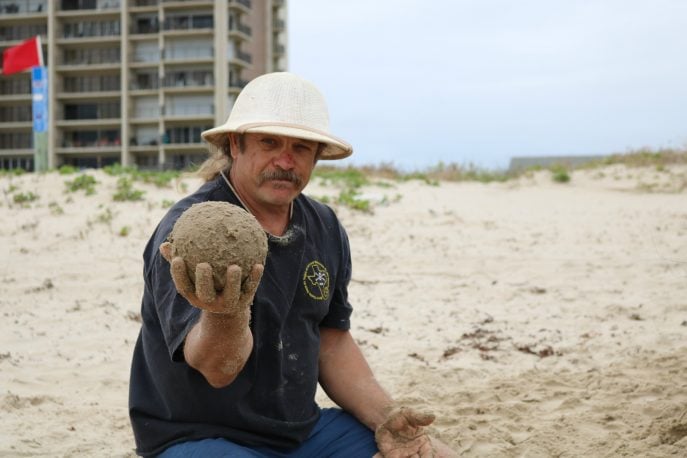 stacked pancakes,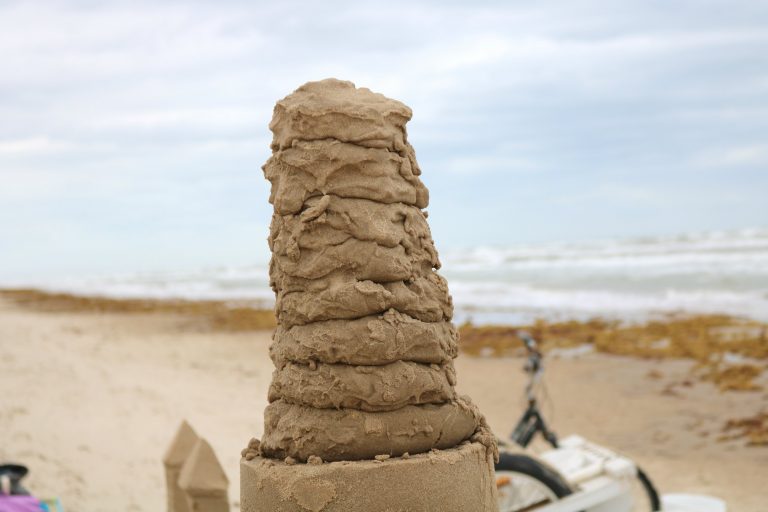 syrup drippings for their pancake stacks.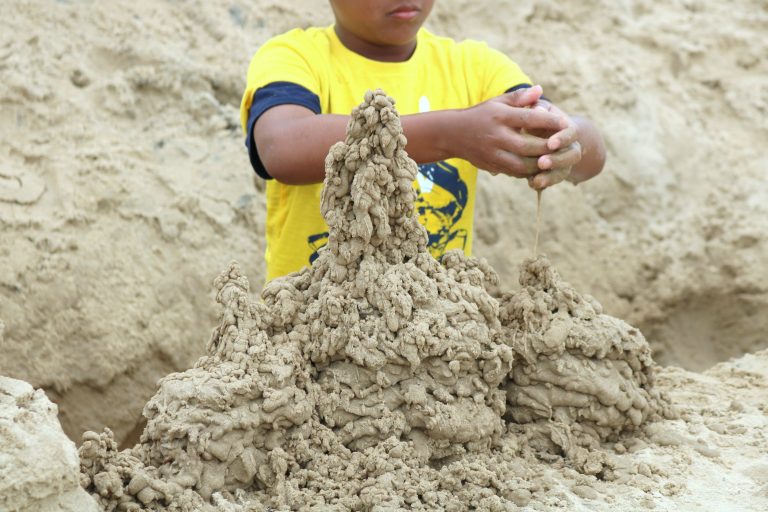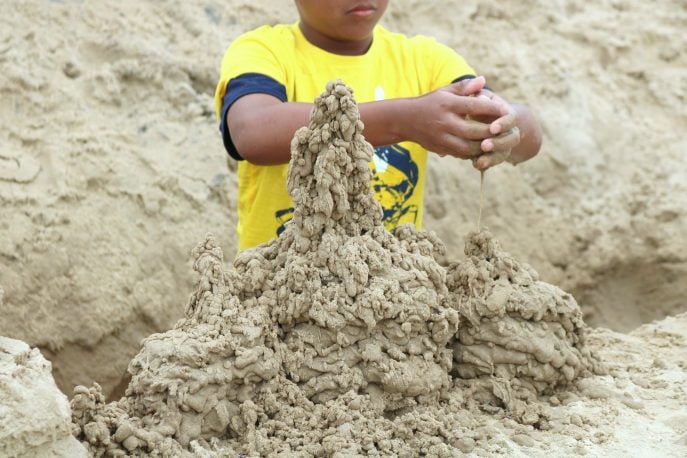 They created towers and with simple tools, learned how to carve roofs,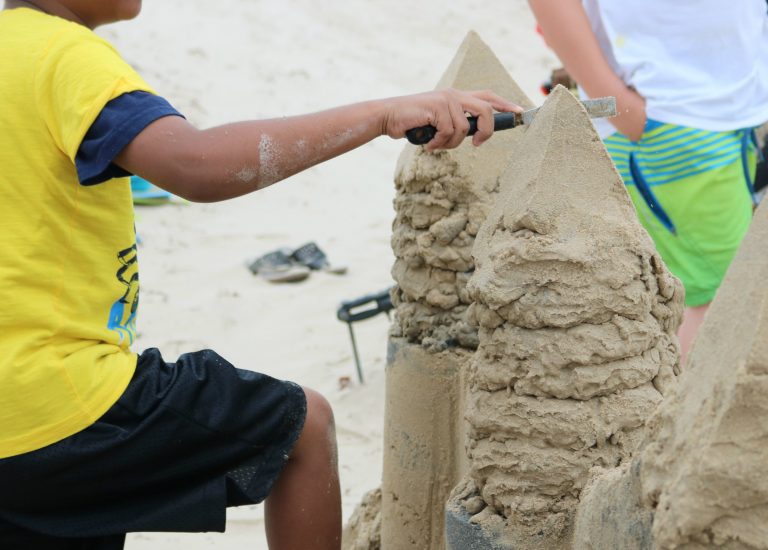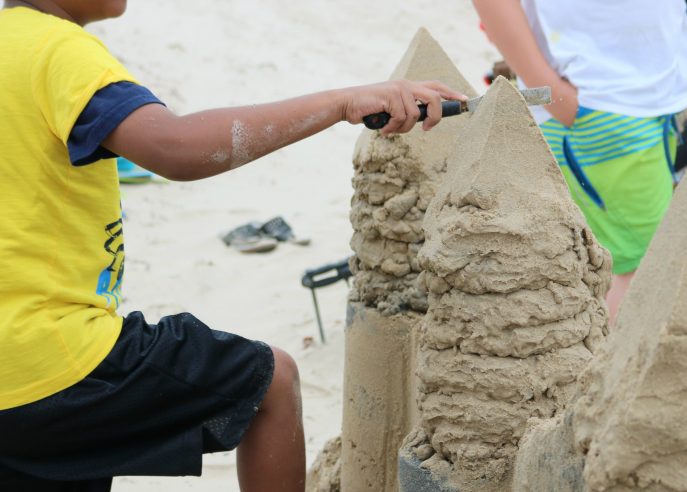 windows and doors,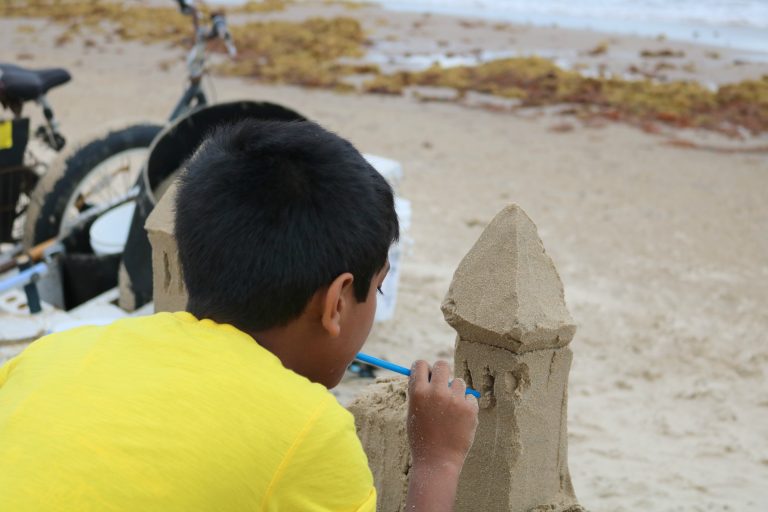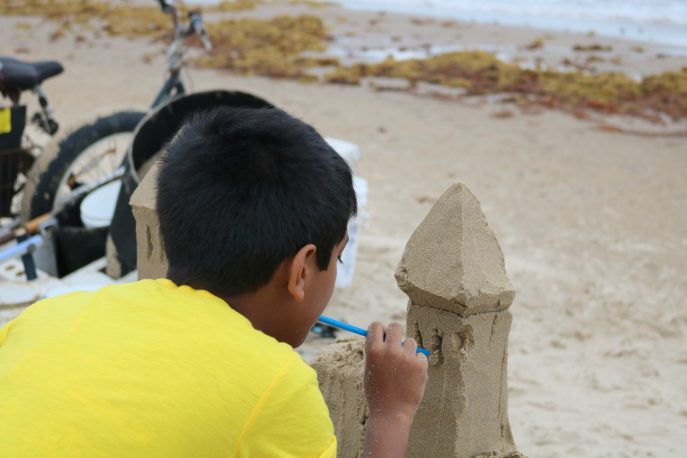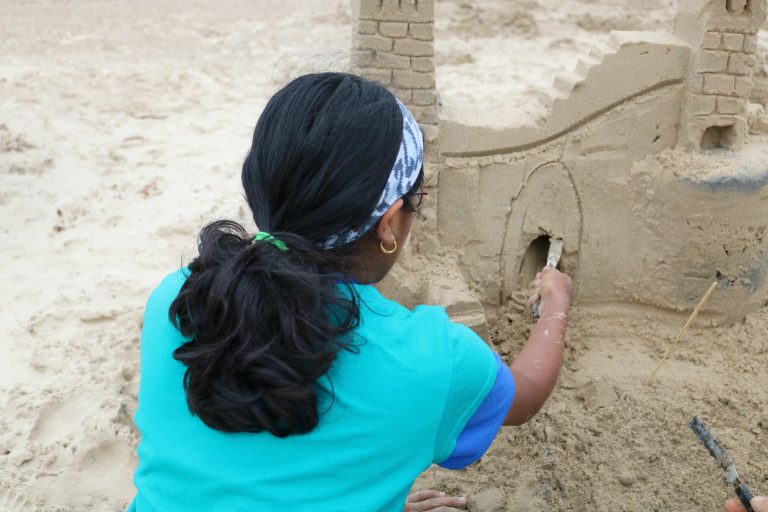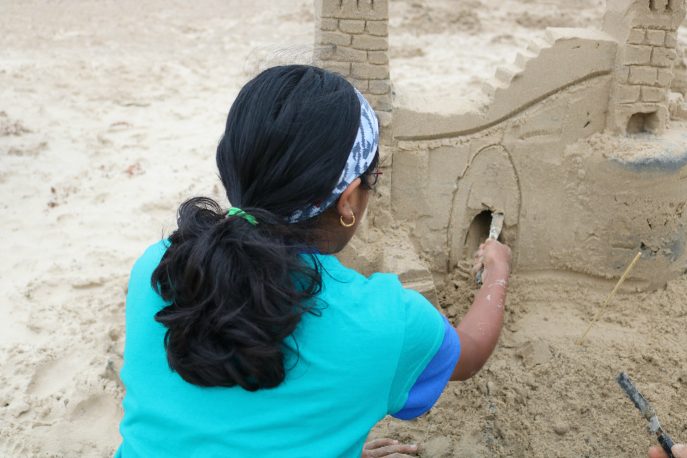 make bricked walls,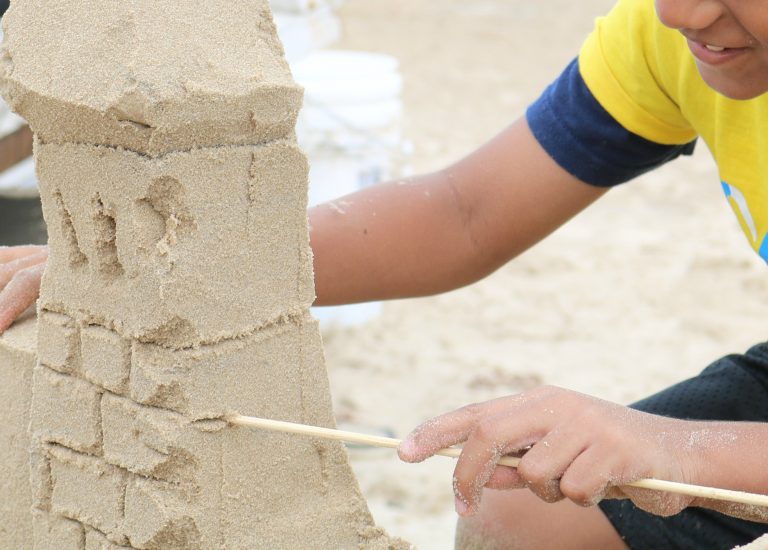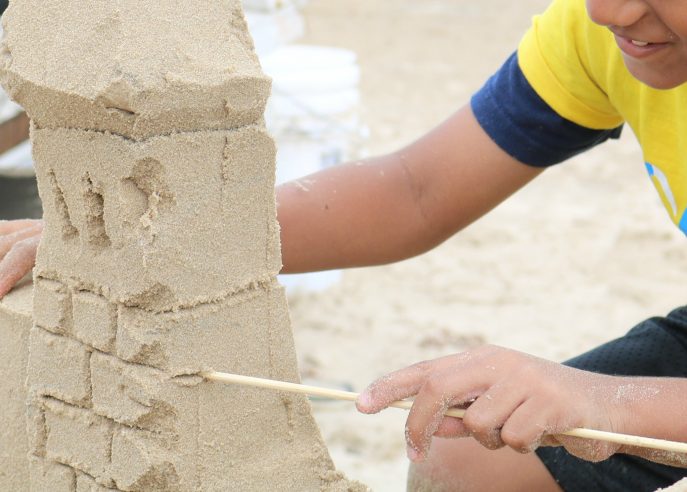 slice out steps,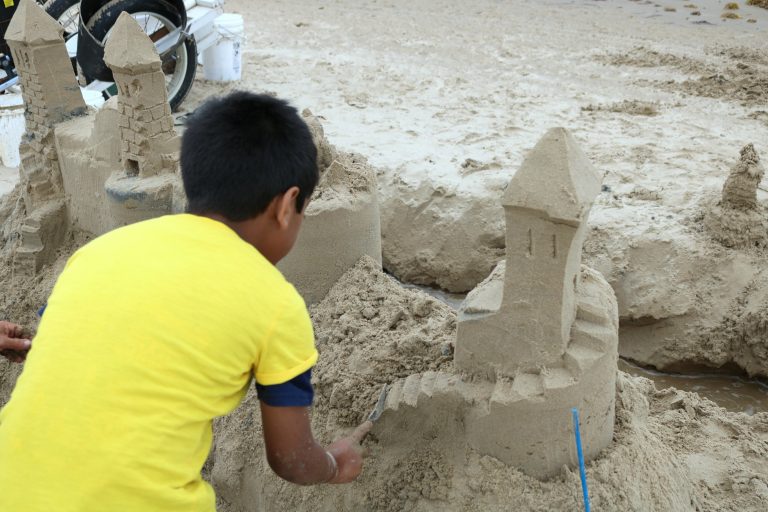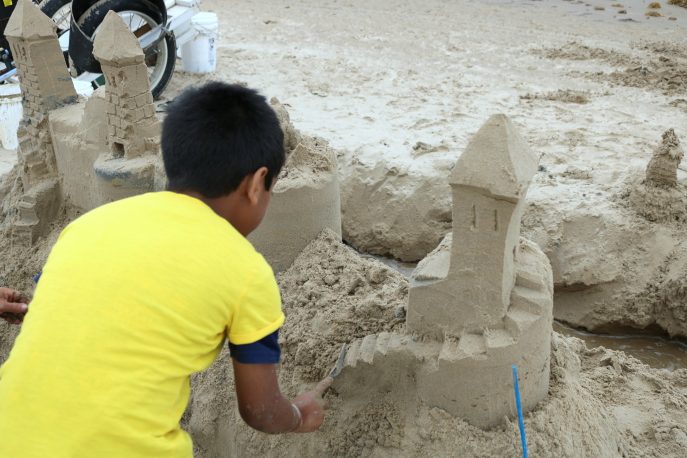 build arches,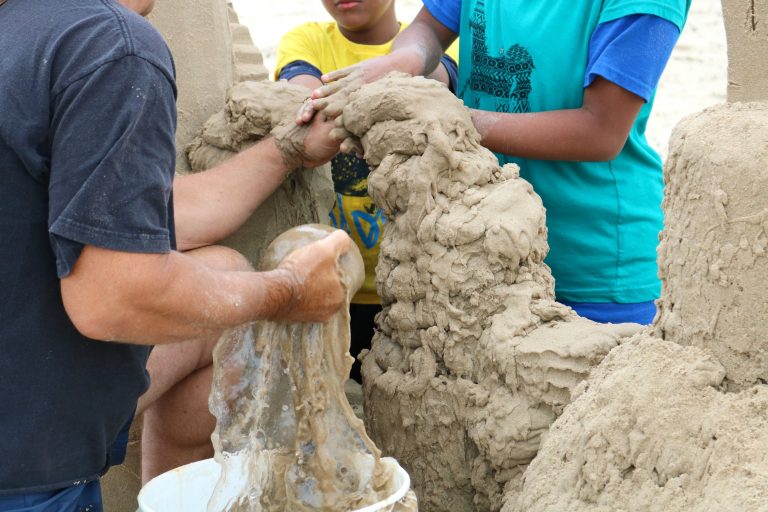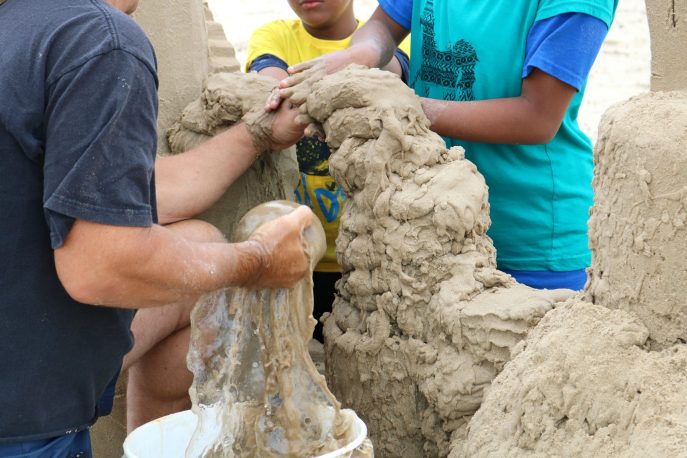 design,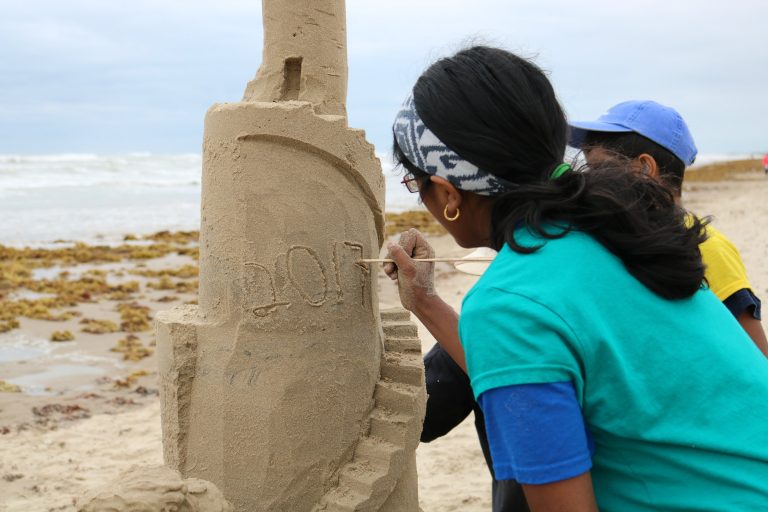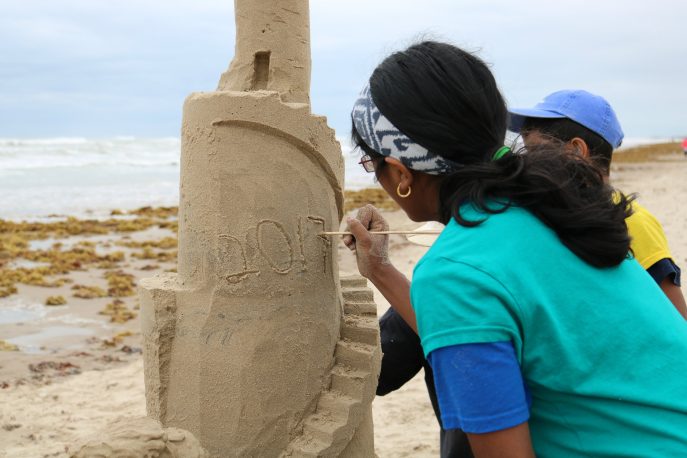 and stack a life-sized tower.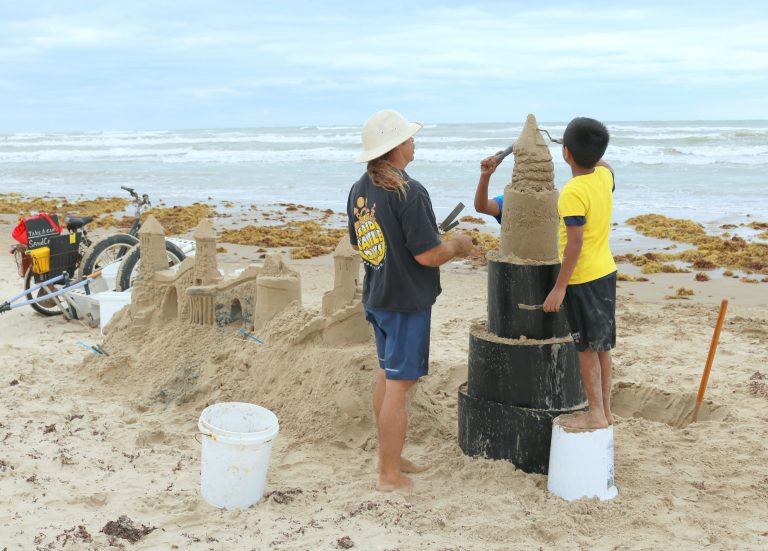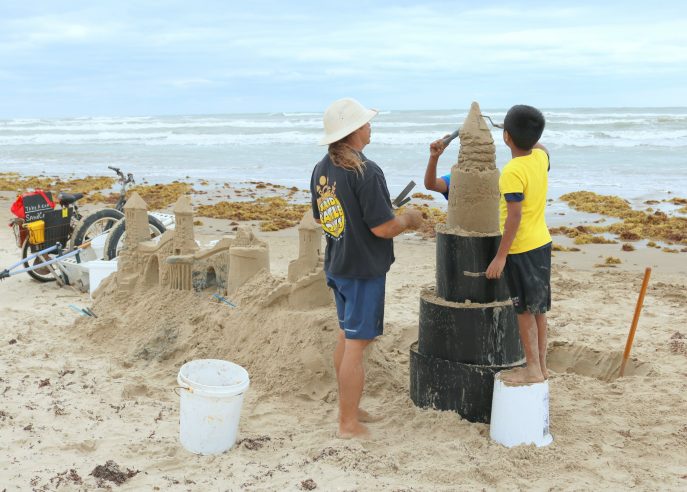 It was only a matter of time before Baby Girl decided to join them.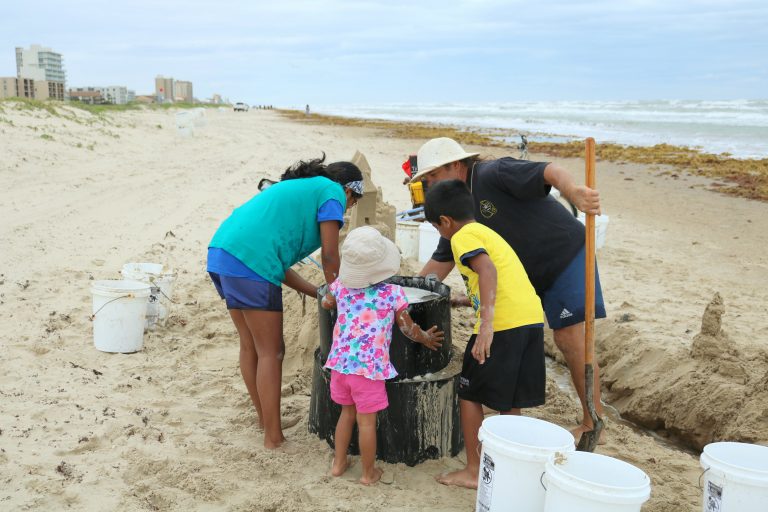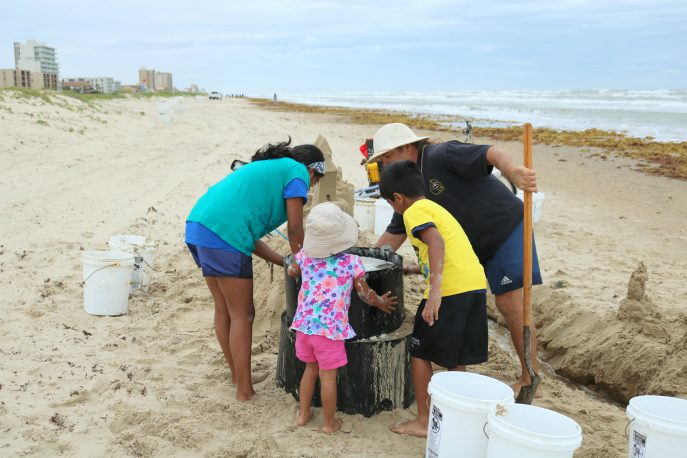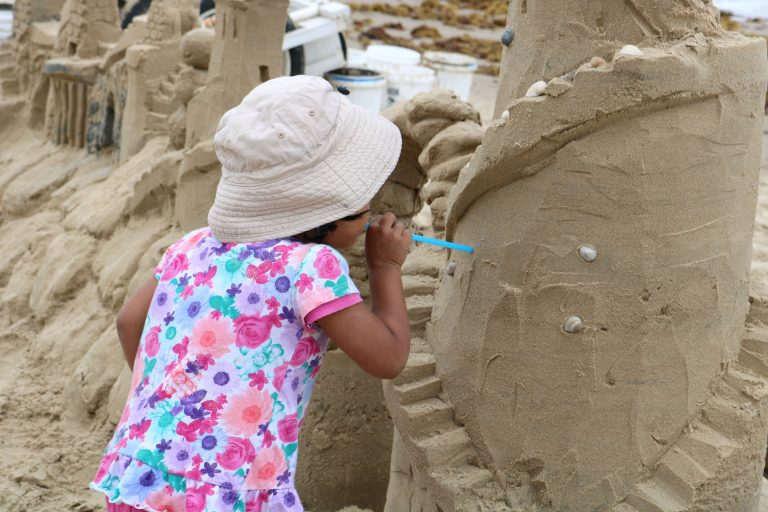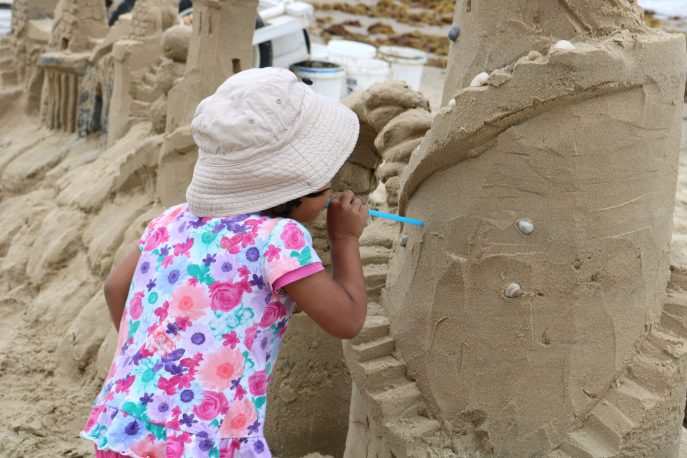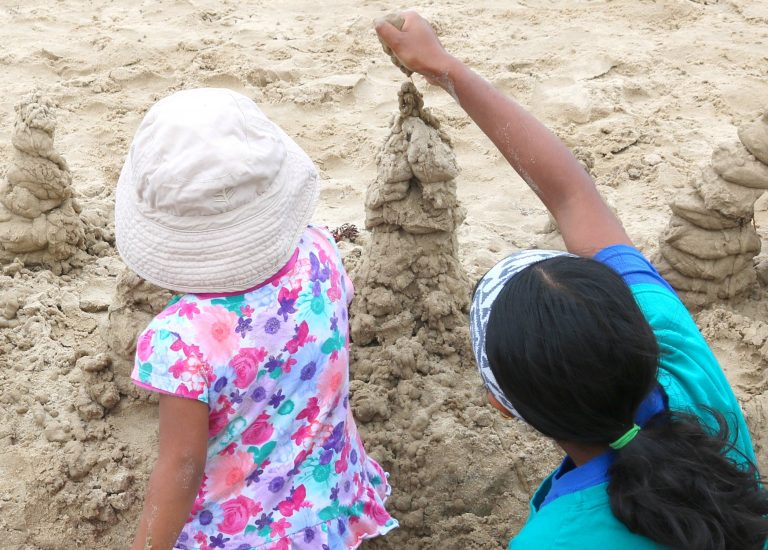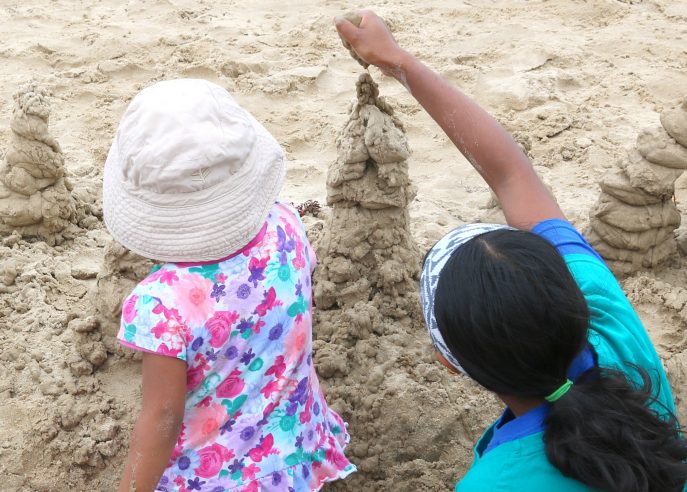 Dennis told her she had the most important job of being in charge of the decorations…
a job she took very seriously!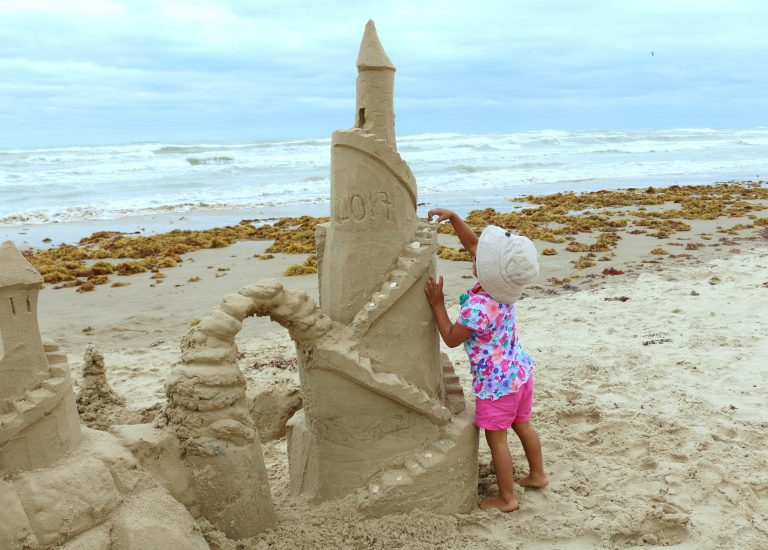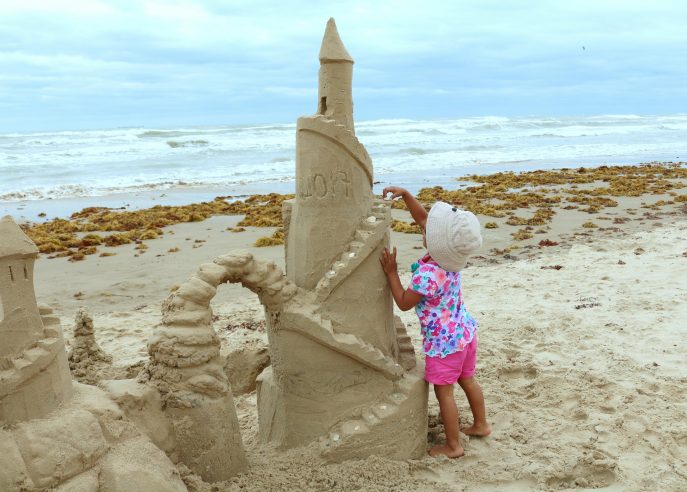 Over three hours later, the kids, under the incredibly patient guidance of Dennis, completed their AMAZING sand castle project.
WOW!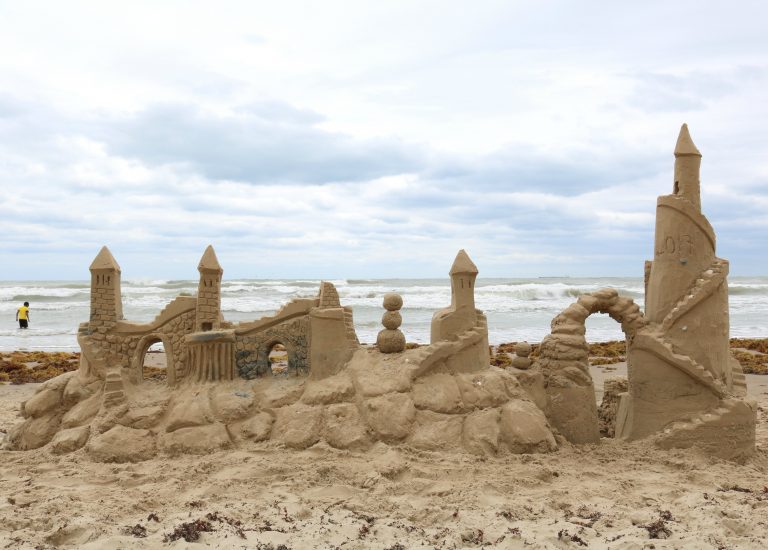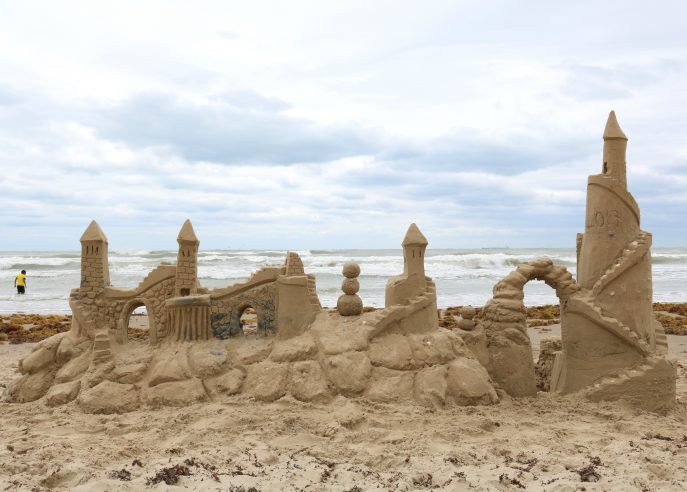 The detailed work on the same would make a passer-by think the castle was a masterpiece of a pro not of 11-year-old and 6-year-old amateurs.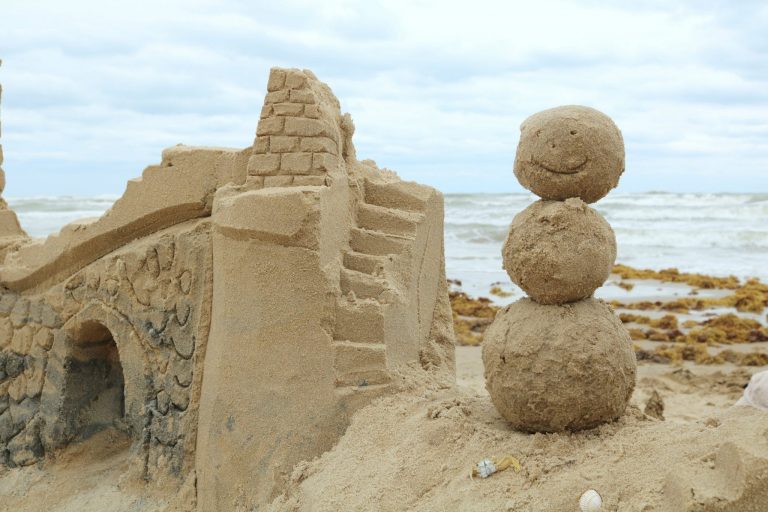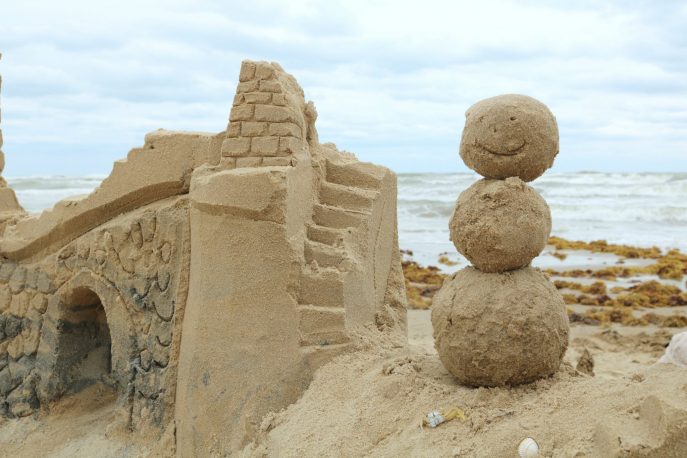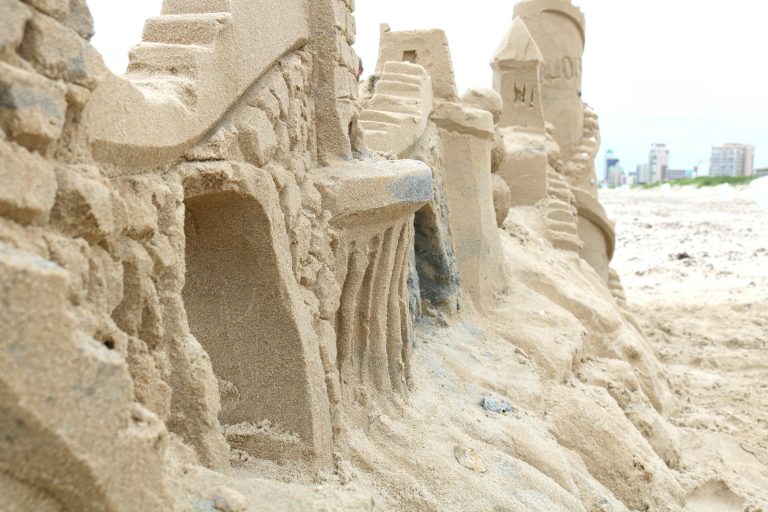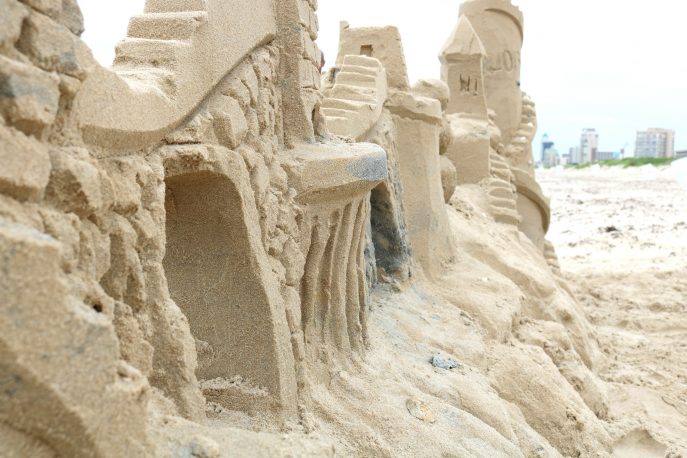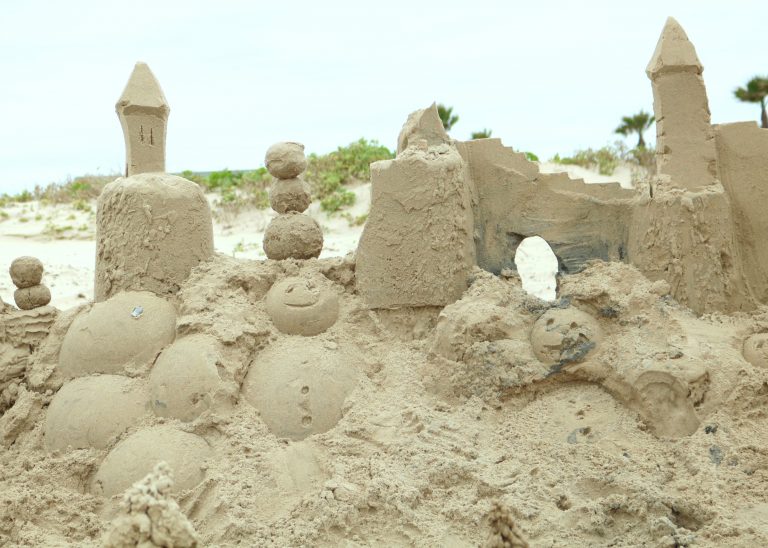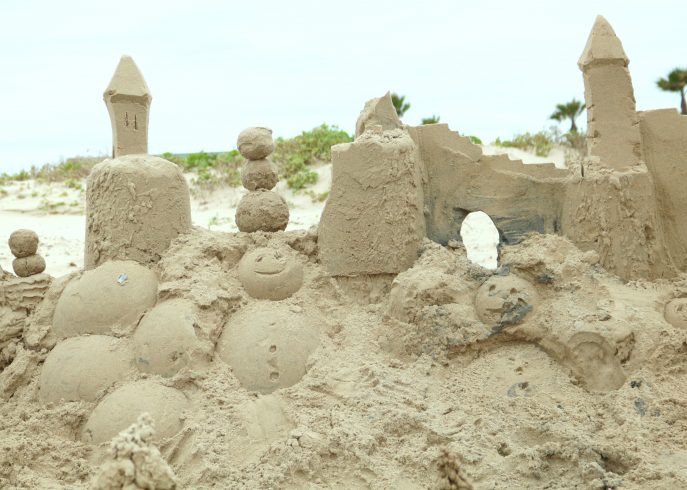 All credit goes to an awesome teacher for introducing them to a whole new world when it comes to sand and water.
Like I told Dennis, we will never ever make those pail-only sandcastles ever again.
Even after they finished the project, while we chatted with Dennis, instead of running to the water to play, the kids remained on the shore honing the skills Dennis taught them.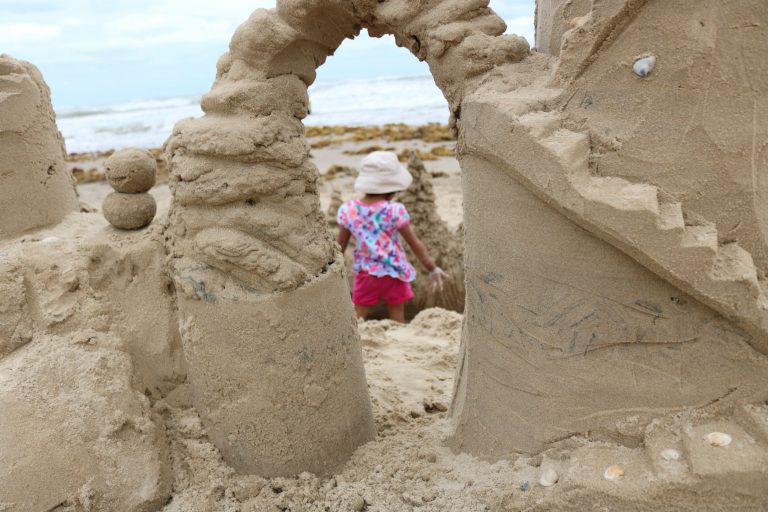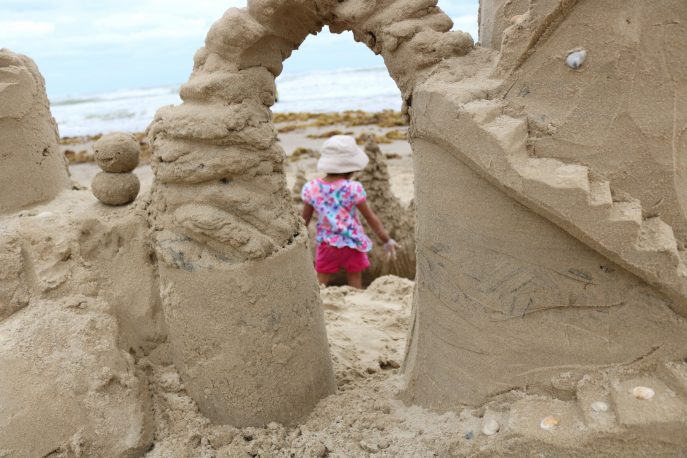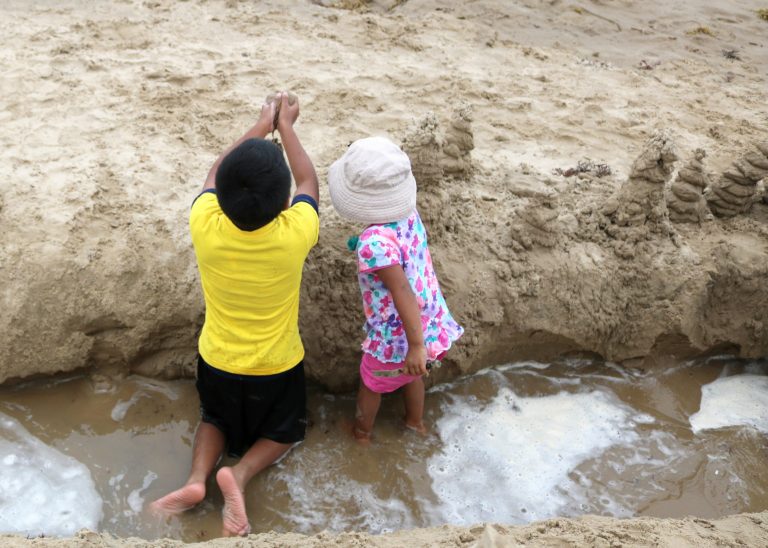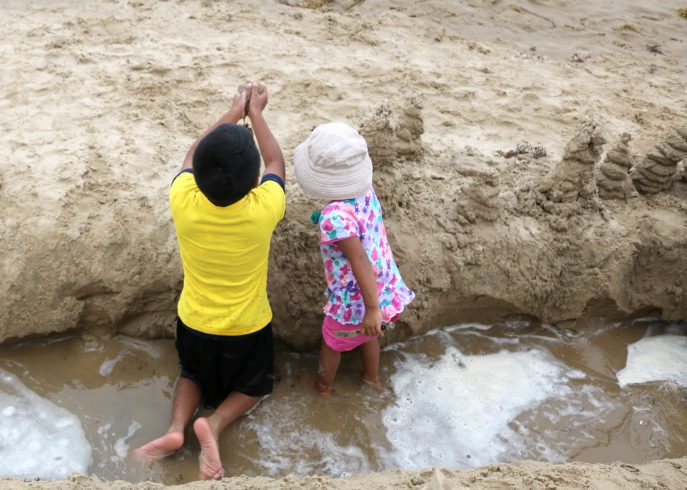 As you make travel plans to South Padre Island, make sure you set apart 3 hours to sign up for lessons with Dennis.
This is one memory-making experience your family will never forget, and it's a great way to spend time together learning skills that are unique. Dennis goes at your pace and makes sure you have fun while learning.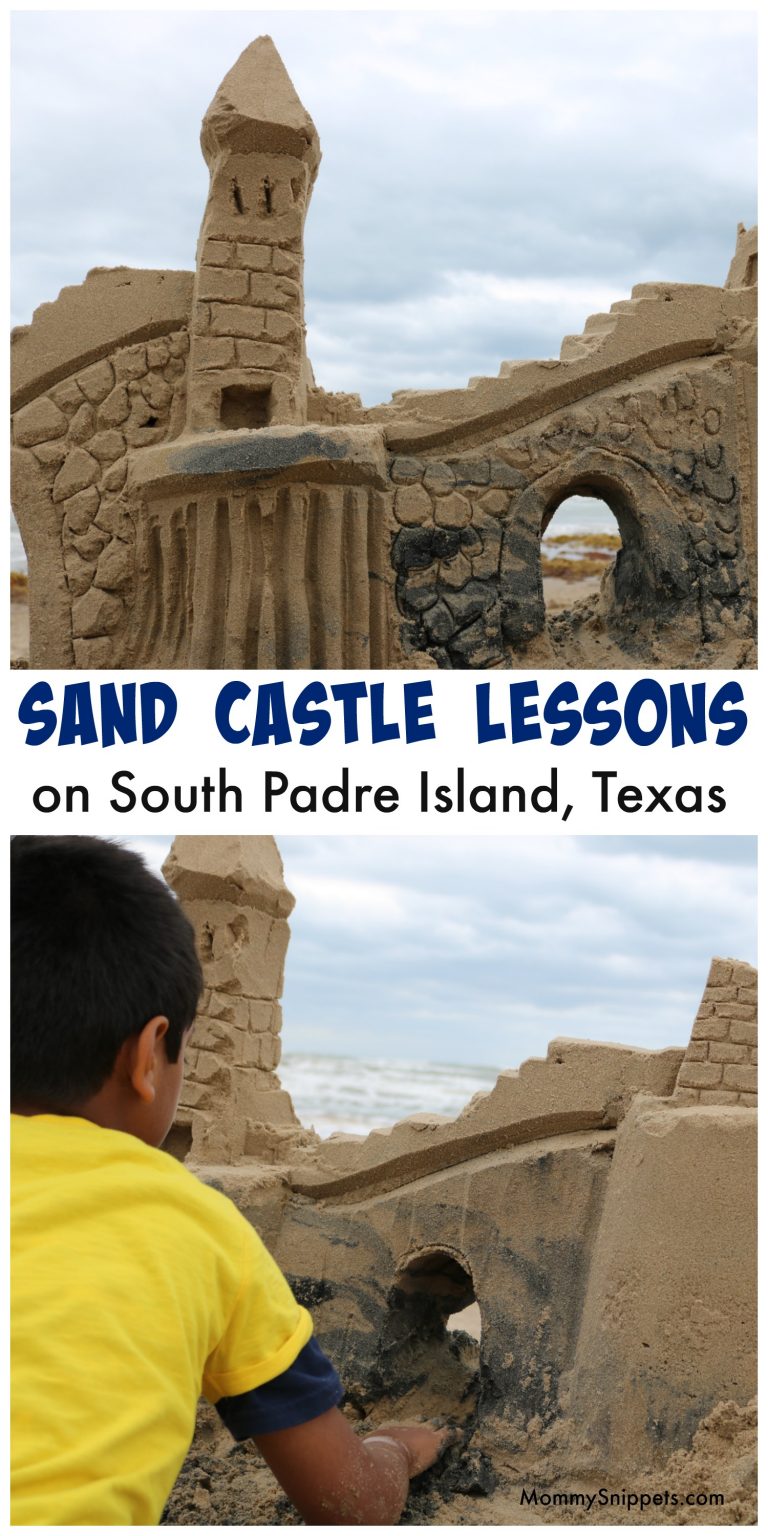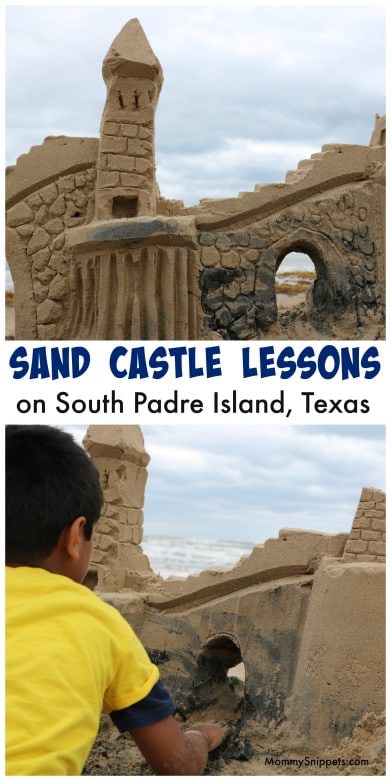 I'd love to hear from you. Hop over to chat with me on Facebook and/or Twitter