Roa's Aviary is Aquatica's new feathered exhibit.
This post contains editorial samples and/or affiliate links to products I recommend. While this adds no additional cost to you, I will earn a small commission on any sales made.

Dottie and Little Man love creepy crawlies, feathered friends and creatures of every shape and size. So this past weekend, while visiting Aquatica, Texas during AdventureCon 14, they were thrilled to explore the Park's brand new aviary.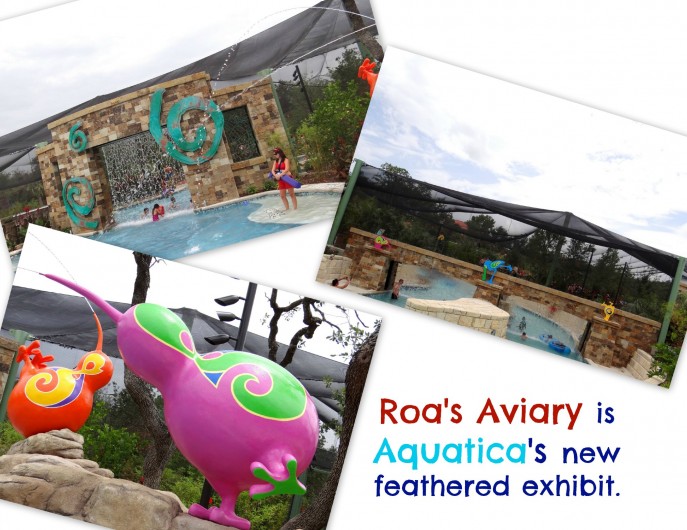 Roa's Aviary is Aquatica's new  feathered exhibit.
This 13,500 square foot aviary sits near the Loggerhead beach area and can be accessed on foot or water. (Yes! You can wade, float or swim through the waterfalls to a set of steps that lead to the aviary's platform holding the birds' feeding cart.)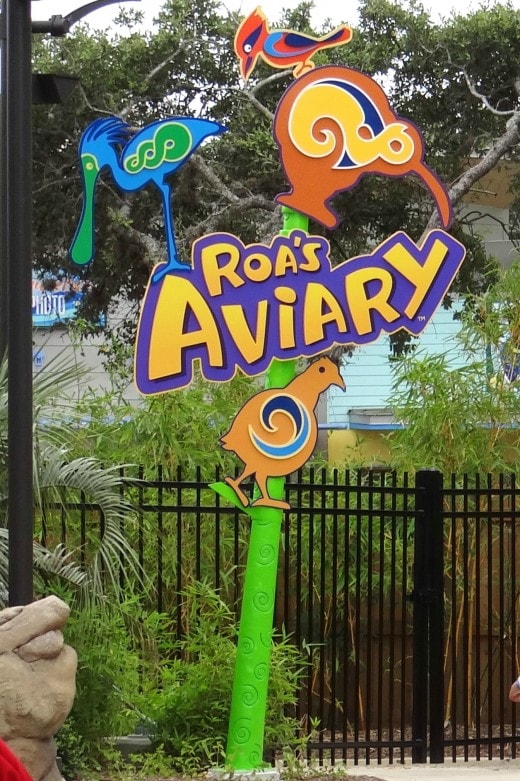 Dependent on what time you enter the aviary, you can feed one or more of the 300 feathered inhabitants.
Make your visit educational by grabbing one of the laminated bird reference guide cards at the entrance and see how many of the birds the kids can find.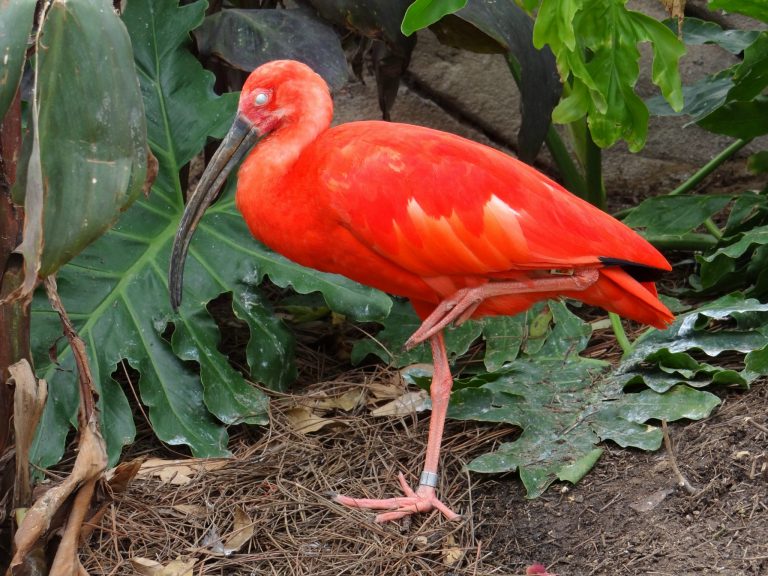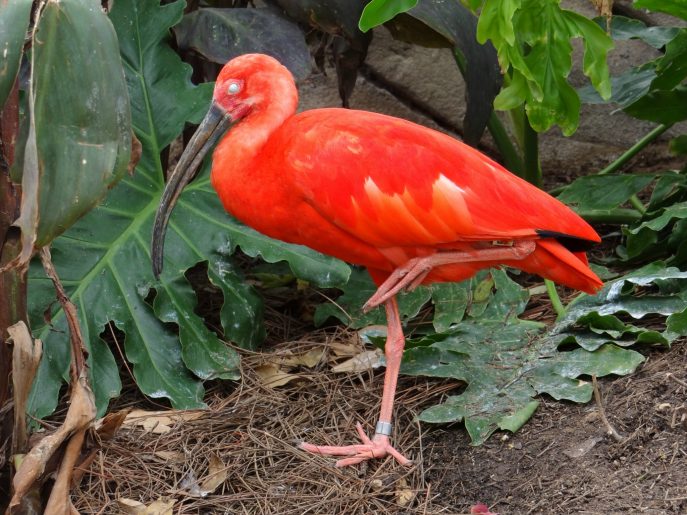 You can also stop and ask one of the aviary staff more about the birds you see. They're bursting with great facts and patient to answer any questions asked.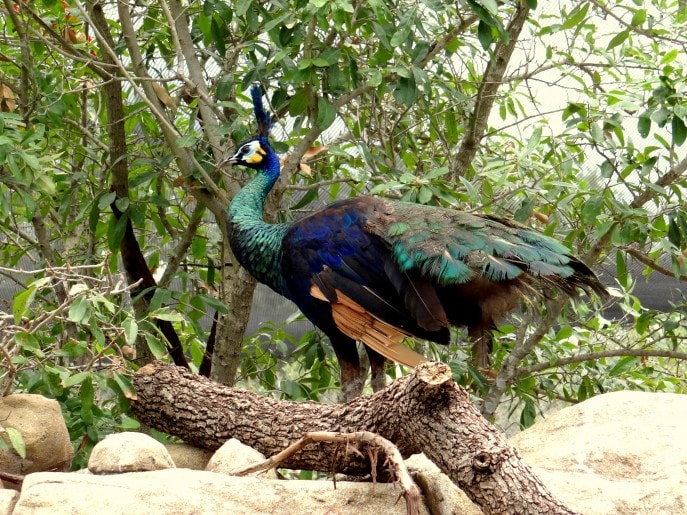 My kids loved feeding the Pied Imperial Pigeons from Southeast Asia because they were the friendliest of all the birds. Most of the pigeons love to perch on visitors' arms while being fed. One particular pigeon prefers to go a step further and land on their heads. (Little Man and Hubs were startled yet privileged to find that out first hand!)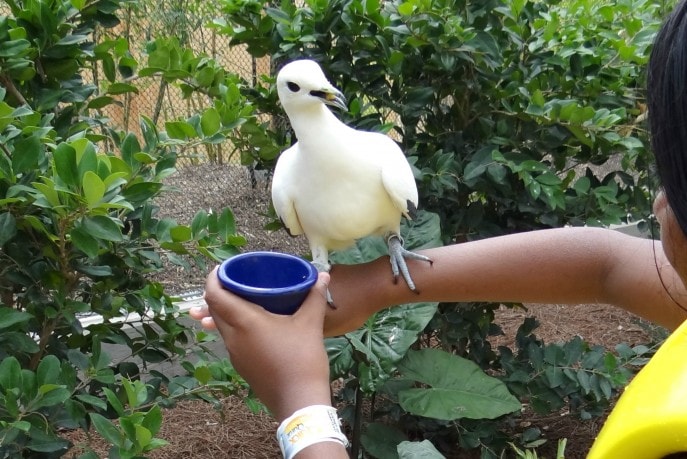 If your little one is a shutterbug, this is a fantastic place to give them a camera and encourage them to snap away. (But remember to avoid using the flash on your camera or getting too close.)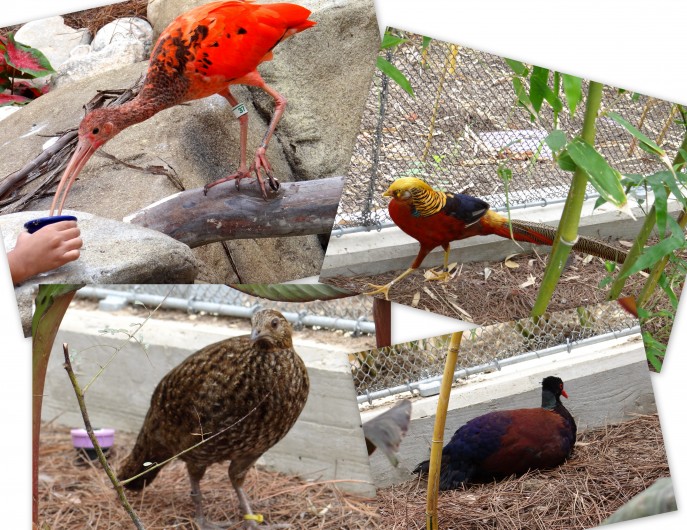 Have you visited an aviary recently? Is there a specific bird you love?