This is a sponsored post in partnership with Breast Cancer and the Environment Research Program.
My sister and I were young when my grandma passed away. The words "Breast Cancer" didn't make any sense to us at the time. But over the years, what was once hardly mentioned in conversation, has now become something openly discussed and talked about.
It was only when my husband's elementary school teacher and close friend of the family was diagnosed with breast cancer, that we saw how terrible a late diagnosis can be. Rigorous chemo and radiation treatments provided results but not without taking a toll on her physically and emotionally. We learned then that an early diagnosis could have prevented a lot.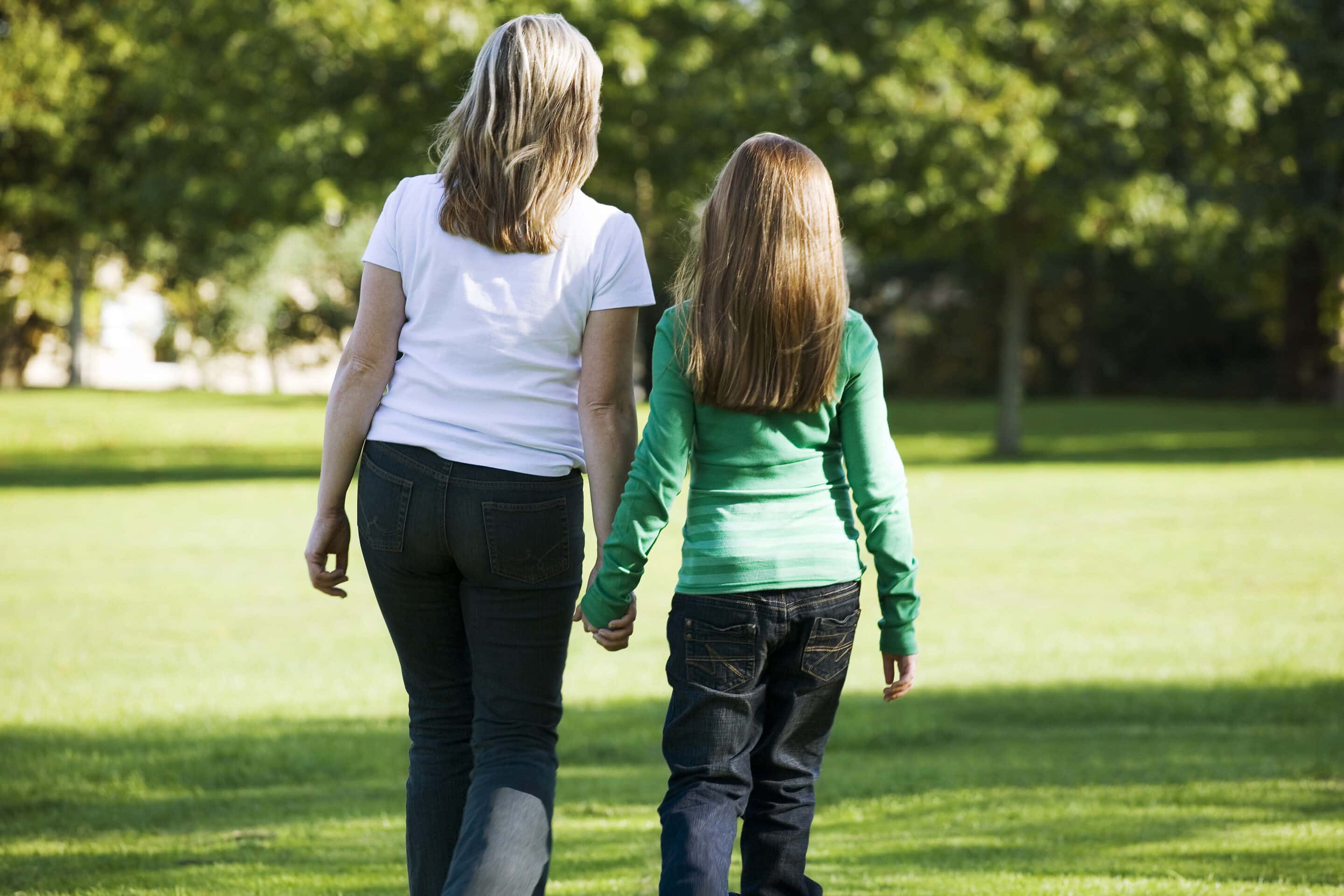 How to reduce the risk of breast cancer in your daughter
You may be the mom of a 7 year old or a 12 year old and no, it's not too early to work on reducing the risk of breast cancer in your daughter.
Scientists, physicians, and community partners in the Breast Cancer and the Environment Research Program (BCERP), which is supported by the National Institutes of Health (NIH), study the effects of environmental exposures on breast cancer risk later in life. They created a mother-daughter toolkit (http://bit.ly/BCERPtoolkit) mothers can use to talk to daughters about steps to take together to reduce risk.
The detailed kit is summarized in this infographic: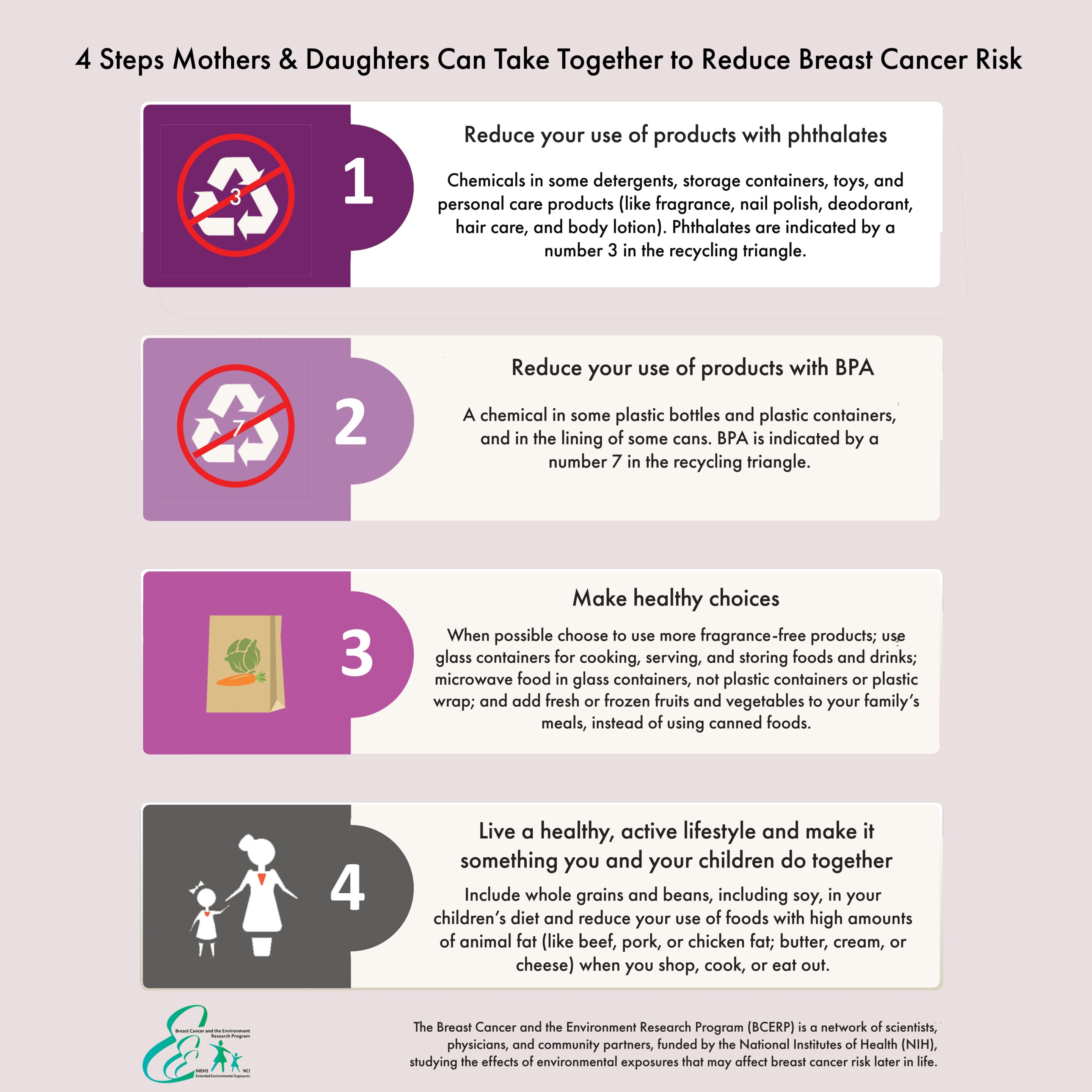 And to all of this I would add prayer…
prayer for protection and health over our daughters' lives.
I'm so thankful we live in a time where breast cancer research is at its peak when it comes to diagnosis and treatment and the quest to learn more to wipe this out completely, continues.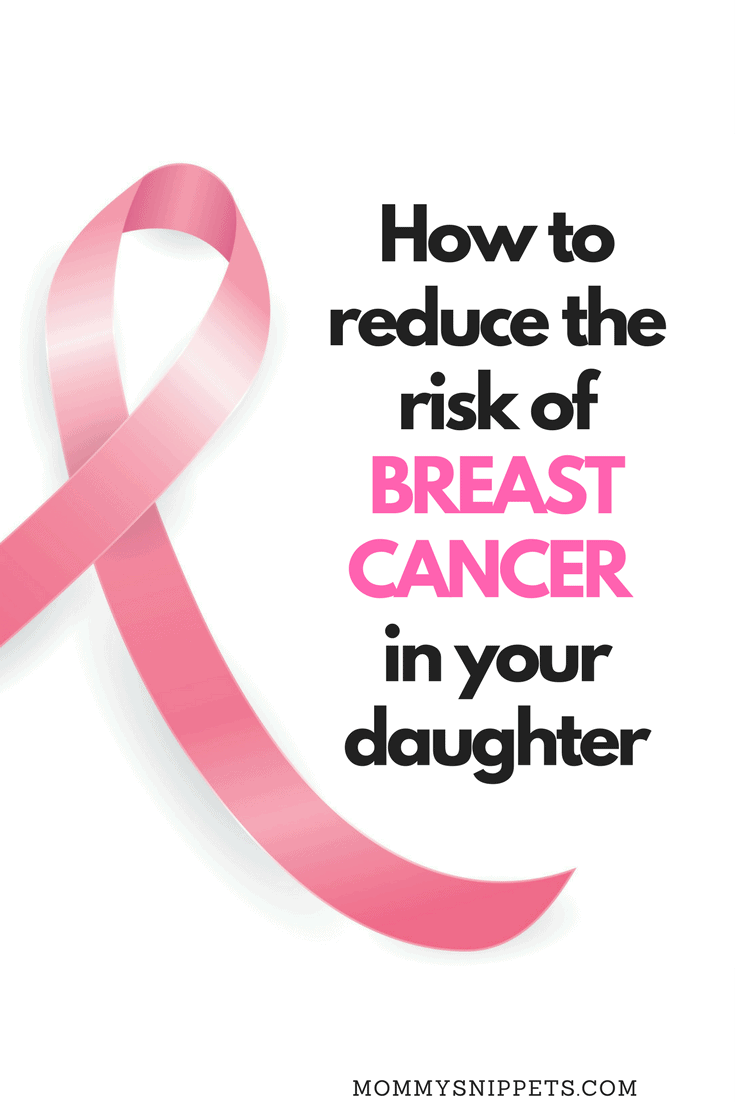 How can you help?
Would you answer this quick confidential survey to help researchers with their studies on breast cancer perceptions and more? I promise it won't take longer than a few minutes and will be such a help in the work being conducted to build on hope for a lifelong cure for breast cancer.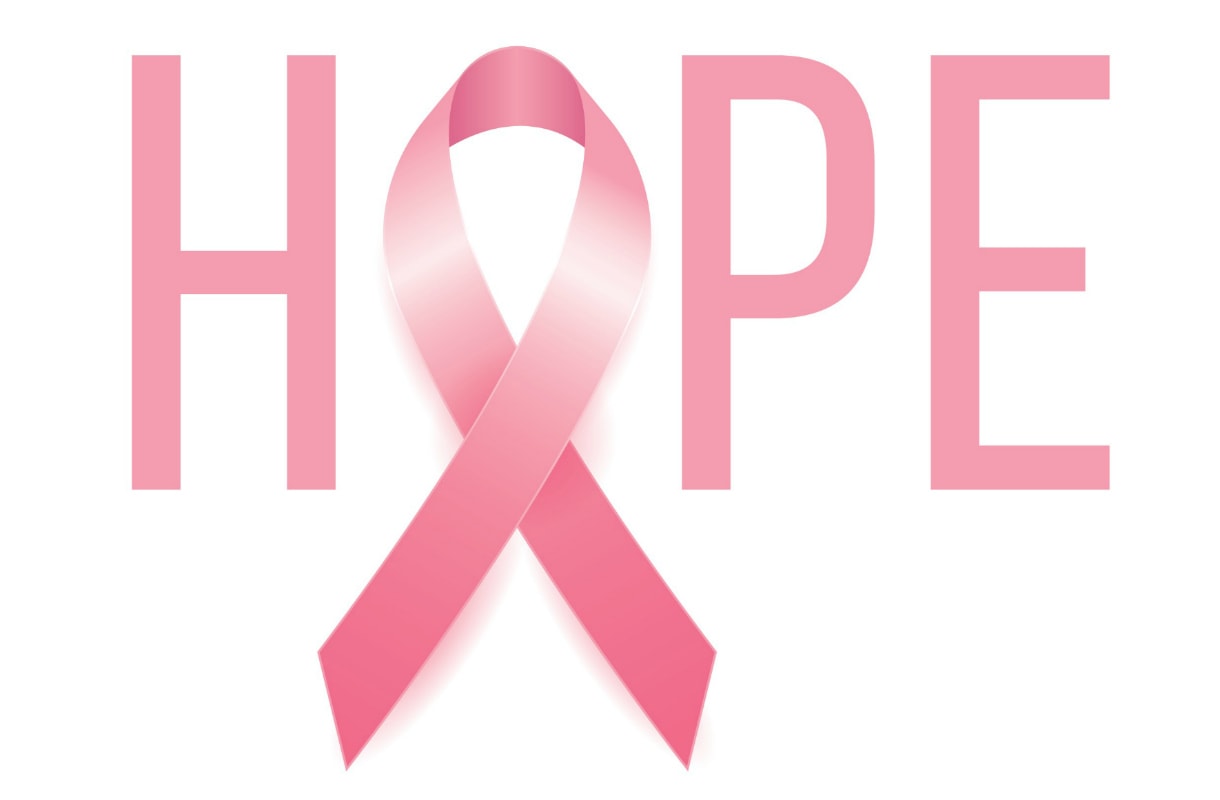 For additional resources and learning more about how factors in your daughter's environment could play a great role, visit the Breast Cancer and the Environment Research Program, and yes, please do share this article with friends and family. The more eyes that read this and participate in the research survey, will help in a big way.
I'd love to hear from you. Hop over to chat with me on Facebook and/or Twitter