Rise and Shine with Dolphins at Atlantis Bahamas
This post contains editorial samples and/or affiliate links to products I recommend. While this adds no additional cost to you, I will earn a small commission on any sales made.

One of the best ways to start the day is with the Rise and Shine Dolphin Program at Atlantis Bahamas!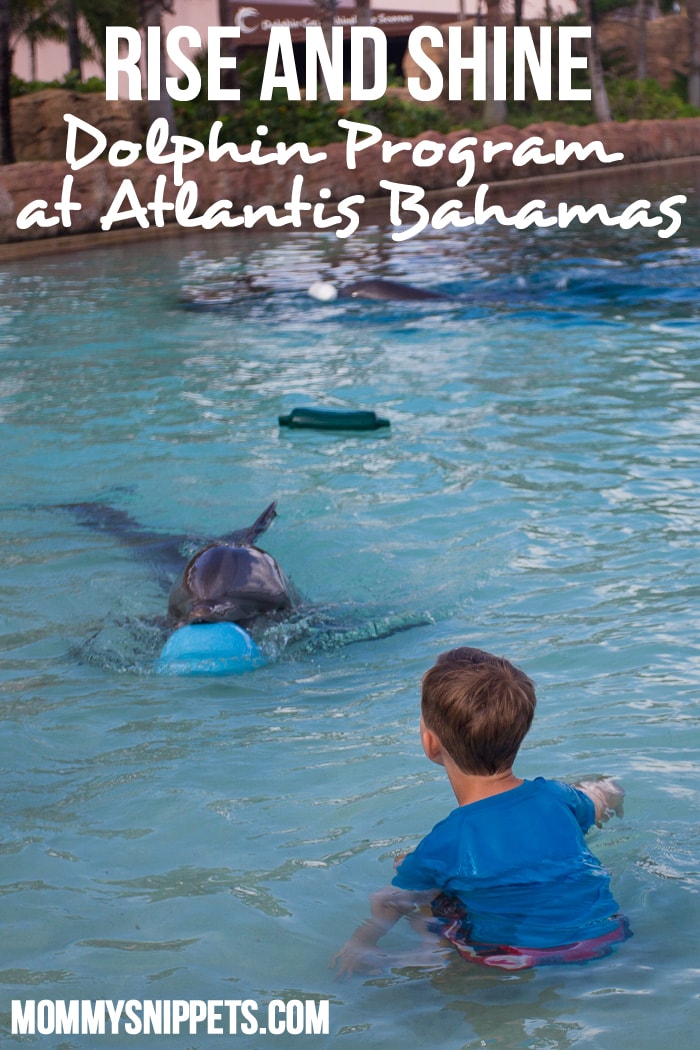 This fun program is perfect for young and old guests alike. It gives guests the opportunity to play with dolphins — literally!
We started with a fun water gun/splash fight where you are battling the splashing dolphins. We all know dolphins love to splash. The kids in our group thought this was SO much fun! I mean, who wouldn't love squirting water at a dolphin only to be squirted back?!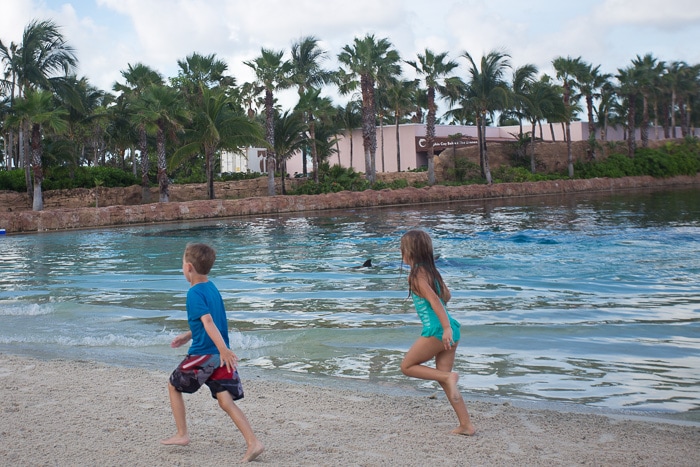 Then, we ran a race against the dolphins. They swam along the shallow water while the kids ran across the beach. This is such a fun way to get all the wiggles/energy out of your kids, especially when you have a super active one like mine!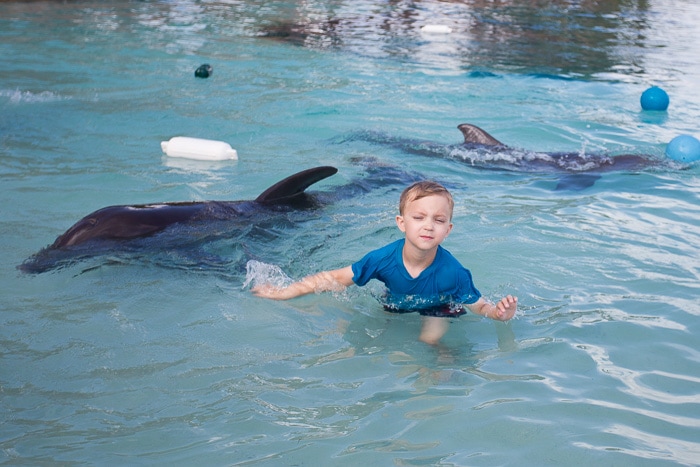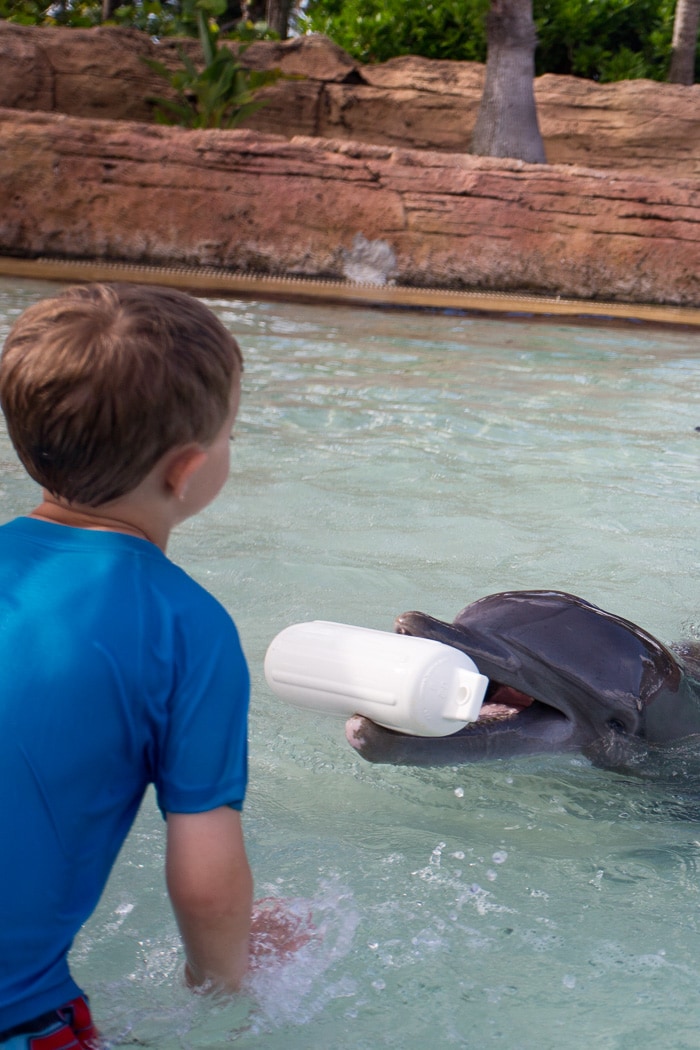 Then the trainers brought out some toys and the kids got to throw them for the dolphins. For me, this was one of the coolest parts. Watching a dolphin swim up to my son and hand him a toy was priceless!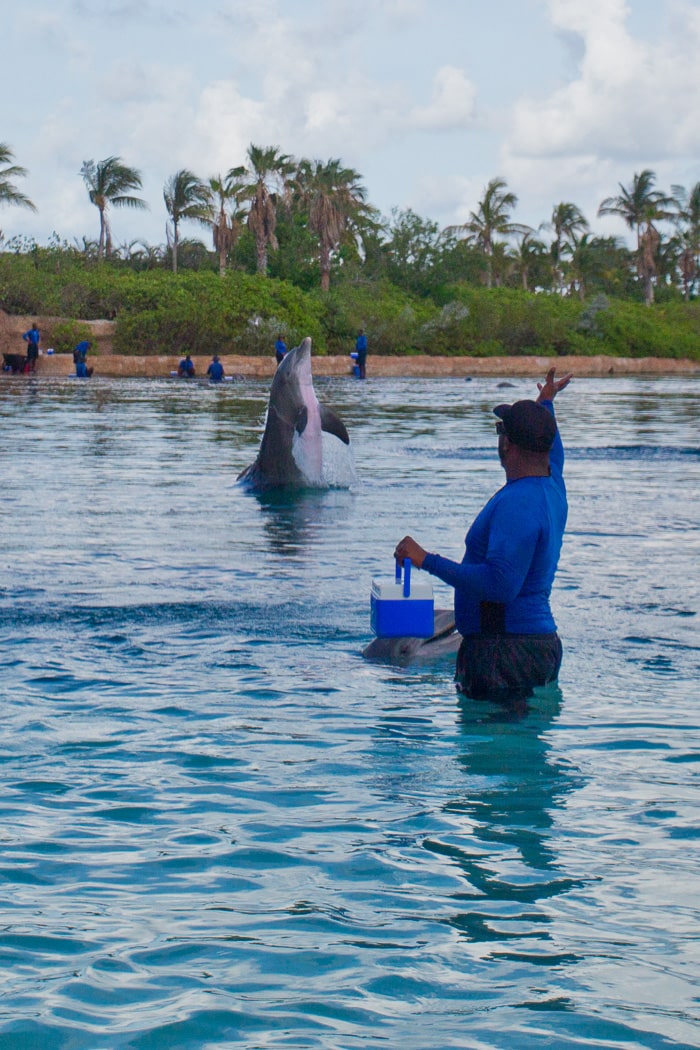 The dolphins also put on a bit of a show for us, where they jumped and did tricks out of the water.
My son and I have swam with dolphins on many trips, but this was honestly one of the coolest experiences that we've done. It's not your typical dolphin interaction.
We got to learn so much about dolphins and how they love to play. It's very interactive and you don't spend the whole time standing still waiting for everyone to have their turn. The kids all got to participate the whole time, which was so much fun.
DOLPHIN CAY EXPERIENCE INFORMATION
---
I'd love to hear from you. Hop over to chat with me on Facebook and/or Twitter