Things to consider while shopping for the perfect family car.
This post contains editorial samples and/or affiliate links to products I recommend. While this adds no additional cost to you, I will earn a small commission on any sales made.
Shopping for a new car always calls for quite a bit of groundwork and when that car is for your family, you can be sure that the research made will be all of that doubled (or even tripled) over!
Before the kids were born, shopping for a car involved how sleek the overall design looked and how much power it would give when the tires hit the road. Now that the family is growing, you may not necessarily need to sell or trade-in your speed-on-wheels love but would definitely need to look into investing in a car that's better suited for your family. (And don't worry, reduced to sell inventory can get you additional savings, even on a new car.)
This feature is sponsored by our brand partner in Dover, DE. If you're in the area and need a reliable vehicle, consider Winner Subaru for your automotive needs.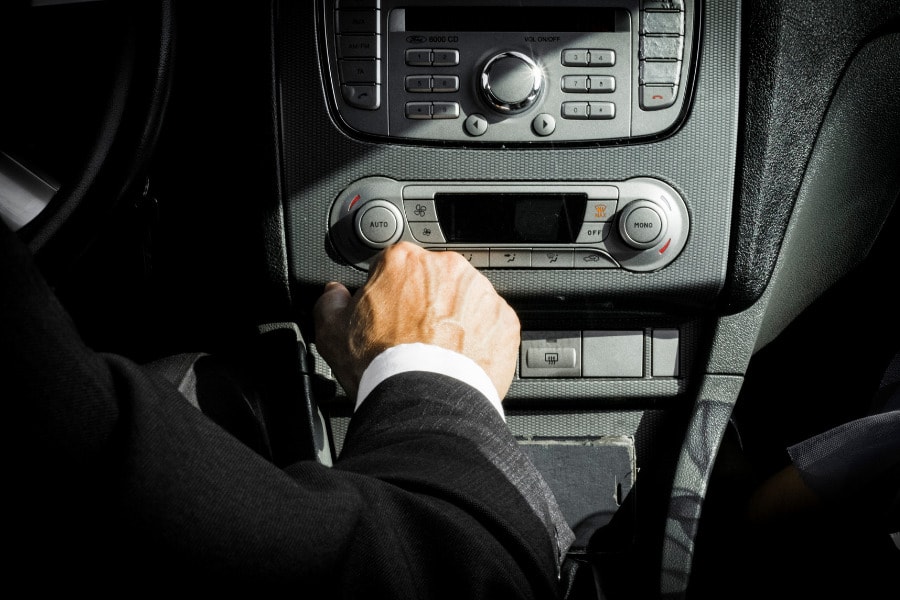 Things to consider while shopping for a family car.
Several things will need to be considered while choosing the car that suits your family the best:
1. Fuel economy:  This is right on top of important musts while shopping for a family car. You don't want to buy a vehicle that guzzles gas and then have to sit at home because the cost of gas would be way too much to handle!
2. Seating:  Is it sufficient to comfortably seat bulky car seats and possibly an extra travel guest? Or do you need a roomier car? Does it have the option of a pull-out additional row?
3. Safety features: Now the list can be pretty long here but basic musts include the need for child safety locks, airbags with a deactivation control, easy latch systems for car seats and a 5 star rating with crash tests. Other great features include automatic sliding doors, blind spot sensors and back-up cameras. (All fantastic features to help a harried parent on a particularly stressful car drive, with a crying toddler kicking up a tantrum)
4. The color of the interiors: The darker the color of your seats, the easier it will be to maintain especially if you have young children. You could always buy seat protectors as an alternative but experts recommend placing a child's car seat on the main seat, minus additional layers, for safety.
5. Storage space: The larger the space, the more convenient it will be to haul around bags, equipment, strollers and even pack-and-playpens, especially on road trips and team game runs.
These are a few important features to look into while buying that family car. Once you have these covered you can always add those cherry-on-the-top features like an inbuilt GPS system, inbuilt DVD players etc.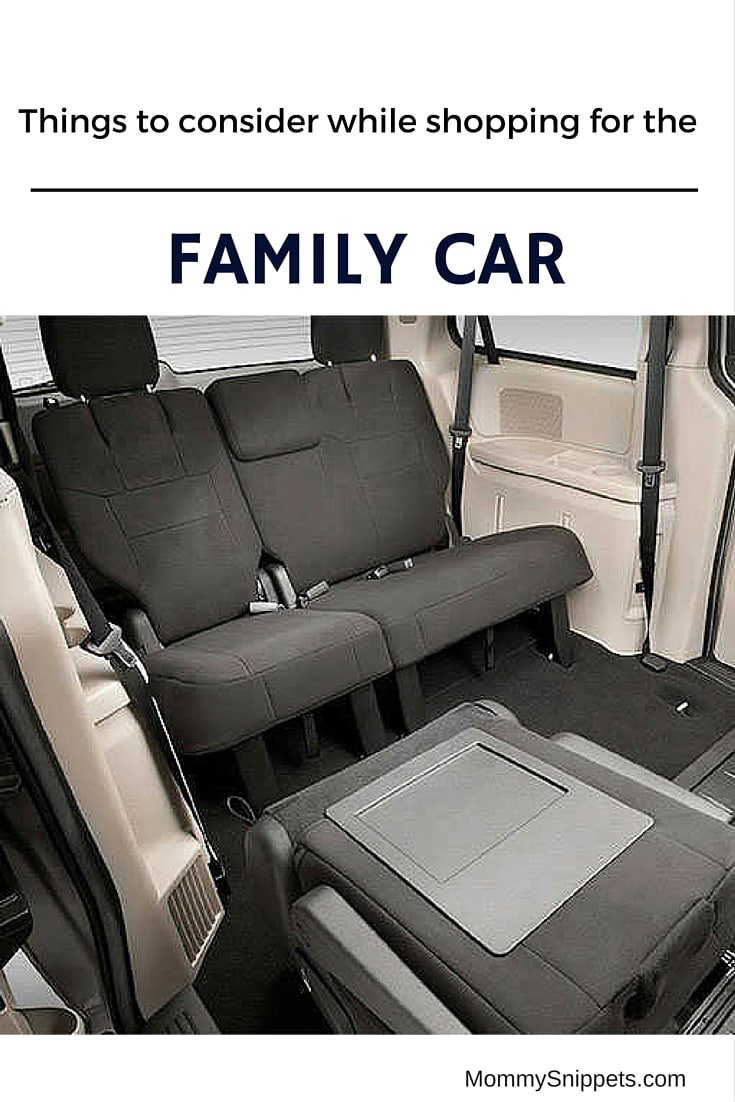 .