The start of a new year means a long list of resolutions. This year I decided to make resolutions that can be worked towards and not hard to stick to. One resolution being the choice to make healthier food choices, which means not skipping breakfast and making dishes that are easy like this one: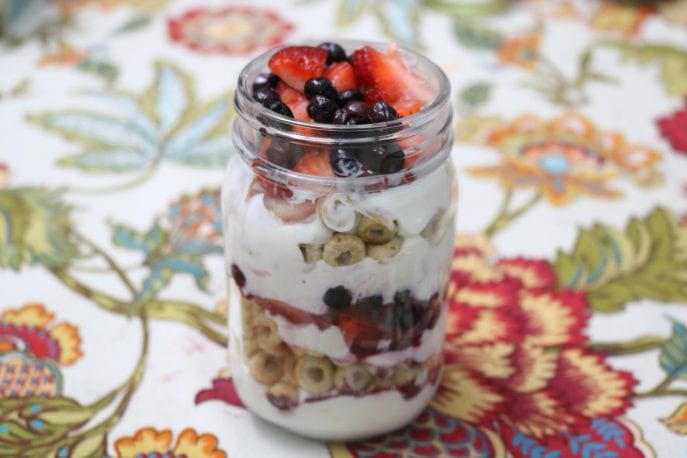 One of the best yogurt parfait recipes 
If you're a parent, I'm sure you have a box of Mom's Best® cereal sitting on your pantry shelf but some mornings you want a change. All you need is three additional ingredients to whip up one of the best yogurt parfait recipes out there and best of all it's so, so easy to make.
All you need is plain Greek yogurt, fresh strawberries, fresh blueberries (or frozen) and Mom's Best®Honey Nut Toasted O's cereal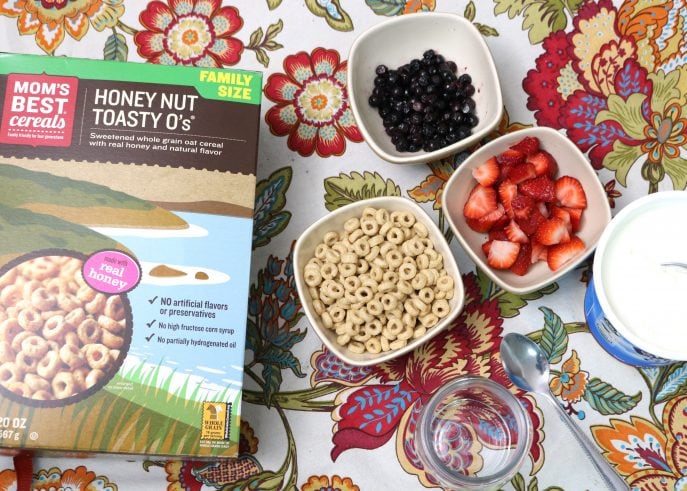 I love that this recipe is so forgiving. You don't need specific measurements. If you're a Honey Nut Toasty O's person, by all means go to town with that layer or if you prefer your berries and need just that slight crunch, go generous with that layer.
1. Line the bottom of the mason jar, or glass, with a generous spoon of yogurt.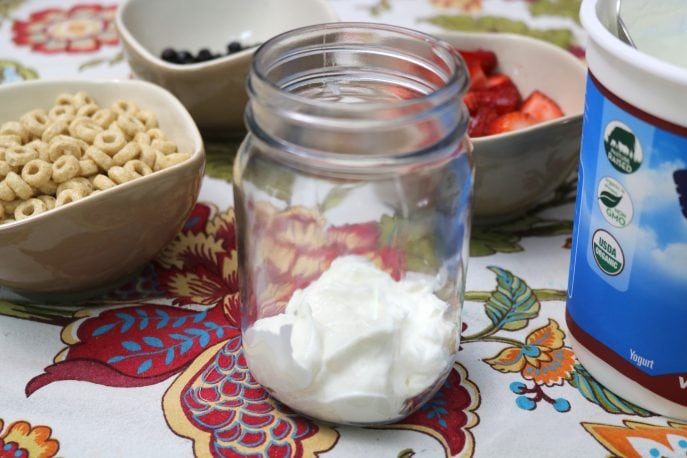 2. Follow this with a layer of Honey Nut Toasty O's and then another layer of yogurt.
3. Top this with a layer of strawberries and blueberries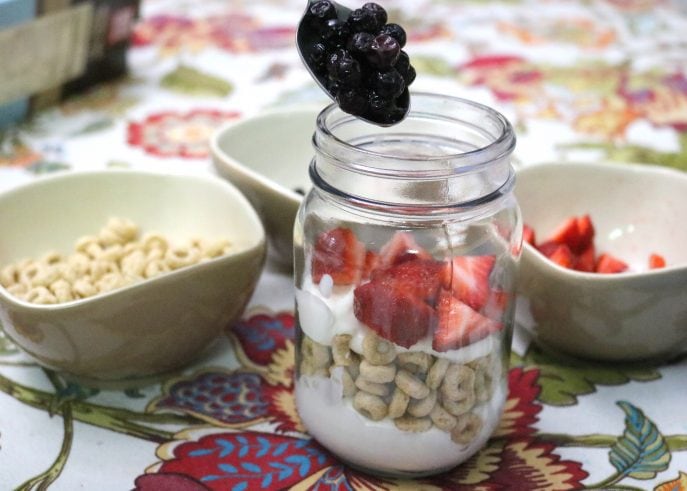 4. Repeat the layers till you reach the mouth of your mason jar or glass and top the same with the berries.
Such an easy recipe to recreate!
With a mason jar filled with this yogurt parfait goodness, you won't want to skip breakfast even on the busiest of mornings. Plus it's such a healthy alternative to a greasy fast food breakfast alternative or a sugar loaded donut.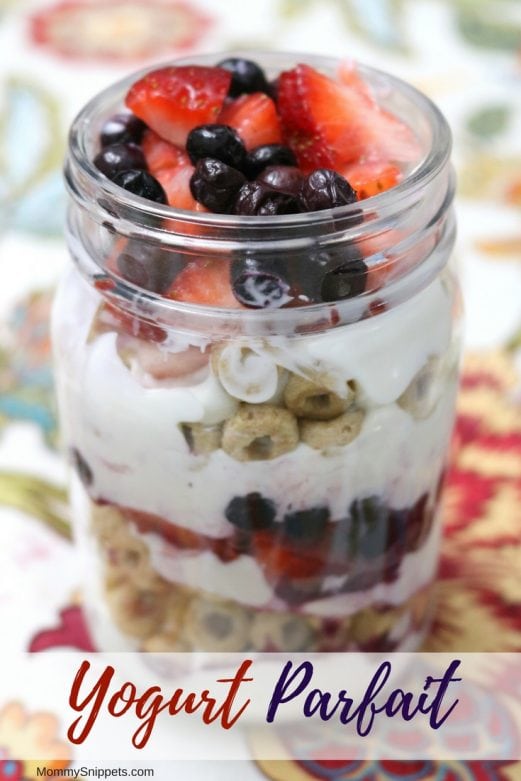 SAVE ON YOUR POST® MOM'S BEST® CEREAL PURCHASES
Stock up on cereal for many mornings of parfait goodness with these downloadable POST®cereal coupons.
Can you think of any other easy ways to jazz up your morning cereal?