The ultimate BUY ONE GIVE ONE holiday book fair on zulily
This post contains editorial samples and/or affiliate links to products I recommend. While this adds no additional cost to you, I will earn a small commission on any sales made.
As a mom of kids who love to read, I have to say one of the best investments we have made is adding to the kids' libraries. As we move closer to the holidays, zulily recognizes the importance of a time crunch and financial constraints, as well as the importance of blessing on those not as fortunate as our own. Hence, in commemoration of November being National Literacy month, they're hosting the ultimate online book fair.
This is a sponsored post in partnership with zulily to kick off the ultimate online holiday book fair.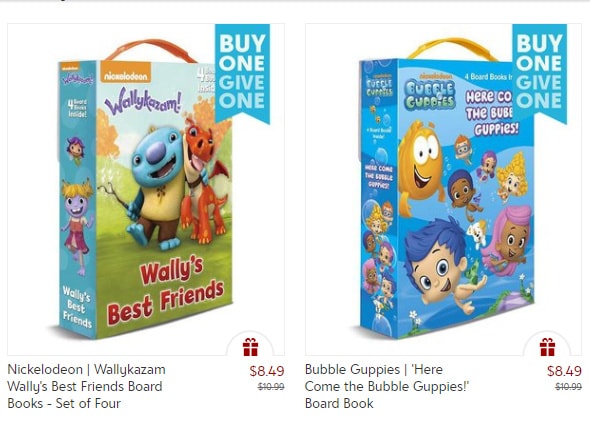 The ultimate BUY ONE GIVE ONE holiday book fair on zulily
With a total of 6 fantastic children's books events lined up, from now till December 10th, zulily is partnering exclusively with Penguin Random House to feature a curated selection of books that your kids would love to receive as a gift for the holidays. What makes these events even better is they will help bless kids impacted by Hurricanes Harvey, Irma and Maria.
Books featured in the sales events will have a BUY ONE GIVE ONE badge, which means the purchase of one or more select books on your end will automatically trigger a donation from Penguin Random House, to the non profit organization, First Book.
First Book donates the new books and other essentials to children, teachers, and schools affected by the three recent hurricanes.
This week's event features books $14.99 and under.

Some sales are too good to miss out on.
That price on the hardcover book of "Wonder" is a great deal, considering I paid $10.65 for a copy for my middle schooler and a friend spent close to $15 on a copy for hers.
As with all zulily sales events, the hot popular buys get sold out fast so hurry and pop your favorite children's books into the shopping cart, reminding yourself that each purchase will benefit another child.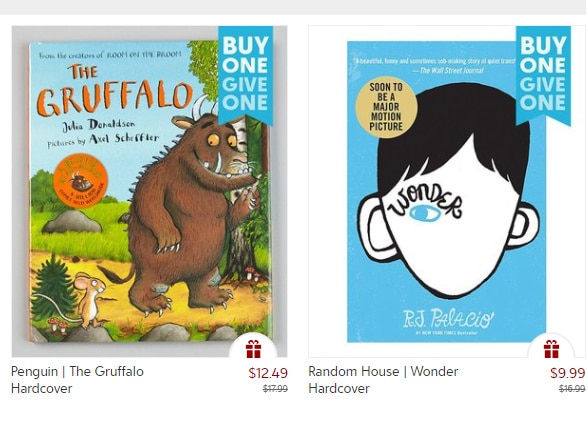 Other ways you can help
Each week zulily fans can visit zulily's owned social channels to activate a call to action, through comments or shares to spark the "Give One" donation from Penguin Random House to First Book.

For example, a donation will be made when fans comment on zulily's Facebook post about their favorite childhood stories.
I'd love to hear from you. Hop over to chat with me on Facebook and/or Twitter