No-Bake Choco-Date Cookies for Valentine's Day
This post contains editorial samples and/or affiliate links to products I recommend. While this adds no additional cost to you, I will earn a small commission on any sales made.
My 5 year old loves to help out in the kitchen, so to encourage his love for all things culinary, I've been looking for easy recipes for him to handle with a little or no assistance where possible.
Looking through my Mama's recipe book, I found a magazine clipping for a No-Bake Cookie recipe that I thought would be fun for us to try. We added our spin on it to make it Little Man approved and we think these Choco-Date Cookies will be the perfect sweet treat for his teachers on Valentine's Day!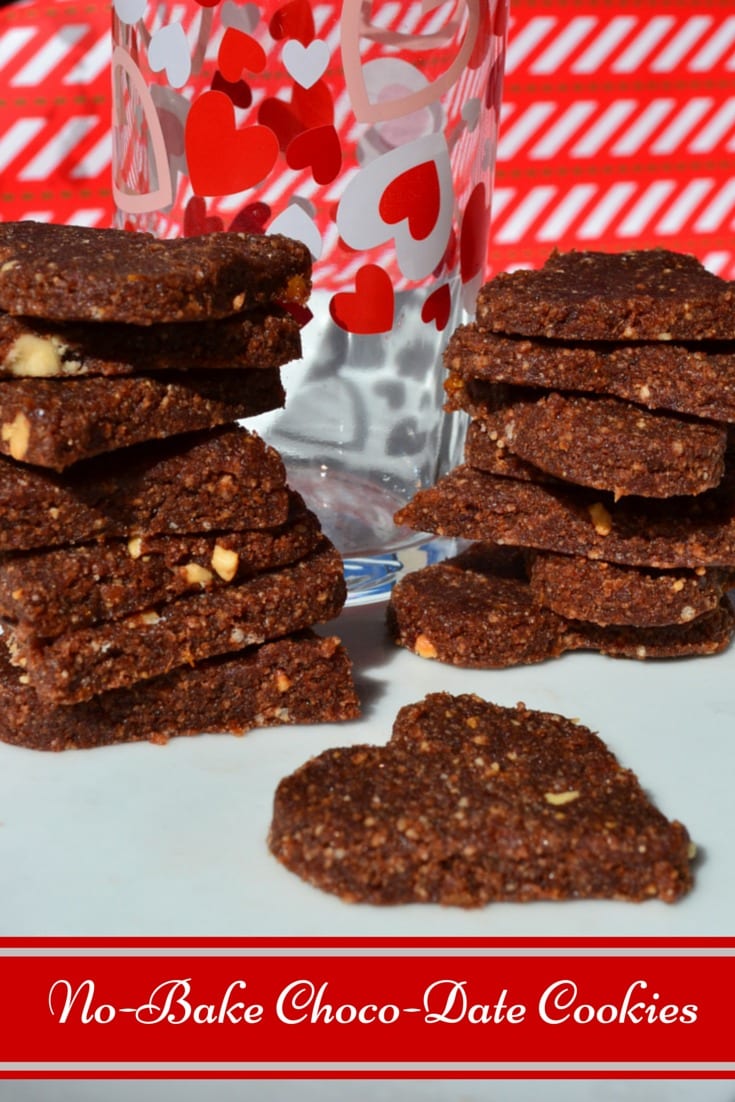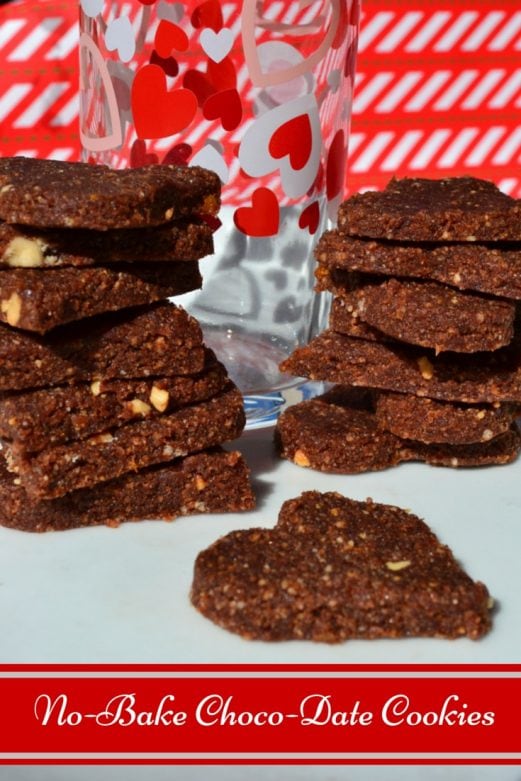 No-Bake Choco-Date Cookies for Valentine's Day
These are best refrigerated and yes, they make great treats in that lunch box too!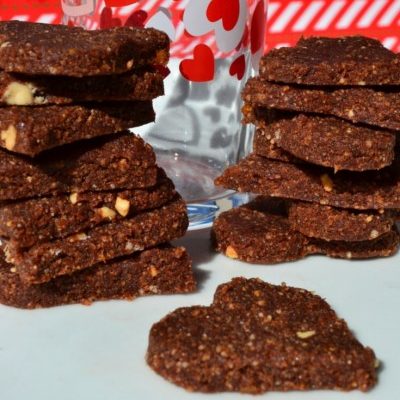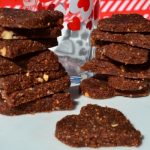 No-Bake Choco-Date Cookies
Ingredients
Crushed Rice Cereal/Regular Cornflakes

We used Rice Chex- 2 1/2 cups (Crush this in a mixer/blender/spice grinder)

Granulated

fine white cane sugar- 1/4 cup

Ground cashews- 1/2 cup

Jelly- 3 tbsp

We used Peach Apricot

Cocoa powder- 3 tbsp

Butter- 2 tbsp

Seedless dates/baking dates- 1/2 cup
Instructions
Take a large bowl and mix the crushed cereal, ground cashews, cocoa powder, dates, sugar and jelly together.

Melt the butter and add this to the mix and form a dough ball.

Take a greased pan or line a pan with parchment paper and flatten the "cookie dough" onto the same, till it's about 1/4th inch thick.

Take your cookie cutter and make the shape of choice.

Then refrigerate your shaped no-bake cookies for about 2 hours. Or you can eat them as is.

Enjoy!
If you pick up this heart shaped cookie cutter set you can make different sized cookies.
I love that the choice of jelly or cereal will not make or break this recipe. And this isn't overly sweet.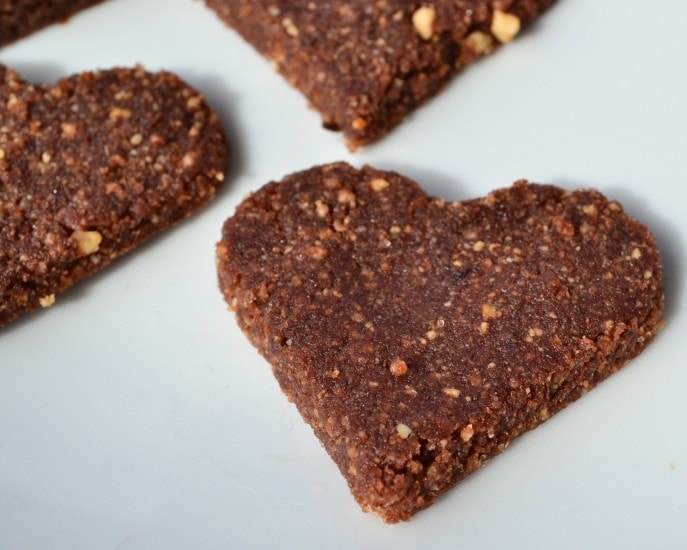 And while at the dollar store this past weekend, I found these beautiful Valentine's themed long glasses (The label says they're vases but I think otherwise!) that would make the perfect carriers for these cookies to the kids' teachers on Valentine's week.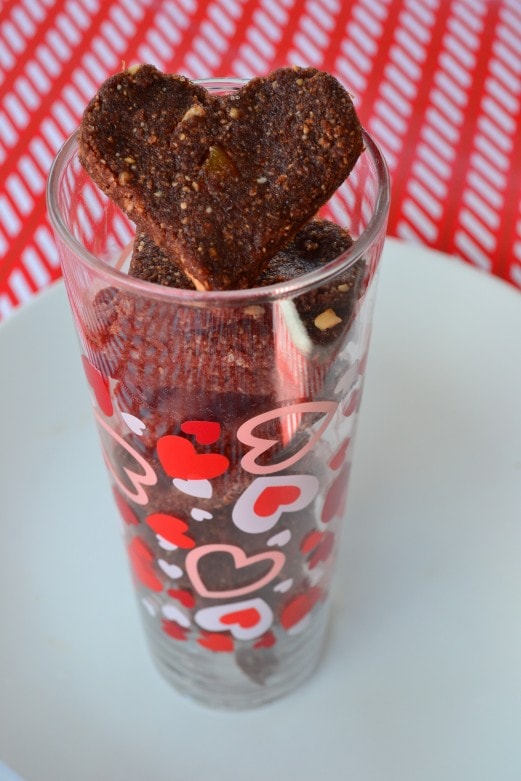 Beautifully packaged in a Valentine's themed treat bag and with hearts on the ribbon, not only will the teacher receive a homemade treat by your child but a pretty glass memento to keep once those treats are gobbled up. And yes, this is such an inexpensive yet classy Valentine's gift idea, wouldn't you think?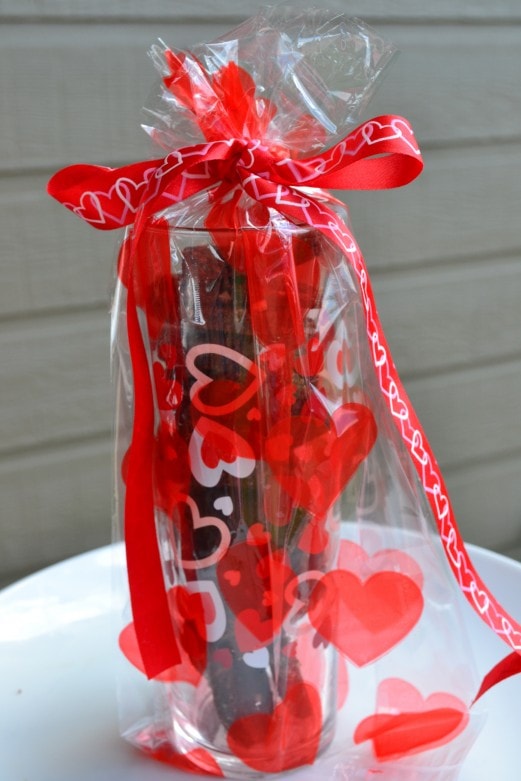 For more Valentine's Day ideas, visit a few of my favorite bloggers:
I'd love to hear from you. Hop over to chat with me on Facebook and/or Twitter