Moist 'n' Tasty Carrot Top Cake (Oh and did I mention healthy too?)
This post contains editorial samples and/or affiliate links to products I recommend. While this adds no additional cost to you, I will earn a small commission on any sales made.
I've heard so many people talk about baking with white whole wheat flour and to be honest I have been apprehensive about trying it out till I discovered this easy-peasy recipe in a November 2009 edition of the Parents magazine.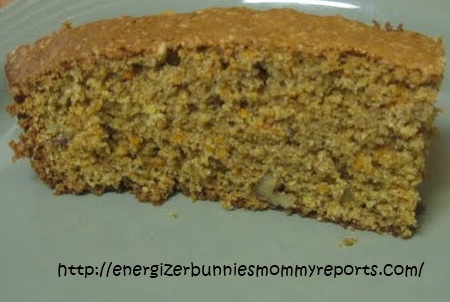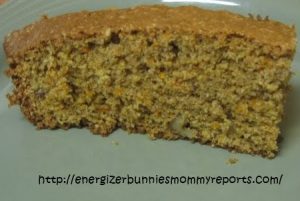 Added walnuts in my recipe to kick up the "healthy" a notch further!
Here's the modified recipe…
Carrot Top Cake
2 cups white whole wheat flour
1 tsp baking soda
1 tsp cinnamon
1/2 tsp baking powder
1/2 tsp salt
2 large eggs
1 1/4 cups sugar
1/2 cup canola oil
1/4 cup orange juice
1 1/2 cups grated carrot
1 cup chopped walnuts
Preheat the over to 350 degrees Fahrenheit.
Combine flour, baking soda, cinnamon, baling powder and salt in a medium bowl; whisk until blended.
In a separate bowl, beat eggs and sugar with a wooden spoon.
Add oil and orange juice, then combine with flour mixture.
Fold in carrots and walnuts.
Divide batter into cake pans or cupcake liners makes about 18 cupcakes) and bake for 18-22 minutes or until a toothpick inserted into the center comes out clean.
Transfer to a wire rack and let it cool completely before digging in!
I think this tastes best when straight out of the oven and the moist, sponge texture gives the cake added oomph!
Try this out and let me know how your healthy carrot top cake turns out.