Four years ago, J's daughter was diagnosed with a rare form of cancer in her nasal cavity and upper palate. Rigorous chemotherapy was started and surgery undertaken to give the then 3 year old a better chance to fight the ugly beast that had raised its head in her petite framed body. Four years have passed, countless number of hospital visits made, innumerable prayers whispered and sweet A is confirmed cancer free.
Making a difference…one child at a time.
The journey was not an easy one and her parents, in gratitude for all the LORD has done for their child, have started a foundation to encourage other local families walking that horrible journey, in our local hospital's pediatric cancer wing, to NEVER GIVE UP!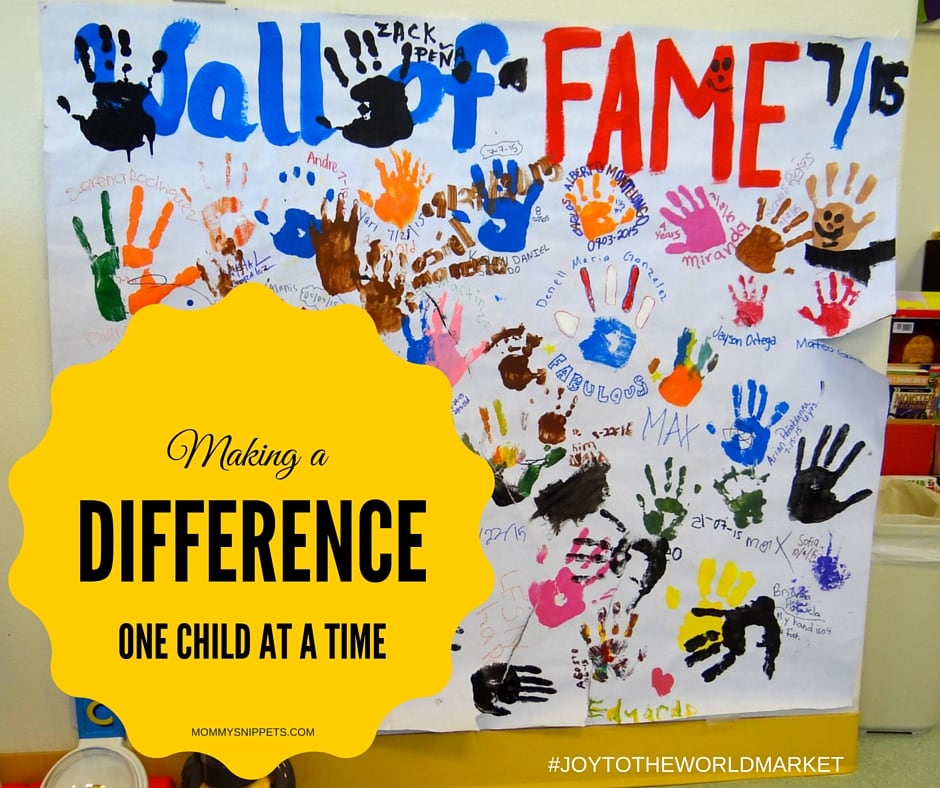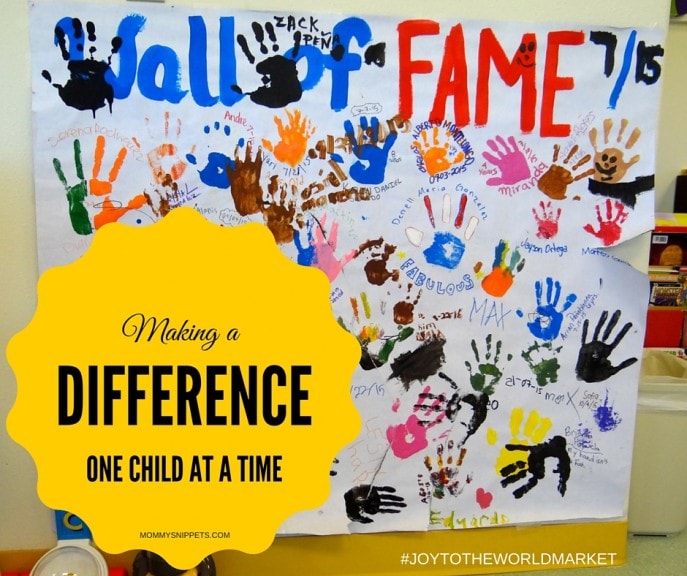 The foundation is supported by well-wishers, friends and family members so there are times when funds run dry and J finds himself dipping into his family's bank account to continue the wonderful work they've begun.
One project he undertakes every week, without fail, is blessing the kids with toys and stocking the tiny patient-access pantry on the floor of the pediatric cancer wing, with snacks for the patients and their families. Patients and their family members are invited to take whatever snacks they want, at no cost, in an effort to make the financial burden they're already facing a little easier.
J stocks the pantry with lots of edible treats for the kids as he says he just wants them to start eating something they enjoy after chemo rounds that cause them to lose the desire to eat anything.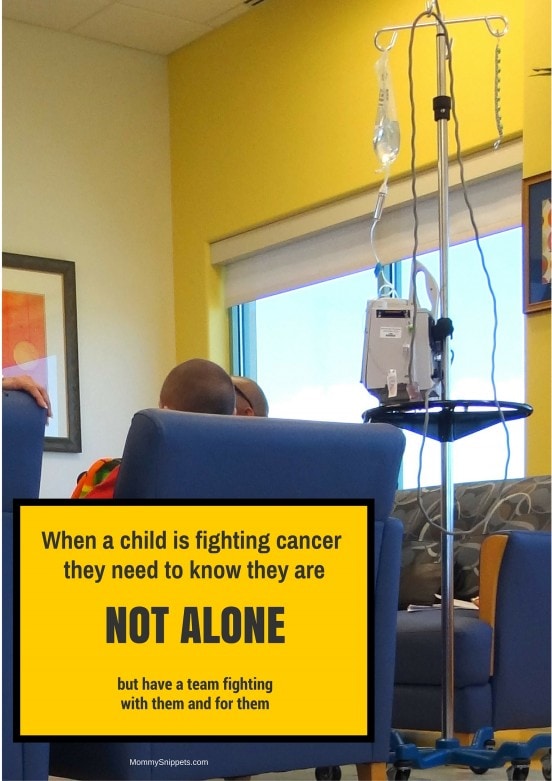 When I shared this story with my friends at World Market, they jumped onboard to help. At first I thought I would pick Christmas Toys but then figured picking Holiday Food and Drink offerings to donate to the pantry would be more helpful.
With the given budget, pairing deals on-site, I was able to get quite a generous amount for the pantry.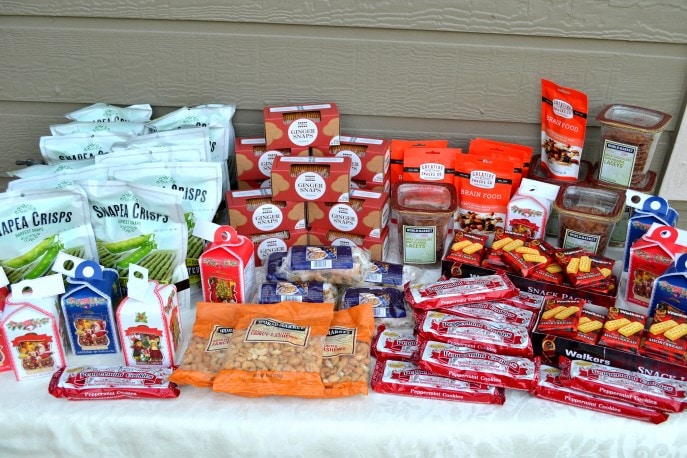 World Market Milk Chocolate Macademia Laceys /World Market Cashews/ Nyakers Ginger Snaps / After School Snacks
Bartons Peppermint Cookies/ Walkers Shortbread Fingers/ Snapea Crisps/ Oebel Marzipan Stollen /Borgo Mini Pannetone Cakes.
I managed to cram it all into huge diaper boxes to make it easier to pull along in my wagon and oh, the look on J's face when he saw the bounty slowly getting stacked into the shelves, made it all worth it.
(We weren't able to fit it all into the shelves the patients access so a good amount was set aside for next week, when the shelves will be re-stocked again.)
I shared this once before but I have to say this again… moments like these make partnering with brands that care about giving back, the best! Thank you, World Market, for cramming the pantry with love, through your offerings. With your act of love, you were able to make a difference in the lives of those children and their families.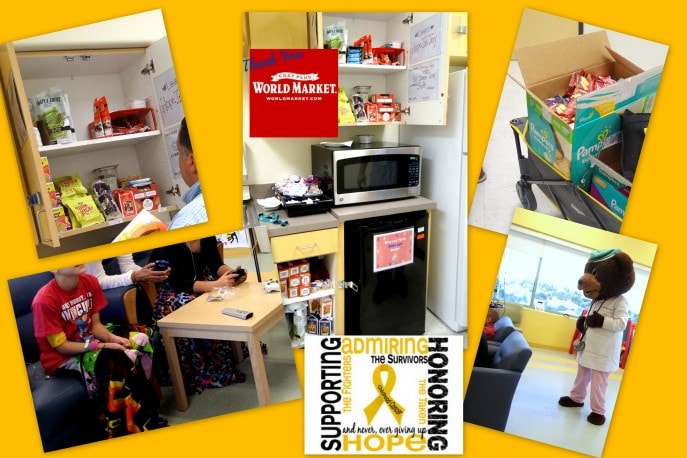 What a blessing!
Share how you make a difference in your community
To encourage more people to share the joy in their communities, World Market is hosting the Share The Joy sweepstakes, that ends on 11/25/2015.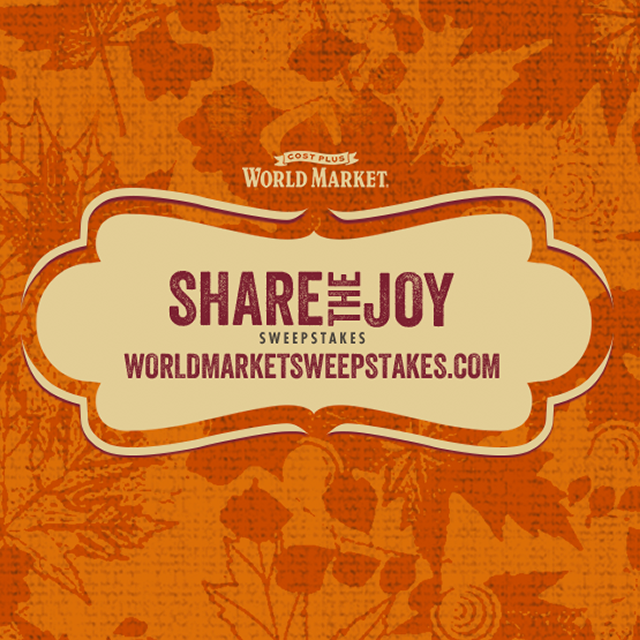 You could be 1 of 4 grand prize winners. (A winner will be picked each week) The Grand Prize is a $2,000 World Market gift card for you and $2,000 for a Charity of your choice. (World Market will donate $2000 for each winner's charity of choice (charity must be U.S. 5013c non-profit organization) , making that a total of 4 charities, this month. Love it!)
Be sure to head over to see how these other bloggers are sharing the joy this holiday season!
The Small Things | Real Reviews by Savvy K | Simply Southern Mom | Persia Lou
Flamingo Toes | Mom Favorites | While They Snooze | The Cottage Mama | Ciburbanity
I'd love to hear from you. Hop over to chat with me on Facebook and/or Twitter