Fostering a love for the Great Outdoors at the Wetlands Park.
This post contains editorial samples and/or affiliate links to products I recommend. While this adds no additional cost to you, I will earn a small commission on any sales made.
My kids love being outdoors. They've inherited their Dad's love for exploring and enjoying Nature and I love that.
We've been fostering a love for the Great Outdoors at the Wetlands Park since the kids were very young.
Set up to protect and nurture the land in the area, the tiny yet important inhabitants and plants, this park is loved dearly by all the local residents.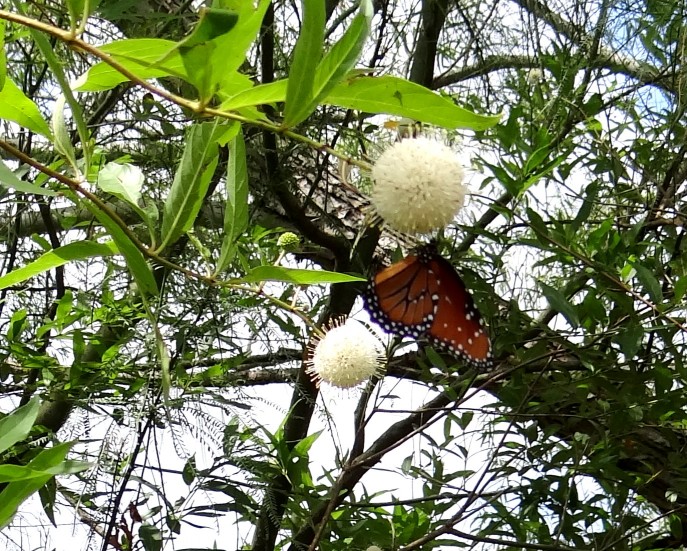 It's heartening to know there are people who passionately care for our land, like our partners, the Trust for Public Land. They operate with a dedicated mission to create parks and protect lands,  like the one my family enjoys, to ensure we live in healthy communities, not just today but always.
Thanks to the work they do, my children can enjoy being out in areas practically untouched by construction and artificial what-nots.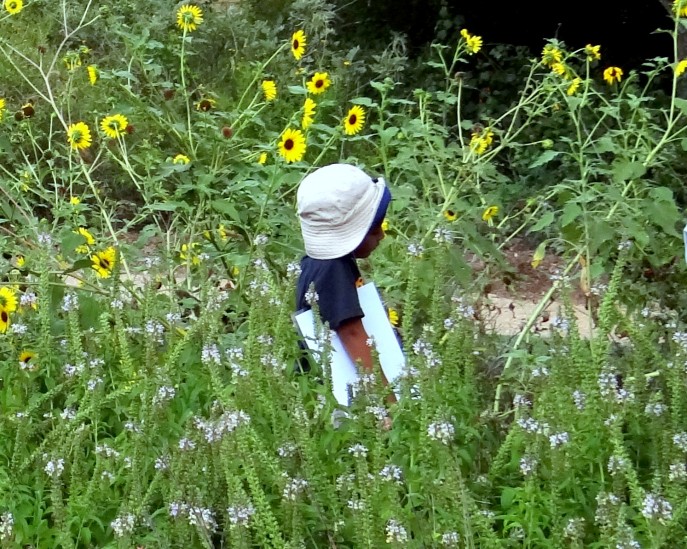 I enjoy watching them spring into Wild Kratts mode as soon as we set foot into our local 40 acre Wetlands Park. And the staff at the Park feed their "character" by handing them scavenger hunt sheets to mark off when they find specific butterflies, dragonflies, birds, plants and flowers.
My son loves the park so much that he insisted we celebrate his 4th birthday there. He wanted his buddies to join him on an insect scavenger hunt through the park and dip-net. We loved the idea as it would be one way to introduce his friends to his love for the Great Outdoors.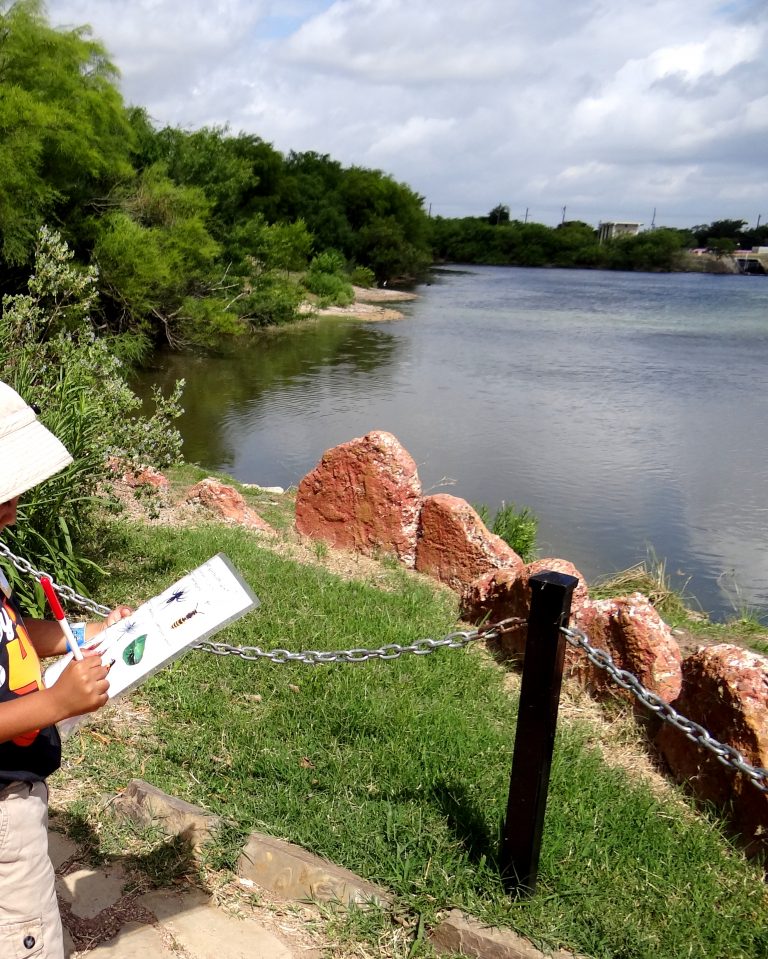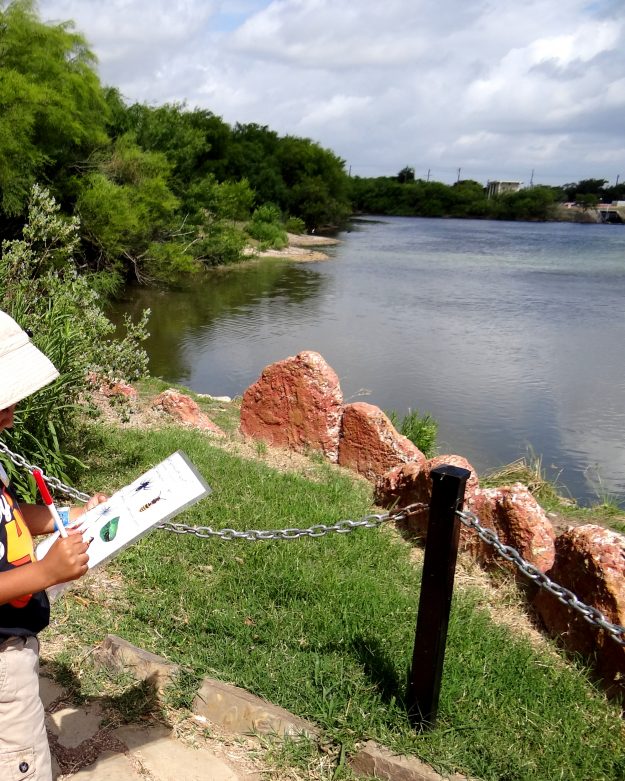 The beautiful thing about exploring a local park that's also a wetlands or birding hub is that every visit is different. Migrating birds and butterflies, the growth of new plants and flowers, the discovery of new critters, all make a visit unique for my kids my family.
If you asked my kids what they love about our park, they'll scream dip-netting!
Armed with a tiny fishing net and with Mama's permission to get as dirty as need be, they're the happiest crouching down on the wetlands deck, hunting for water beetles, dragon flies and other pond critters.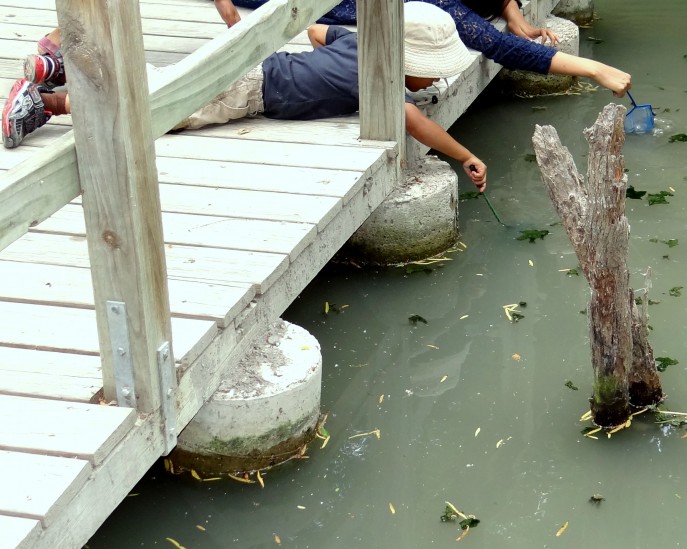 Experiences like these are memory makers.
I'm sure my son won't remember all the games he played on his LeapPad but will never forget fishing for critters, naming them and then releasing them back into the pond. Yes "living free and in the wild", in true Wild Kratts fashion.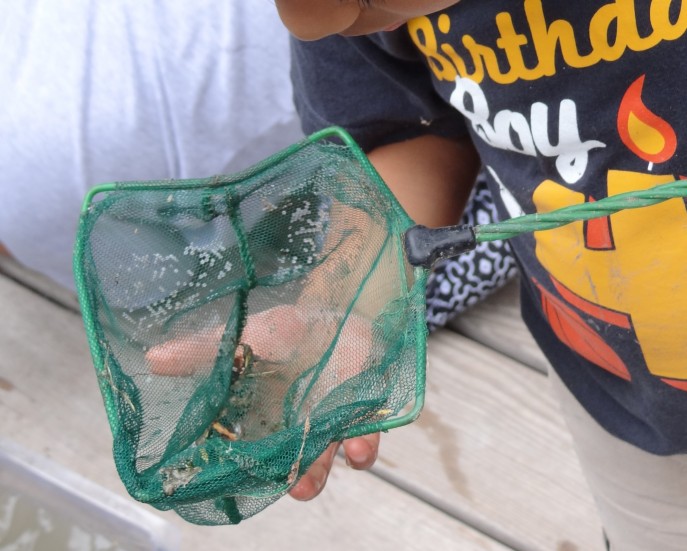 Can you imagine our kids growing up without being able to experience the beauty of Nature first hand?
Would you join me in showing your support to the Trust for Public Land's #OurLand movement by creating a virtual postcard on their site, sharing what Nature means to you/your family?
If your family is like mine, you would agree it means the world!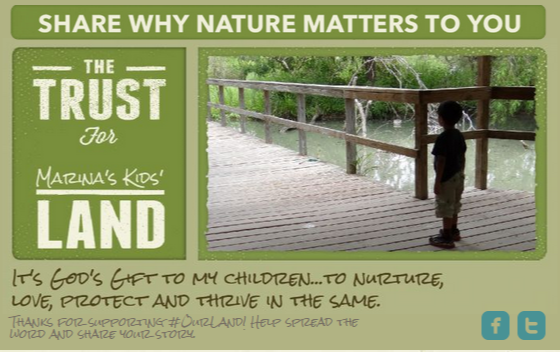 Would you share what your family loves to do in the Great Outdoors?