An honest review of the Kung Fu Panda 3 movie
This post contains editorial samples and/or affiliate links to products I recommend. While this adds no additional cost to you, I will earn a small commission on any sales made.
On January 16th, this year, several cities hosted mini red carpet premieres while Los Angeles hosted the big red carpet premiere for Kung Fu Panda 3. Our city hosted a low key premiere to which my family was invited, to get a sneak peek at what Po was upto in the latest Kung Fu Panda adventure.
With the movie opening in theaters around the US today, I thought it would help to share my thoughts on the movie, from a Mom's point of view.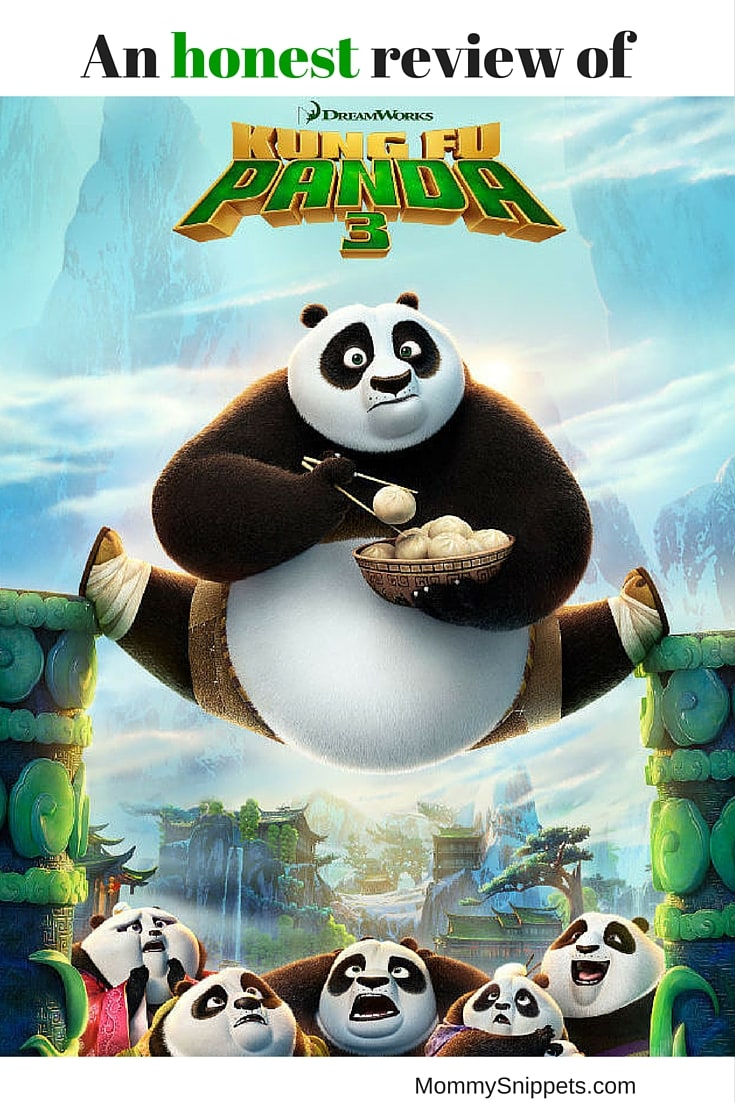 An honest review of the Kung Fu Panda 3 movie
Rating: PG
Running time: 1 hour, 35 minutes
What's the story:
In this Dreamworks Animation entertainer, Po's long-lost panda father suddenly reappears, the reunited duo travels to a secret panda paradise to meet scores of hilarious new panda characters. But when the supernatural villain Kai begins to sweep across China defeating all the kung fu masters, Po must do the impossible—learn to train a village full of his fun-loving, clumsy brethren to become the ultimate band of Kung Fu Pandas!
Let me start off by saying, if your children haven't watch Kung Fu Panda and Kung Fu Panda 2, introduce them to both movies before you watch this one.
What parents will like about this movie
The beautiful dynamics between Po's adoptive dad, Mr Ping,  and birth dad, Li Shan,  is a great example for parents that have to share their kids because of various circumstances. Yes, it's hard but keeping in mind what's important for your child  is reason enough to have a good relationship with each other.
The loud reminder that family will be there for you in difficult times.
The gifts you have should be worked on and used to your advantage in life.
Most importantly, the biggest take home of all…be the best YOU!
What kids will like
The crazy antics of Po from start to finish! The movie doesn't fail to disappoint in humor.
Older kids will especially appreciate the hilarious dialogue through the movie.
My kids loved Po, his clumsy panda family members training to be Kung Fu masters and the adorable, matter-of-fact Mr Ping.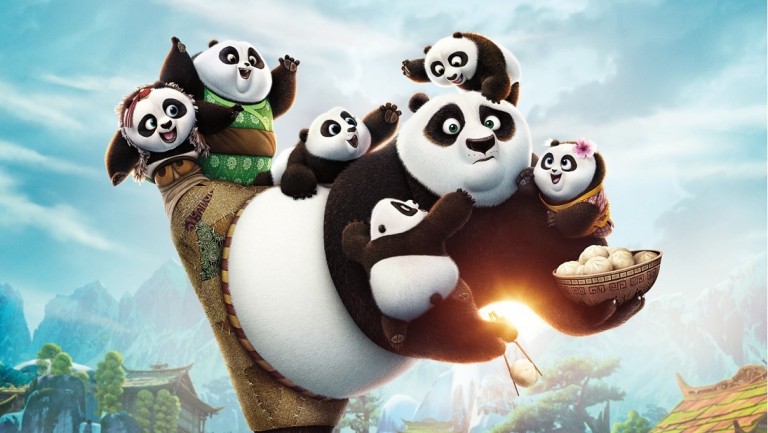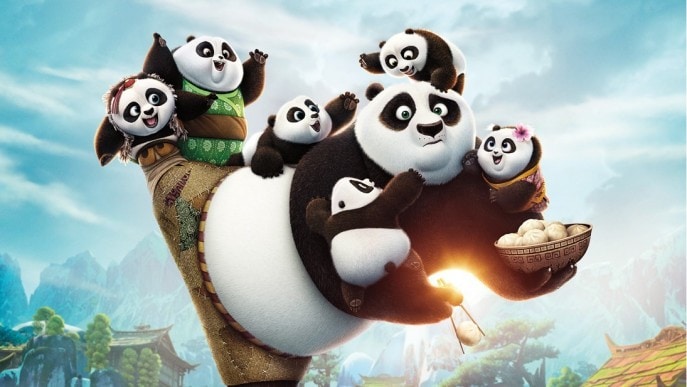 Concerns
Unlike Kung Fu Panda and Kung Fu Panda 2, this movie is a little heavy on the underlying storyline. The movie revolves around Kai the Yak stealing Master Oogway's chi in the spirit realm and capturing the chi of all the warriors in the spirit realm and the natural, except that of the dragon warrior, Po.
Honestly, the movie could have done without the back and forth between the spirit and natural realm and just had Kai appear from somewhere in the world!
Violence/ Scare factor:
Being a kung fu themed movie, yes there are several get-at-each-other scenes but nothing out of the ordinary, if you've watched the earlier two Kung Fu Panda movies.If you're planning to watch the movie in 3D and your child is sensitive to scary scenes I would recommend
If you're planning to watch the movie in 3D and your child is sensitive to scary scenes I would recommend skipping the 3D. Kai in his element can be pretty intimidating and loud.
I appreciate that in most parts where Kai appears, the producers have done a good job of softening the blow with a humorous scene or dialog.

.Sex/Romance:
Other than Mei-Mei's  infatuation for the dragon warrior, the movie is clean in that regard.
Do you have plans to watch the movie this weekend?
Before you do, here are some printables to get the kids excited…
ACTIVITY SHEETS: KUNG FU PANDA 3 FUN, FOR THE KIDS, BEFORE/AFTER THE MOVIE
Click on each link to access the printables.
Host a Kung Fu Panda 3 party with these party ideas
Connect the dots activity sheets
Spot the differences
Make your own Stand Up Po
Make your own Po mask
I Spy with Po's little eye
d
I'd love to hear from you. Hop over to chat with me on Facebook and/or Twitter