4 sweet Valentine's Day books for kids
This post contains editorial samples and/or affiliate links to products I recommend. While this adds no additional cost to you, I will earn a small commission on any sales made.

Book gifts, haven't I said enough about how awesome they are?
Thankfully there's no dearth for Valentine's Day books for kids.
This Valentine's Day, HarperCollins Publishers has a number of sweet books your child would love to read/listen to.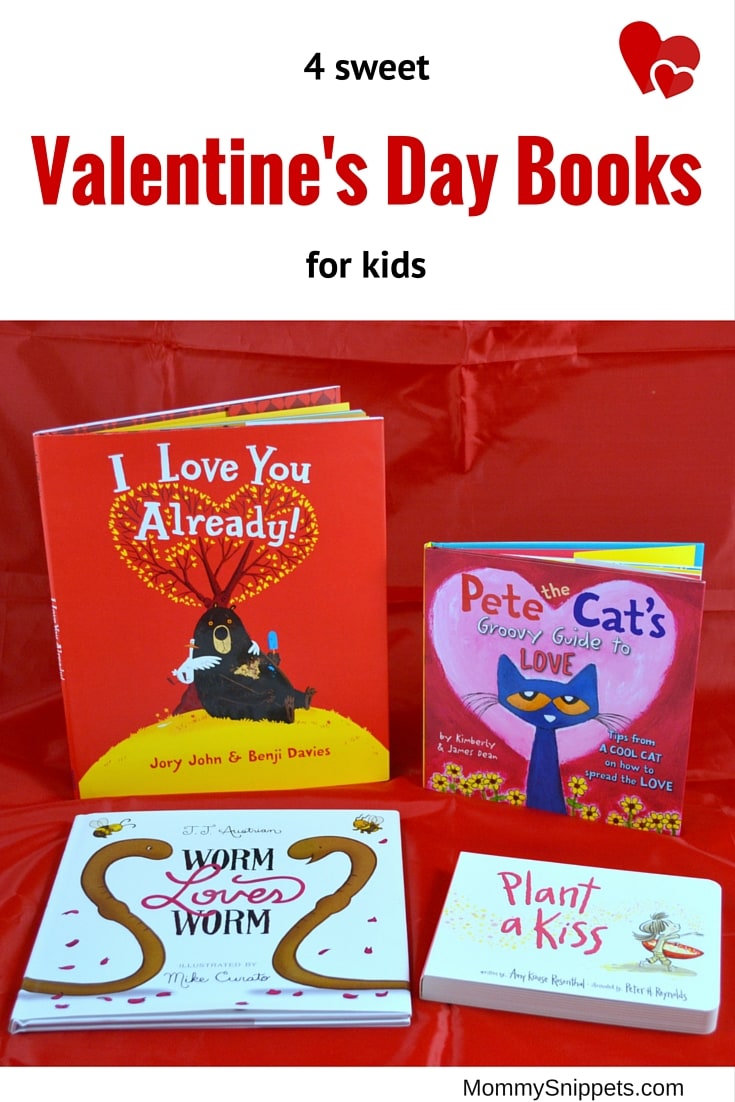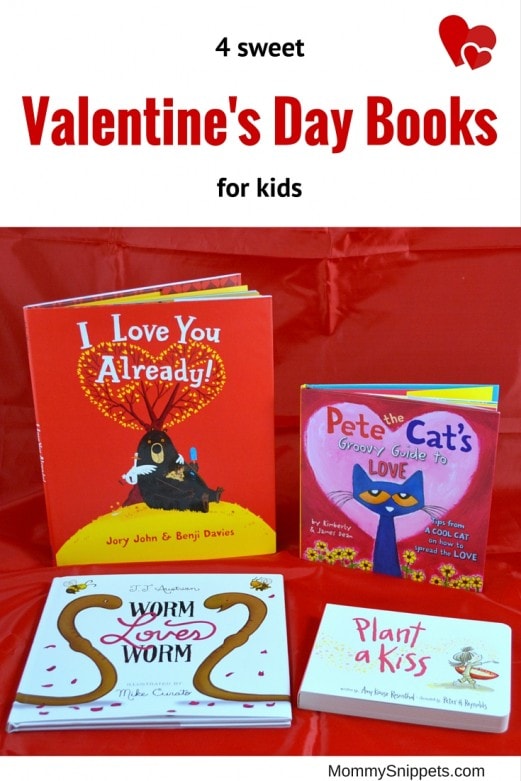 4 sweet Valentine's Day books for kids
1. I Love You Already by Jory John and Benji Davies
Bear hopes to spend a quiet morning relaxing at home till Duck comes overs begging him to go for a walk. Bear finally gives in to the badgering and what follows is a funny back and forth between the two friends while Duck continues to try to do what he can to make Bear like him.
The way the book ends will leave young listeners grinning and shaking their heads at Duck's persistent antics.
*This book is 25% off on Amazon and ships free with Prime
2. Pete the Cat's Groovy Guide to Love by Kimberly and James Dean
Filled with over 20 love quotes and pictures of Pete to complement each one, this book is unlike regular Pete the Cat stories. To confirm, this is not a storybook but a Pete the Cat book of love quotes.
* Amazon has this on sale for 38% off regular MSRP. Ships free with Prime.
3. Worm loves Worm by Mike Curato
When two worms fall in love, marriage generally follows. Both love-worms think they're ready to get married but one after the other, well-meaning friends remind them that they need wedding rings and a best beetle and a…
Read as the wedding ceremony builds up!
*Amazon has this hardcover book, 38% off market price.
4. Plant A Kiss by Amy Rosenthal
In this sweet book about sharing the love, Little Miss plants a kiss. She's impatient to see whether it will grow. After a good long while it does and friends tell her to keep it safe and not to share, because it's so rare. Will she share? Read the book to find out.
* On sale for 39% off on Amazon and ships free with Prime.
 
I'd love to hear from you. Hop over to chat with me on Facebook and/or Twitter