When I ordered little surprises for Ana's kindergarten class, early on in Feb, I had big plans to make kinder graduation goodie bags for the kids.
I wanted them to have a few fun, small kindergarten graduation gifts.
Goodies that would make them smile,
and squeal with excitement!
Thanks to a sponsored partnership with my go-to for party and craft supplies, Oriental Trading (OTC),
the bags were to be filled with cute graduation duckies,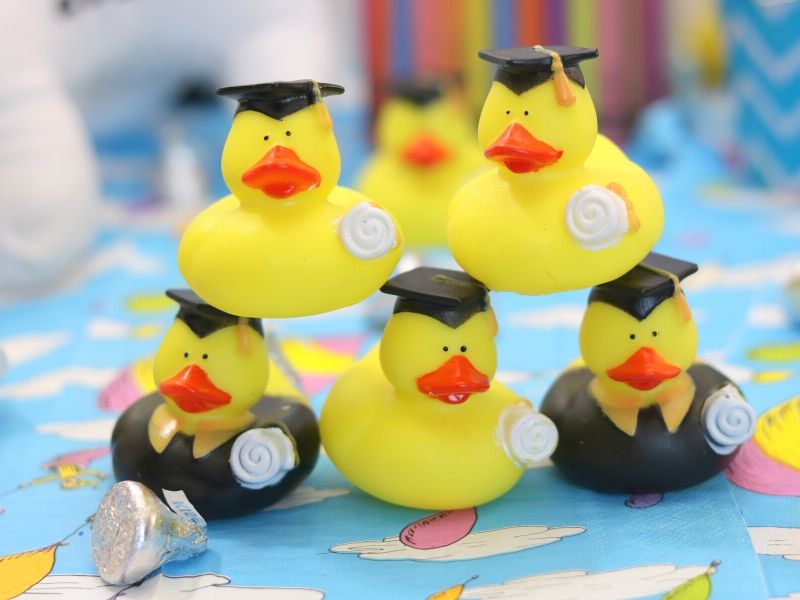 blue and silver Hershey kisses (symbolic of their school colors), mini bubbles, small bouncy balls, and stickers.
The bags would have been passed out right after the kids finished their kinder graduation ceremony
I knew the kids would love all the surprises within.
But now here we are today… canceled graduation, distance learning continuing strong and quarantining in place.
Now instead of goodie bags, plans are to leave a sweet Graduate Keepsake Jar, filled with candy, on a few buddies' doorsteps.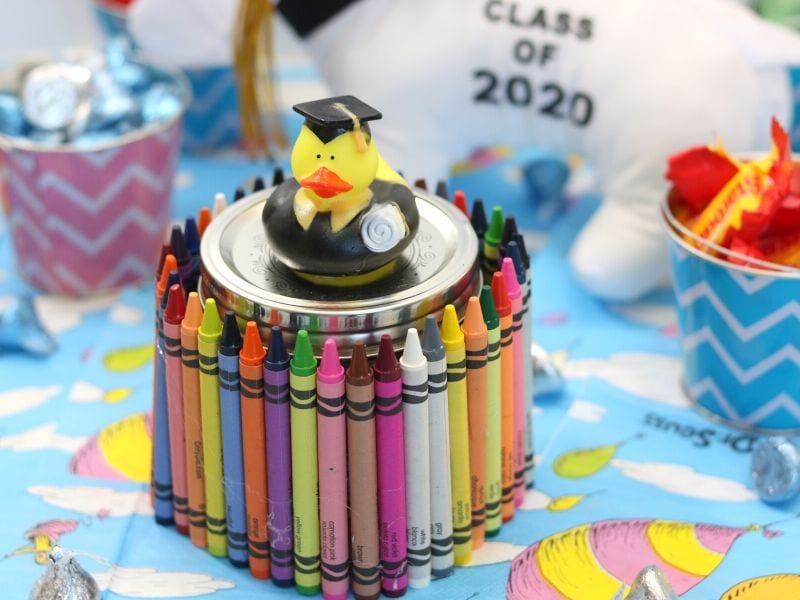 Knowing how much Baby Girl loves her wonderful kinder teacher and teacher aide, I'm thinking we just might make two additional jars!
Yes, this new normal is strange but we must continue to make lemonade with our lemons.
One of the easiest DIY Graduation gifts for your Kindergarten Graduate
This Keepsake Jar is so easy to put together and is such a sweet reminder of a special event in your kindergartener's life.
MATERIALS REQUIRED:
2 packs of crayons (24 crayon packs will be best)
A 16 oz mason jar
or any glass jar that's a little bigger in height to the crayons
A hot glue gun
A graduation duck of choice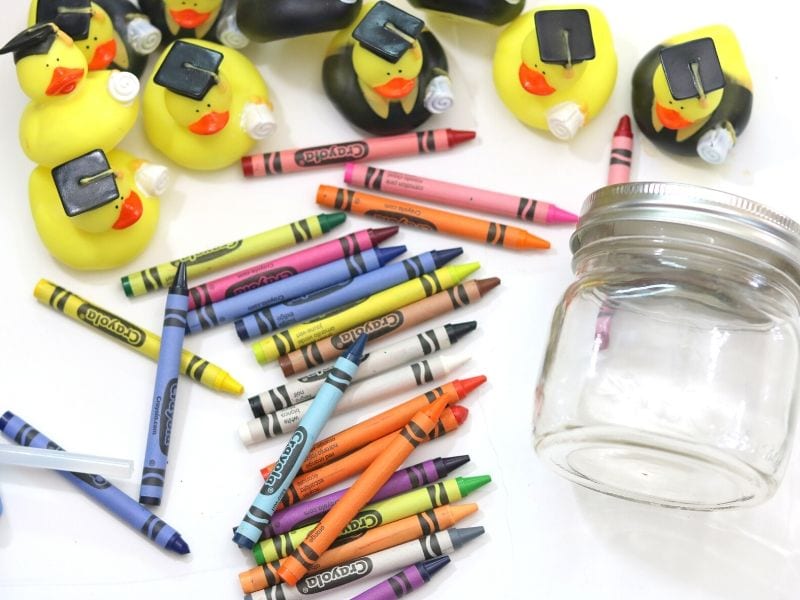 HOW TO MAKE YOUR SWEET KINDER GRADUATE THIS KEEPSAKE JAR :
1. Apply a dab of hot glue on a crayon and stick it on the glass jar, vertically.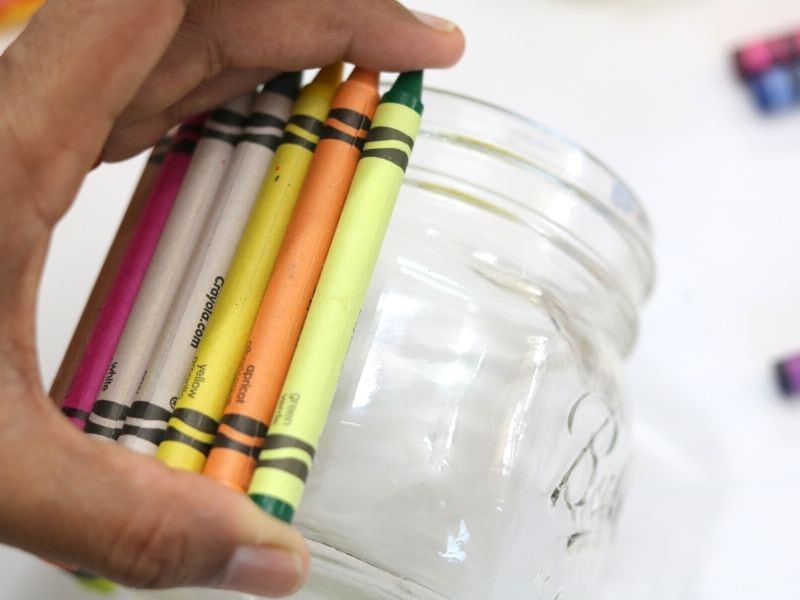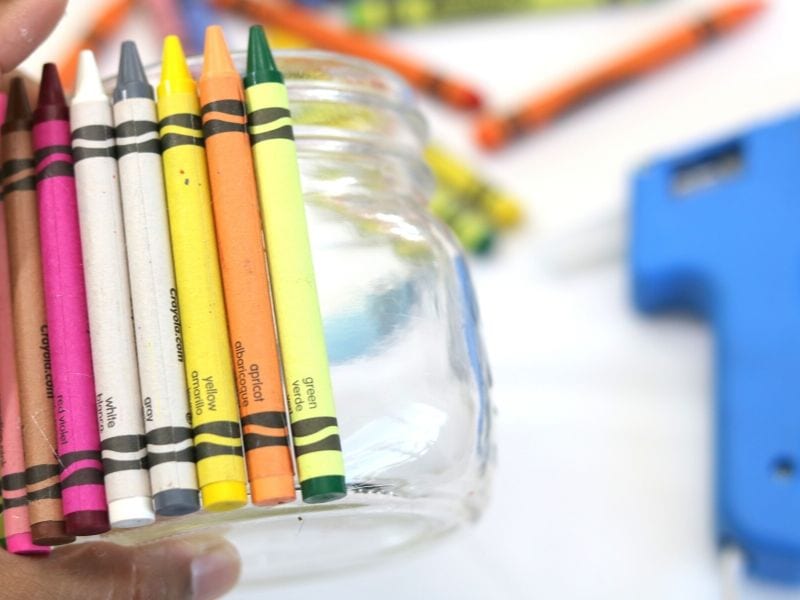 2. Continue doing this till the surface of the jar is covered completely with crayons.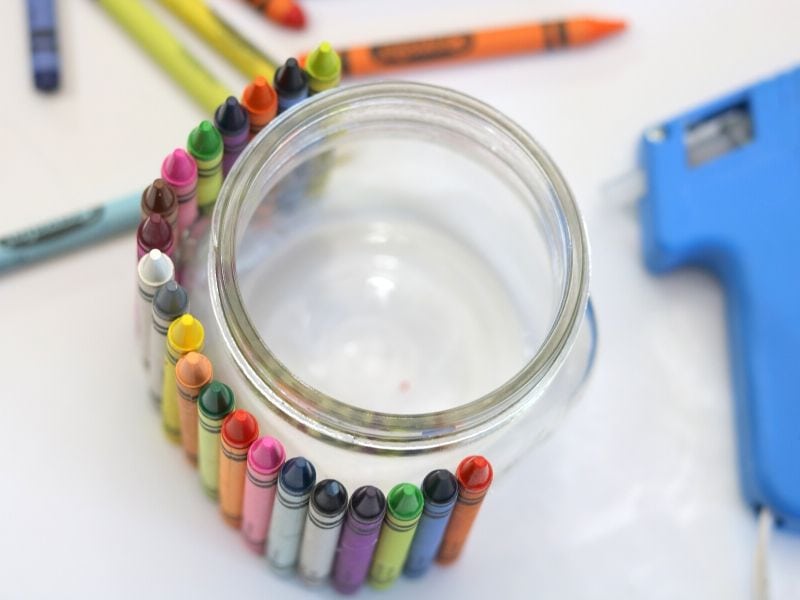 3. Once done, apply hot glue on the base of the graduation duck and stick it firmly on the face of the jar's lid.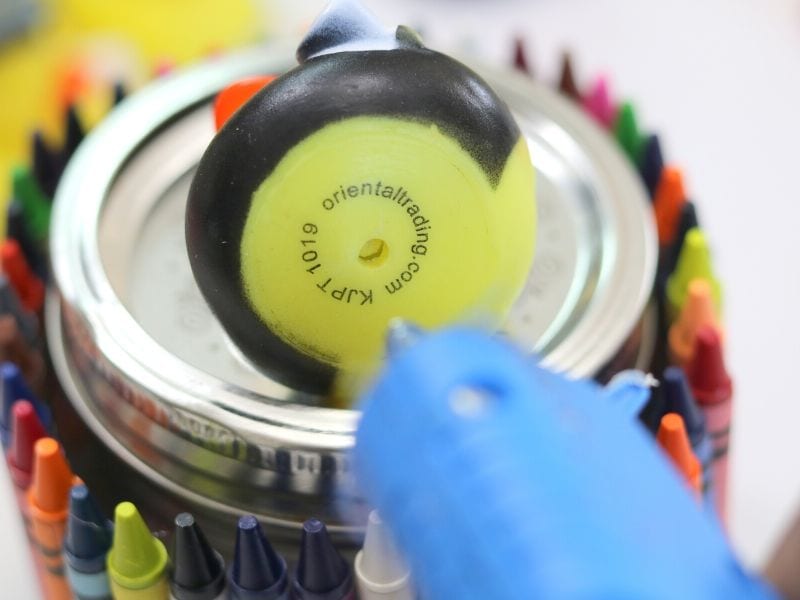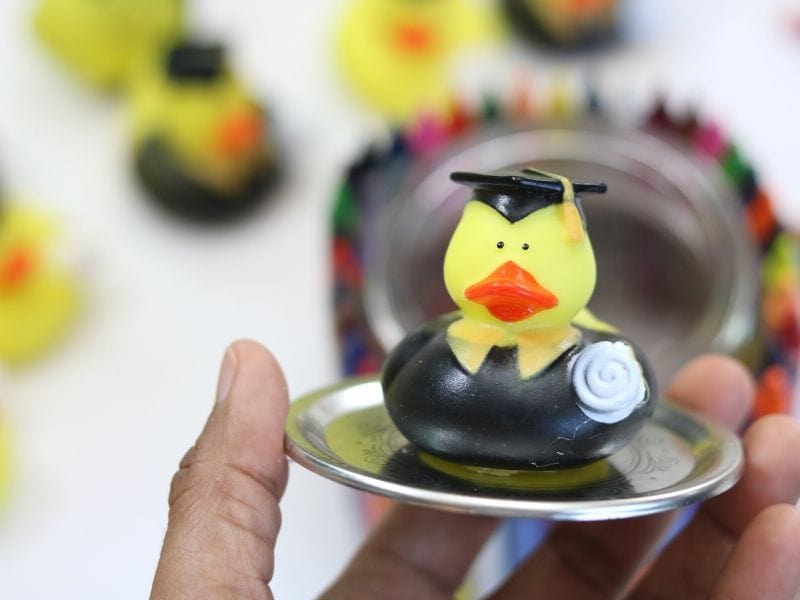 4. Now fill the jar with your sweet graduate's favorite chocolates/candy.
You can even swap edible treats with fun surprises like small squishies
, stickers, LEGO figures
, tiny cars
,
and/or mini slime packs
.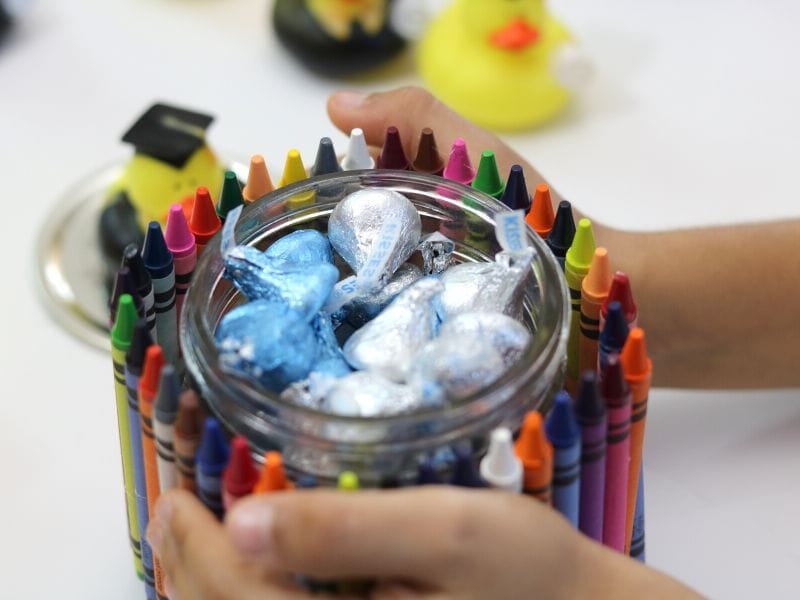 Such a sweet keepsake!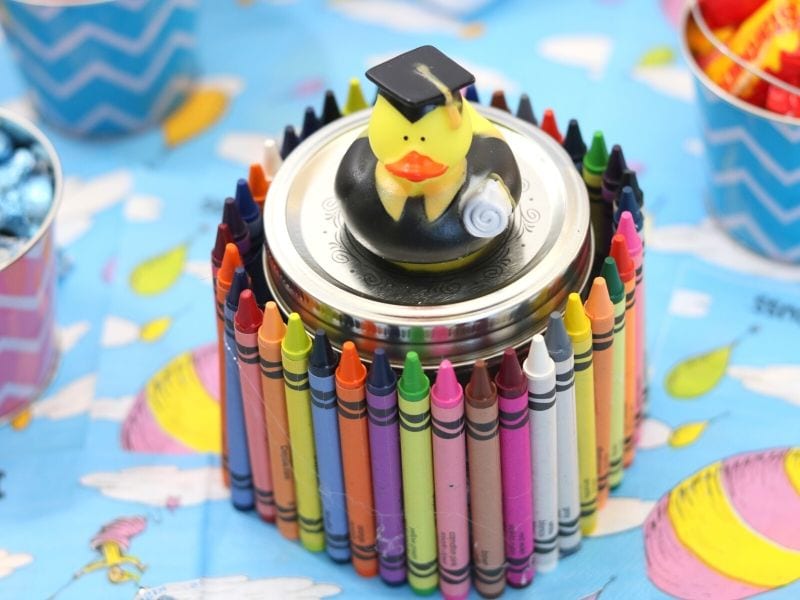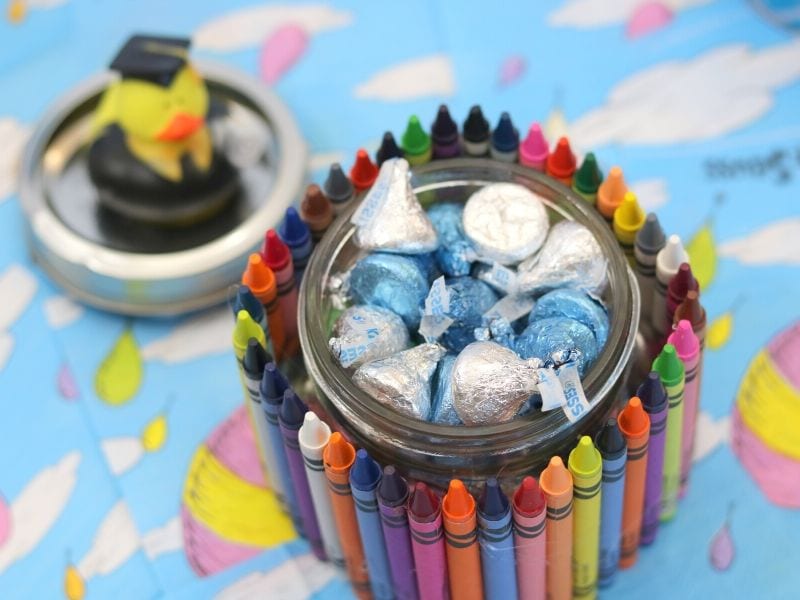 If you know a senior or college graduate who's missing graduation this year too, would you make him/her this beautiful Inspirational Promise Jar, to give with your graduation gift to them?
Graduation, this year, is not the same. Yes, it will be strange and will never be forgotten, but with these small gestures of love, it can still be one that is fondly remembered, with love.