As the weather becomes cooler in most parts of the country, we tend to feel a little more relaxed. At times this also means we tend to slack off a bit when it comes to taking care of our skin. Dry skin becomes a common occurrence as fall rolls in and then winter.
What can you do to avoid this?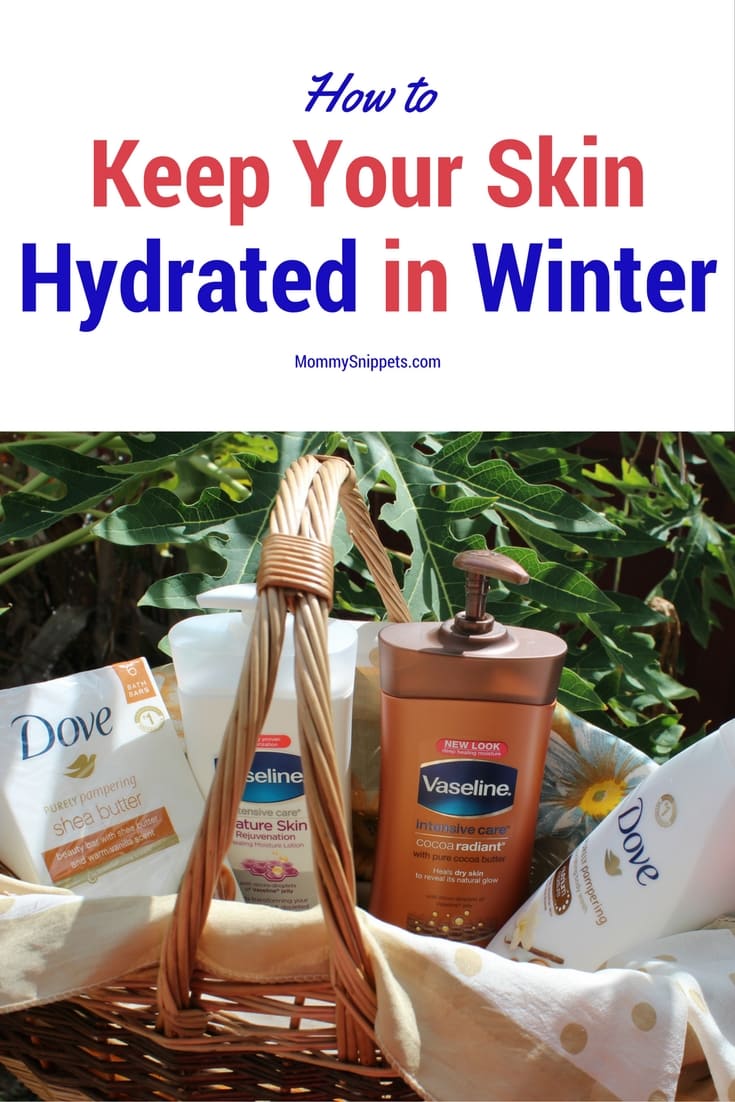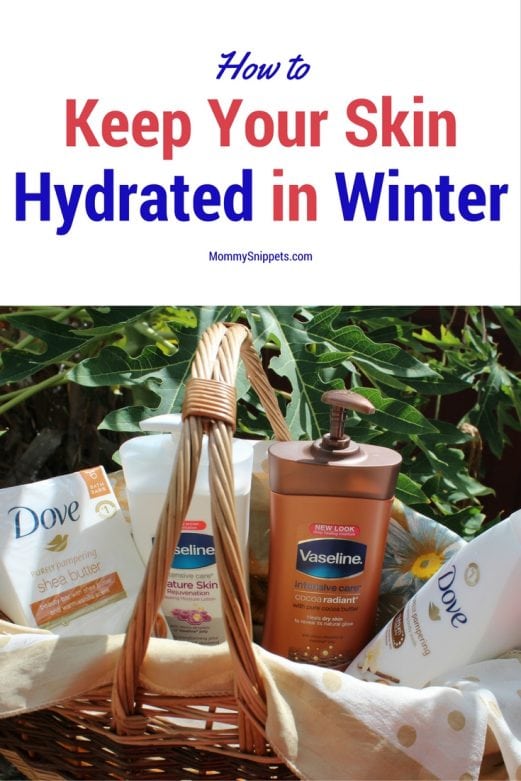 How to keep your skin hydrated in winter
1. Drink lots of water.
Most often because you tend to sweat less in cooler weather you neglect drinking enough water.
2. Avoid hot water showers/baths
Take luke warm showers as hot water showers/baths tend to dry out ones skin
3. Use moisturizing aids like lotions and soap bars with shea butter.  
Body lotions, body washes and soap bars with shea butter and cocoa butter work great to help moisturize the skin. Dove and Vaseline® have specific products that help do just that.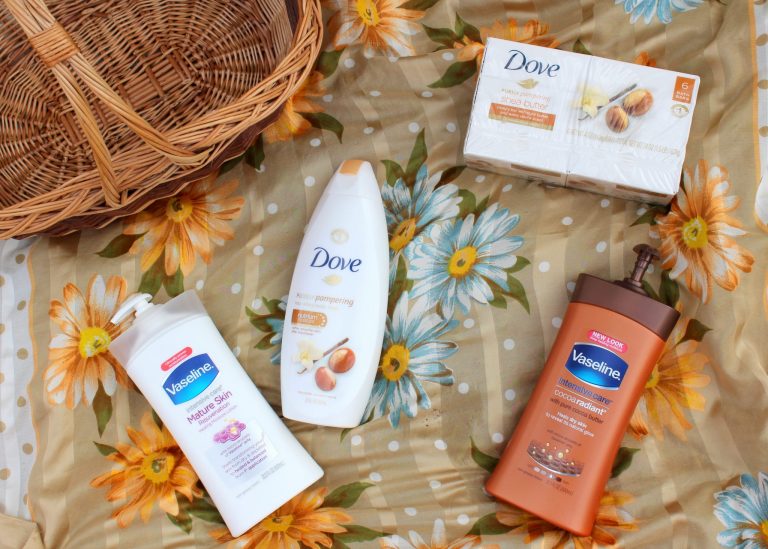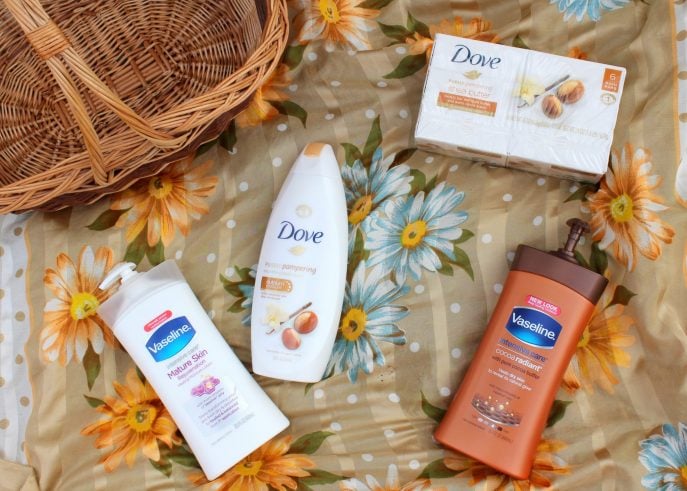 Dove Shea Butter Beauty Bar

Mild cleansers and moisturizing cream alongside the creamy scent of shea butter and warm vanilla.

Dove Shea Butter Body Wash

Indulge your senses with this vanilla-scented moisturizing body wash that leaves your skin feeling softer and smoother.

Vaseline® Intensive Care™ Mature Skin Lotion

Starts healing dry skin associated with menopause from the first application

Vaseline® Intensive Care™ Cocoa Radiant™ Lotion, 10 oz.

With pure cocoa butter, this lotion moisturizes to help heal dry skin to reveal its natural glow.
4. Use a humidifier in the room to add moisture back into the air, especially when temperatures really drop.
5. Massage your skin
Dr. Mona Gohara, Associate Clinical Professor, Yale School of Medicine, Department of Dermatology recommends massaging ones skin to stimulate circulation and thereby improve hydration.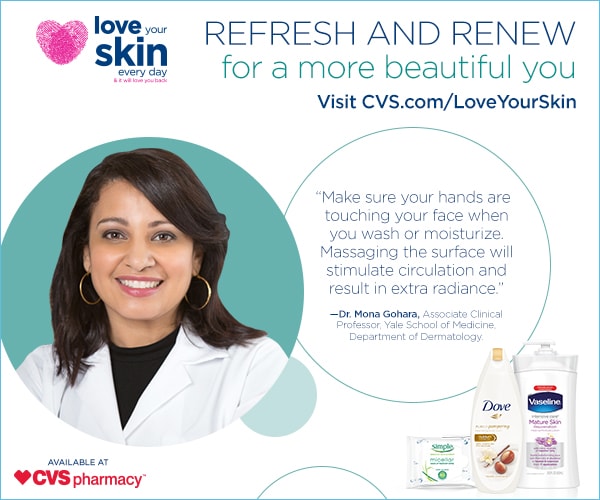 Watch her video on CVS.com/LoveYourSkin or click on the image to learn some more skincare tips and to learn what products will help do just that.
By watching her video you will also be able to unlock an offer to save $1 off any two Dove, Simple® and Vaseline® products at CVS.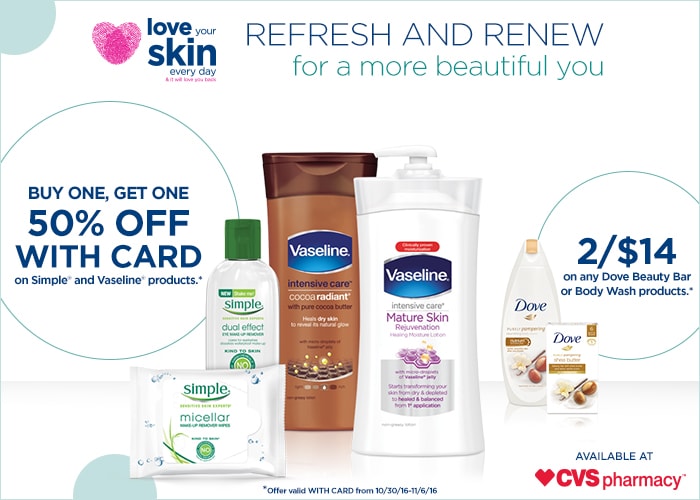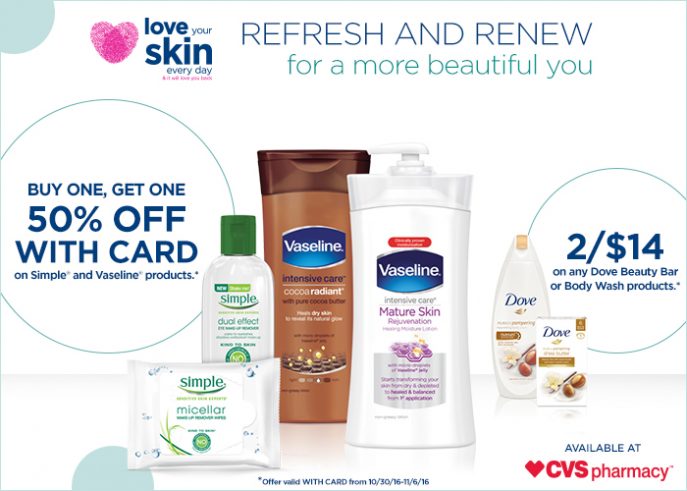 CVS is also offering:
Buy 1, Get 1 50% Off with Card on Simple® and Vaseline® products.
and 2/$14 on any Dove Beauty Bar or Body Wash products.
Both these offers are valid from 10/30/16-11/6/16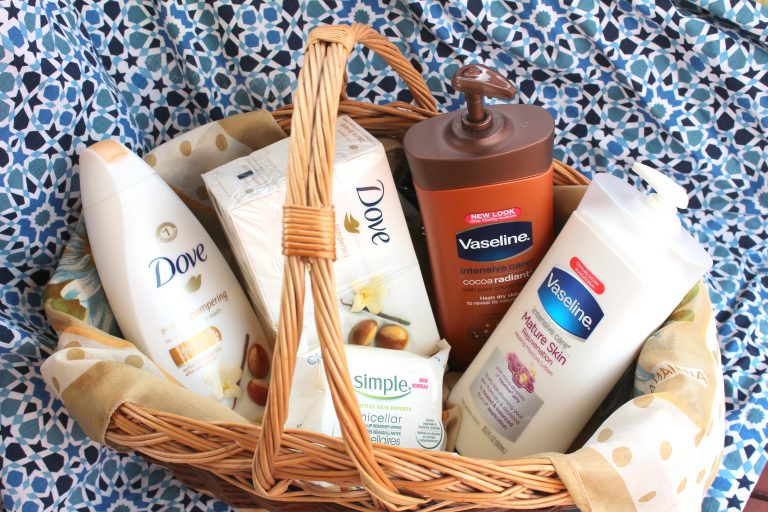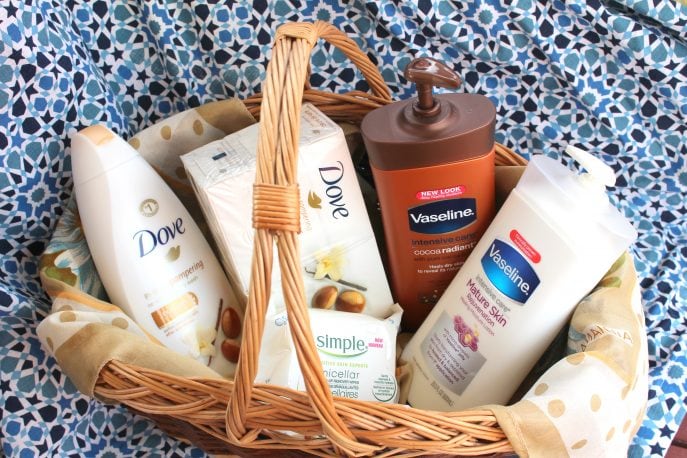 How would you like to win a $25 CVS Gift Card to stock up on winter skincare essentials?
One reader will win have the chance to win a $25 CVS Gift Card.
Use the Giveaway Tools form provided below to be eligible for a chance to win this giveaway and answer the mandatory question:
Visit CVS.com/LoveYourSkin and take the skin care quiz, then come back and comment on the post, stating what product recommendation you received, for a chance to win a $25 CVS gift card.
** If you face any problems while entering this giveaway, please get in touch with me ASAP! ** .
I'd love to hear from you. Hop over to chat with me on Facebook and/or Twitter