As soon as we heard the Imagination Movers were part of the SeaWorld San Antonio Just For Kids line up, we marked off the date on our calendar.
You see, the four of us love the Movers…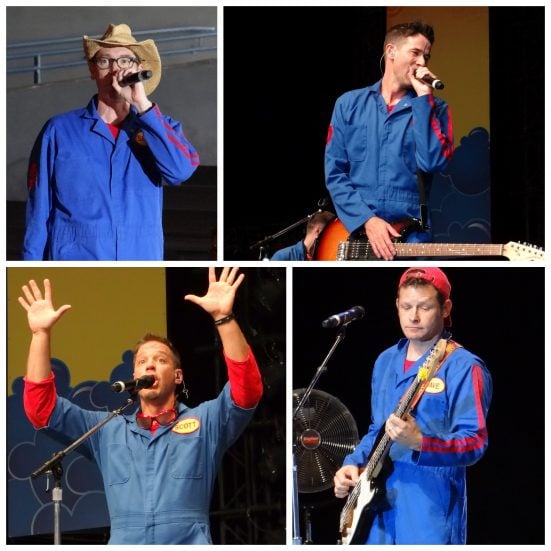 (Who doesn't? …Why, my Father in Law loves them too!) and had made plans to drive up for the Austin leg of their Rock-O-Matic tour. Sadly we couldn't make it but Lacey stood in for me and shared how awesome it was once she got back.
So this past Saturday, we got the kids up early in the morning (without a murmur!) and took the 3 odd hour drive up to San Antonio to "rock-out" with the Movers.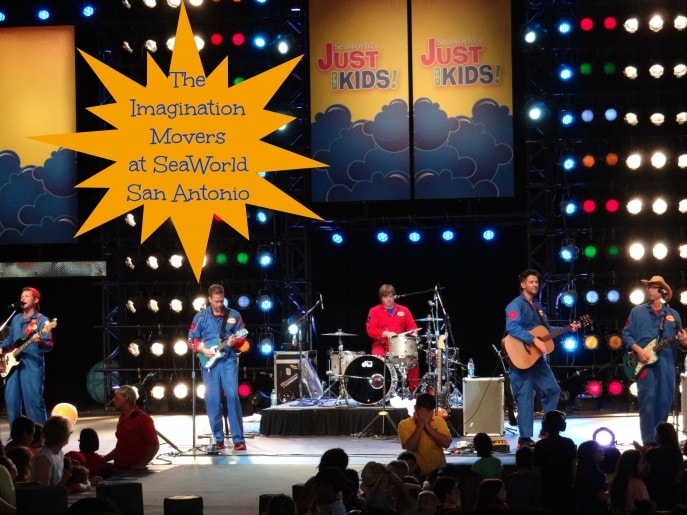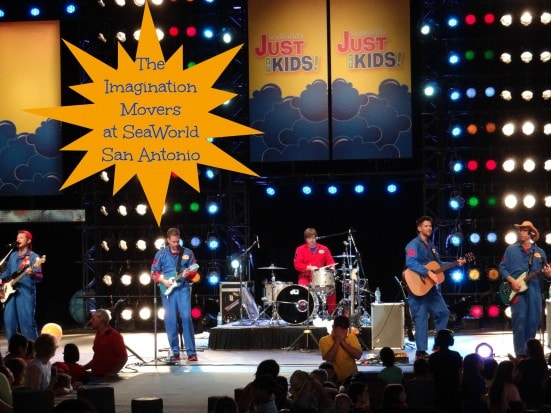 We had such a blast that we went and got wristbands for the second show too!
Both shows were high energy and packed with up-beat, popular Movers' numbers like Rock-O-Matic, Shake-able You and every Mom's favorite- Mother In You.
The kids were also introduced to Mover Scott's new haircut and assured that he was the same "Friendly Guy" (and yes, they did sing that too!)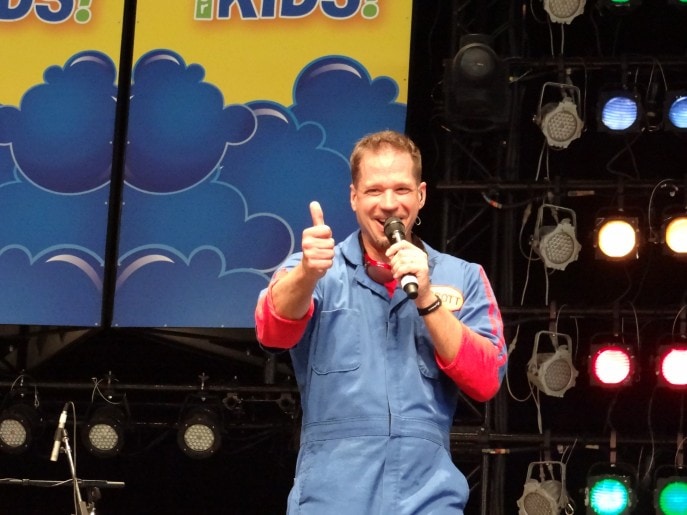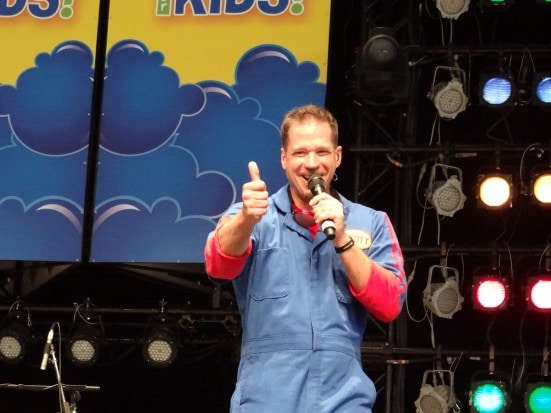 All four even made it a point to get into the crowds with their little fans…moving among the bleachers and throwing high-fives.
My little man's moment of the day was when Mover Rich ran by, high-fived him and tousled his hair. His day was made! (Love how little gestures as these are a big deal to little ones.)
The highlight in the second show was the drum-off between Mover Rich and Drummer Kyle,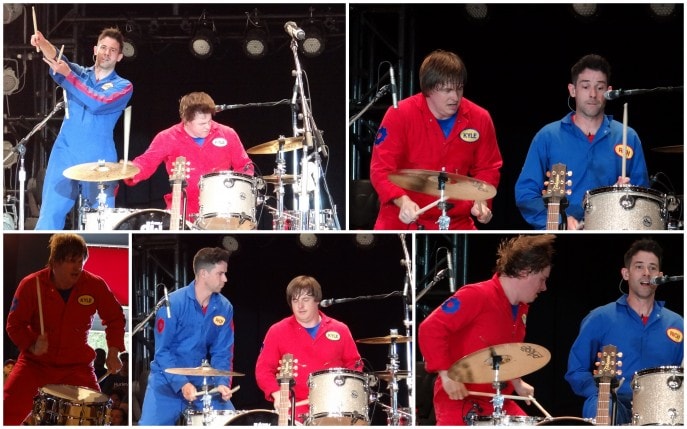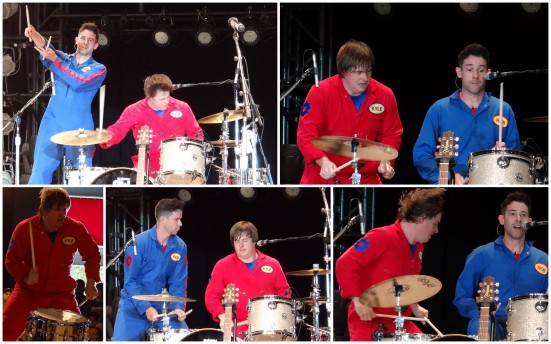 where some pretty neat drum skills were thrown out. Wow!
The kids (young and old…ahem!) enjoyed themselves thoroughly. I have to say the 45 minute long show (erm shows, considering we did both!) was worth taking the drive up for.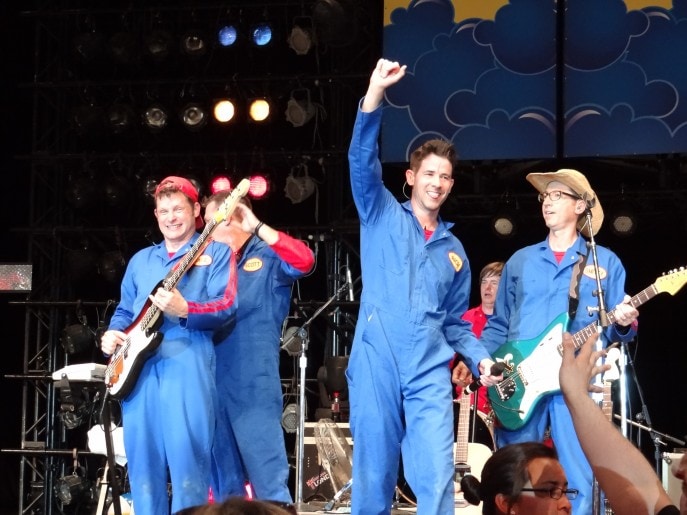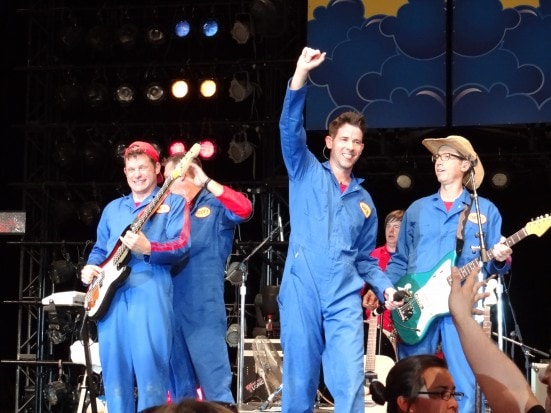 The count-down has now begun for next year's Just for Kids line-up!
Do you have a favorite Imagination Movers song? 
**EBMR Disclaimer: As a SeaWorld Wildside Blogger Ambassador for 2013, my family has been provided with SeaWorld/Aquatica passes, this however does not influence my opinion on what we as a family experience at the Parks. We genuinely love SeaWorld and have no inhibitions in sharing that with the world. 
 **